KaBOOM! Play Together Tour! #PlayfulFamily – check out our video!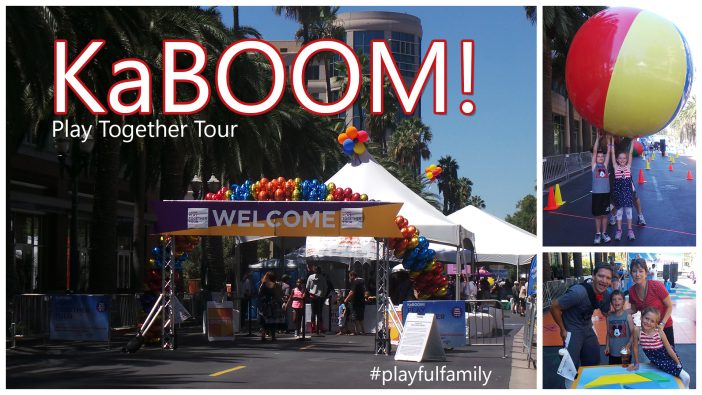 KaBOOM!  Play Together Tour was so much fun!  We were so excited to be able to experience the opening ceremony of the Play Together Tour.  This is a FREE event and it is coming to several cities in the US.  The KaBOOM!  Play Together Tour helps unite families with play.  It is so simple, but something busy families might miss out on every once in a while.  It was a great day and a great reminder for our family to slow down and play together more.  I highly suggest checking out this event if it is near you.  The opening ceremonies were a bit of a drive from us in San Diego, but we all felt it was well worth the drive!  Check out the dates below and some of our favorite photos of the day (and our kid's video wrap up!).  I've also included some tips on what to bring and consider if you are going to check out the Play Together Tour.
Anaheim – Center Street Promenade
August 16 & 17 (ah nuts, already over!)
Sacramento – location TBC
August 20
San Francisco – Marina Middle School
August 23 & 24
Chicago, Lincoln Park, Grove 2
August 30 & 31
Atlanta, Old 4th Ward Skate Park
Sept 6 & 7
Kissimmee, Mill Run Park
September 13 & 14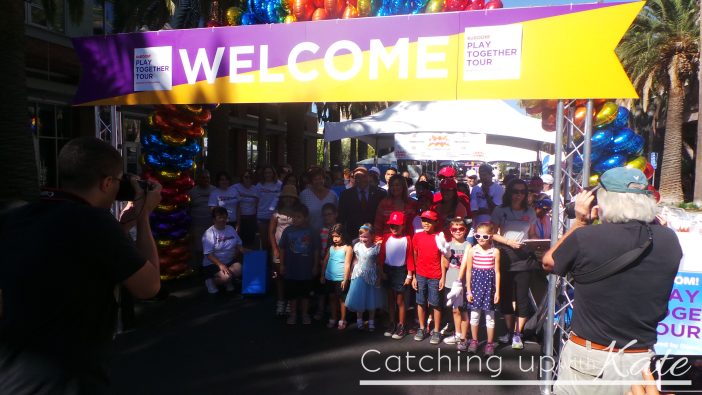 If you can make it to this free event make sure to share your favorite moments on Facebook, Twitter, and Instagram with the Hashtag #playfulfamily
Here are a couple pictures from our fun morning at the KaBOOM! Play Together Tour.  We just wanted to say a HUGE thank you to Disney Parks and KaBOOM for giving our family a beautiful gift of play time!
Things started off with a bang!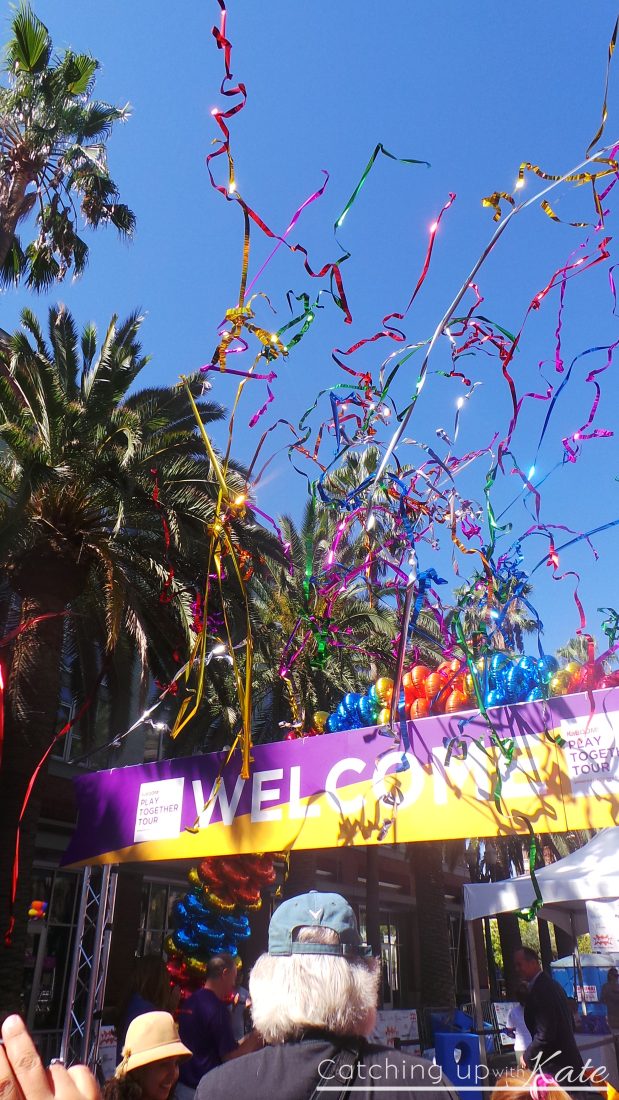 Of course we had to take advantage of a photo op with Anaheim Mayor Tom Tait & State Senator Lou Correa.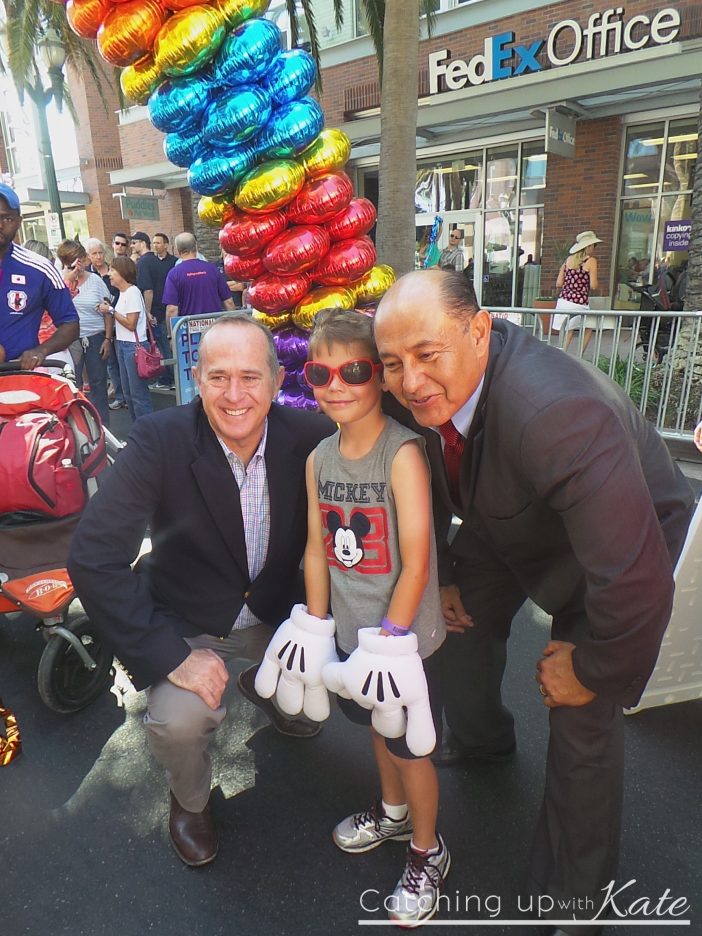 The first thing we did went to was make our family flag……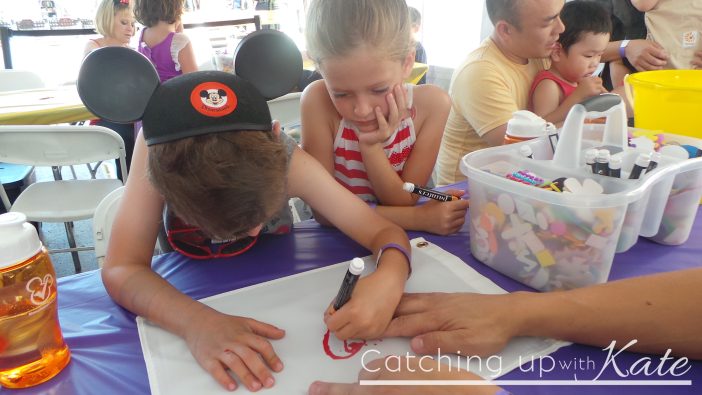 My son was so excited about building a tunnel together as a family.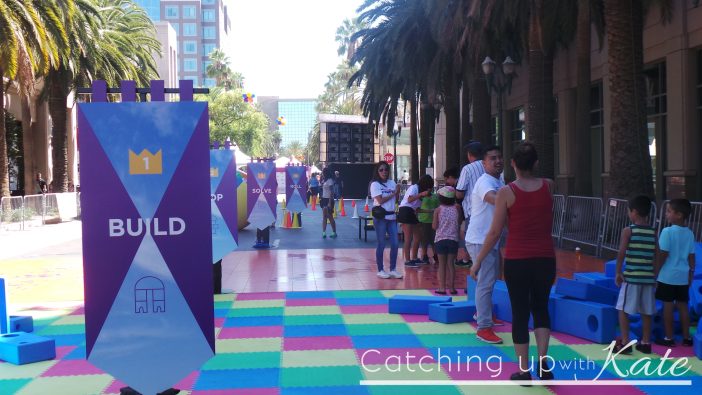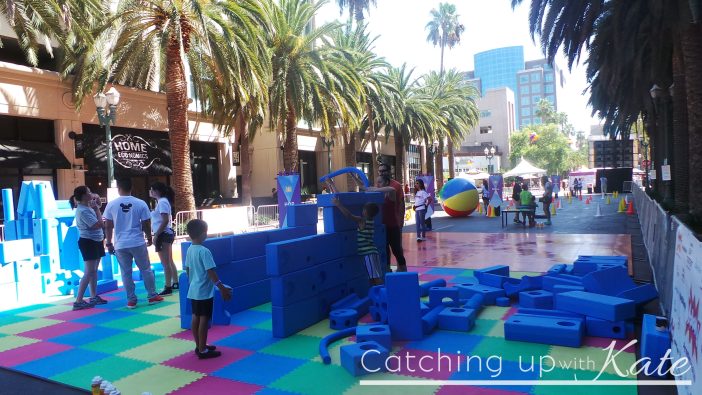 The challenge was to build a tunnel and run through it hand in hand as a family…..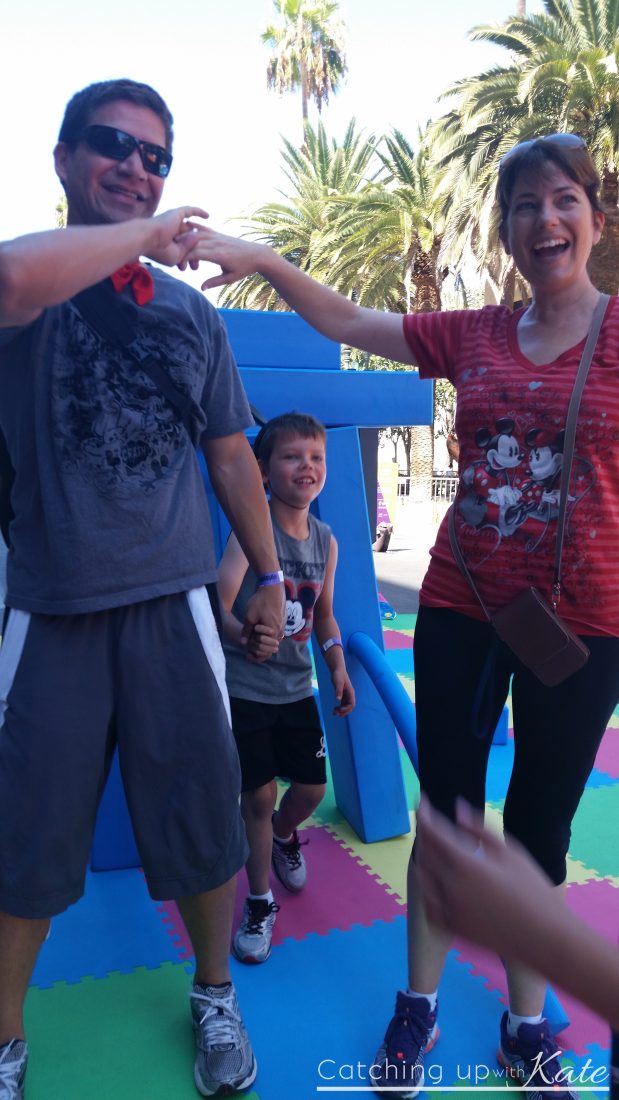 *Success!*
Working and Playing together as a Team!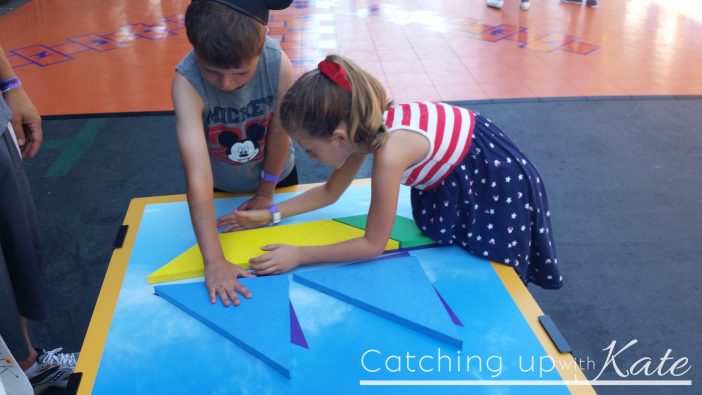 The kids thought it was so fun to be interviewed by Radio Disney!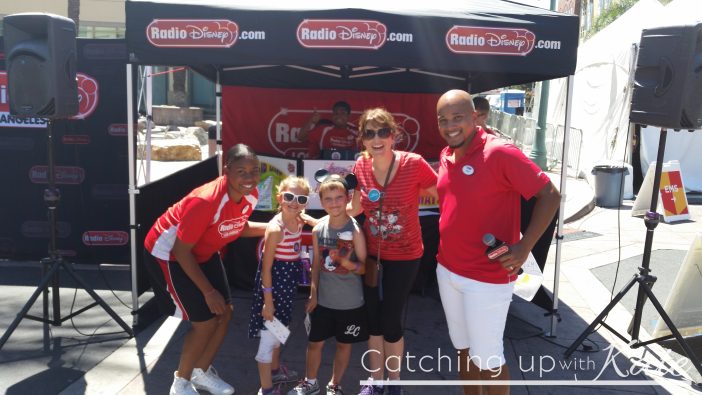 Here are our friends raising their family flag – seriously, this was such a fun process!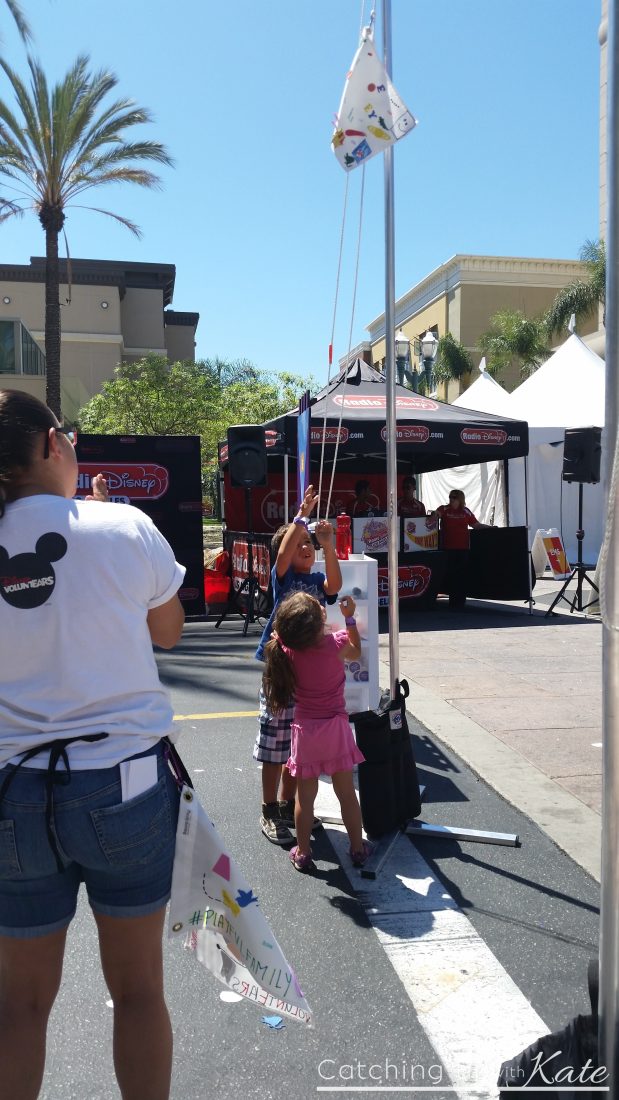 Tips if you are planning on attending KaBOOM! Play Together Tour –
Make sure to Register – it is FREE but you do need to register.
make sure to dress in clothes you can play in.  This is a fun event – don't wear a dress or fancy shoes!
Dress as a family team – we didn't realize we should wear costumes until we got an email the night before so we did our best by dressing in some fun Disney themed attire (KaBOOM! Is sponsored by Disney Parks so we thought it was a nice touch 😉 )  We saw some really creative costumes and capes – I think my favorites were the Incredibles and four very popular Turtles 😉
Wear Sunscreen – it is outdoors – maybe a hat too; I wish I had worn a hat.
There are fun water bottles to take (and water stations to refill them during the event), but if you have a kiddo that needs snacks make sure to bring some with you.  We got a snack at a Starbucks that was close by, but I am not sure about other locations and in our case it is always better safe than sorry.
Make sure to use the hashtag #playfulfamily while you are there!  If your kids are anything like mine, they will be super excited to see it flash on the HUGE screen at the event!
We personally decided to leave our littlest for a day with Grandma, but it is really up to every family.  We saw several toddlers having a great time.  It is really for all ages.
Have fun!
I typically interview our kids after every outing.  Usually the interview consists of them squabbling about who interrupted who, fact checking, and my son speaking in a weird 'you turned on the camera so I am now a crazy person' language.  But seriously, look how cute and united they are here……..
Read more about the research complied by the Search Institute and Center for Childhood Creativity at DisneyDiscoverTogether.com.