Katie Porter Coloring Page
As part of our ever growing library of educational printables, today we are sharing a coloring page featuring Katie Porter. Katie Porter is a California Congresswoman who is already playing a pivotal role in government. When celebrating progress in the United States as well as the strong Women who contribute to this Nation, Katie Porter should be at the top fo the list.
Educational Coloring Pages are currently being added for free. This activity sheet of Katie Porter is a free Instant Download that can be used in a classroom or for home schooling purposes. We hope educators will share these coloring pages with every teacher they know. Please check out our growing library of activity sheets for Women's History Month and pin for later.
Katie Porter Coloring Page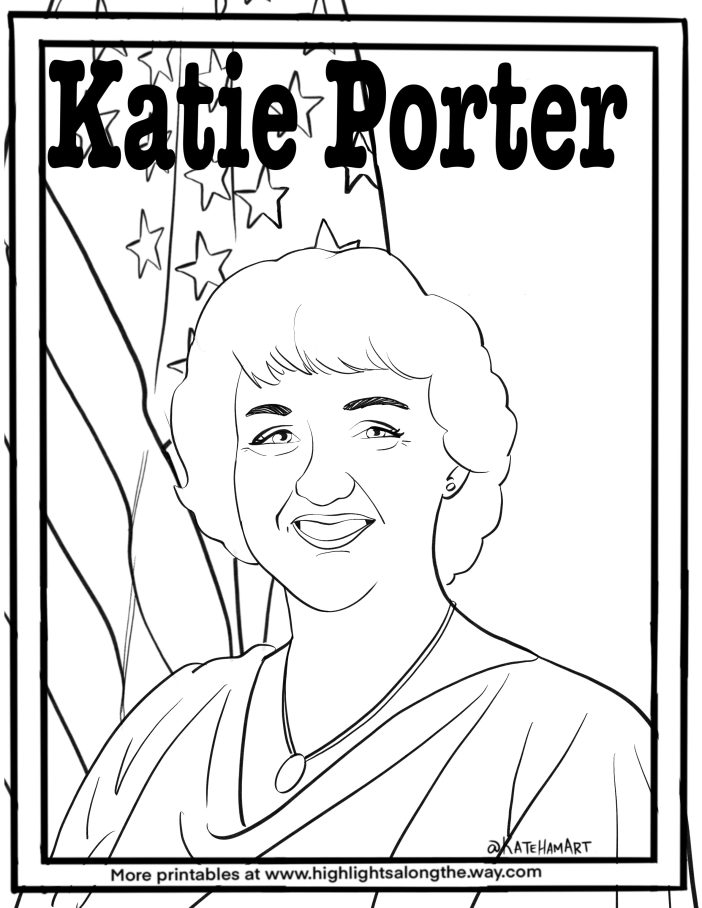 Who is Katie Porter?
Katie Porter is a Congresswoman from California. Congresswoman Katie Porter represents the 47th Congressional District in Orange County, California. Congresswoman Porter lives in Irvine, California.
Representative Porter believes our democracy and government should reflect the people of America first. She serves the needs and calls out issues affecting regular people. She is unbothered by special interests and corporate donors. As a progressive she continues to fight for regular people over corporations. She fights for ending political corruption, government transparency, and keeping both parties accountable for their actions.
If you enjoy this free educational printable coloring sheet celebrating Women's History Mnth, make sure to check out our educational printable section featuring California Missions, and so many more! We also have 'just for fun' coloring sheets featuring Gabby's Dollhouse Coloring Sheets , We Can Be Heroes Coloring Sheets, Sharkboy and Lavagirl Coloring Sheets, American Girl Doll Coloring Sheets , Olaf Coloring Sheets, Coco Coloring Sheets , Trolls Coloring Sheets and so many more on our site!