Keto Diet Friendly Side Dishes – huge round up for the holidays!
Disclosure: Highlights Along the Way is a participant in the Amazon Services LLC Associates Program, an affiliate advertising program designed to provide a means for sites to earn advertising fees by advertising and linking to amazon.com.
Are you looking for the best Keto Diet Recipes for your new diet plan? A Ketogenic diet has been an amazing help for many people to get healthier, but finding Keto friendly dishes are challenging to find. Many people have found Ketones to be the best diet help out there and are looking for recipes to keep them on track. These Keto friendly recipes are easy enough for every day and special enough for a holiday feast! Keto recipes for Thanksgiving, Christmas, or any family feast! No excuses to stay on track. Thank you to these amazing Keto Recipe bloggers for participating in this awesome round up. You are sure to find something flavorful that will wow everyone you are celebrating with.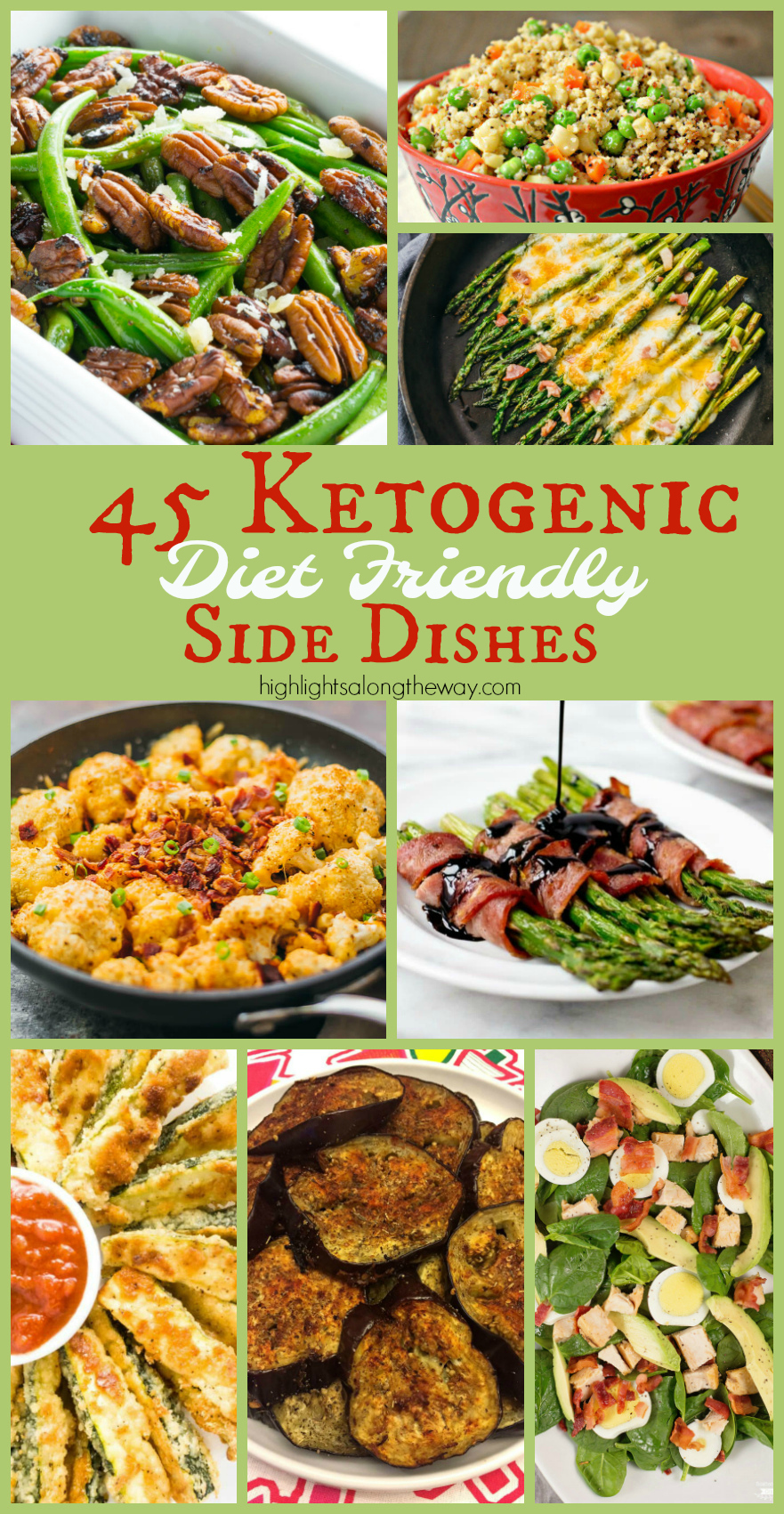 With the holidays just around the corner, I know those on a Ketogenic Diet may be wondering what to bring to their holiday dinner. You may be searching for Keto recipes because you have a friend or family member coming to Thanksgiving or Christmas that is on a Keto diet. If you want to stay on track with your Keto diet, we have 45 delicious Keto friendly recipes that you can make for whatever holiday you hold dear right now!
Pin it before you forget! https://www.pinterest.com/pin/237846424053942142/
Below are some of the best ideas for Keto diet recipes. Bloggers from around the country submitted their favorite Keto recipes as part of this round up. Below you will see 45 pictures of tasty keto side dishes. Below is a link to the blogger's full recipe! Each blogger gave us permission to use their photo and link back to their site. I hope you will check out several and let them know that Highlights Along the Way sent you!
Pro tip for those curious about Ketones, but who do not want to get roped into a multi level marketing or direct sales group. You can buy Ketons on Amazon for a fraction of the price. No parties, no mailing lists, no pressure to join a special club or become a partner yourself AND it is so much cheaper. I mean no offense to those who love the brand that is sold through direct sales, I am sure that many love this way of business. That being said – these Ketones have a great rating, can be shipped for FREE with Prime, and are much less expensive than those that I have been asked to buy.
A Ketogenic diet promotes the metabolic formation of ketone bodies by causing the body to use fat (rather than carbohydrate) as its principal energy source. A Keto diet is a popular trend and lifestyle for many people who are trying to live a healthier life. Many traditional side dishes are not Keto diet friendly, but everything in this list has been labeled as Keto diet friendly to help you stay on track!
If you would like to read more about Ketogenic Diets – this book is FREE on Kindle Unlimited and on sale for only $7 in paperback (only about $12 when the sale is over). The Complete Ketogenic Diet For Beginners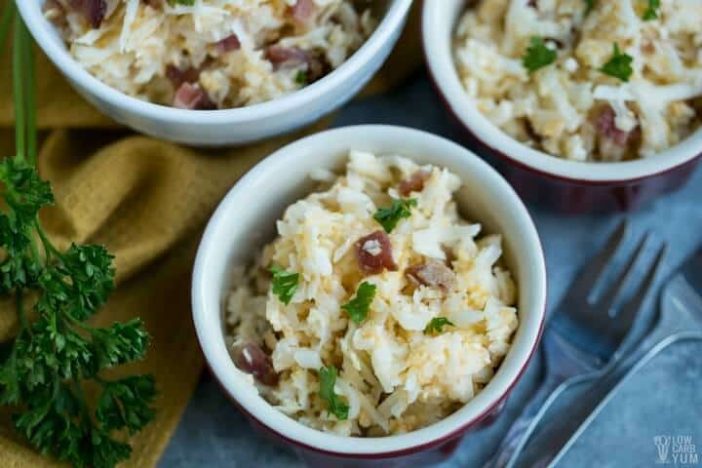 Cheesy Cauliflower Rice by Low Carb Yum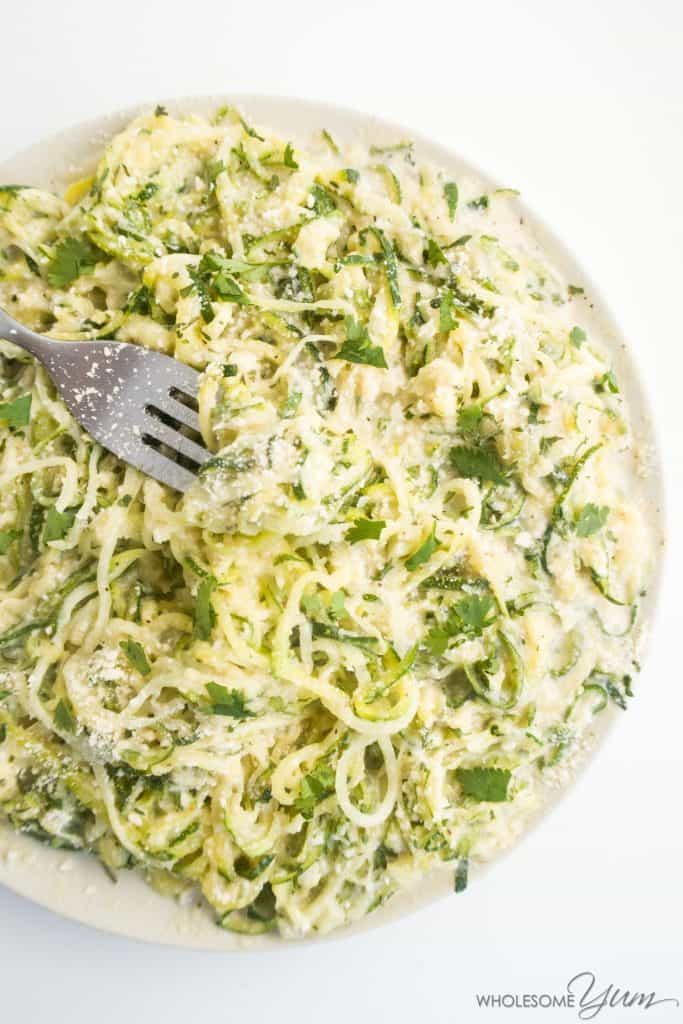 Zucchini Noodles Recipe With Healthy Alfredo Sauce (Zucchini Alfredo) by Wholesome Yum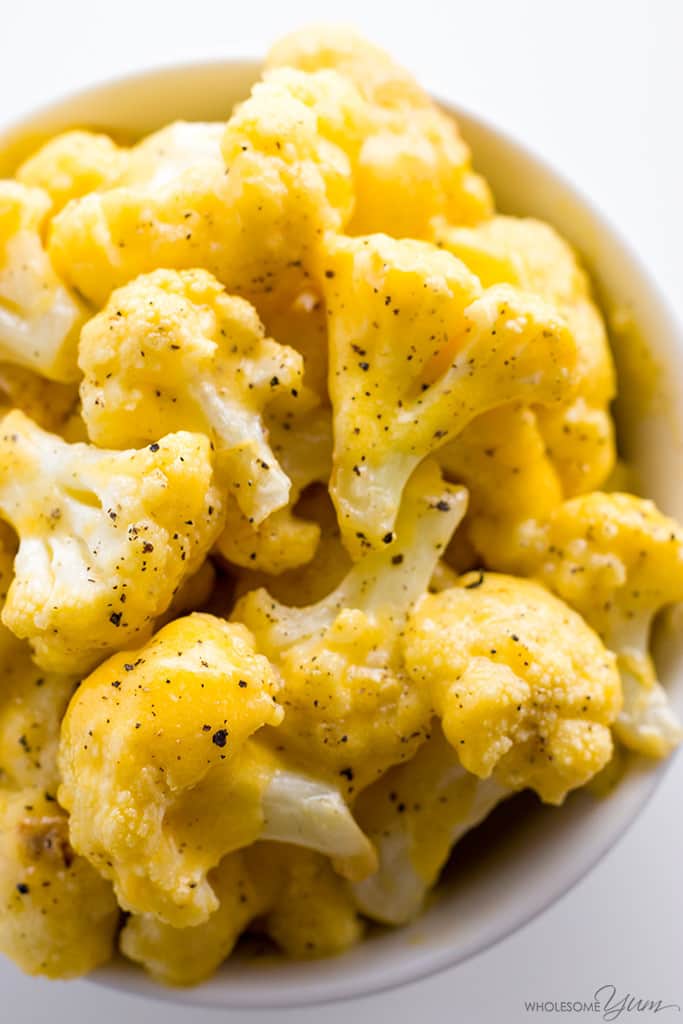 Low Carb Cauliflower Mac And Cheese Recipe With Keto Cheese Sauce by Wholesome Yum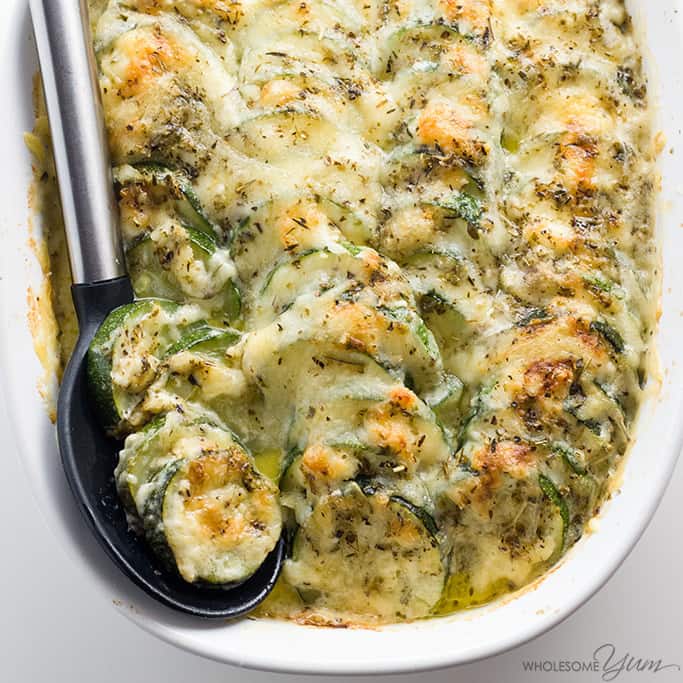 Cheesy Zucchini Casserole Recipe (Zucchini Gratin) by Wholesome Yum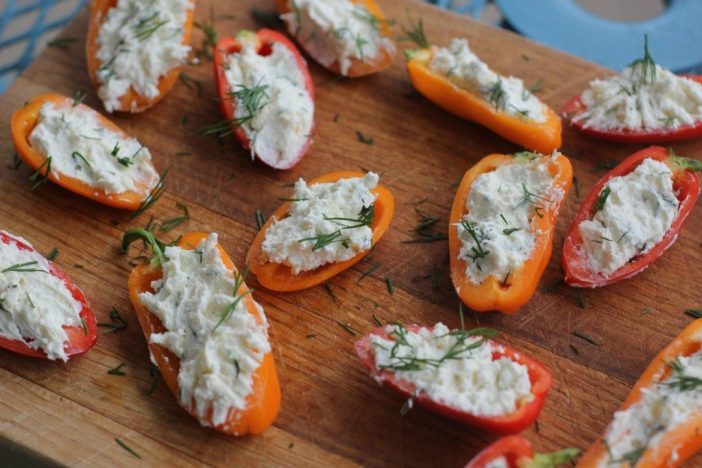 Creamy Feta Stuffed Peppers by I Heart Vegetables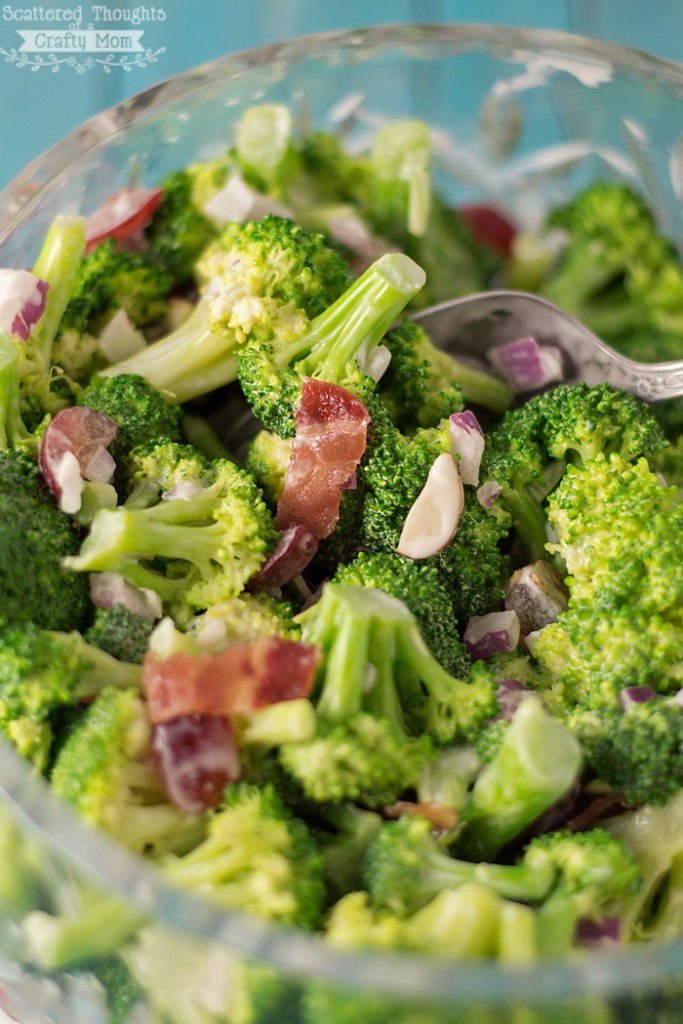 Favorite Broccoli Salad Recipe by Scattered Thoughts of Crafty Mom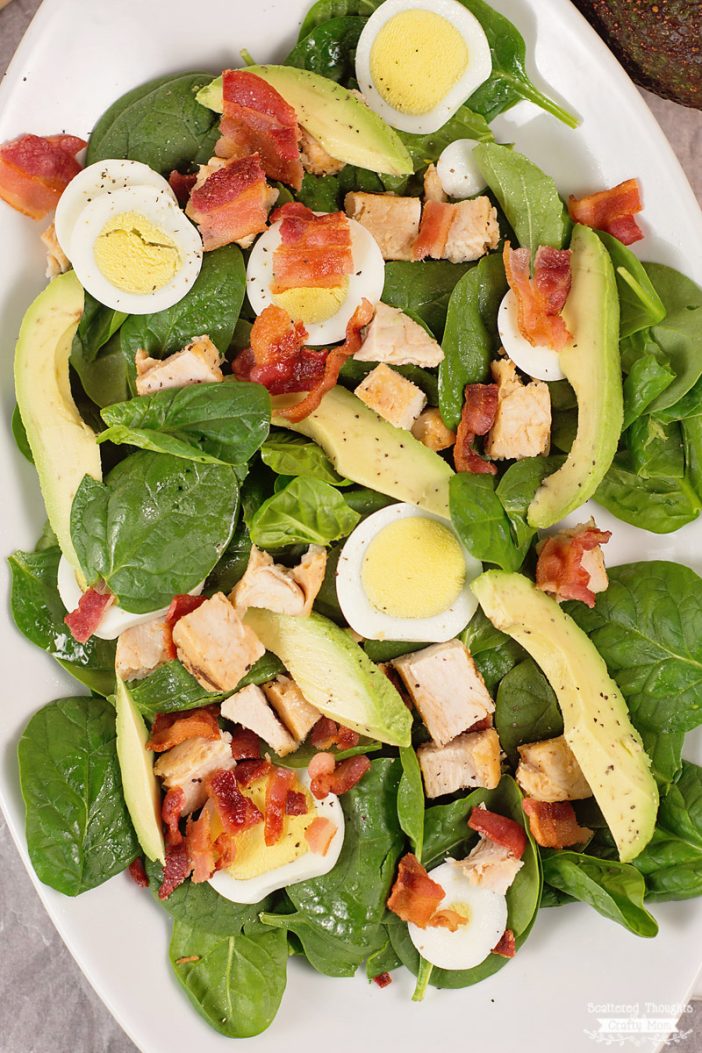 The Best Spinach Salad! (low carb) by Scattered Thoughts of Crafty Mom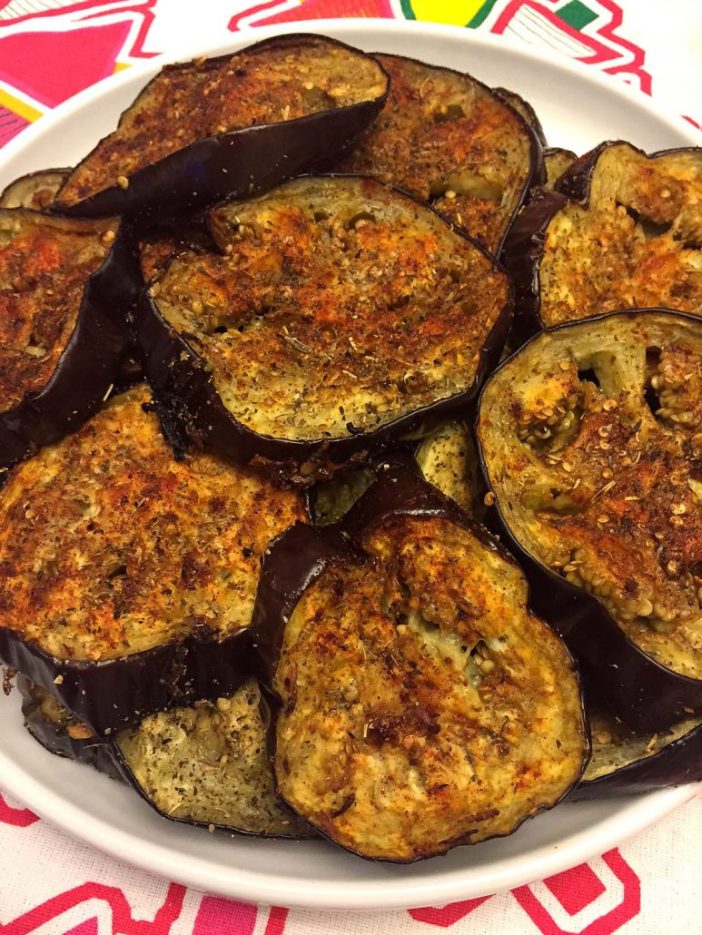 Spicy Garlic Oven Roasted Eggplant Slices Recipe by Melanie Cooks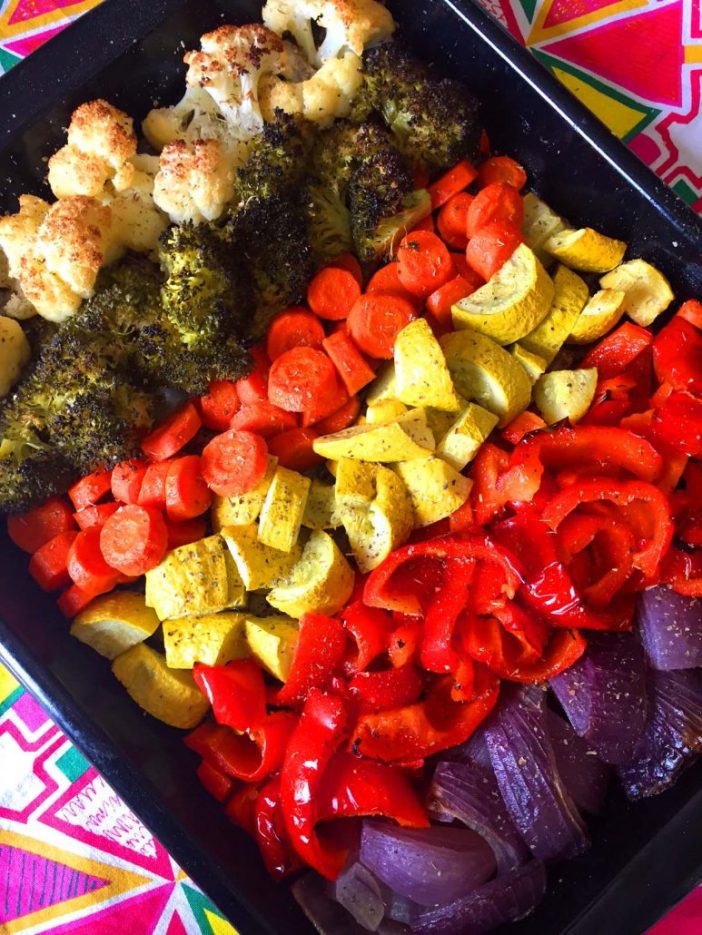 Rainbow Roasted Vegetables Recipe by Melanie Cooks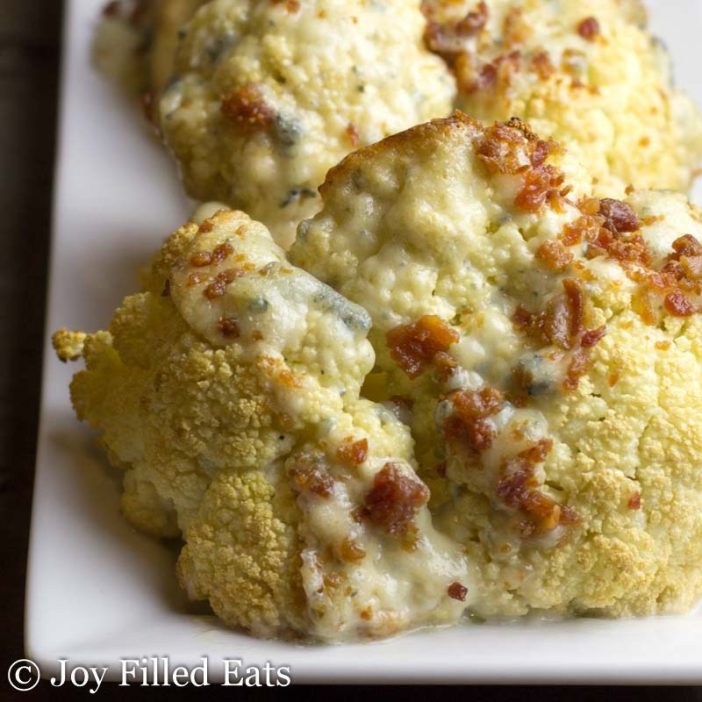 Bacon & Blue Cheese Roasted Cauliflower Wedges by Joyfilled Eats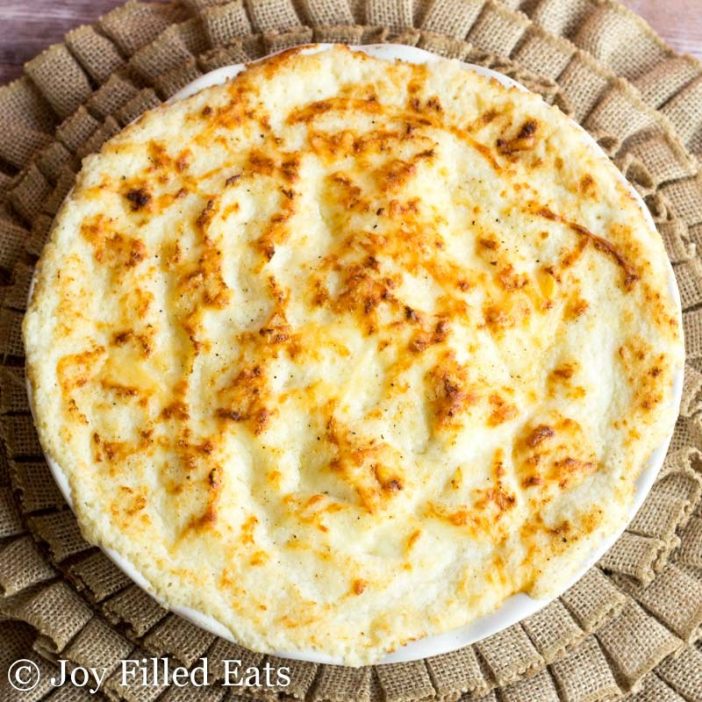 Cream Cheese Cauliflower Mashers by Joyfilled Eats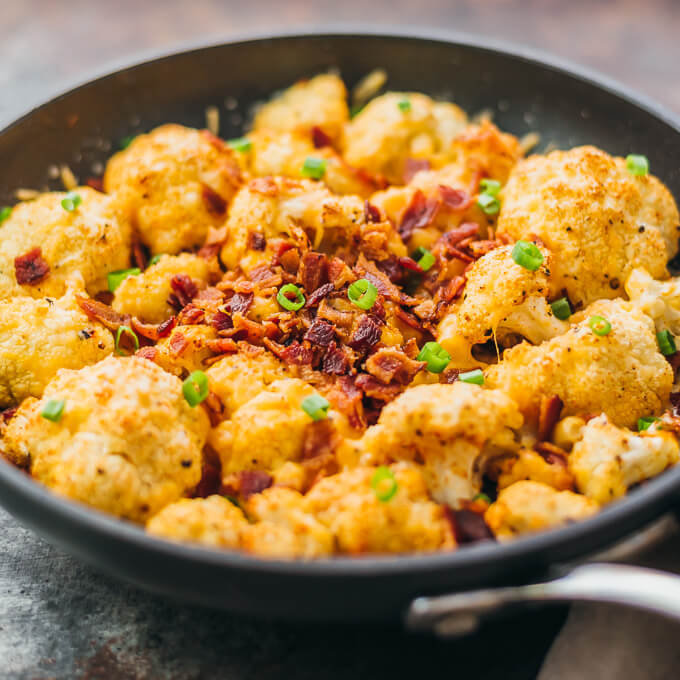 Roasted Cauliflower with Cheese and Bacon by Savory Tooth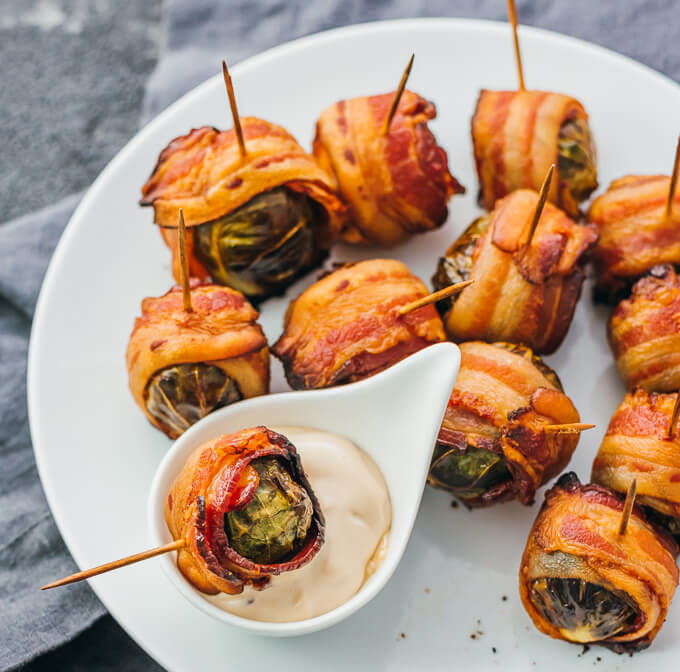 Bacon Wrapped Brussels Sprouts with Balsamic Mayo Dip by Savory Tooth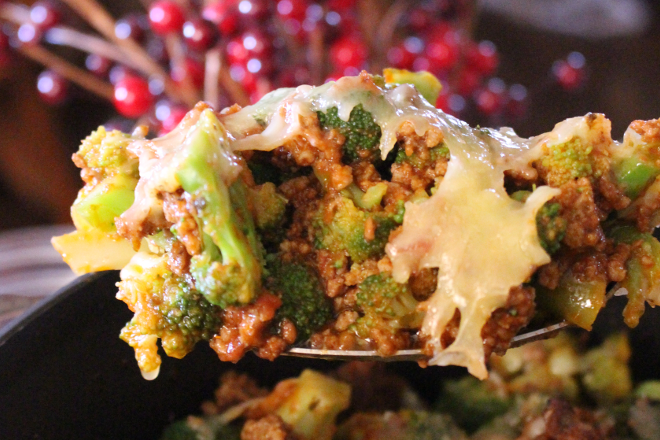 Fast and Easy Broccoli Casserole by A Modern Homestead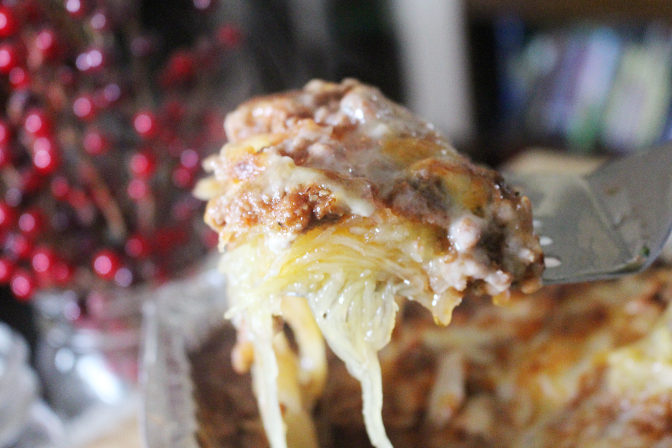 Spaghetti Squash Casserole by A Modern Homestead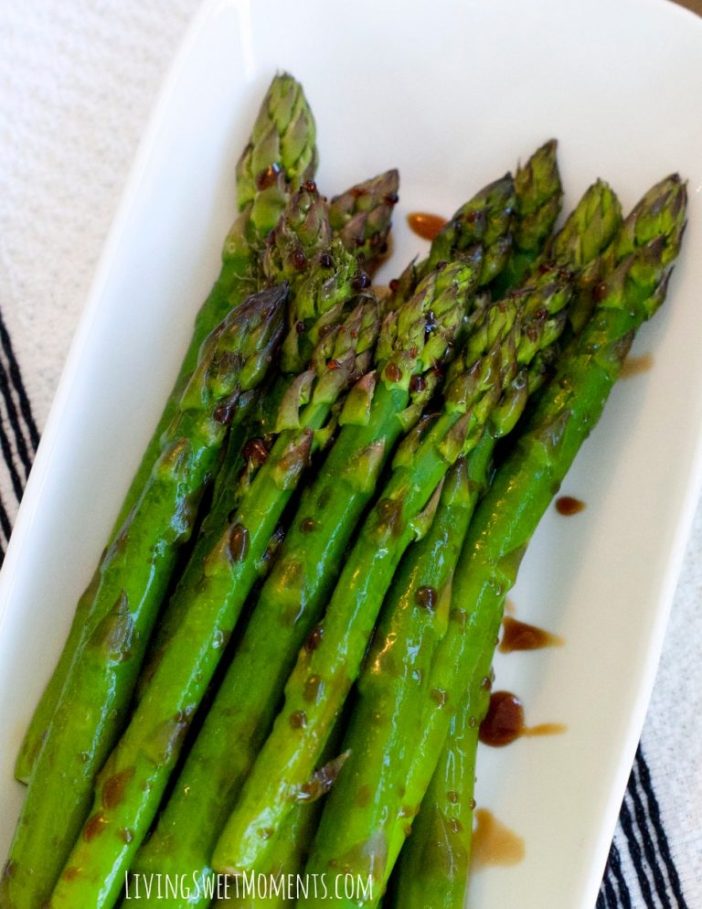 Lemon Balsamic Asparagus by Living Sweet Moments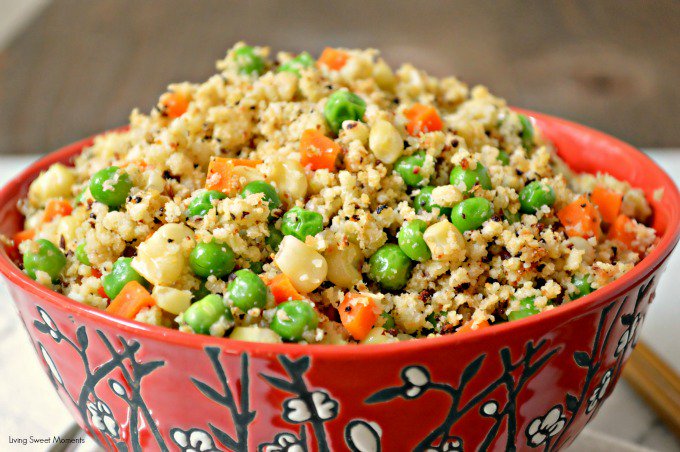 Cauliflower Fried Rice by Living Sweet Moments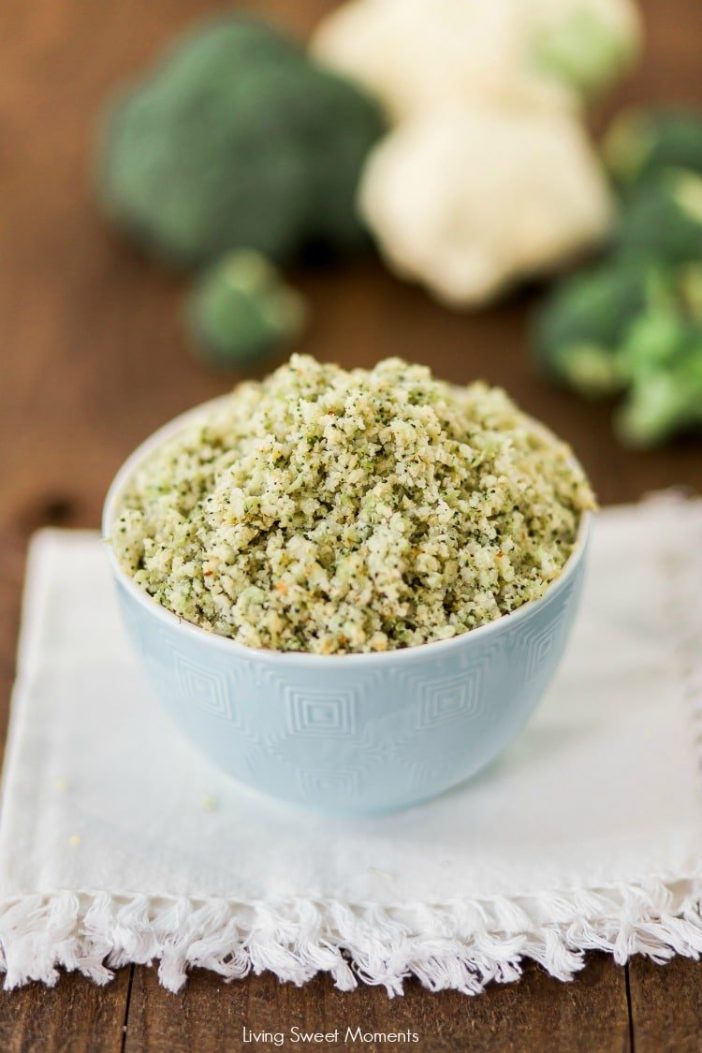 Broccoli Cauliflower Rice by Living Sweet Moments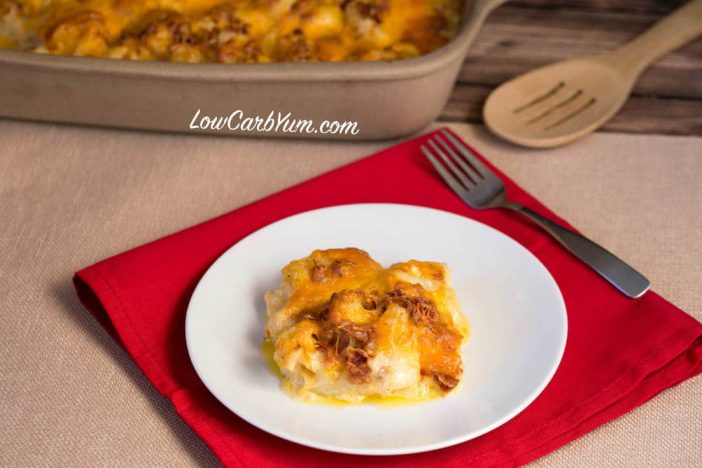 Low Carb Cauliflower Au Gratin Casserole Recipe by Low Carb Yum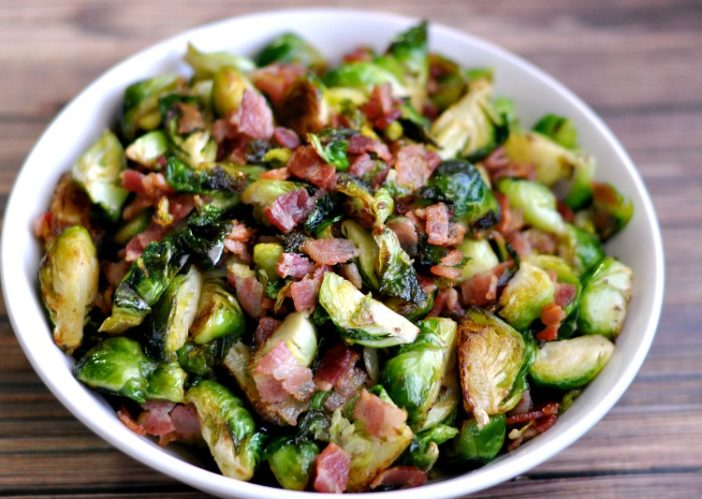 Bacon & Brussels Sprouts by Happy Mothering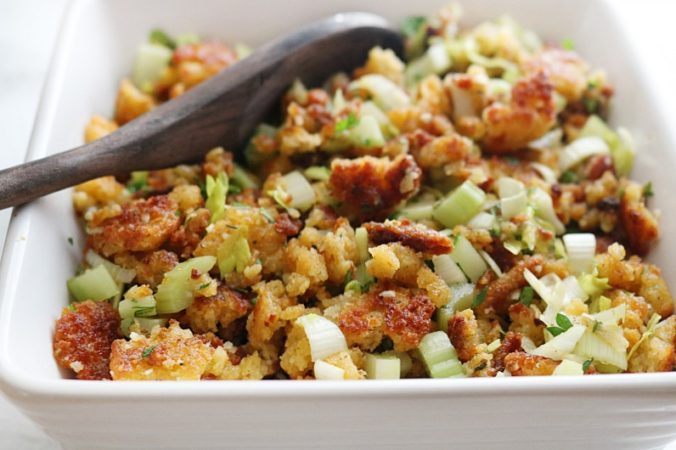 Keto Stuffing Recipe by How to This and That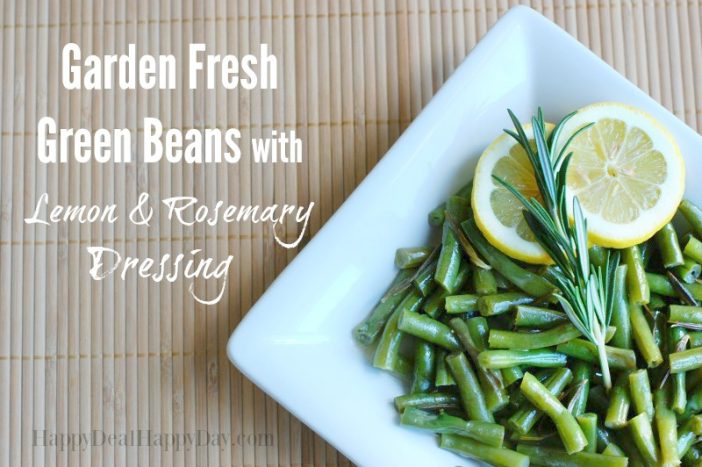 Garden Fresh Green Beans with Lemon & Rosemary Dressing by Happy Deal, Happy Day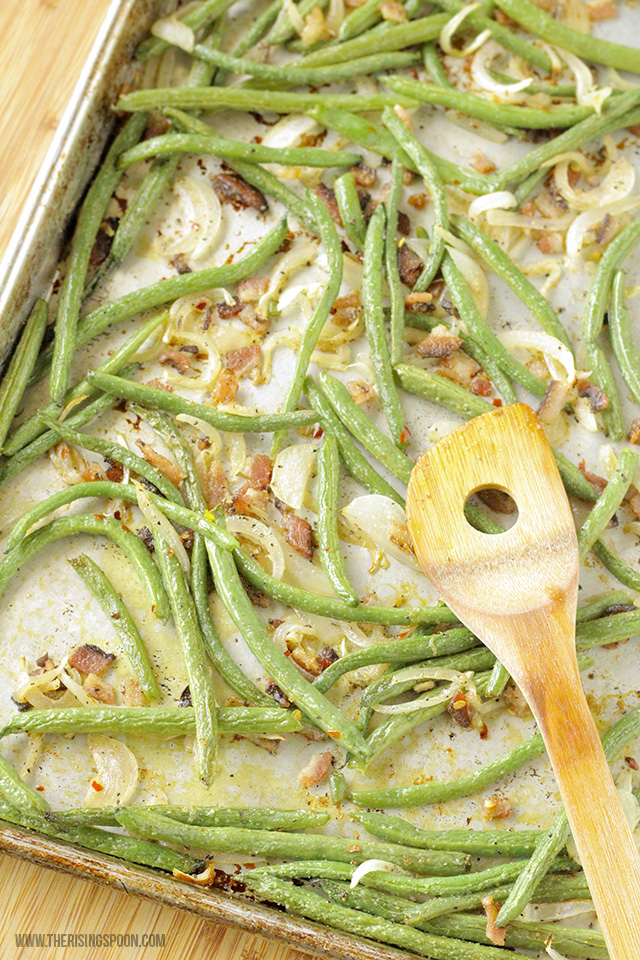 Roasted Green Beans with Bacon & Onion by The Rising Spoon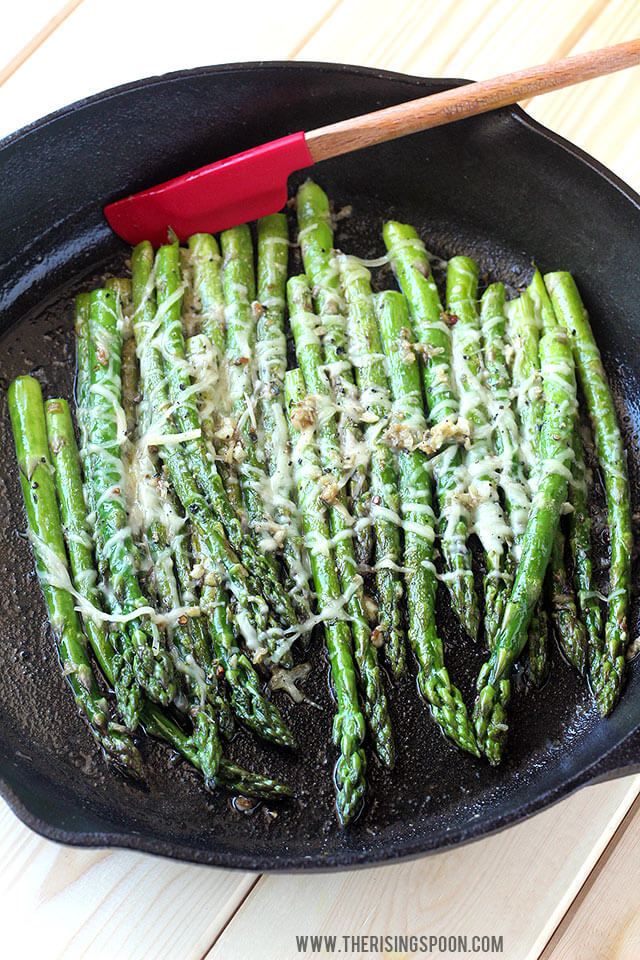 Sauteed Asparagus with Garlic, Butter & Parmesan by The Rising Spoon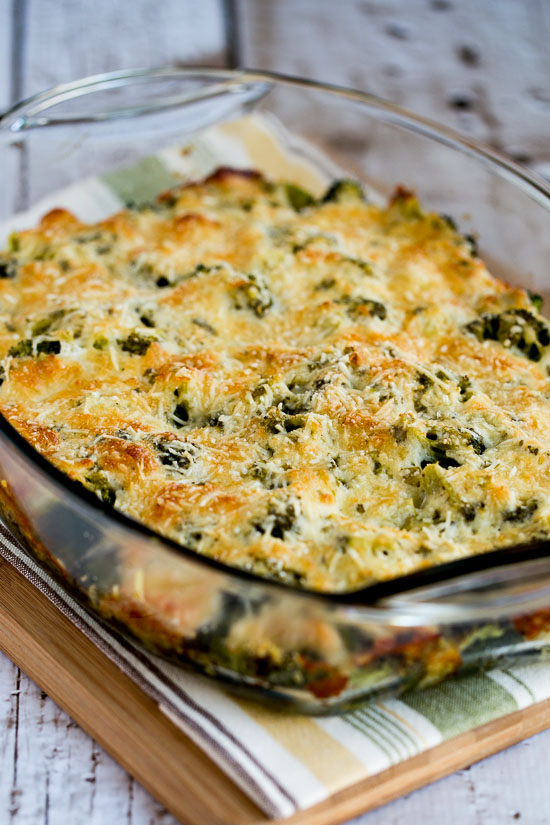 Broccoli Gratin with Swiss and Parmesan by Kalyn's Kitchen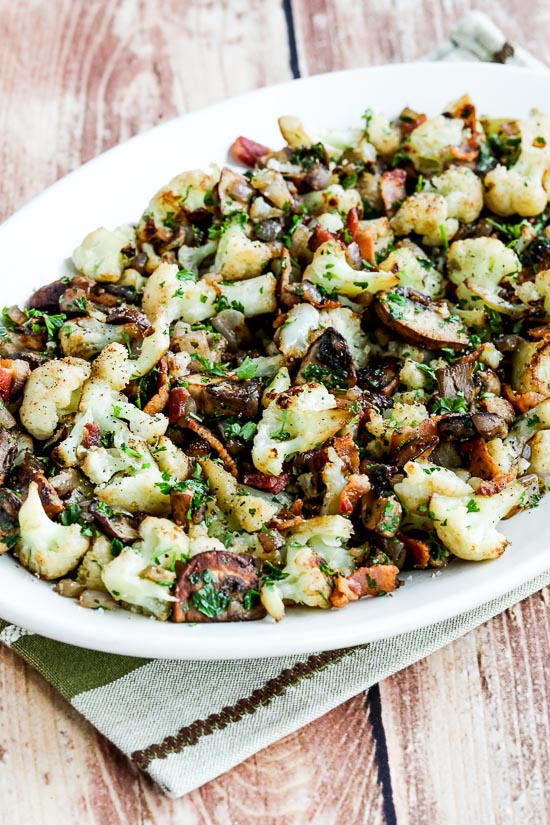 Fried Cauliflower with Bacon and Mushrooms by Kalyn's Kitchen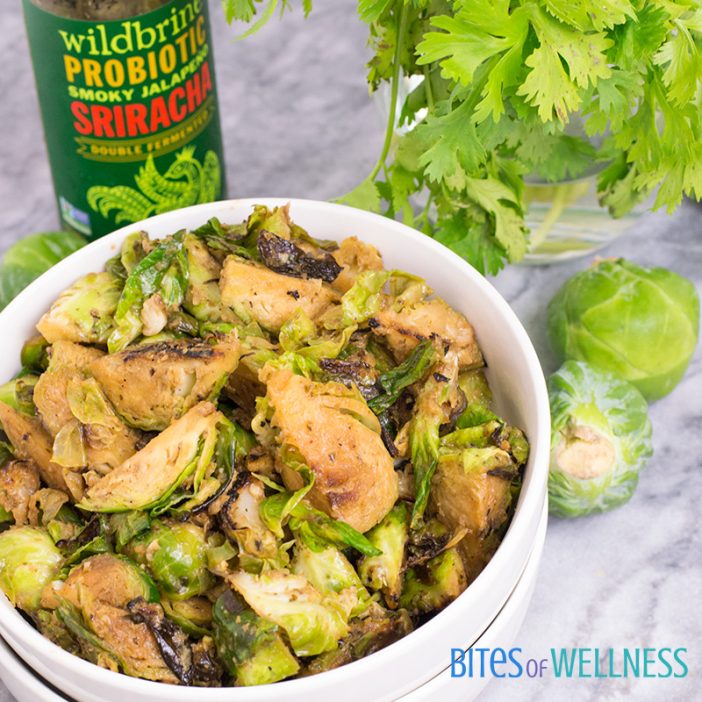 Simple Whole30 Spicy Sriracha Brussels Sprouts by Bites of Wellness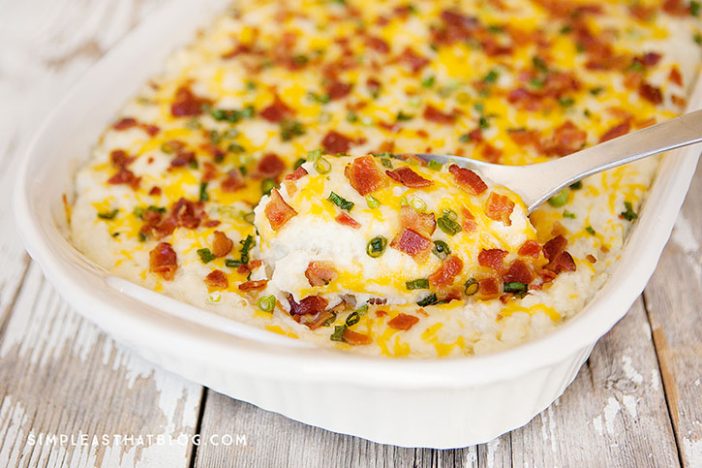 Cheesy Cauliflower Bake by Simple As That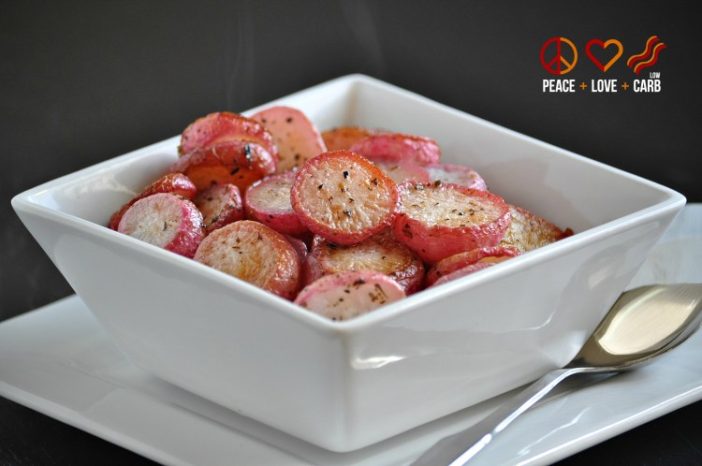 Butter Roasted Radishes by Peace Love and Low Carb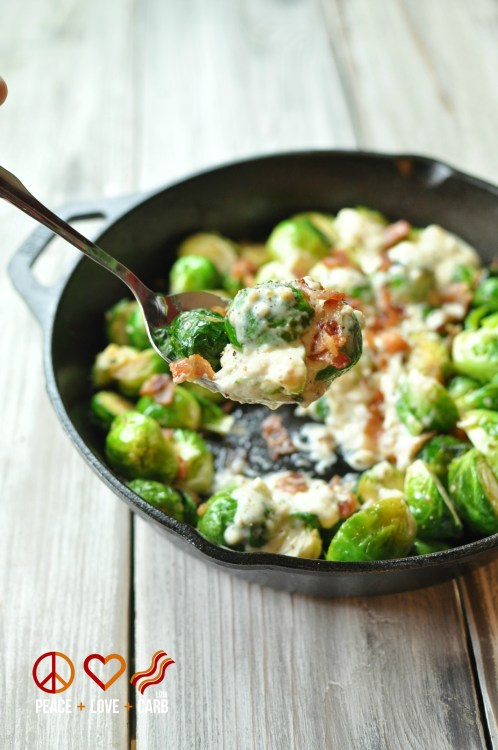 Skillet Roasted Bacon Brussels Sprouts with Garlic Parmesan Cream Sauce by Peace Love and Low Carb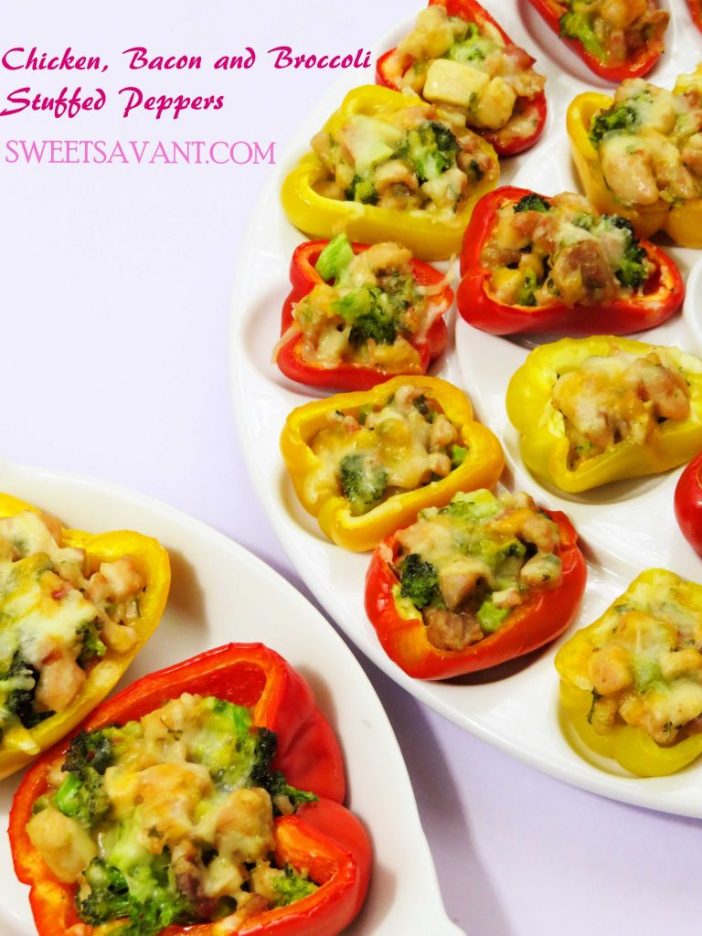 Chicken Bacon and Broccoli Stuffed Peppers by Sweets Avant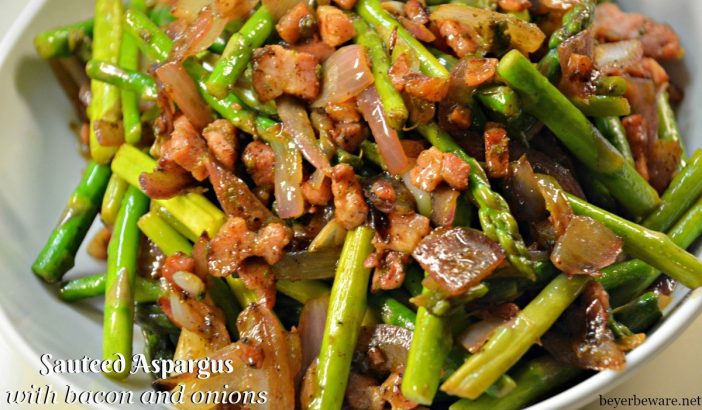 Sauteed Asparagus with Bacon and Onions by Beyer Beware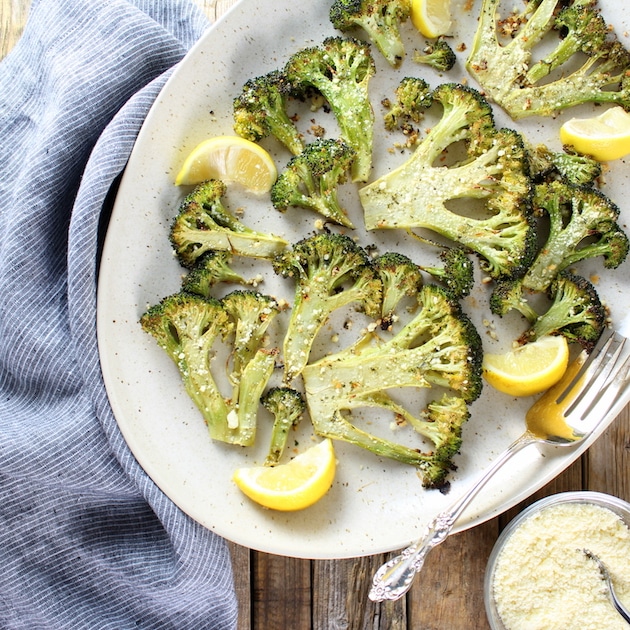 Roasted Parmesan Broccoli by Taste and See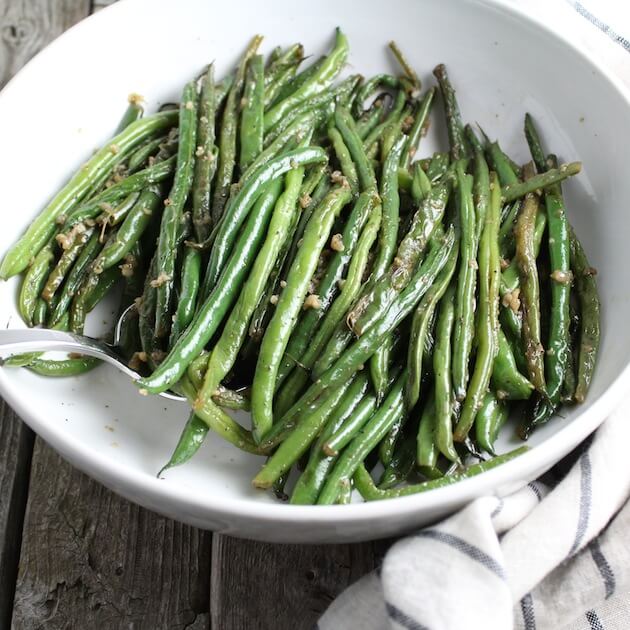 Garlic Green Beans by Taste and See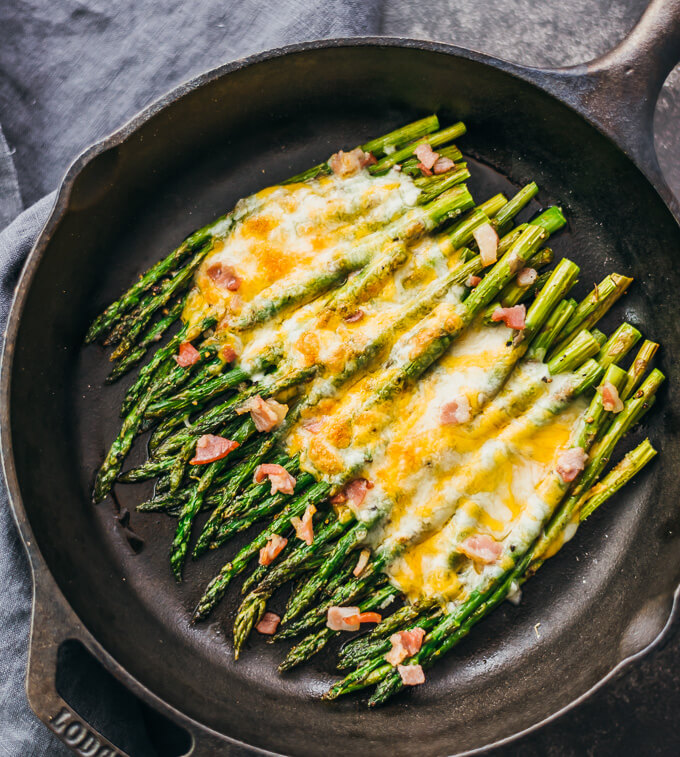 Cheesy Baked Asparagus with Bacon by Savory Tooth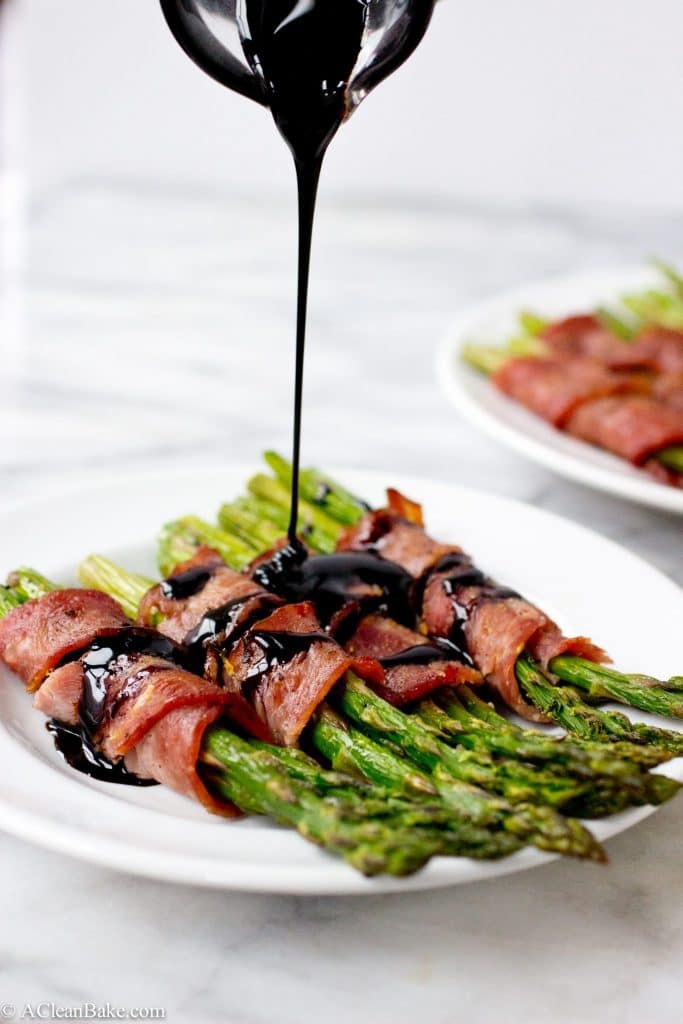 Bacon Wrapped Asparagus with Lemon Balsamic Reduction by A Clean Bake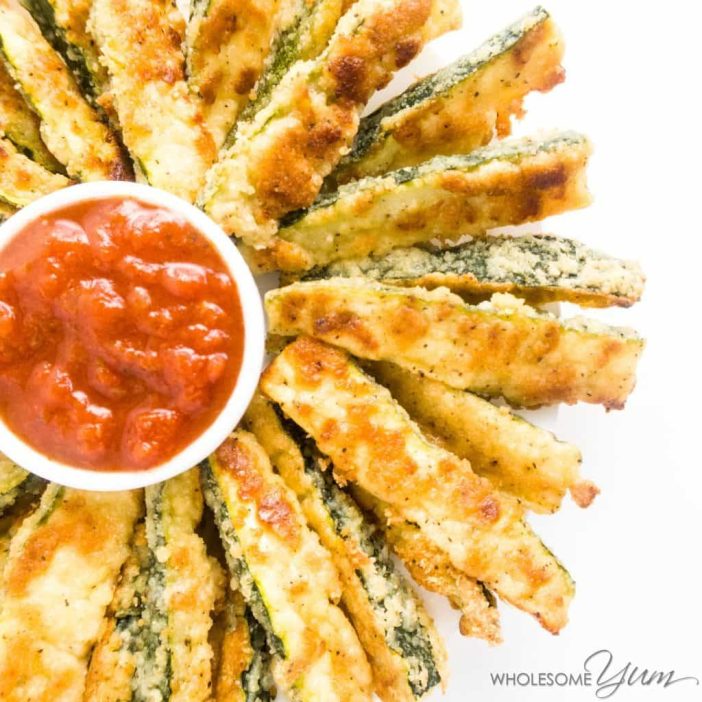 Crispy Baked Zucchini Fries Recipe – Low Carb With Parmesan by Wholesome Yum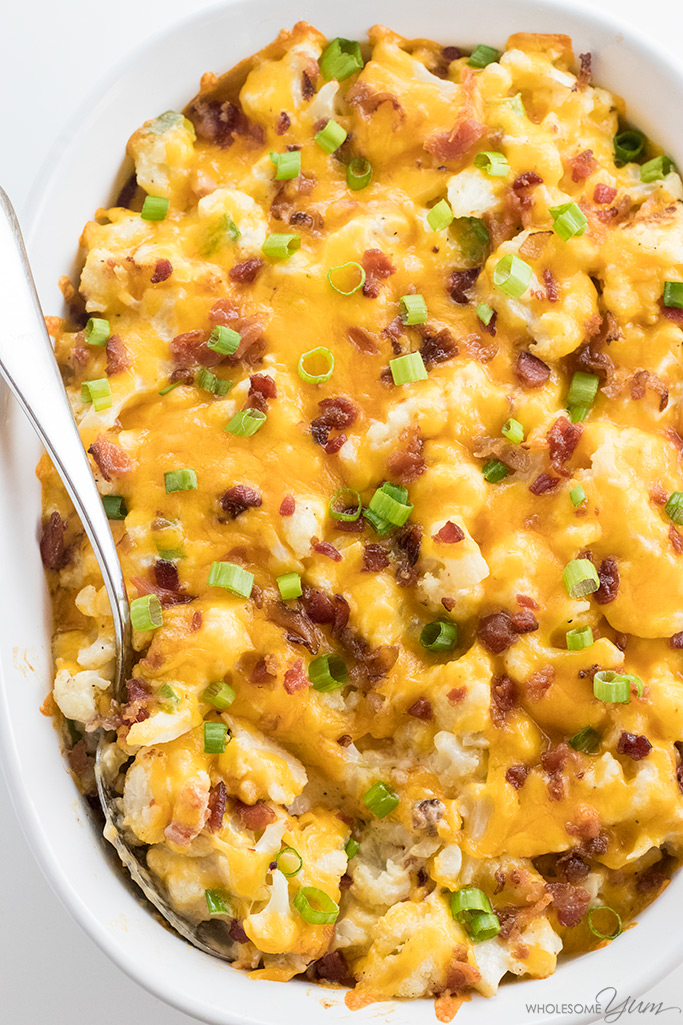 Easy Cheesy Loaded Cauliflower Casserole Recipe by Wholesome Yum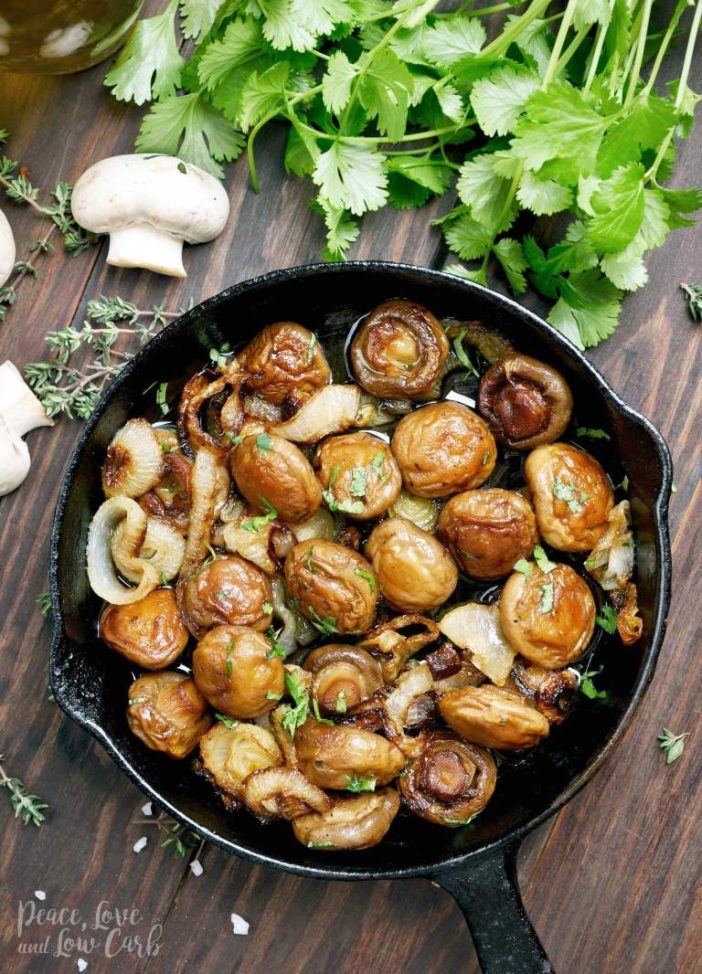 Balsamic Shallot Mushrooms by Peace Love and Low Carb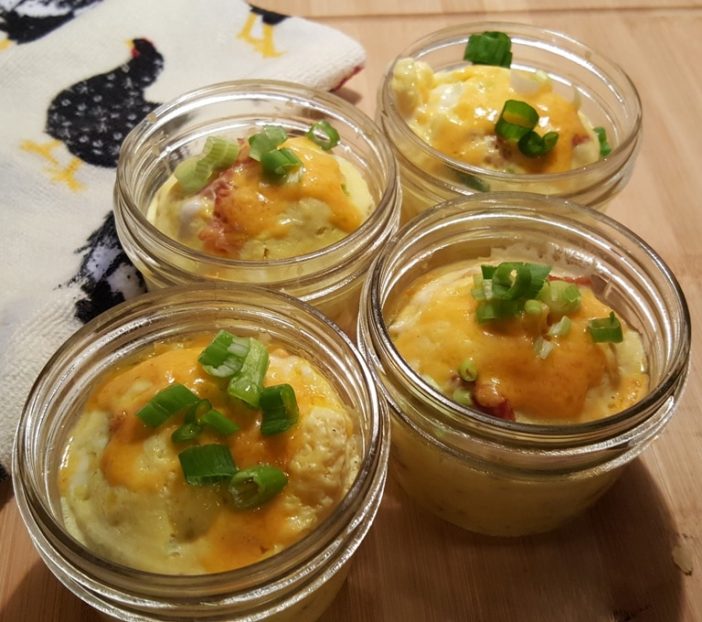 Pressure Cooker Frosted Egg Cupcakes Frittata by This Old Gal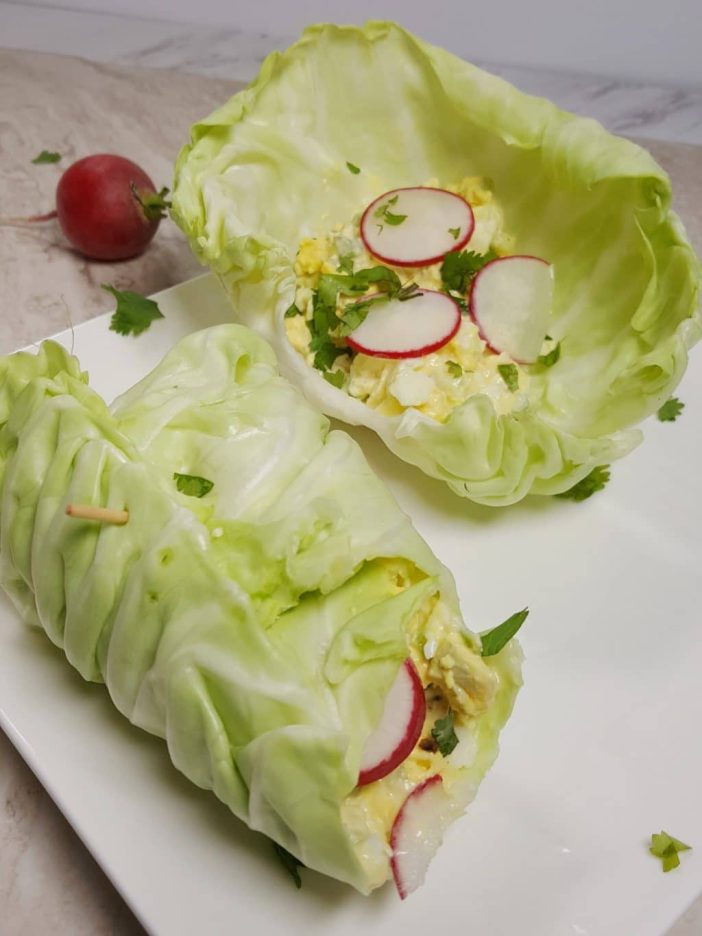 Pressure Cooker Low Carb Deviled Egg Salad Roll Ups by This Old Gal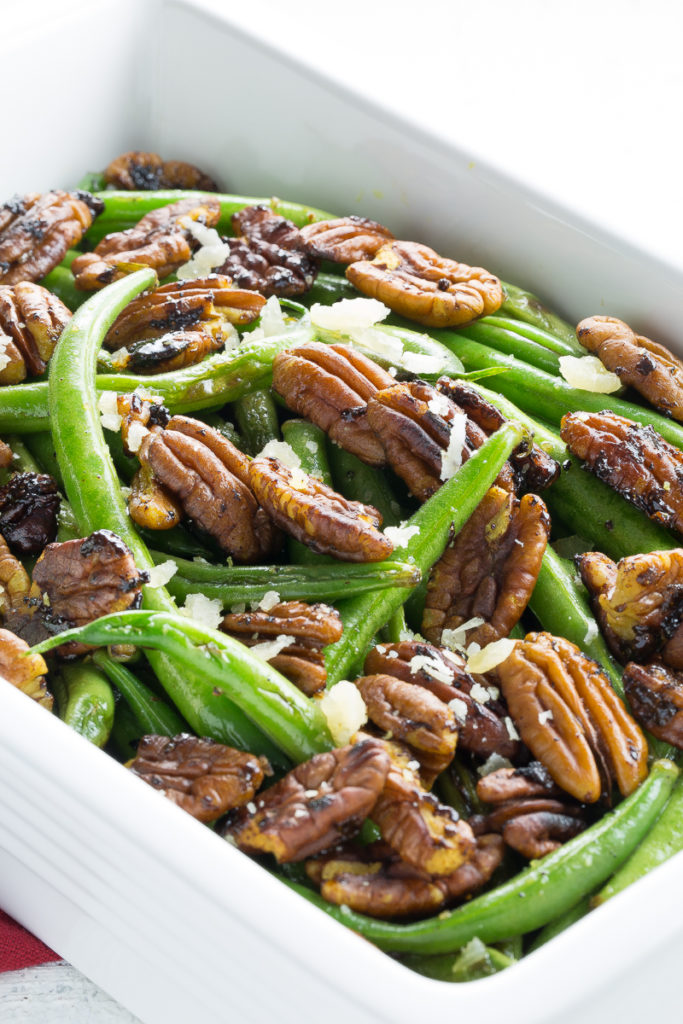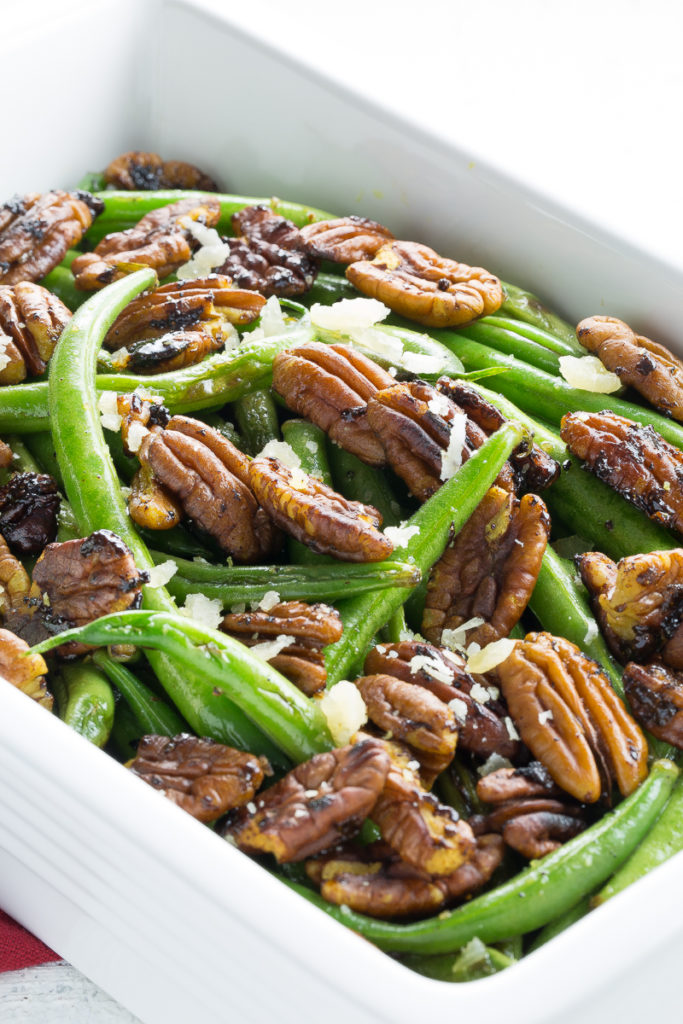 Sautéed Green Beans with Curried Pecans by Deliciously Plated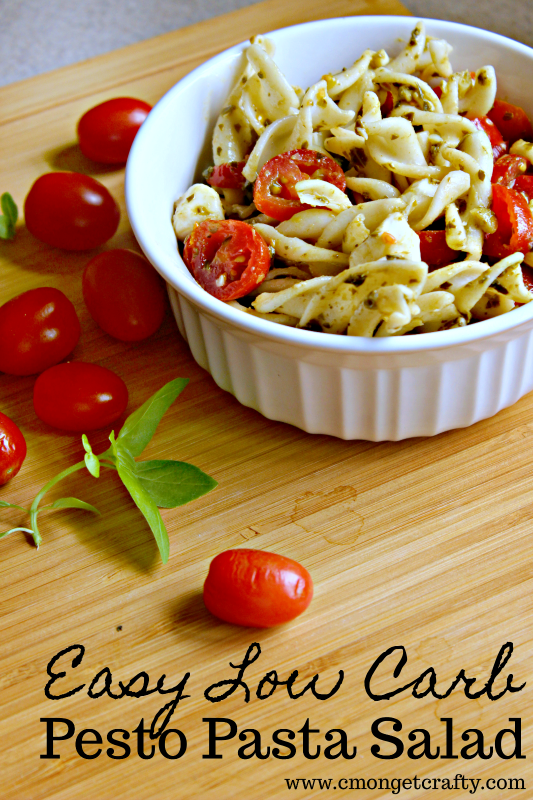 Easy Low Carb Pesto Pasta Salad by C'mon Get Crafty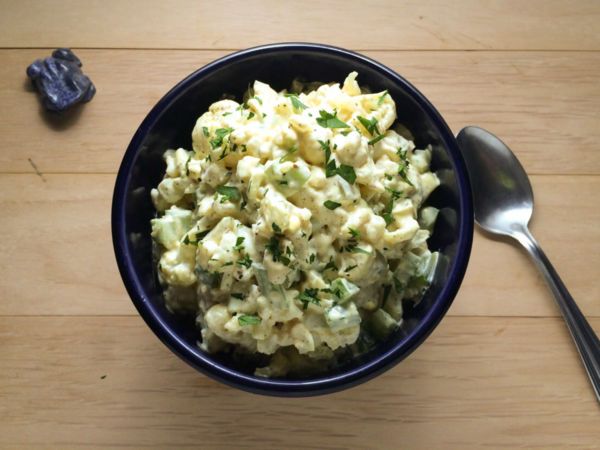 Creamy Cajun Cauliflower Salad by A Sprinkling of Cayene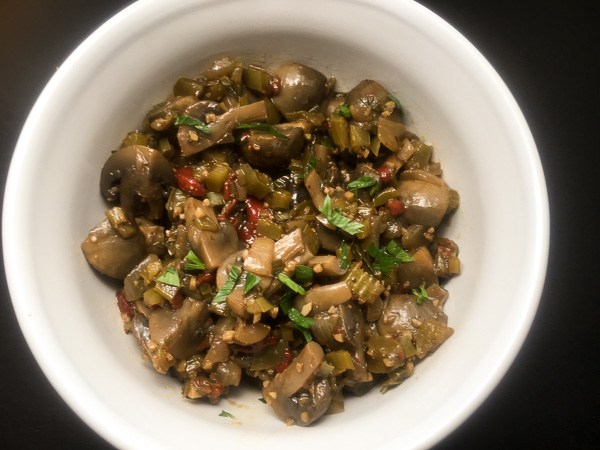 Easy Cajun Marinated Mushrooms by A Sprinkling of Cayene
Make sure to pin it for later! https://www.pinterest.com/pin/237846424053942142/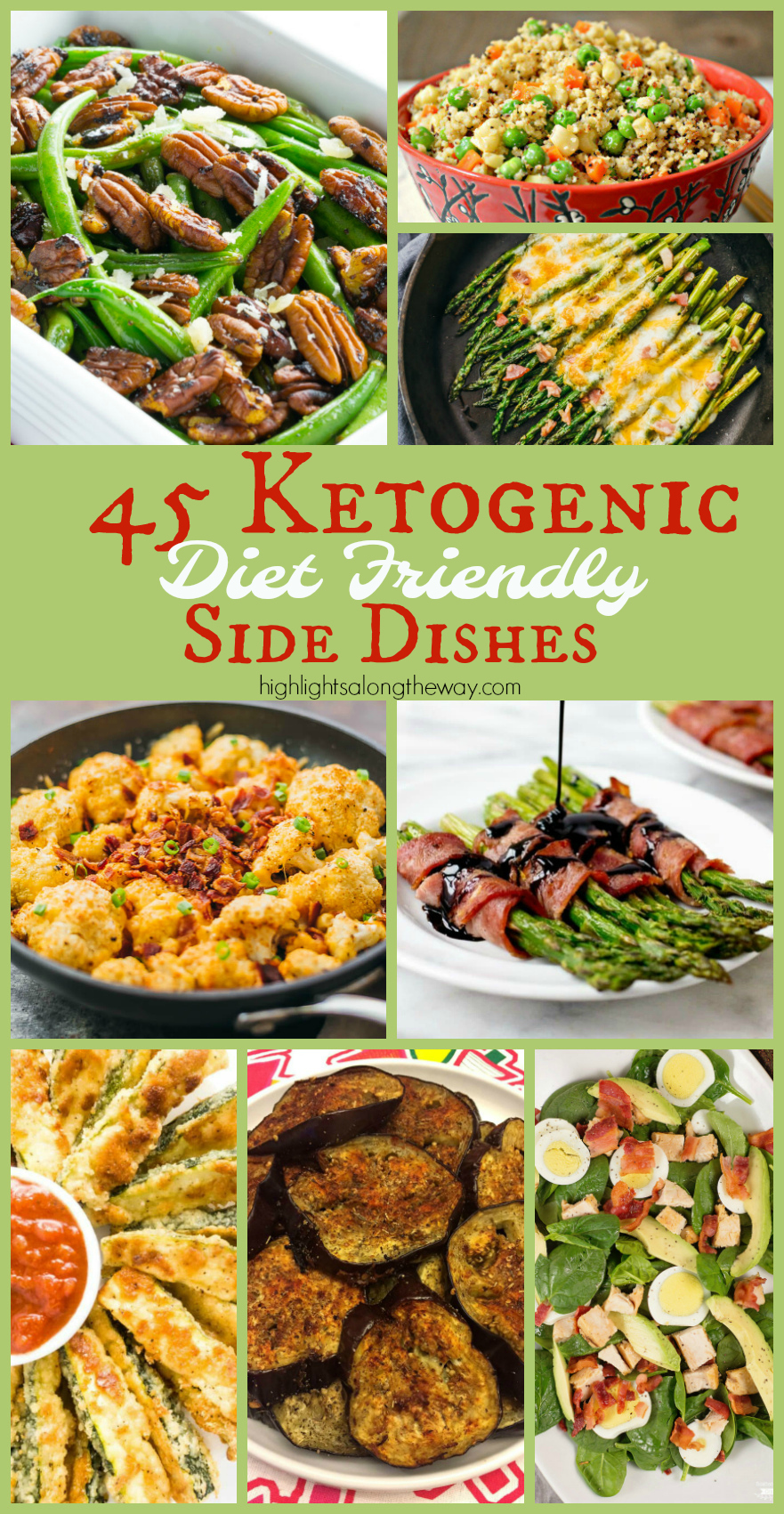 Huge thanks to the bloggers that were willing to share for this Keto Diet friendly side dish recipe round up just in time for the holidays!
Save
Save
Save