A behind the scenes interview about Kevin Probably Saves the World
Disclosure: This interview was part of #PixarCocoEvent and was hosted by Disney and ABC TV. Opinions are my own.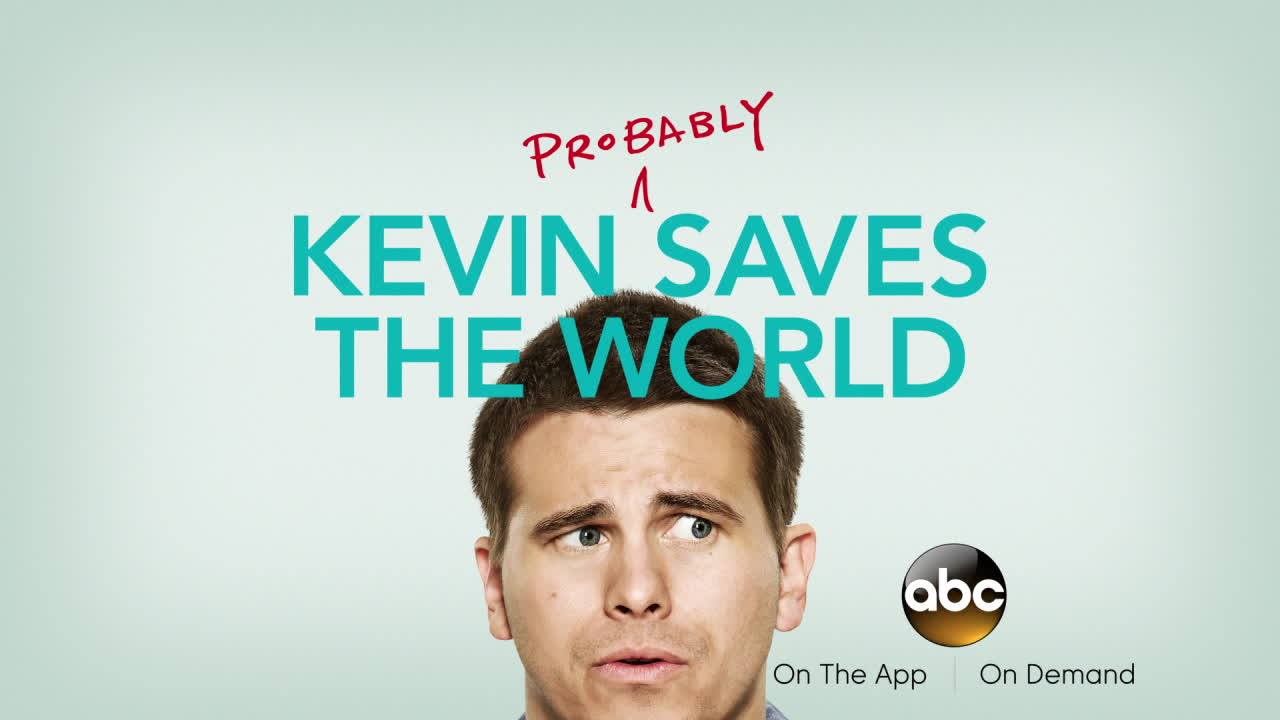 Kevin (Probably) Saves the World is a new show on ABC that your family has maybe not discovered yet.  This family friendly show airs on Tuesdays at 10|9c on ABC. Episodes are also available via streaming and on demand.  The cast is hilarious and have great chemistry! The show's messages is full of kindness.  If you have not yet discovered Kevin (Probably) Saves the World you have to watch TONIGHT!  This past week I was able to sit down with Michele Fazekas and Tara Butters; the Creators and Executive Producers of "Kevin (Probably) Saves the World!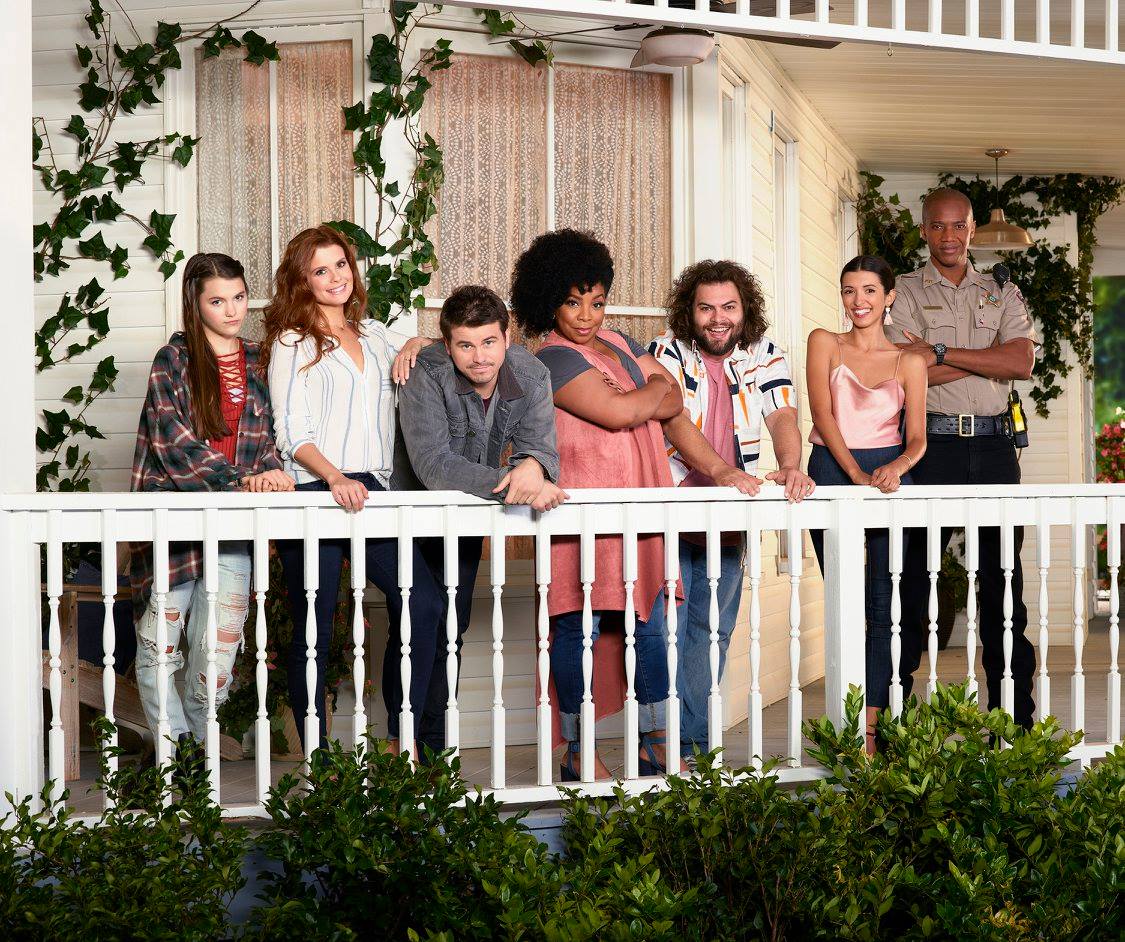 To give you some background….. "Kevin Finn (Jason Ritter) is not a good person. He's not terrible, but he's selfish, and clueless, and values material wealth and status over all else. And he's beginning to realize that those things aren't making him happy—in fact, he's fairly miserable. Just when things seem to be at their worst, he finds himself tasked with an unbelievable mission… saving the world." Kevin (Probably) Saves the World.

I was only just introduced to the show during my trip to ABC Studios, but it is on our family's must watch list now.  It was wonderful to watch an episode with the creators and executive producers.  To hear them talk about their passion for creating this show and also hear them gush about the talent was inspiring.  They shared that in a world where it is just so easy to find negativity, they wanted to put something positive out there.  Here are some highlights of that interview.
Photo Credit Mama Latina Tips
When asked where the idea of the show came from, they had this to say :
Tara Butters : But part of it was like, whether you're on the right or the left politically, one of the thing we walked away from this past year was, there's just a lotta people who are unhappy and don't feel good about where they are in their life, and that they don't feel heard. And I think we kinda took that as something as inspiration – it felt like people needed something that just, well, it came from a good place and kind of reminded you that little acts actually do add up and that you can have — you can do one thing and that might inspire somebody else to do a good thing."
Michele Fazekas added "…After that year of campaigning — it's really easy to find ugliness in the world. You don't have to work that hard. Go onto Twitter. Go onto a message board on a news website. So, that's super easy to find. And so, I think part of us was like let's just do something — and we've written — and we were on Law and Order SVU for five years. That's a dark show. I have nothing against that — but it's like "I've done that. I don't need to do that again."
They both made it clear they just wanted to add something light and inspiring as an option on TV.  Michele shared about a theological term "Metanoai" which means to 'see the world through new eyes'.  The concept is that you cannot actually change the world as one person, but there is transformation that happens when you see the world through new eyes where it does actually change the world. Listening to them speak even in just a short interview gave me hope and a desire to see things differently myself.
Both Michele Fazekas and Tara Butters gushed about Jason Ritter who plays the title role of Kevin.  To hear Tara Butters compare him to his late father, the brilliant John Ritter would have made him proud.
"I think that Jason is his own person…..But, I think he brings everything that his father had but even a grounded realness to his performance. But like you see his dad in him and it's crazy." Tara Butters

While there is only one celestial being so far, 36 are apparently planned for the series!  We get to meet the second on tonight's episode! Will Sasso will guest star as Dave who joins Yvette as a celestial guide for Kevin.  Yvette has her reservations when Dave pops up looking to join her and Kevin on their latest mission: Reconciling Kristin and her mother under the most challenging of circumstances. Tonight's episode will also feature a new love interest for Amy (Kevin's sister).  I am looking forward to meeting new characters each week and watching the show evolve over time.
I'm excited to watch tonight's episode in real time, and to share it with my kids online tomorrow.
"Kevin (Probably) Saves the World" features an all star cast; Jason Ritter as Kevin Finn, JoAnna Garcia Swisher as Amy Cabrera, Kimberly Hébert Gregory as Yvette, Chloe East as Reese Cabrera, J. August Richards as Deputy Nate Purcell, Dustin Ybarra as Tyler Medina and India de Beaufort as Kristin Allen.
Guest starring in tonight's episode are Will Sasso ("Modern Family," "Family Guy") as Dave, Anjali Bhimani as Susan Allen, Brandon Quinn as Ignacio "Iggy" DePerro and Alex Quijano as Matthew Torres.
"Dave" was written by Chris Dingess and directed by Ron Underwood.
Follow the show on social media….
Facebook: @KevinProbably
Twitter: @KevinProbably
Instagram: @kevinprobablyabc
Hashtag #KevinProbably
Thank you to Tara Buttes and Michele Fazenkas for taking their time to share with our group!