Kiss Gradation Polishes : My little girl's new favorite thing!
Disclosure: We received one Kiss Gradation Polish set in our Influencer box, I was not required to blog about it, but my daughter really enjoyed it! All opinions are my own..... or to be more accurate - all opinions are my daughters.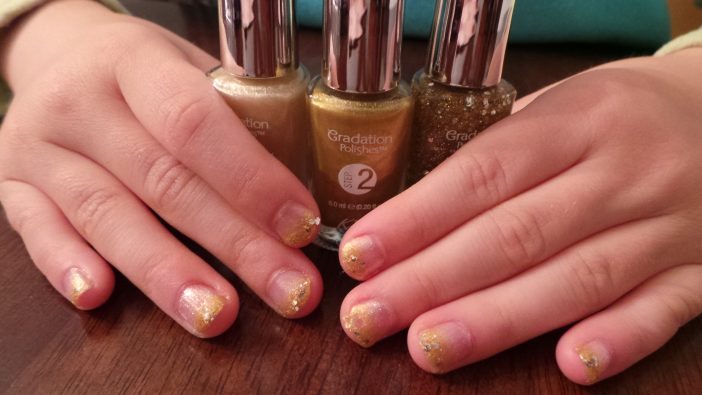 My oldest is really starting to become a little fashionista.  Painting nails is the ultimate reward for her.  We don't paint nails very often so it is a really special treat.  She usually gets a nail polish in her stocking each year and often spends her birthday money on nail polish.  She was obviously tickled when she opened up our Influencer box this month!  Included among several other goodies was her new favorite thing – a Kiss Gradation Nail Polish set.  This is a small set that is about $6 in stores (I checked the last time I was out because I think we need another color set!) and it is the perfect little stocking stuffer for tweens to adults.
Kiss Gradation Nail Polish is a really simple three step process that even I could administer!  There are three individual bottles.  Light, medium, and (as my daughter calls it) 'fancy jewels'.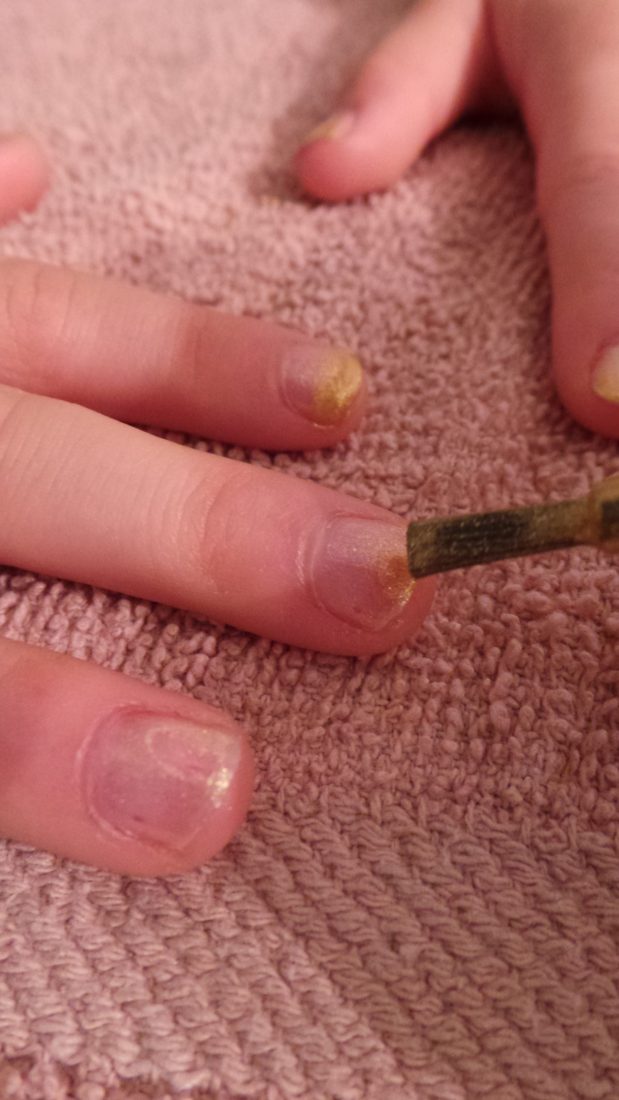 *Apply two layers of Step One (the lightest layer)
* Apply one coat of the Step Two starting about half way up the nail to the tip.
* Apply Step Three (sparkly stuff) just at the tip.
Voila! Fancy Schmancy!
My daughter kept saying "Oh! This is so fancy! I think this is what real princesses wear on their nails right mommy?  There is nothing fancier, probably even the princess that just had the baby has nails like me right?"  I could neither confirm or deny that Princess Catherine has the same at home manicure, so I just let her think so.  I mean, she is right, a princess would be hard pressed to find something equally as sparkly.
My daughter is in love with this set and they come in several different colors that are great for the holiday season.  Kiss Gradation Polishes make it on my list of budget friendly stocking stuffers and I thought some other mamas might want to know!