Knott's Spooky Farm! Day time Halloween fun for the kids!
Disclosure: Knott's hosted our family for the day. Opinions are always our own.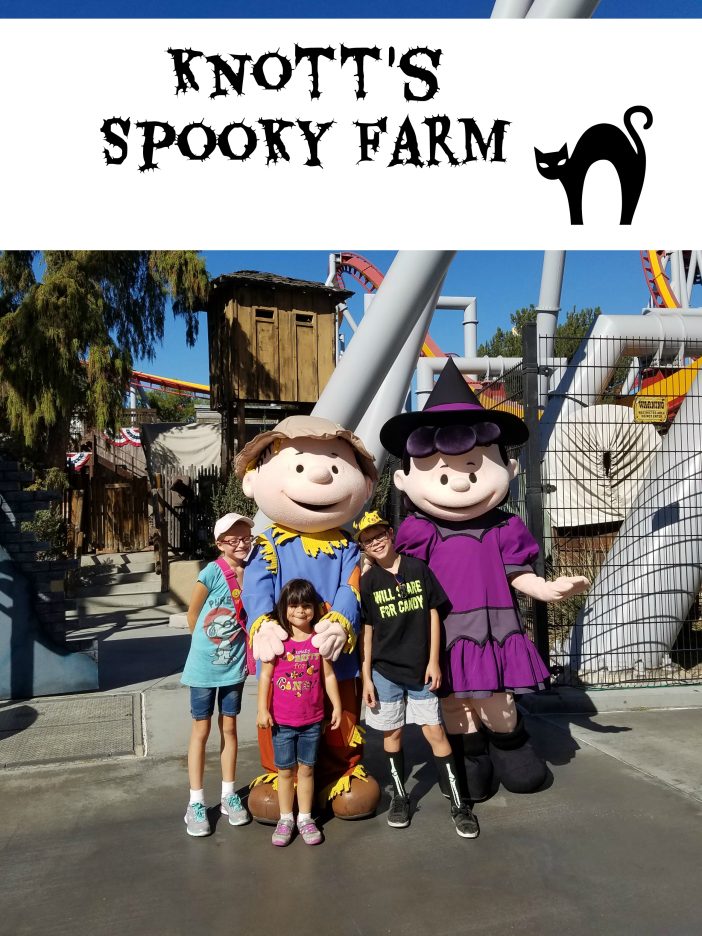 Knott's Spooky Farm is a great family friendly option for So Cal families this Halloween Season.  While Knott's Scary Farm is great fun for teens and adults, they also offer an awesome day time option for kids! Weekends in October families can enjoy trick or treating, costumed characters, and lots of not at all scary Halloween fun. Knott's Spooky Farm is geared towards kids ages three to eleven.  Entertainment and fun is park wide!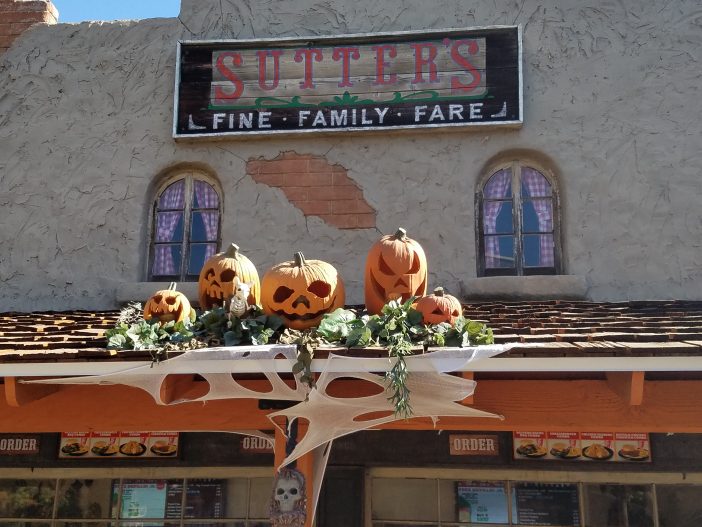 We love the decor and authentic buildings at Knott's Berry Farm.  Knott's is especially charming when it is dressed up for the holidays.  Halloween decor is at ever corner. We knew the moment we walked through the gates we were in for a full day of Halloween fun!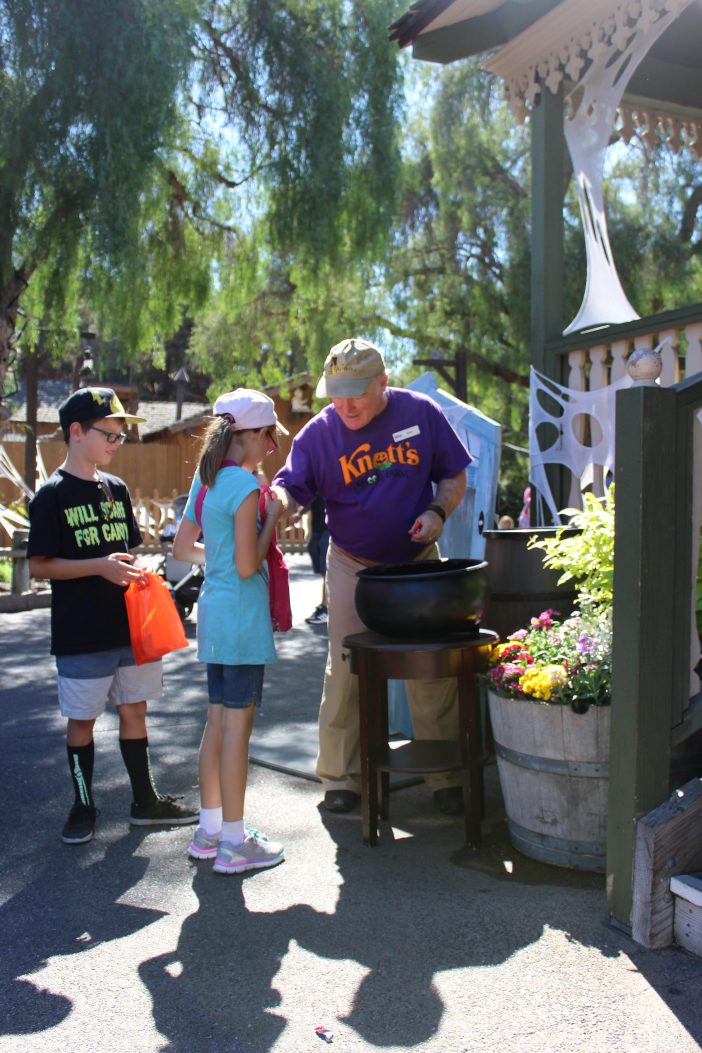 Trick or treating through Ghost Town is especially fun! Short lines, lots of treat stations, and costumed characters all along the way. Trick or treat bags are handed out at the front gate to kids as they walk in.  Ghost Town is filled with 'friendly ghosts' who enjoy telling silly jokes and smiling for your camera.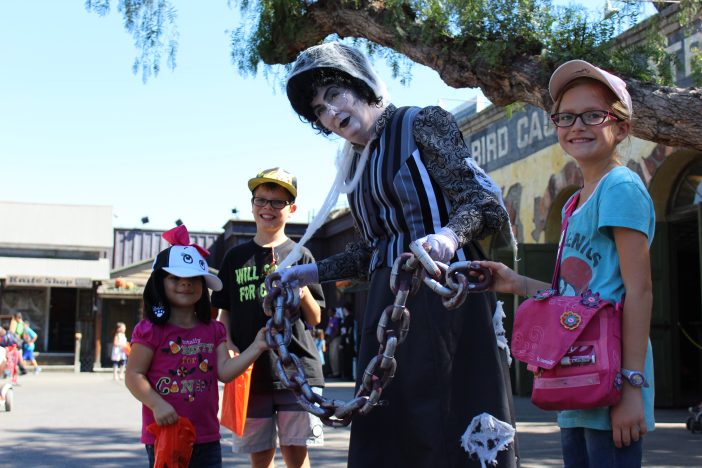 Costumed characters are my favorite! Meeting Snoopy, Linus, Charlie Brown, and the gang is fun no matter what.  During Knott's Spooky farm the whole bunch is all dressed up in their Halloween costumes! Kids love photo opportunities and costumed characters just make it especially festive.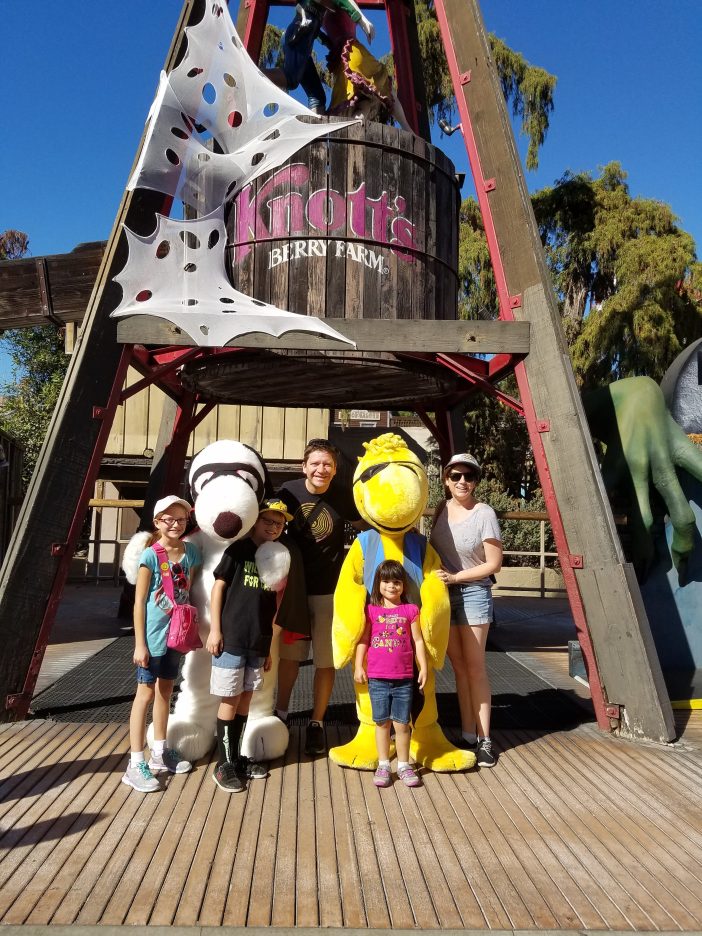 Special shows just for the Halloween season are great!  While you can enjoy several shows at Knott's throughout the day, there are special shows just for Halloween time!  The kids love "The Monsters are Coming Charlie Brown".  It of course is just sweet, silly fun.  Nothing scary at all, but adorable songs, costumes, and silly jokes were plentiful.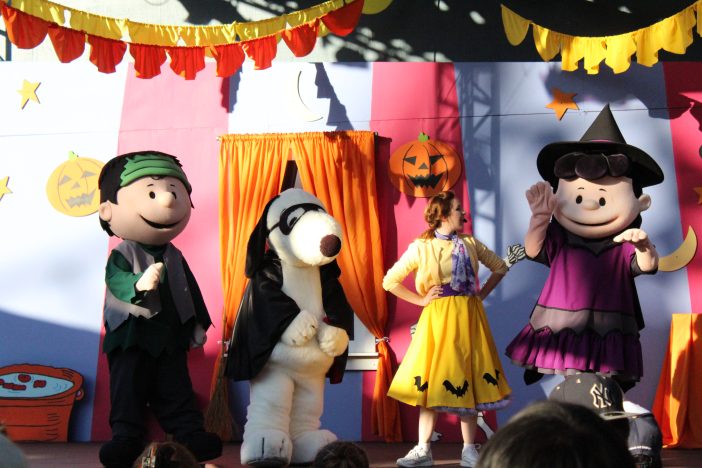 Admission to Knott's Spooky Farm is included with park admission or a Season Pass.
While we were visiting Knott's Berry Farm we were treated to the All Day Dining Plan. Guests with an All Day Dining Plan recieve a write band that allows them to eat at several different locations and enjoy an entree and side dish as often as every 90 minutes. At $31.99 it absolutely pays for itself! Our kids are still fairly little and it seemed like a great value, families with older kids with bigger appetites will see an even greater savings!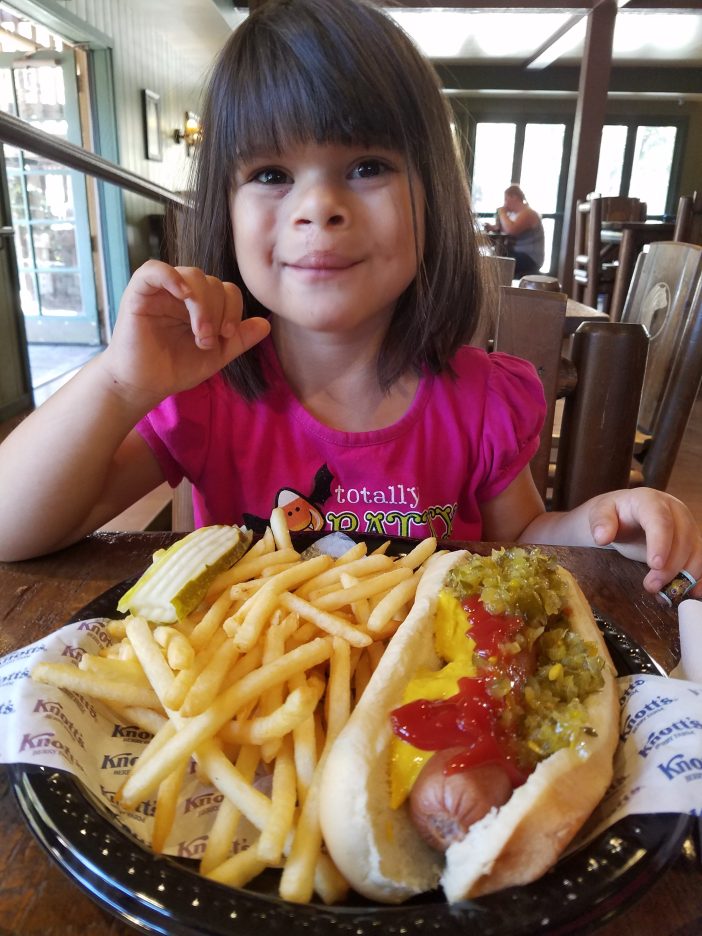 Our littlest was in heaven with her lunch.  Theme parks are where we soften our rules.  This is where we indulge in fun foods.  Hot dogs are her favorite.  The big kids each had gluten free cheese burgers and had oranges as their side. It worked out nicely for the kids to share one portion of fries and oranges.  Portions were generous and not one person complained about being hungry. When we visit Knott's again we would absolutely get a meal plan again.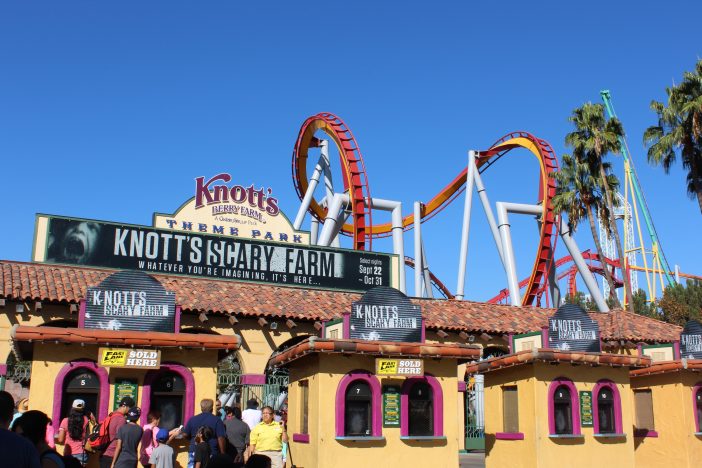 Thank you again to Knott's for hosting us for the day! Knott's Spooky Farm was filled with so many sweet memories.  We hope to see you again soon!