Kuzco "Emperor's New Groove" Printable Coloring Sheet
Disclosure: Inspired by Disney, Drawn by me. This site uses affiliate links.
Emperor's New Groove is one of the most underrated Disney animated films of all time! Today I am sharing a quick drawing of "Emperor Kuzco". Obviously I drew Kuzco as a llama, because that is the best verion of Kuzco.My fellow fans of "Emperor's New Groove" are welcome to click and print the drawing to color at home. You can also download and enjoy coloring digitally!
"Yay! I'm a llama again!" is the best line in "Emperor's New Groove" – change my mind.
Emperor Kuzco is the protagonist of Disney's 2000 animated feature film The Emperor's New Groove. Known for his arrogant and rude personality, Kuzco is the ruler of the Kuzconian Empire in Peru. When his spoiled behavior gets him transformed into a talking llama, Kuzco comes to realize the error of his ways.
If you enjoy these free printable coloring sheets inspired by everyone's favorite llama learning a lesson, make sure to check out our printable section featuring Go Dog, Go! Coloring sheets Gabby's Dollhouse Coloring Sheets , We Can Be Heroes Coloring Sheets, Sharkboy and Lavagirl Coloring Sheets, American Girl Doll Coloring Sheets , Olaf Coloring Sheets, Coco Coloring Sheets , Trolls Coloring Sheets , and so many more on our site!
MORE FREE COLORING SHEETS BELOW!
FREE Nature Themed Printables from WWF – click and print for FREE!
FREE Melissa & Doug Printables – print from home to learn and enjoy!
FREE Taco Bell Printables – so fun and may inspire a trip through the drive thru!
Kuzco FREE Printable Coloring Sheet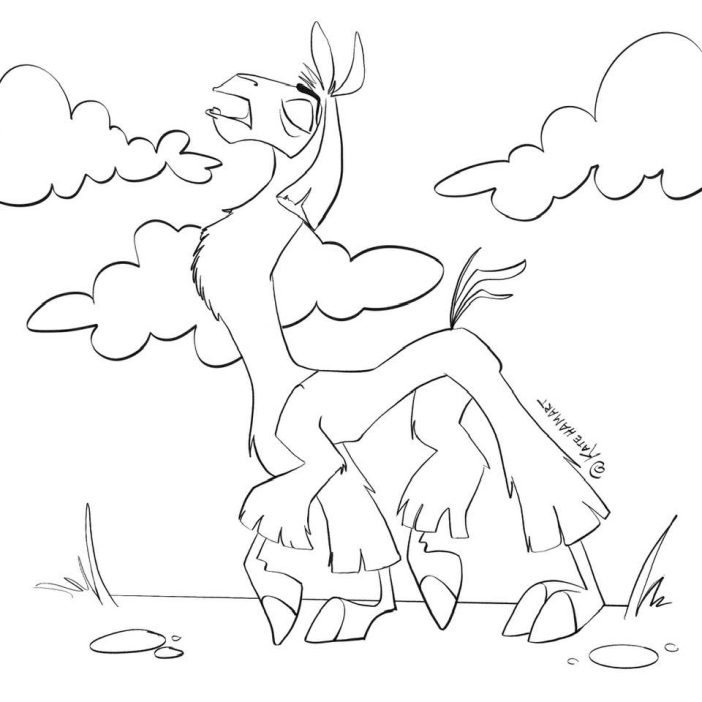 Disney themed activity sheets are some of our favorite things to share on our blog. These coloring sheets are free to enjoy by clicking and printing.
If you are a blogger or writer looking for printable coloring sheets for your blog, magazine, or book, please check out my website Kate Ham Art and follow my growing Instagram account @KateHamArt . Do not hesitate to reach out if you would like me to create printables or book illustrations for your next project. If you or your child colors one of our printables, please share it on social media and tag our page. I will always share printables in our instagram stories and I would love to feature you!