LEGOLAND Star Wars Days
Disclosure: Media Tickets were provided for our family to attend LEGOLAND Star Wars Days in order to cover the event. Opinions are my own. This site uses affiliate links.
Updated information for LEGOLAND Star Wars Days 2018!  LEGOLAND Star Wars Days is now two weekends long at LEGOLAND California! With more costumed characters, contests, special experiences, and now two weekends to enjoy it, this is the biggest Star Wars Days yet!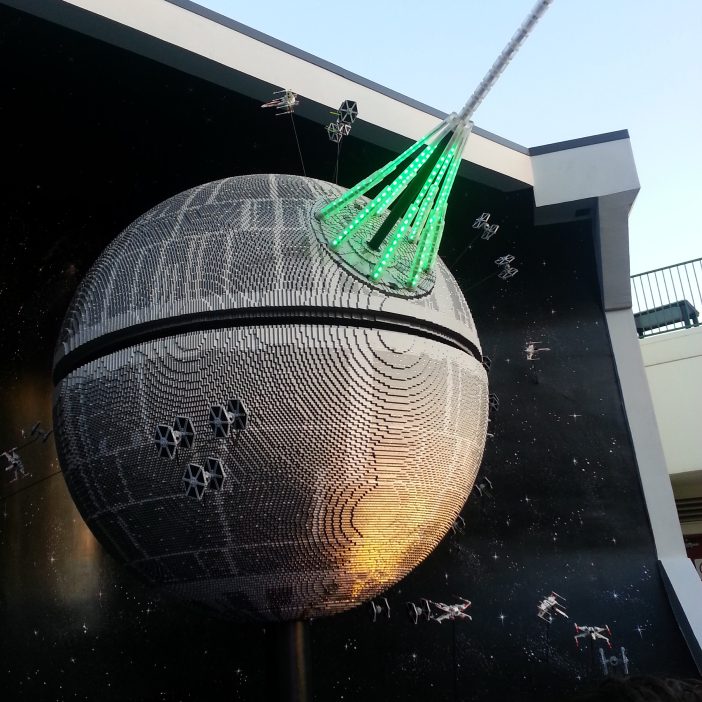 We have enjoyed LEGOLAND Star Wars Days for several years and we are excited to attend this year too!  LEGOLAND Star Wars Days is THIS weekend – March 7th & 8th only.  We love the Star Wars characters and activities, it is busy but it is awesome!
NEW for 2018!  LEGOLAND Star Wars Days 2019 will be June 2 – 3 and June 9 – 10.  Star Wars Days has always been busy in years past.  Two weekends of fun should make for lighter crowds, but we still suggest getting there early.  There is so much more to see and experience when LEGOLAND hosts a special event.
Make sure to let kids dress up as their favorite Star Wars Character. LEGOLAND is well known for their awesome costume contests and fabulous prizes.  Three winners each day will walk away with great prizes! Costume contest prizes tend to include LEGO sets, gear, and even tickets!
Don't forget your camera.  Star Wars days is when rare characters visit the park.  Not only will you see many Star Wars characters (from Darth Maul to a Wookie or two), but you can also meet LEGO Darth Vader! Kids can also participate in special scavenger hunts and model builds.  There are always lots of photo opportunities at LEGOLAND, but Star Wars days make it even more picture worthy!
Guests looking to spend 2 or more days in the park should check out the deals on Get Away Today.  Get Away Today is an affiliate partner to LEGOLAND that is known for the lowest rate on family vacation packages. They even guarantee their low rates!  Get Away Today is partnered with LEGOLAND as a trusted Travel Agent. It is the only discount travel agency that we trust enough to partner with!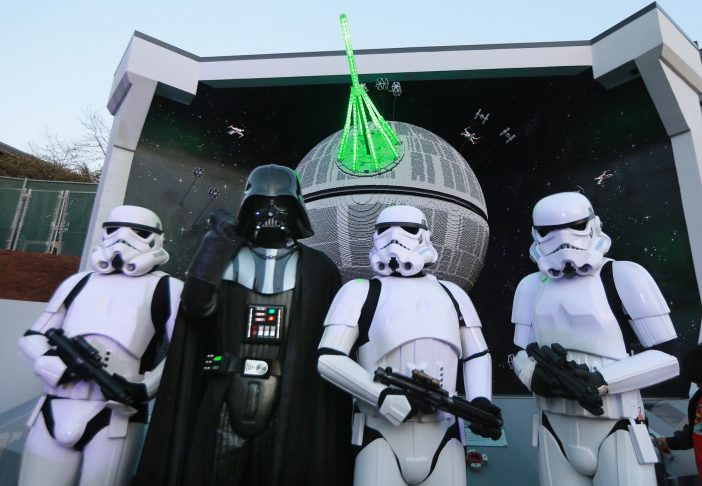 The Empire returns to LEGOLAND® California Resort with the largest LEGO® Star Wars™ Miniland model display yet.  The LEGO® Star Wars™ Miniland Death Star Model Display was unveiled on March 4, 2015.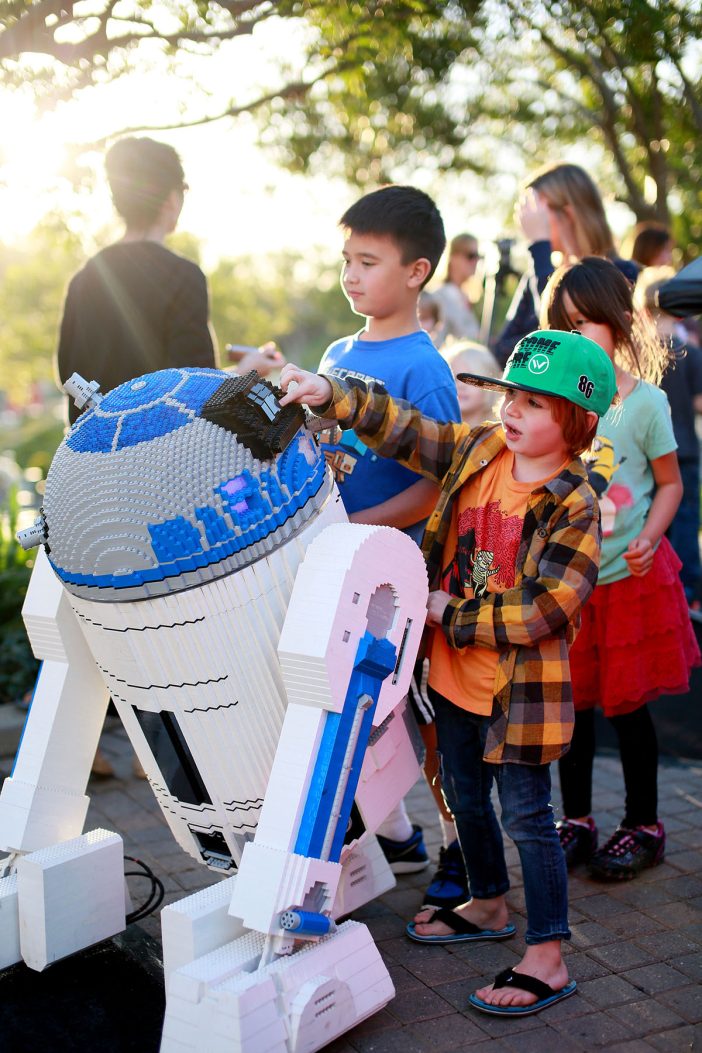 The Death Star spans 8-feet wide, 13-feet high and weighs more than 1900 pounds!! The Death Star LEGO model is made out of more than 500,000 LEGO bricks and includes a display of the famous trench run scene where Luke Skywalker maneuvered his X-wing fighter through the combat zone to destroy the Death Star. My son cannot wait to see it in person!
The LEGO Star Wars™ Miniland Death Star is designed from the Star Wars: Episode IV A New Hope. It includes six animated Turbo Laser Turrets and LEGO starship models built out of more than 20,000 LEGO bricks.
Here is a quick video of LEGO Star Wars Miniland – if you have never seen it before it is pretty spectacular.  My son and husband check it out every single time we go!
Have you ever been to LEGOLAND Star Wars Days? What is your favorite feature?
We will be attending this weekend and I hope you will follow along with us on Instagram!  I hope to see you there!
*images by LEGOLAND and used with permission*