Luca Cupcakes – Instant Download Cupcake topper!
Disclosure: Highlights Along the Way is a participant in the Amazon Services LLC Associates Program, an affiliate advertising program designed to provide a means for sites to earn advertising fees by advertising and linking to amazon.com.
Our whole family instantly fell in love with Luca. Luca is an animated feature film set in Italy by Disney Pixar. The coming of age story of two sea monsters who can also become humans has so many beautifully told lessons. Our youngest who has a birthday soon asked for Luca Cupcakes for her Luca themed Birthday party. These Luca cupcakes were easy to make and require only the most basic of baking and decorating skills. You can grab an instant download Sea Monster Luca Tail Cupcake Topper from our digital download shop here. Our free printable Luca Coloring Pages are available on our site here for free too!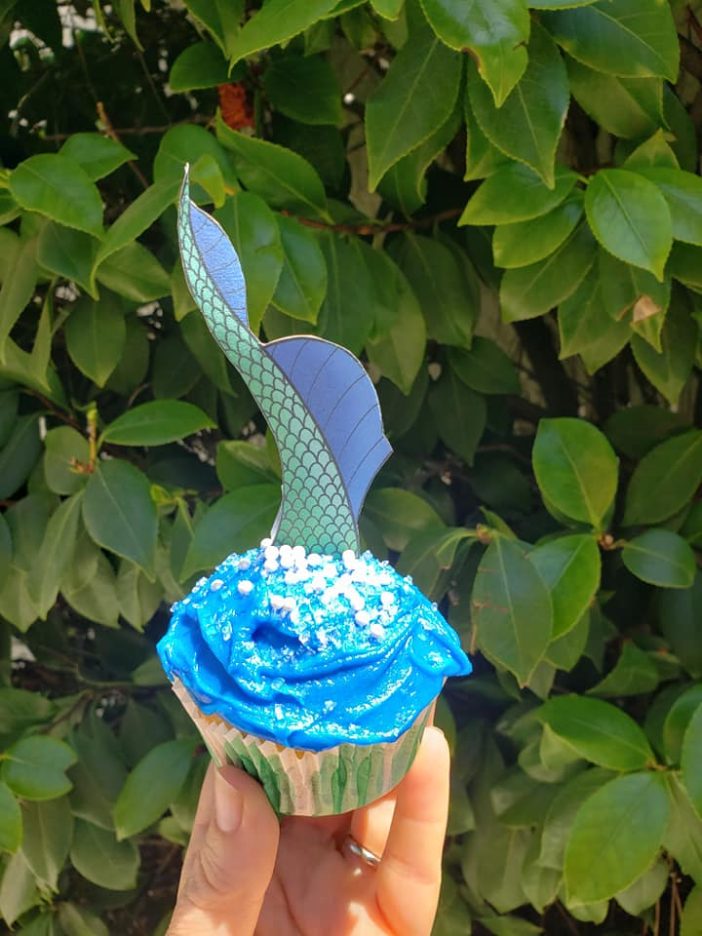 Luca Cupcakes
These Luca themed cupcakes are very cute, but could not be easier. When I first saw the trailer for Luca, I noticed how we could easily make a cute twist on the ever popular 'Mermaid Tail' cupcakes with a Sea Monster. The little tail coming out of the water is a fun and simple twist. Make simple cupcakes, frost with blue frosting, and pop the cute little cupcake topper in! The blue looks like the ocean with a sea monster tail popping out. As a little extra touch we put some clear sugar sprinkles for sparkle and some edible 'pearls' to look like bubbles. They were so simple a child could make them.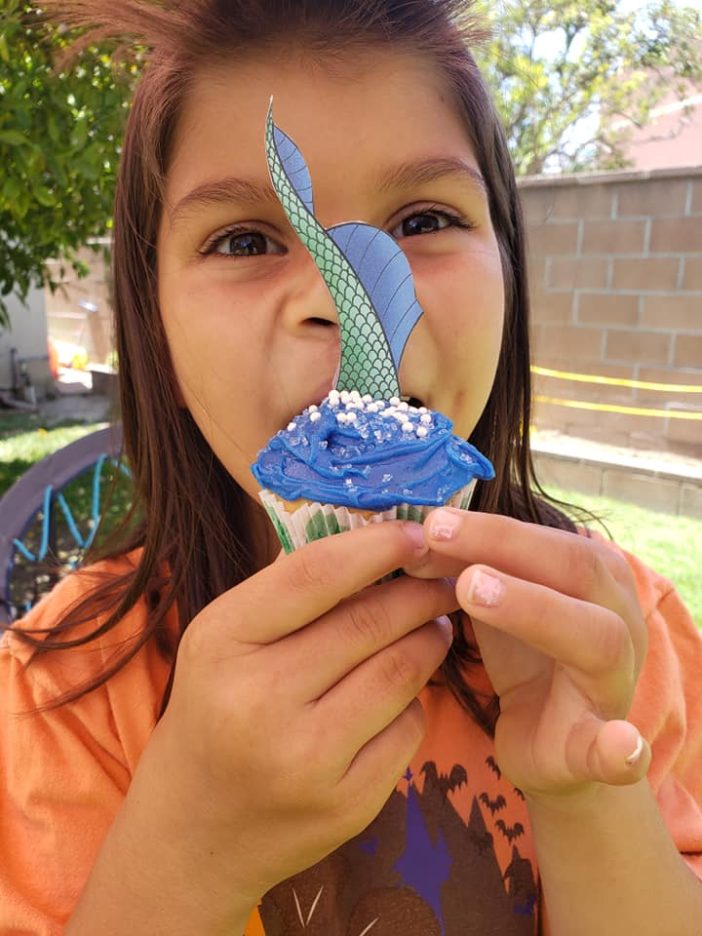 Ingredients
Box Cake Mix – Whatever you like
Blue Frosting (or white frosting and blue food coloring)
The most important element is of course the printable Luca tail cupcake topper.
Simply download and print. Fold the printable over to cut both sides of the sea monster tail at the same time.
PLEASE NOTE – downloading this from a computer is most successful. While some people can successfully download on their phone and print from their computer, we have had many folks try to download items from their phone and not be able to get it. PLEASE avoid this issue by purchasing from your computer as we never have an issue this way. We are unable to send out the cupcake topper individually as it is so inexpensive and we cannot manage every person who contacts us. Please use a computer for your download. Yes, I have said this many times; but if experience is any indicator, I did not say it enough times.
I guess I need to add that if you are interested in purchasing this inexpensive Luca Tail cupcake topper you need to know how instant download works on your computer. I cannot field questions about this and will simply delete emails by people asking me how to get their purchase. It is very clearly stated that this is an instant download file. If you purchase an instant download file it is in your best interest to know how that works. While people buy this file almost every day with no issue, there have been a couple people a month sending emails asking us when we will email the file. We will not email the file, that is not the terms laid out here. When folks realize that we will not email it they want someone on our team (it is literally just me) to walk them through how to find their download. It is in your download files in your computer. If you do not know how to find this I am asking you to please Google it. Maybe you have never done this before; but I promise you are capable…. please don't email me questions that are answered here already or that you can Google. K, thanks!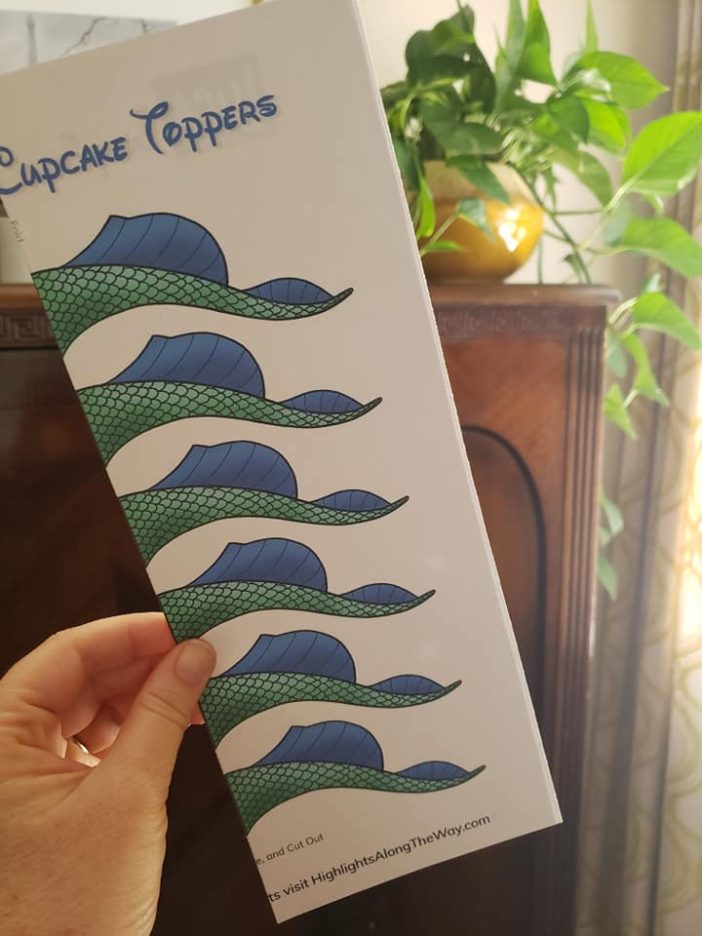 A LUCA themed Birthday Party would be so much fun! Make sure to print out our free LUCA Coloring Pages on our blog. Water play outdoors would be a really fun element of a Luca themed party too. Kids will love the magic of the sea monsters. The lessons of friendship are so important and such a perfect birthday party theme.
Luca Film Synopsis
Set in a beautiful seaside town on the Italian Riviera, the original animated feature is a coming-of-age story about one young boy experiencing an unforgettable summer filled with gelato, pasta and endless scooter rides. Luca shares these adventures with his newfound best friend, but all the fun is threatened by a deeply-held secret: he is a sea monster from another world just below the water's surface.
Luca Official Trailer
Luca will be available exclusively on Disney+ on June 18, 2021. There will be no additional charge to view! Disney+ is the dedicated streaming home for movies and shows from Disney, Pixar, Marvel, Star Wars, National Geographic, and more. As part of Disney's Media and Entertainment Distribution segment, Disney+ is available on most internet-connected devices and offers commercial-free programming with a variety of original feature-length films, documentaries, live-action and animated series, and short-form content. Alongside unprecedented access to Disney's incredible library of film and television entertainment, the service is also the exclusive streaming home for the latest releases from The Walt Disney Studios. Disney+ is available as part of a bundle offer that gives subscribers access to Disney+, Hulu, and ESPN+. Visit DisneyPlus.com to subscribe and/or learn more about the service.