Luigi's Flying Tires : Cars Land : Disney California Adventure Park
Disclosure: We attended the Disney Social Media Moms Celebration in April 2014. All opinions are 100% our own.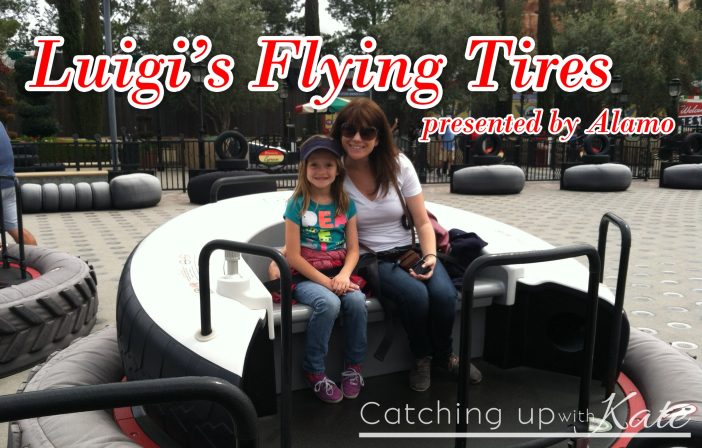 Our family always likes to seek out something new every time we go to the Disneyland Resort, this past trip we enjoyed Luigi's Flying Tires for the first time and it did not disappoint!  Our family loves Cars Land in Disney California Adventure Park, but we had only enjoyed  Radiator Springs Racers and Mater's Junkyard Jamboree – I'm not sure why we had never checked out Luigi's Flying Tires presented by Alamo, but I am so glad we did this time.  Luigi's is super fun you guys!
*Update – so I hope you enjoy these pictures of days gone by, but I am sad to report – the Flying Tires are no more! *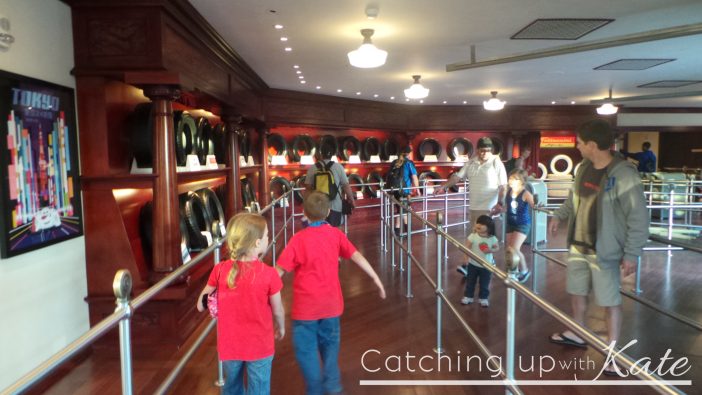 The line is a breeze!  Of course some days will be busier than others, but we went on a moderately busy day and only waited about 15 minutes.  There is not a fast pass option for Luigi's, but we certainly didn't feel like we needed one.  The line is super fun with lots of cool stuff to look at.  There was very little wait, but we took a while getting to the front because we wanted to check out all the fun decor along the way, make sure to check it out on your way in.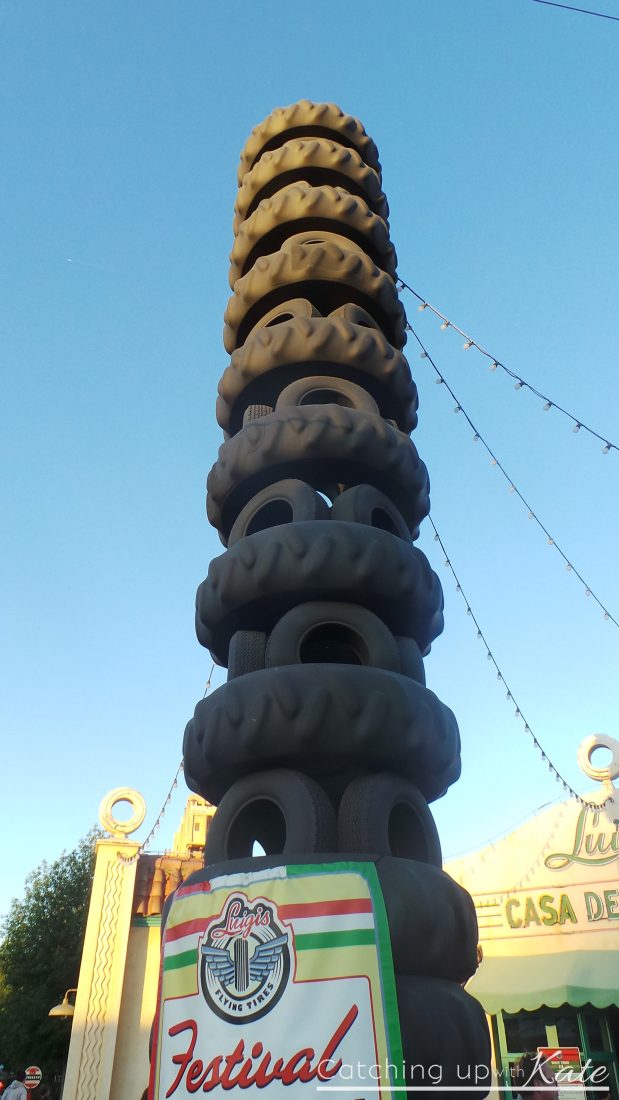 Luigi's Flying Tires is totally unique and fun.  Riders enjoy gliding around the Italian garden and tire storage yard.  Air vents keep your tire inflated and floating above the ground.  Riders lean in the direction they want their tire to glide.  Tires bump into each other, but it isn't rough and tumble like bumper cars, it is kinda like bumping into a big pillow.  Our kids were cracking up!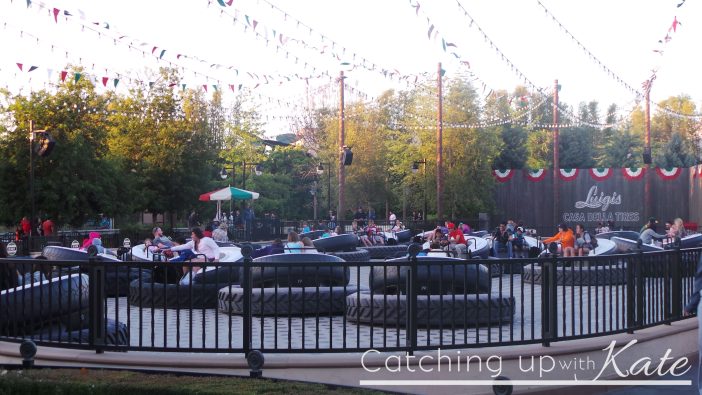 Each tire can accommodate up to 2 adults and 1 child, or 1 adult and 2 children.  Even our littlest was big enough!  Kids who are 32 inches and taller can enjoy whirling and twirling!  If you have little ones you can take advantage of a "Switch Rider" pass.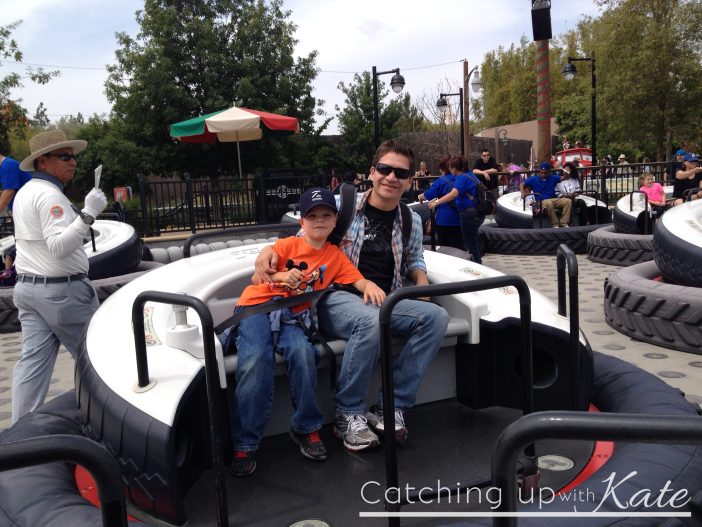 I think it is crazy that we hadn't tried out Luigi's until this trip!  Make sure to check it out on your next trip to Cars Land!