Happy Lunar New Year Celebration at Disney California Adventure Park!
Disneyland Resort Celebrates Lunar New Year with a Touch of Disney Magic, Jan. 25 to Feb. 17, 2019.  Lunar New Year is one of the most fun special events at Disney California Adventure Park.  Lunar New Year is when you can meet Mushu, Mulan, and other rare characters.  Special foods, activities, and entertainment are only available during the Lunar New Year celebration.  2019 is the Year of the Pig.  Lunar New Year used to be a short celebration at Disneyland, but now it is a 24 day celebration with live entertainment, special food, merchandise, and more!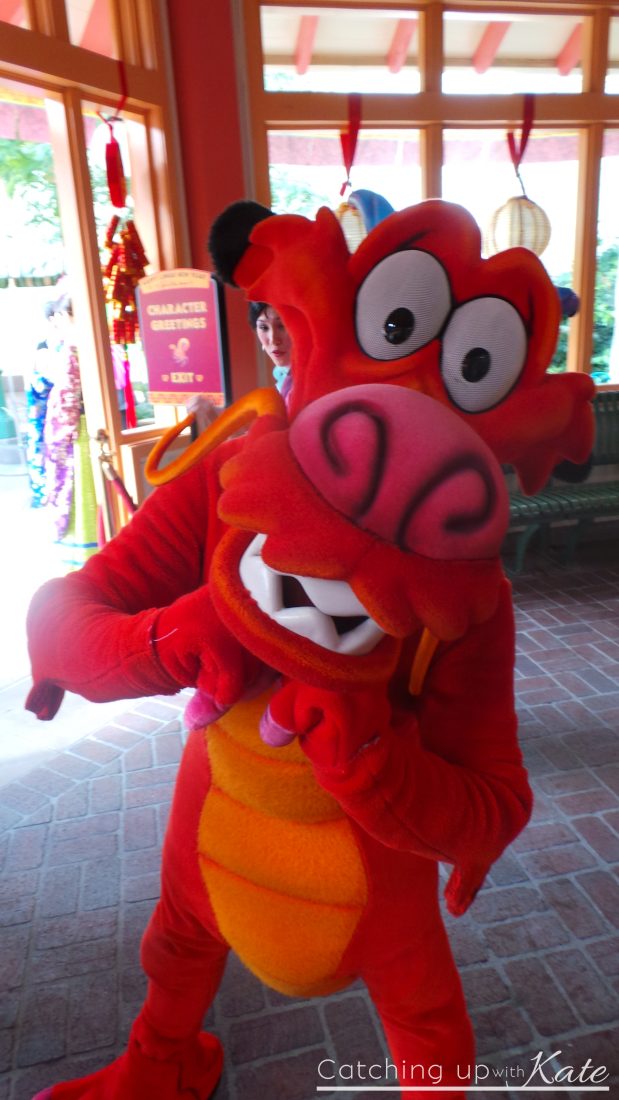 The Lunar New Year celebration at Disney California Adventure Park is more exciting every year!  Guests will enjoy a Disney touch as they enjoy and experience Asian culture through inspired food, music, entertainment and more.  Friends and family can join Disney cast members and characters to welcome another year of good fortune!  Lunar New Year, traditionally celebrated within Chinese, Korean and Vietnamese cultures, commemorates the moment when both the sun and the moon begin their journey for another year.
All this is happening during the SoCal Resident Ticket Deal!  Multi-day tickets are as low as $60 per day for SoCal residents only!  Get Away Today also still has tickets at last year's pricing (now through January 15th – but you can purchase for a future trip! Take advantage!) – make sure to use the code HIGHLIGHTS to get an additional $10 off qualifying trip packages!
Highlights of the Lunar New Year celebration at Disney California Adventure includes
"Mulan's Lunar New Year Procession," a bright and bold parade hosted by Mulan
and her faithful dragon, Mushu, that honors Lunar New Year and celebrates family
and friendship. As a special treat for the Year of the Pig, the Three Little Pigs (Fiddler,
Fifer and Practical) join the procession in their full holiday garb, along with Goofy in
his "god of Good Fortune" attire and Chip 'n' Dale in their red vests. "Mulan's Lunar
New Year Procession" is enhanced this year with a longer processional route, from
Pixar Pier to Paradise Gardens Park, where guests will gather to watch the festivities.
A troupe of Chinese performers bring additional dancers, martial artists and drummers
to add extra excitement to the beautiful and colorful procession.
Beloved characters Mulan, Mushu, Pluto, Mickey and Minnie donning their Lunar New
Year attire and greeting guests at Paradise Gardens Park.
Four Asian marketplaces offering delightful foods inspired by Chinese,
Korean and Vietnamese cultures, all with a Disney twist. New this year is the
Sip and Savor pass, available for any guest to purchase if they wish to get
the best value as they taste their way through the festive Asian marketplaces.
• Longevity Noodle Co.
• Lucky 8 Lantern
• Prosperity Bao & Buns
• Red Dragon Spice Traders
A special Lunar New Year menu at Paradise Garden Grill that offers items
inspired by traditional Asian fare, plus a new Festival Food and Beverage  Cart inside Paradise Gardens.
Live, daily performances with authentic musicians.
• New this year, the Melody of China ensemble entertains guests with
Chinese classical, folk and contemporary music, with a trio of artists that play
the yangqin (Chinese dulcimer), pipa (Chinese lute) and Erhu (Chinese
fiddle).
• Vietnamese artist Dat Nguyen plays traditional and original compositions on
classical guitar, lute, flute and melodica at Paradise Garden Bandstand.
An area for guests to try complimentary arts and crafts with local artisans, including
Chinese calligraphy, paper lantern making and face painting.
A Lucky Wishing Wall, where guests may add their own wishes for a wonderful
future.
Beautiful Lunar New Year décor, including ornamental lanterns and banners
wishing guests a Happy Lunar New Year in English, Chinese, Korean and
Vietnamese.
New Lunar New Year merchandise inspired by different cultures of East Asia.
• Special items all the way from Shanghai Disney Resort, including
traditional red envelopes for gift-giving, Minnie Mouse ear headbands,
lantern glow wands and more.
Commemorative items with Lunar New Year designs, including a limitededition pin, adult hoody and tees.
While we were at the Disneyland Resort this week for an awesome conference (more on that later) we happened upon a magical celebration that I wanted to point out for those who might be visiting this weekend or might want to schedule for next year!  Did you know that there is a Lunar New Year Celebration at Disney? I had no idea until this trip!
 Lunar New Year celebration at Disney California Adventure Park!
Lunar New Year Celebration at Disney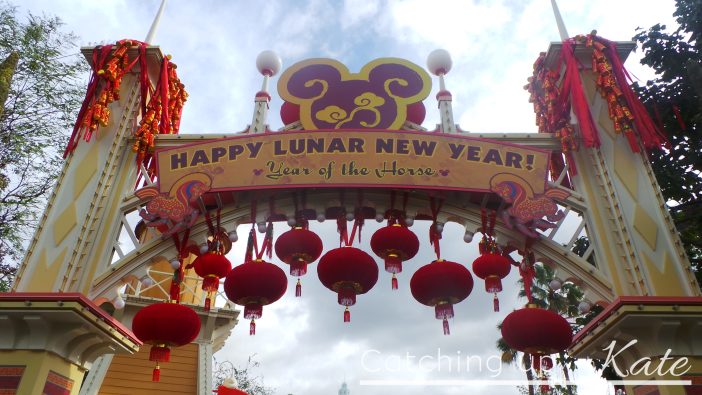 Head down to Paradise Gardens for a lovely procession with Mulan, Mushu the Dragon, beautiful dancers, and more!  Special celebrations like the Lunar New Year Celebration at Disney are great opportunities to meet rare characters.  I don't think we had ever met Mulan and we had certainly never met Mushu the dragon before this celebration!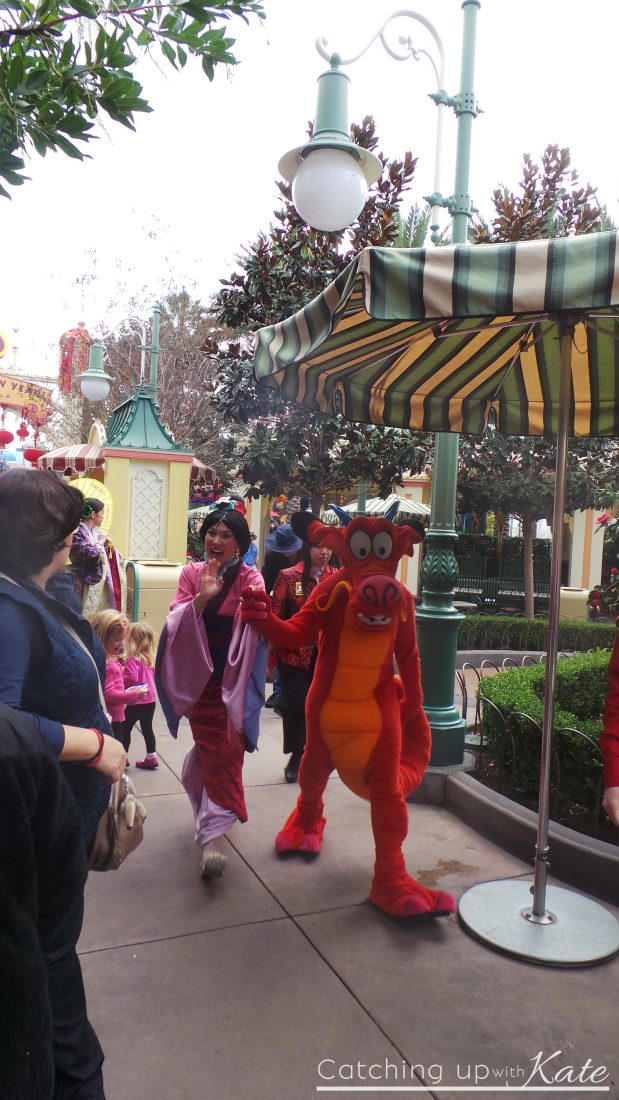 There are character meet & greets with the lovely Mulan and Mushu (not out very often so this was quite a treat!) as well as Mickey and Minnie dressed to celebrate the Lunar New Year!  Guests can take pictures, sign autographs, and of course get big hugs.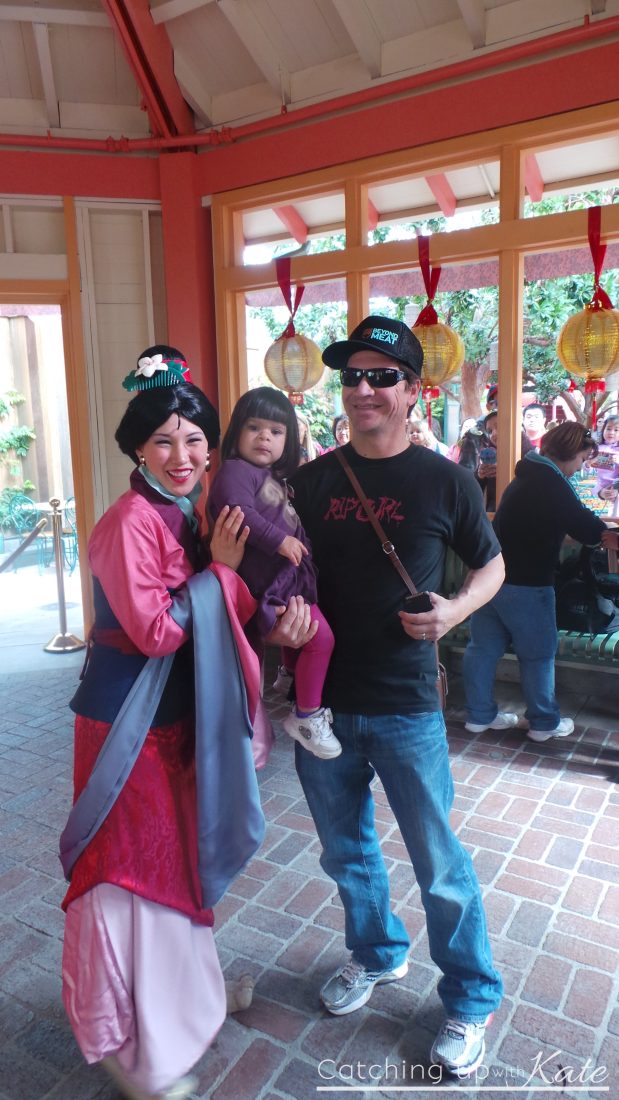 Little Miss C has not seen Mulan yet, but I am sure it will be one of her favorite movies soon enough.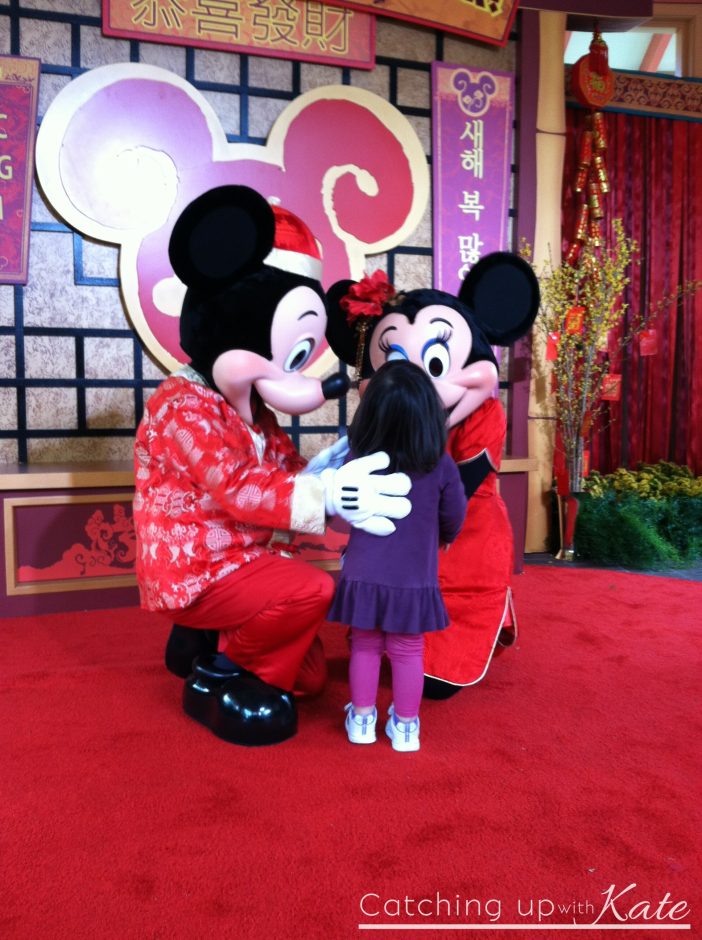 She told Mickey and Minnie they looked extra fancy and gave them each a big hug. It was a very special Lunar New Year Celebration at Disney indeed!
There will be special entertainment, merchandise, as well as food just for the occasion.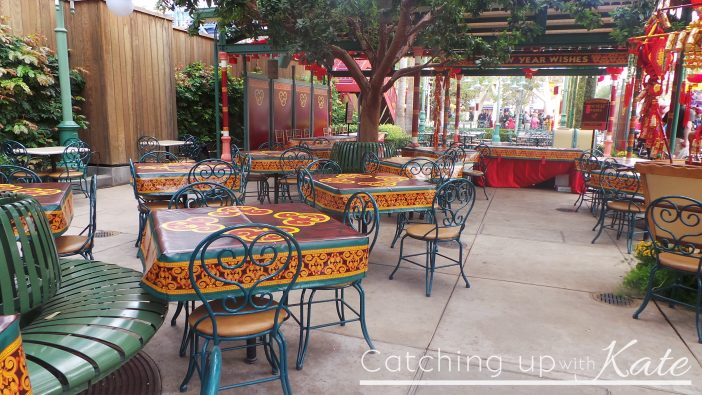 Happy Lunar New Year Everyone! Remember there are great deals for tickets and hotels on Get Away Today!