An interview with Mads Mikkelsen about his role as Kaecilius in Doctor Strange.
Disclosure: Our interview sessions were part of the Disney hosted #DoctorStrangeEvent press junket. While all expenses were paid, opinions are always 100% my own. This site uses affiliate links.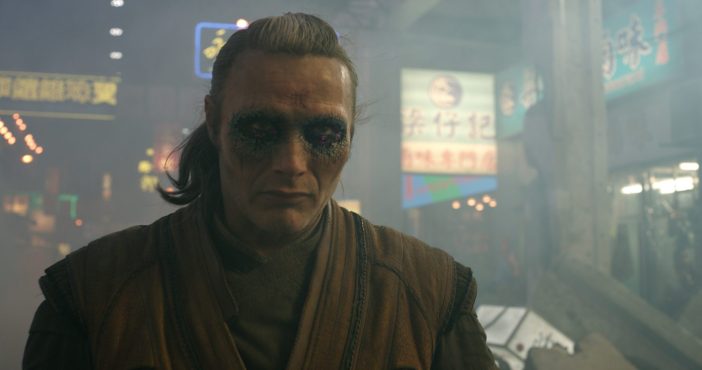 Mads Mikkelsen plays the villain Kaecilius in the new Marvel film Doctor Strange.  Doctor Strange opens in theaters nation wide this weekend on November 4th and it is sure to be a hit!  Mads sat down and spoke with our group during the Doctor Strange Event press junket.  Here are a few highlights from our Mads Mikkelsen interview.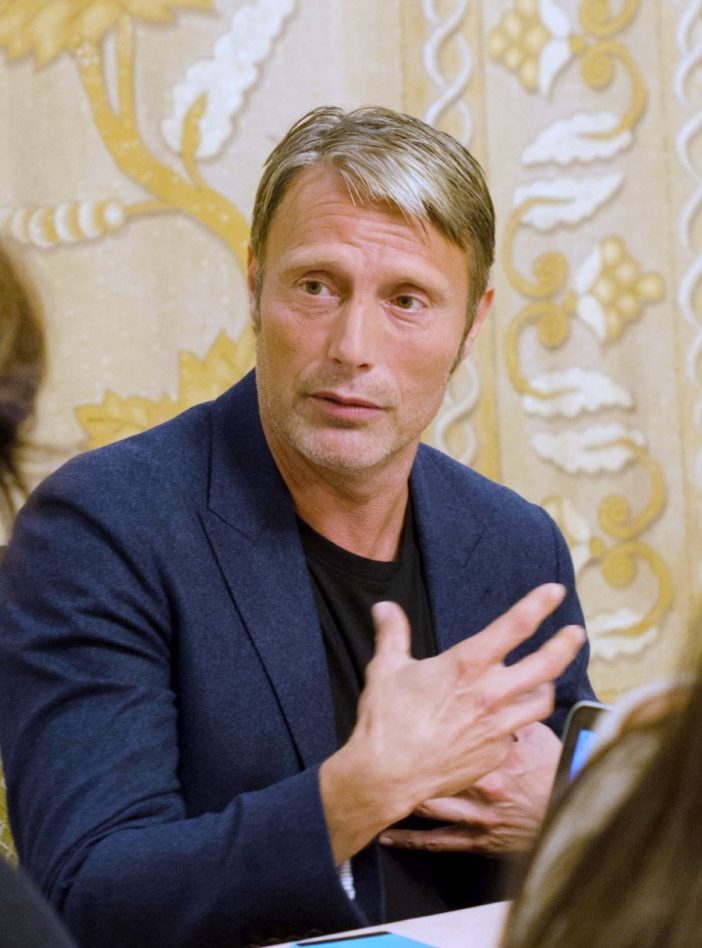 Interview images by As Mom Sees It
When asked "Why did you wanna take on this role?" he didn't skip a beat. His answer showed his quick wit and also his love of the genre. "It's Marvel."
"He (director Scott Derrickson) was pitching on the phone the story, and then I remember Scott said, uh, "And then, it's a lot of, you know, a lot of Kung Fu stuff, flying, but don't worry, we got stunt guys for that." I was like, "Wow, hold on, what'd you say?" "We've got st-." "No, no, rewind back, Kung Fu, I'm on." So, it's like Marvel and flying Kung Fu, I was like, I think, I think that could be a yes. I've always wanted to be Bruce Lee when I was a kid."
Kaelcilius has very intricate and unique eye makeup in the film. We wondered what Mads thought when he first saw himself in full costume and makeup.
"It was fantastic. I mean, we went to do some of the tests and we were doing the makeup, and I insisted on having the costume on when we do the makeup, just to see how it looks together. They were spot on. We were sitting in there for hours trying out this makeup, and I was like, "Oh god, do I really wanna do this every day?" You know? But then it turned out so fantastic, I was like, "Yeah, that's it. Three hours every day, we'll do it. It, it, it's worth it, really."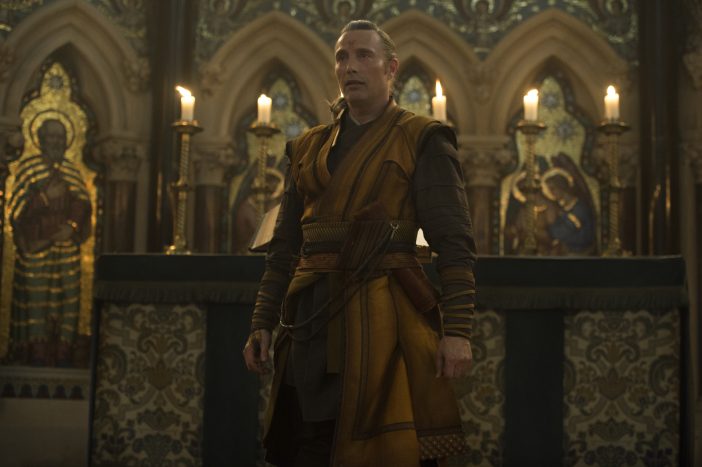 When he was asked "How does it feel to not only have your name cemented in Marvel universe, but also the Star Wars Universe?"  he jokingly answered "It seems appropriate." 
Everyone laughed but he went on to add, "No, it feels fantastic. I mean, as a Dane who started out acting 20 years ago back home, a late starter, I never imagined that I would work in America at all, a little less that I would work in a Marvel film. So it feels as if I'm a very fortunate person."
Someone asked "Is there anyone particularly who has influenced you in your villainous roles? "
Mads responded with a compliment to the talented Christopher Walken.
"Yeah. I mean, not to compare at all, because some of my favorite actors have been playing villains as well. Christopher Walken is  a hero of mine, and I think he has the ability to somehow make the villains likeable."
He shared that fight scenes were intense.  There are several fight scenes in Doctor Strange; as one might expect from a Marvel film.  Mads said they would spend upwards of three weeks on a fight scene and that filming would be eight or more hours a day! While not all scenes take that long to film, fight scenes are complicated and can take much longer than other types of scenes.
If you are a Marvel fan, and even if you are not – Doctor Strange is a must see!
Who hasn't seen the trailer yet? Make sure to check it out here….
Doctor Strange opens in theaters tomorrow and is rated PG-13.  Reserve your tickets now to see Doctor Strange at a theater near you with Fandango!
Thank you to Mads Mikkelsen for taking the time to speak with our group!