Mary Poppins 50th Anniversary
Disclosure: We received a copy of Mary Poppins for review purposes. My Amazon affiliate link is also included. All opinions are our own.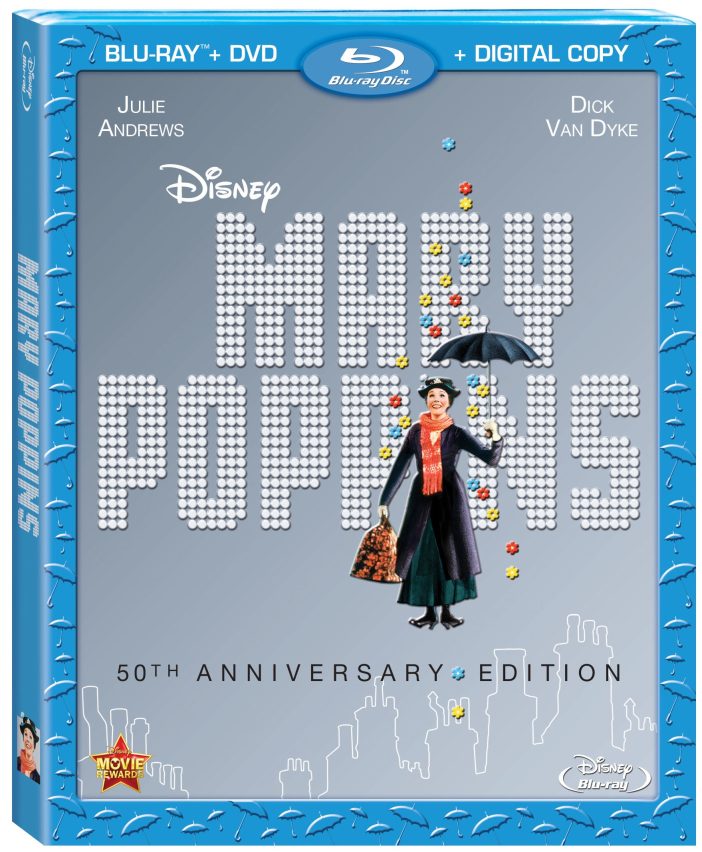 My husband and I are so excited about Saving Mr. Banks – and the whole family was thrilled that Walt Disney's  Mary Poppins 50th Anniversary  is being celebrated with a release from the Disney Vault! Disney's classic shines for the first time on Blu-ray and just in time for holiday gift giving!  We already had this movie, but I must admit, we were really excited to upgrade from our VHS tape we were still watching! Our big kids have seen Mary Poppins but we had so much fun introducing Little Miss C to  "A Spoonful of Sugar" and "Supercalifragilisticexpialidocious," for the first time.  We love this family friendly classic and I bet  Mary Poppins is a movie experience your family will enjoy again and again too. An all-new digital restoration adds even more magic – helping bring the award-winning songs and amazing picture to life like never before. Share the music; share the magic; share the joy of Mary Poppins: 50th Anniversary Edition (Blu-ray + DVD + Digital Copy)
!
Some of the new fun features…..

Mary-OKE's – New piece highlights popular music from the film, specifically "Spoon Full of Sugar," "Supercalifragilisticexpialidocious," Step In Time," "Chim Chim Cher-ee" and allows viewer to sing-along to animated words that display onscreen in unique ways.
Becoming Mr. Sherman (TBC by theatrical team): Join actor Jason Schwartzman as he sits down for a fun and musical-filled afternoon with Richard Sherman. In the new film, SAVING MR BANKS, Schwartzman portrays the Disney Legend… half of the famous composing team, the Sherman Brothers who wrote all the classic songs from MARY POPPINS, as well as many other favorites. Hear heartwarming, revealing stories about the making of this beloved musical, get more insight on working with Walt Disney, and get a unique sneak peek into SAVING MR BANKS, starring Tom Hanks, and Emma Thompson.
The clip below features a conversation between legendary composer Richard Sherman and actor Jason Schwartzman (who plays Richard Sherman in Saving Mr. Banks) about writing songs for Mary Poppins – this is a little sneak peek at some of the bonus features……..
Our oldest is already turning out to be quite a bit like her mommy & daddy – she enjoys the bonus features and background info nearly as much as the feature film.  We truly enjoyed these fun bonus features!
If you are looking for a fun family film to wrap up as a gift – Mary Poppins 50th anniversary edition is practically perfect in every way!  If you would like to purchase from Amazon you can see the link below (at the time of this article it is on sale!)….