Mary Poppins Returns Coloring Sheets
Disclosure: This site uses affiliate links.
Mary Poppins Returns is the hit sequel to one of the world's most magical movies.  The magical nanny, Mary Poppins has been a favorite since the original Mary Poppins movie hit theaters over 50 years ago!  Now there is a new adventure We love how Disney Studios always puts out an awesome family friendly movie just in time for the holidays. Disney is kind enough to send us high resolution coloring sheets and activity sheets associated with new kid's movies. I am thrilled to share the new Mary Poppins Returns printable coloring and activity sheets. These official Disney coloring sheets are approved for you to print out and use at home and school! Enjoy printing and coloring as many as you like right form your home computer!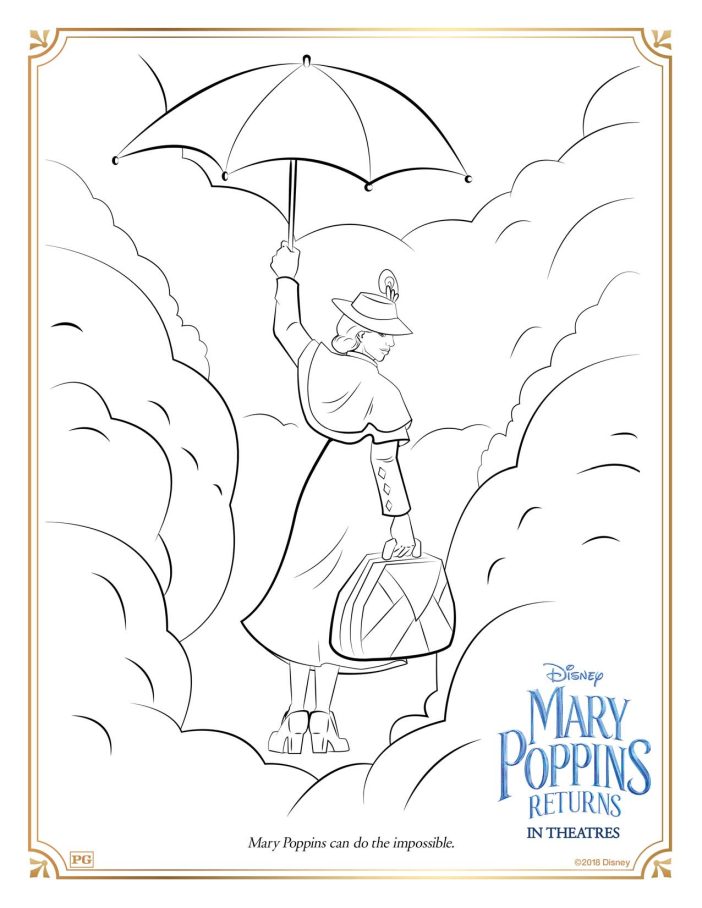 Oh my gosh! This Mary Poppins Returns Lampshade Silhouette – ARE YOU KIDDING ME?!  I am printing out one for every lamp in our house. Look at her cute little umbrella and Mary Poppins bag that you cut out – so cute!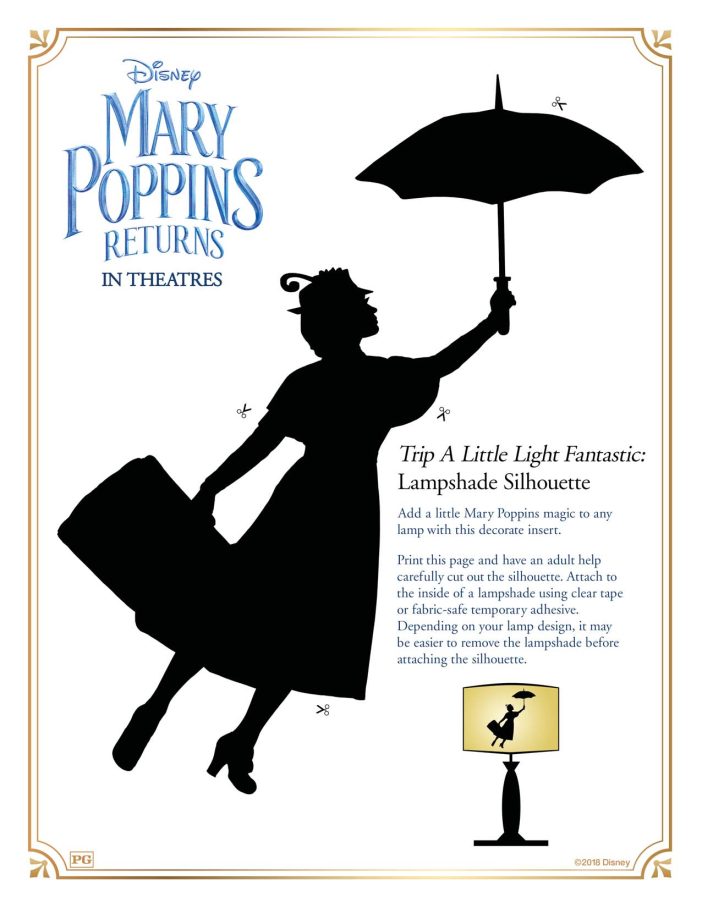 My favorite scene is a combination of hand drawn animation and live action that is so charming I cried a little bit.  Now we can color the same cute and colorful scene at home!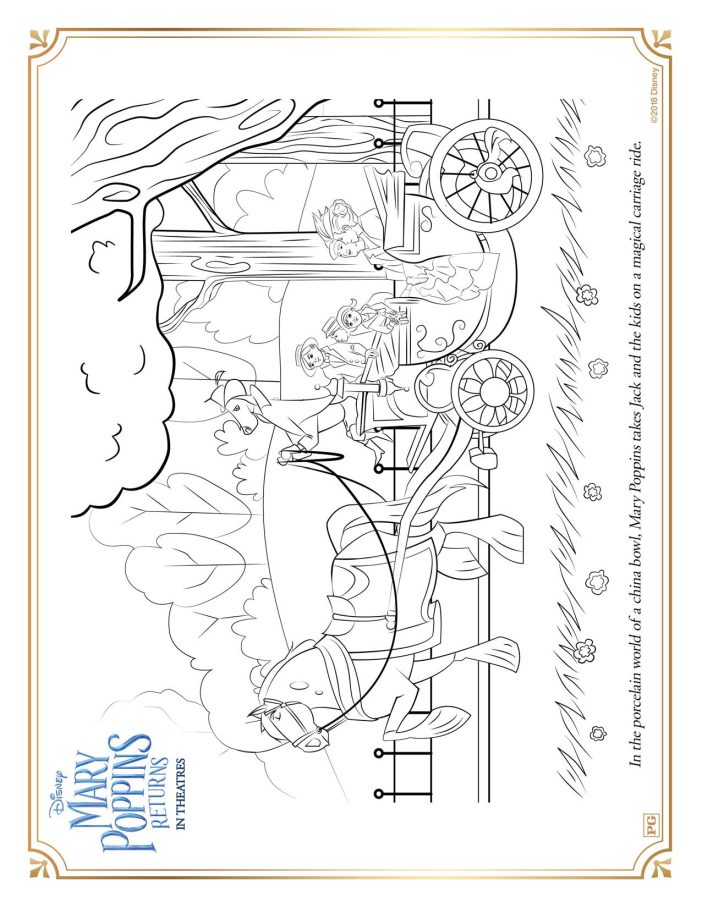 So many adorable coloring sheets below. There is also a DIY Mary Poppins Kite, Mary Poppins Returns Bookmarks, and even a fun maze.  These are perfect for the upcoming holiday break.  We can't wait to see Mary Poppins in theaters soon, but first we are going to print these out and color with our friends. Click and print as many as you wish…..
In Disney's "Mary Poppins Returns," an all new sequel with a fresh sensibility that celebrates the spirit of the original, Mary Poppins is back to help the next generation of the Banks family find the joy and wonder missing in their lives. Emily Blunt ("The Girl on the Train," "Into the Woods") stars as the practically-perfect nanny with unique magical skills who can turn any task into an unforgettable, fantastic adventure and Lin-Manuel Miranda ("Hamilton," "Moana") plays her friend Jack, an optimistic street lamplighter who helps bring light—and life—to the streets of London. "Mary Poppins Returns" is directed by Rob Marshall ("Into the Woods," "Chicago"). The screenplay is by David Magee ("Life of Pi") and the screen story is by Magee & Marshall & John DeLuca ("Into the Woods") based upon the "Mary Poppins" stories by PL Travers. The producers are DeLuca, Marshall and Marc Platt ("La La Land") with Callum McDougall serving as executive producer and the music is by Marc Shaiman ("Hairspray") with songs by Shaiman and Scott Wittman ("Hairspray"). The film also stars Ben Whishaw ("Spectre") as Michael Banks; Emily Mortimer ("Hugo") as Jane Banks; Julie Walters ("Harry Potter" films) as the Banks' housekeeper Ellen; with Colin Firth ("The King's Speech") as Fidelity Fiduciary Bank's William Weatherall Wilkins; and Meryl Streep ("Florence Foster Jenkins") as Mary's eccentric cousin, Topsy and introduces three new Banks' children played by Pixie Davies, Nathanael Saleh and newcomer Joel Dawson. Angela Lansbury appears as the Balloon Lady, a treasured character from the PL Travers books and Dick Van Dyke is Mr. Dawes Jr., the retired chairman of the bank now run by Firth's character.
Follow along on social :
Twitter:           https://twitter.com/disneystudios
Instagram:       https://instagram.com/marypoppinsreturns
The official Hashtag: #MaryPoppinsReturns