Mater's Junkyard Jamboree ~ Don't Miss it at Cars Land!
Cars Land in Disney California Adventure Park recently celebrated it's 1st birthday!  If you have not had the opportunity to check out Cars Land yet – I highly suggest it!  Whether you have a kiddo in your party that is gaga over Disney Cars or not, it is really so much fun.  My husband and I spent a bulk of our Disney Date at Cars Land – we didn't even have kiddies with us but it was our first stop!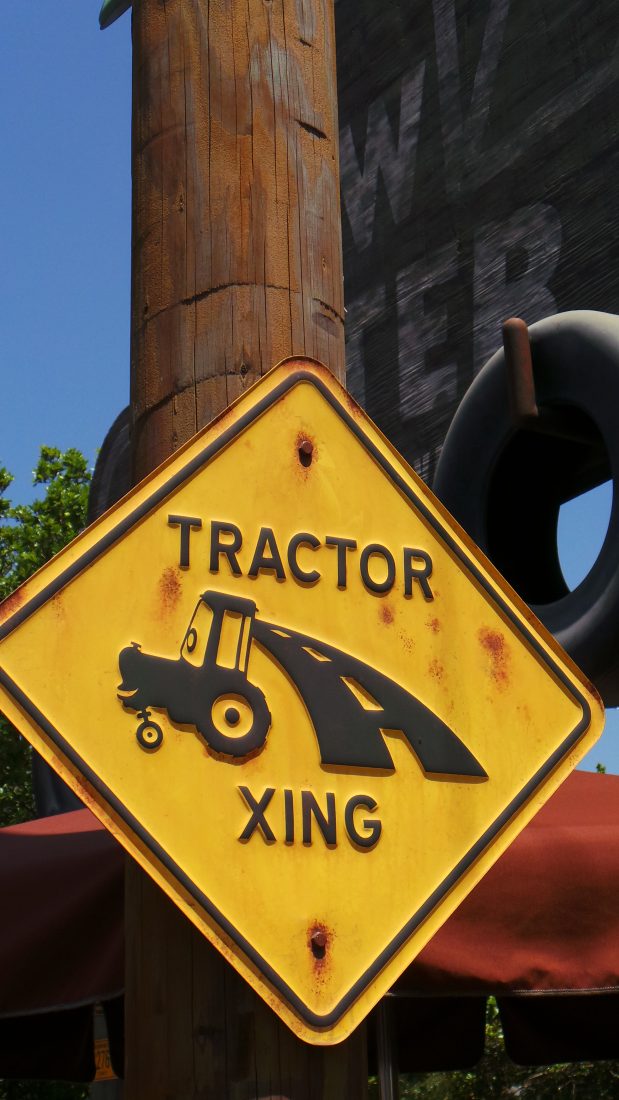 Many people race right to Radiator Springs (which is AWESOME!) but don't forget to check out Mater's Junkyard Jamboree.  This ride is SO fun for all ages – preschoolers to adults.  I am not ashamed to share Harry and I rode Mater's Junkyard Jamboree on our Disneyland Date – no kids at all and it was a lot of fun!  The music is hysterical and the ride really does whip you around quickly!  There are multiple tractors to ride so we found that the line went really fast!
Below is a little YouTube Video of us on the ride for your viewing pleasure……………….
Have you ridden Mater's Junkyard Jamboree?  Did you love it?  Leave your thoughts in the comments section!
Are you planning a trip to Disney California Adventure Park soon?  Make sure to follow on facebook and @DCAToday on twitter!
Until Next Time ~
Kate