May the 4th be with you – Color by number – Baby Yoda
Disclosure: This site uses affiliate links
May the FOURTH be with you! A fun play on the famous Star Wars line "May the FORCE be With You!" is a fun day to celebrate all things Star Wars. Star Wars day is a made up holiday, but a perfect one to celebrate with "Baby Yoda"Our holiday themed Baby Yoda coloring pages are some of our most popular printables. We are now adding simple 'color by number' baby Yoda coloring pages for holidays! Enjoy a simple addition lesson to celebrate "May the 4th!".
Grab your crayons and your thinking caps! Click and instantly print a two page printable activity sheet. Give your students a fun coloring page featuring little baby Yoda. Teachers can print out one color key to reference. This is a fun activity for kids to celebrate May 4th. May 4th is a fun, non-religious holiday that is great for public schools. We have many other holiday printables featuring Baby Yoda to click and print also. Don't miss them!
Printables are currently free! We ask that teachers will share the link to our site with other teachers and schools. While we do have ads on our site, you are not required to pay them any attention. We hope that these fun and free printable resources will encourage enough traffic so we can keep most of our educational resources free for teachers and home schooling families. We do hope you share with friends and teachers who also might enjoy coloring little Baby Yoda!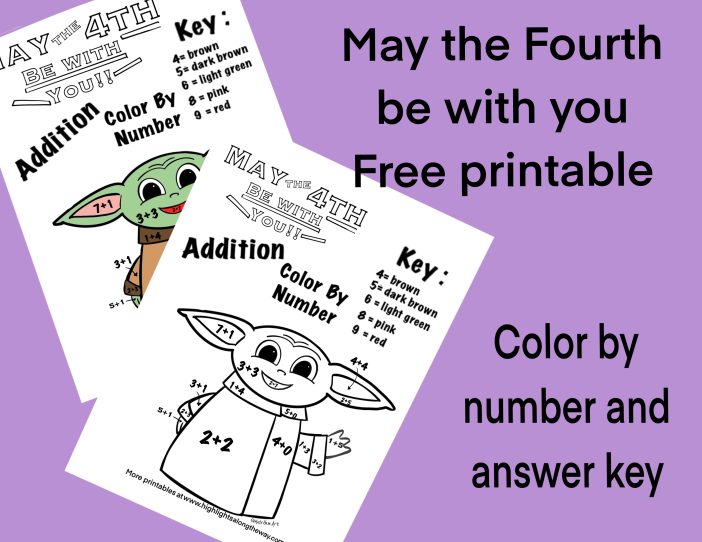 May the 4th – Printable Addition Color by Number – Color Key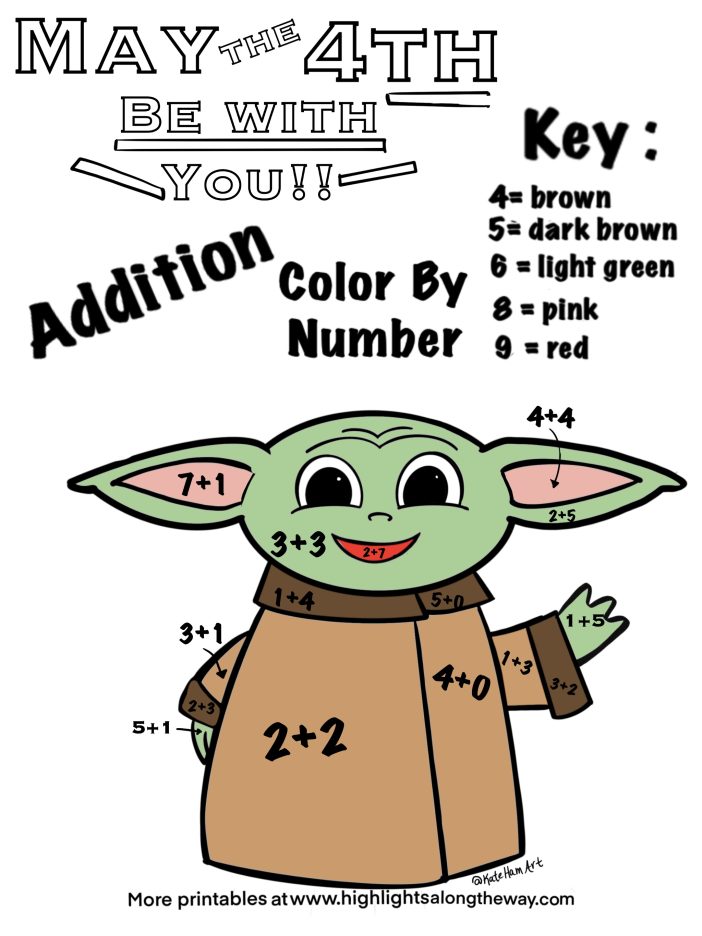 FREE Star Wars Day "Color By Number" printable