Mediocre Painted Pumpkins : A step by step tutorial
I'm not gonna lie.  I have literally never carved a pumpkin and if I can live a long life without that experience that would be great. My husband never carved a pumpkin until our big kids were about 3 years old.  He carves the pumpkins in whatever theme they ask for, but he does it because of the love of the kiddies, not because he loves carving pumpkins.  I know there are people that are all *Gasp!* "How can you NOT love carving pumpkins?!" (that is for you Carissa.), but we just don't – sorry.  I love all things Fall, except carving pumpkins.  We found that letting the kids make Mediocre Painted Pumpkins is equally as exciting for them.
So anyway, we took a little trip down to a local pumpkin patch……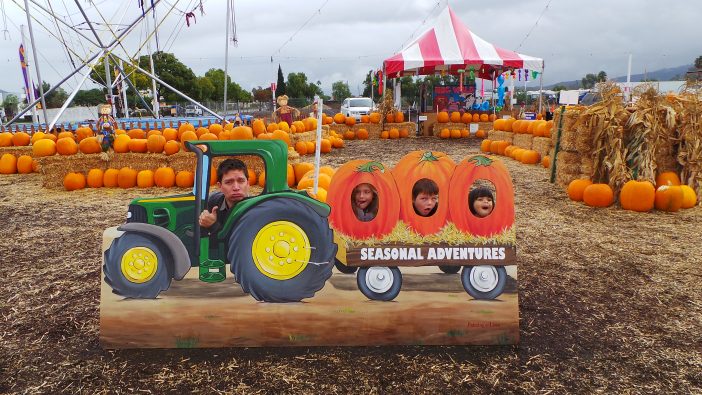 The hubs would have carved the kids pumpkins as Hello Kitty, Rapunzel, and Thor – or whatever they were into this year again, but I decided to give him a little gift.  No, I didn't take over carving duties, I took a tip from Pinterest and got the kids all excited about painting their pumpkins.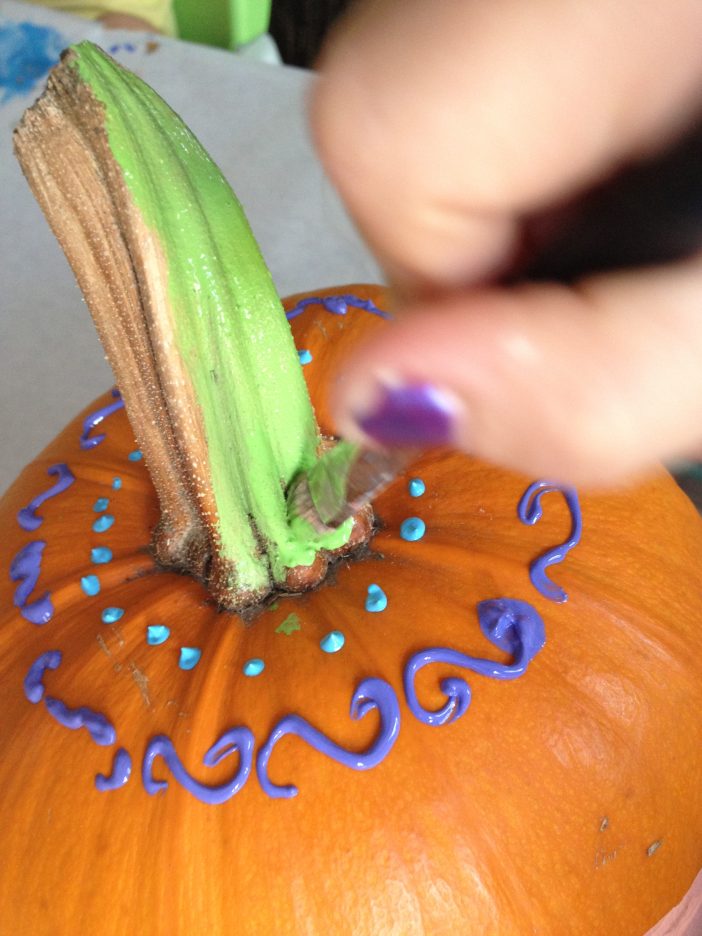 We are in the process of moving and we are even more pressed for time than normal, but we don't want to rob the kids of the whole pumpkin experience.  Painting was frankly WAY easier, but also so much more fun for them!
Harry was able to go back to the new house and finish up the new floors instead of spending the afternoon carving a pumpkin.
I was able to continue packing because the kids all had a super fun activity that I could just oversee.
The kids got to decorate their OWN pumpkin – normally the boy will scoop out seeds, the girls won't, and EVERYTHING else is Daddy's job – they watch and complain that he takes too long.
It gave me the opportunity to work on my 'be cool even if it is messy' attitude.  I used to be way better at this when it was just the two, but something happened when we added a 3rd AND she was medically fragile – over the last couple years I have become a little more uptight and I am working on that.
We used up some of the craft paint – so now we don't have to move it – bonus!
So anyway – here is the lazy / extra busy mom's step by step Pumpkin Decor Tutorial……….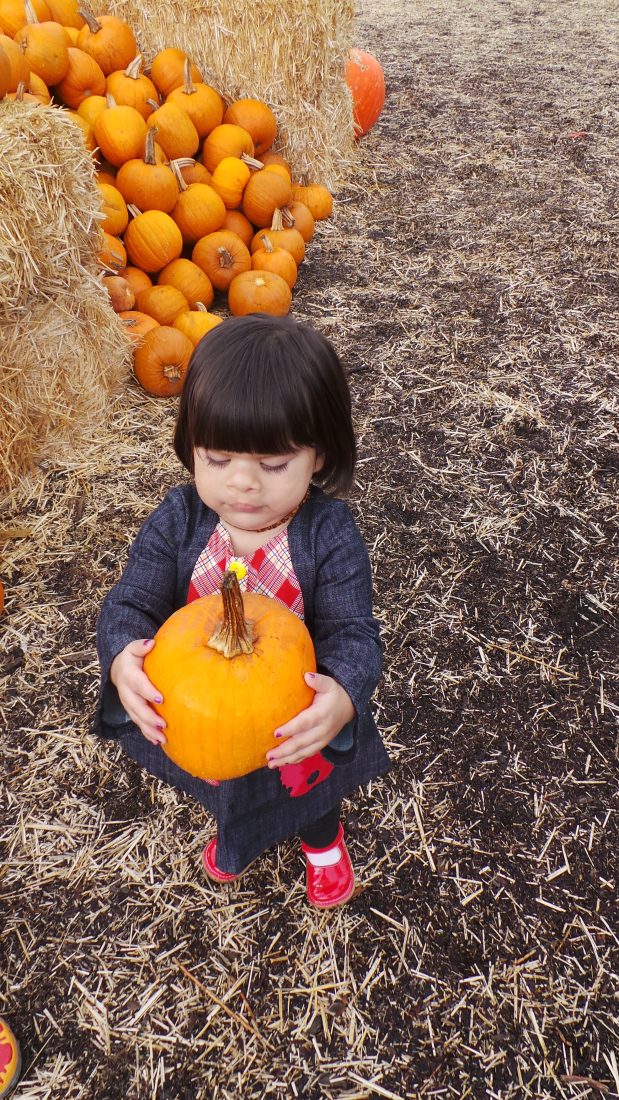 1) Get a pumpkin – this can be from a pumpkin patch (preferred by most children) or the grocery store (usually the most budget friendly)
2) Get craft paint  (just cheap water based craft paint)
3) Put down newsprint, set out paper towels, water, paper plates for paint – and let the kids go nuts.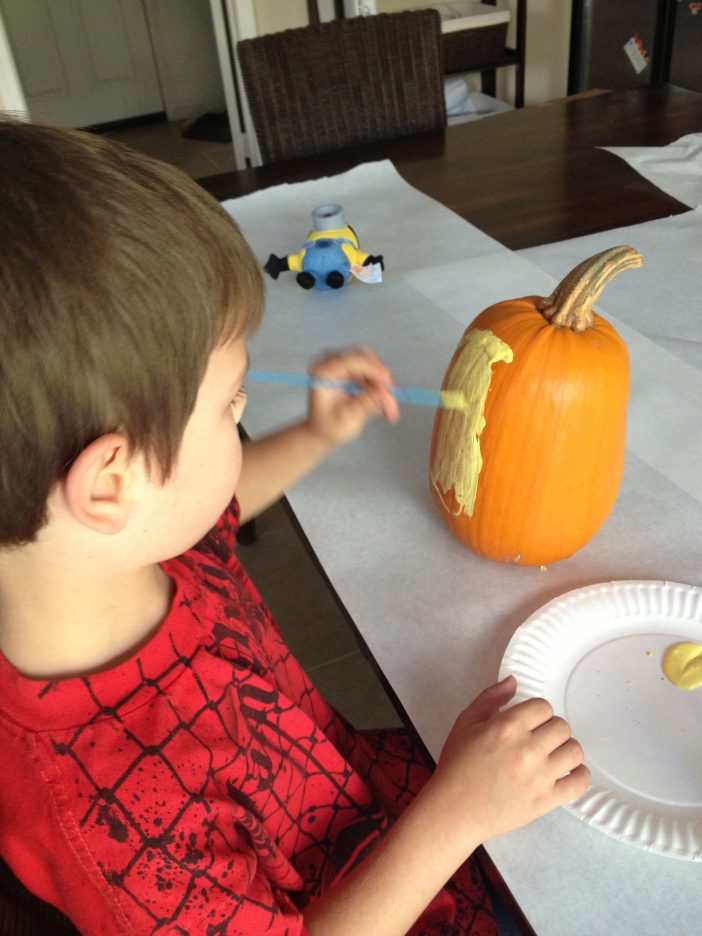 * Really little bitties like C need to be watched closely – otherwise the paint may end up in their mouth, but other than that – let the kids do it all by themselves – our kids had SO much fun!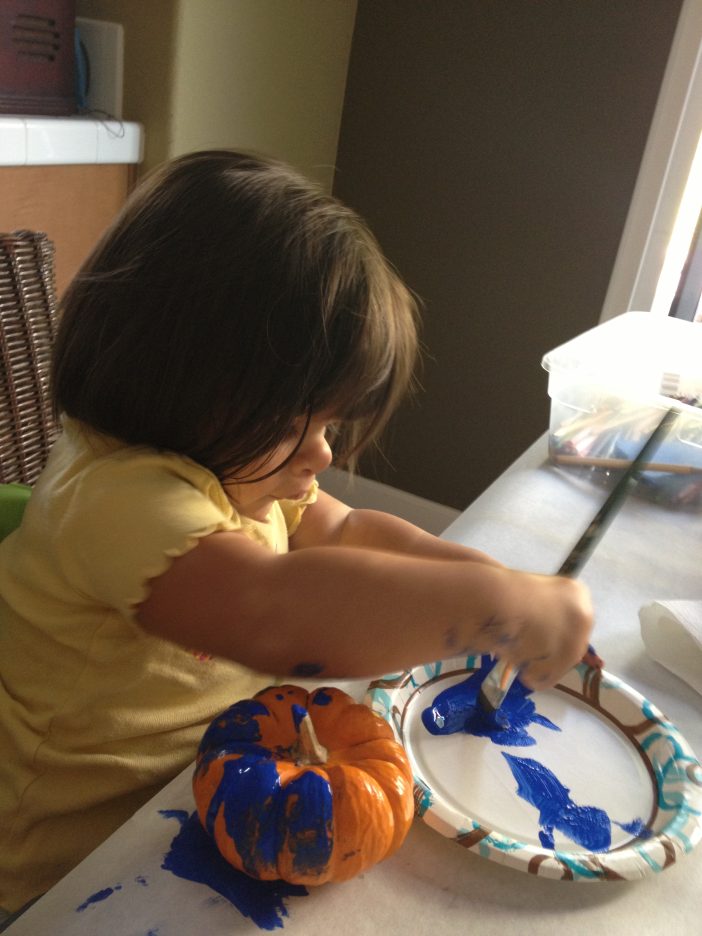 We ended up with a Minion, Ariel, and something that reminds me of Jackson Pollock.  They had so much fun, they are super proud, and no pumpkins were harmed in the making of this craft.  Fun times!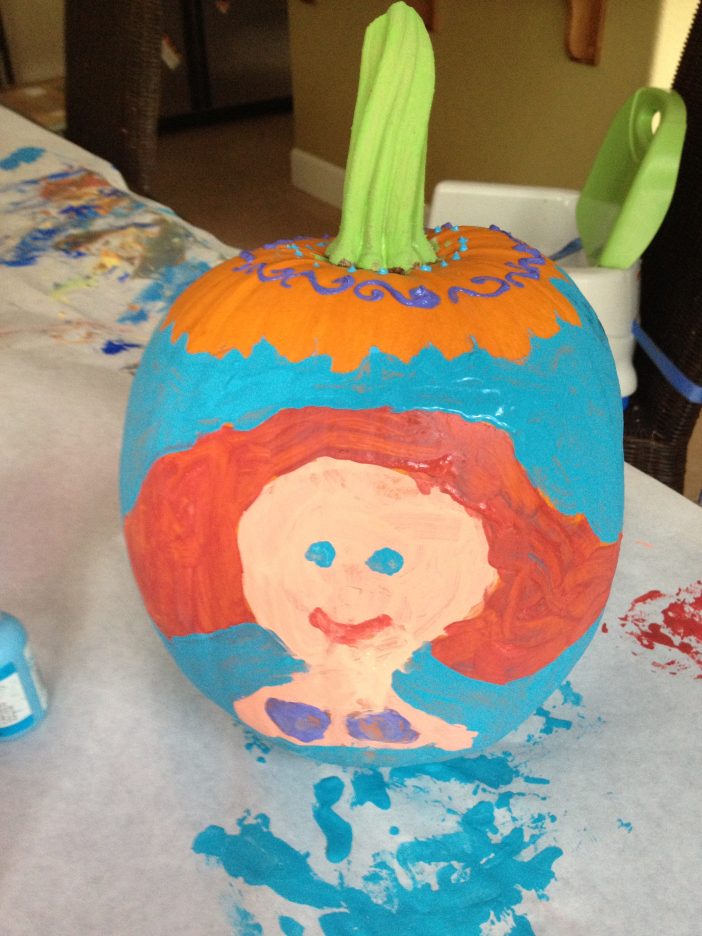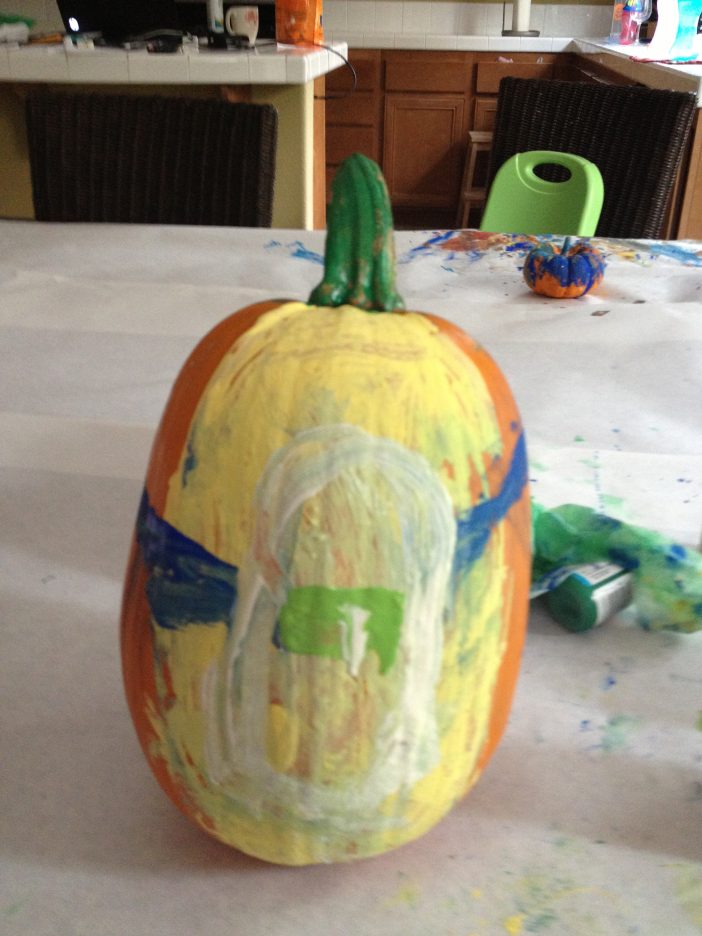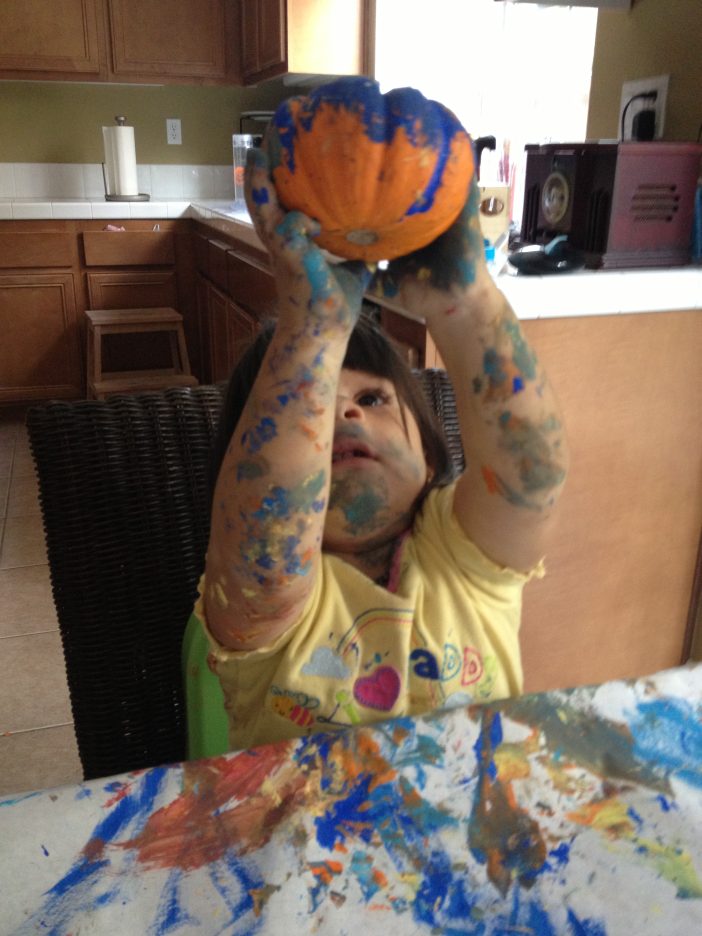 I didn't say it was fancy, or pinnable…. but it was easy and a lot of fun!  Happy Halloween Y'all!