Michelangelo Coloring Page
Click and download instant print coloring pages for Art History Studies. World famous painter and sculptor, Michelangelo is a perfect study for kids learning about the Renaissance. Make sure to check out our other Art History Coloring pages. Bookmark this page as our library of free printable activity sheets will continue to grow.
Michelangelo – Sistine Chapel Coloring Page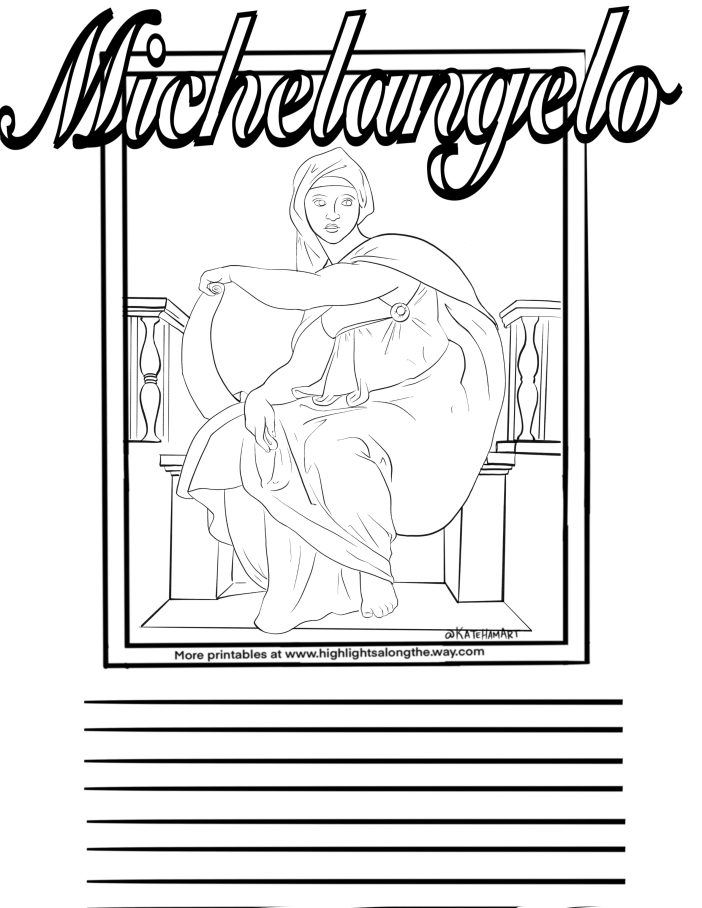 Michelangelo – David Statue Coloring Page (G Rated)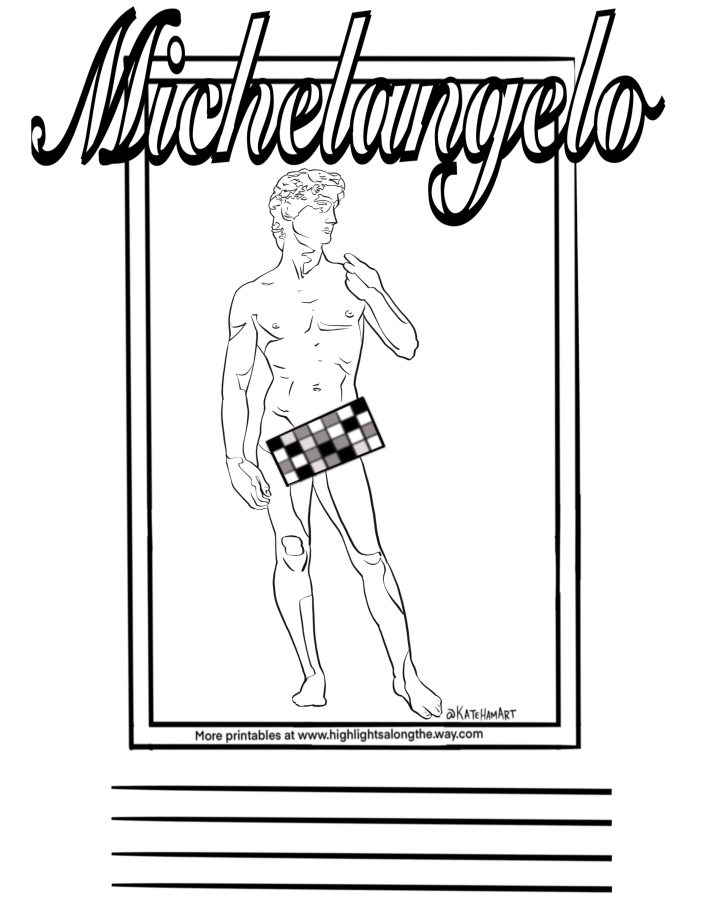 Who is allowed to use these coloring pages?
Coloring Pages are for personal use. We love when teachers use our free coloring sheets and activity pages for lessons about art history. We hope home educators also feel free to click and print to supplement their teaching time. Kids love to grab their crayons and pencils and color along while a teacher reads a lesson.
Who was Michelangelo?
Michelangelo di Lodovico Buonarroti Simoni, known as Michelangelo, was an Italian sculptor, painter, architect, and poet of the High Renaissance. Born in the Republic of Florence, his work was inspired by models from classical antiquity and had a lasting influence on Western art.