Mickey's Halloween Party Disneyland Park!
I was not compensated in any way for this post. Last year our family was lucky enough to attend Mickey's Halloween Party as part of a media event, I was in no way obligated to blog about it here - but I wanted to share how much fun we had with our readers here!
I cannot believe we are already talking Halloween but I noticed that tickets to Mickey'sHalloween Party are on sale.  Mickey's Halloween Party at Disneyland Park often sells out so make sure to check it out early!  Our family LOVE Disneyland during the holiday season, and more specifically Halloween time, but we had never been to Mickey's Halloween Party until last year – it was seriously one of the most memorable trips to Disneyland we have ever taken as a family!  It's kinda my favorite so of course I wanted to share!
Disneyland really knows how to throw a Halloween Party!  We saw so many characters dressed up for Halloween (see Winnie the Pooh below dressed as a Bumble Bee)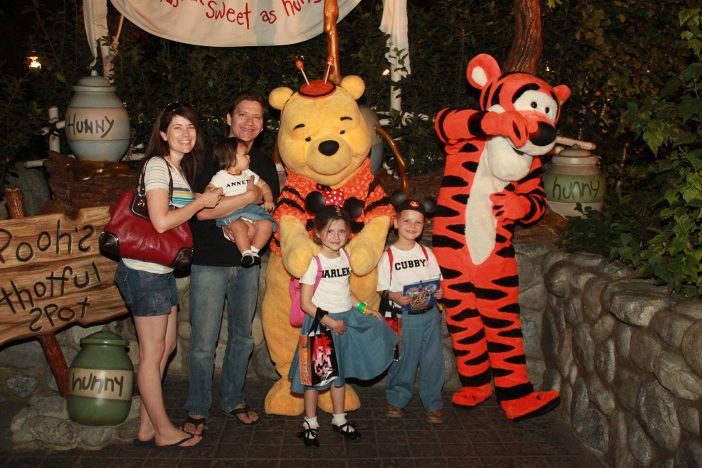 We also met a few Disney Villains we had never met before!  Many of these Disney 'bad guys' only come out for Halloweentime!  I was proud of my oldest two who stood with Cruella De Vil for a photo!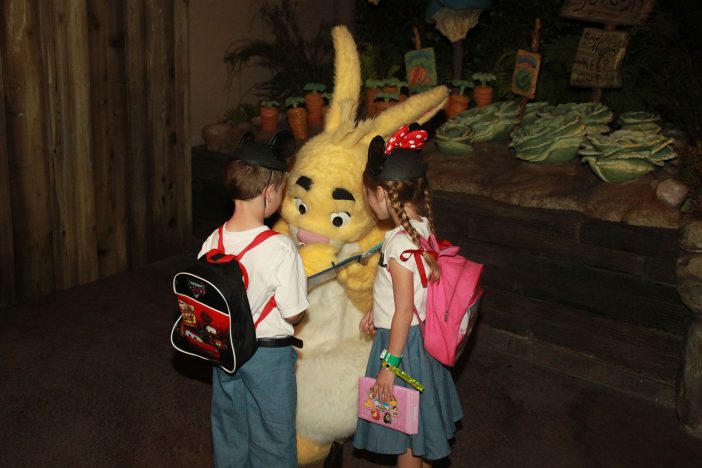 One of the things I loved most about this event is that costumes are encouraged and guests get SO creative!  It is amazing to see all the Disney fans dressed up – it really is the ultimate trick or treat event!  We decided to go fairly last minute but we of course needed to have some cute costumes!  Luckily we were able to make some really adorable homemade Mouseketeer costumes!  These were super cute and not difficult to make at all!
Check out how we made our costumes….