A mother's review of the new animated film Moana
Disclosure: #MoanaEvent was hosted by Disney. Opinions are my own. This site uses affiliate links.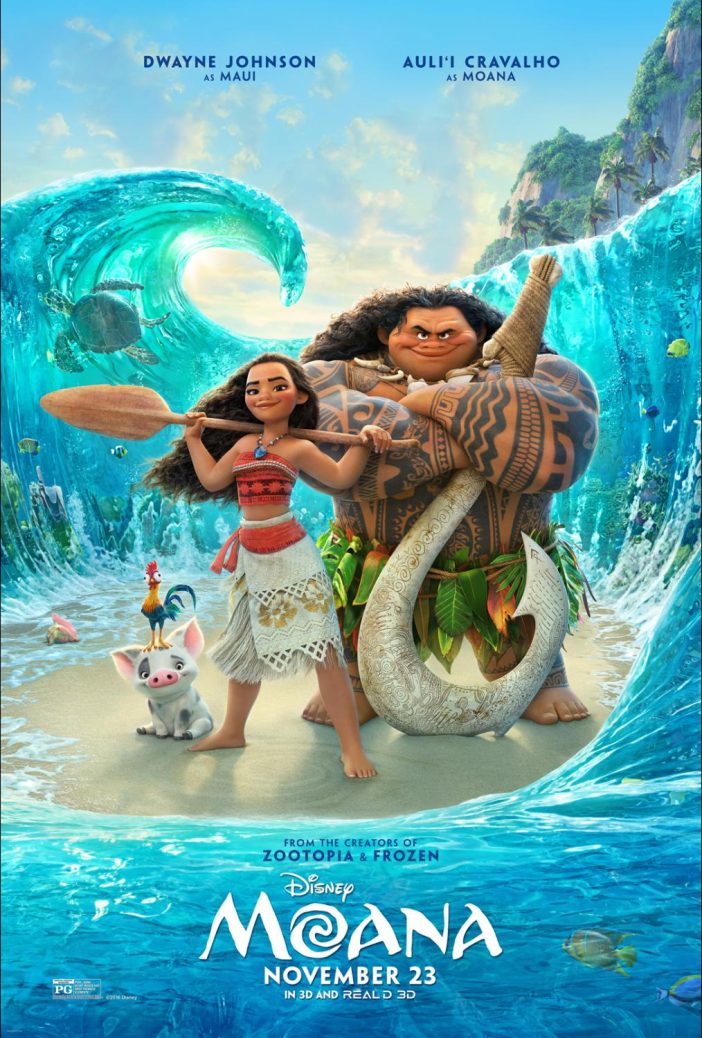 Moana is about to set sail right into audiences hearts! Moana is full of firsts for a Disney animated film.  Moana is the first animated film based on a Polynesian folktale.  Disney tells a story that so many can relate to, but also is respectful in celebrating the culture it is representing. Like many films before it, Moana is the story of a headstrong heroine who loves her family but yearns for more. The art, music, and story is sure to have so many movie goers inspired and encouraged this holiday season.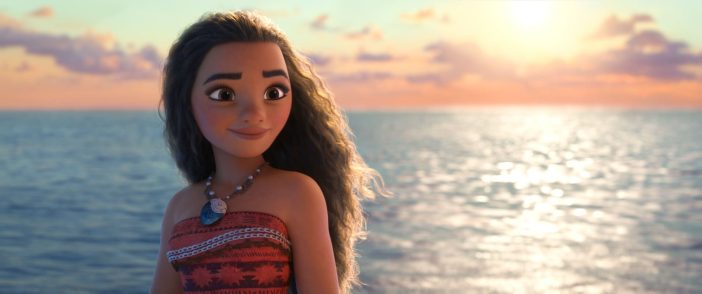 Moana is the story of a girl who is the daughter of the chief.  She lives on a Polynesian island where she is happy, but she wonders what is beyond the reef. She finds through a series of events that her people were once voyagers but stopped long before her time.  Without giving spoilers, Moana is drawn to the art of voyaging like her ancestors.  She is not only the first Polynesian princess, but she is also the first princess without a prince.  Moana convinces Maui; a demi god to journey with her to ultimately save her people.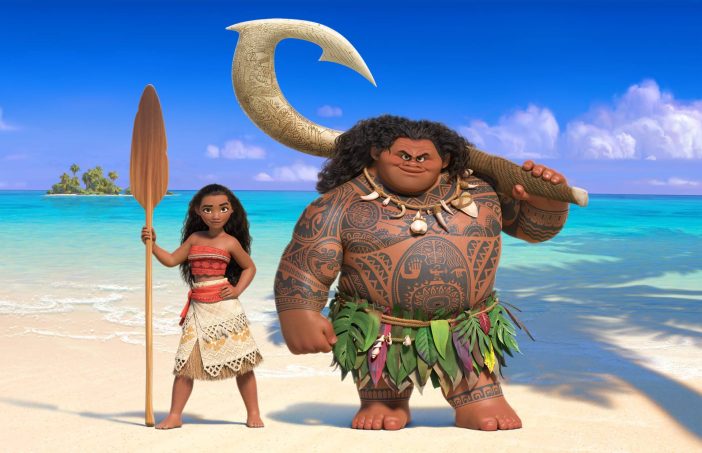 The art and music are as important as the story telling for an animated film.  Moana is a 3D animated film that uses technology that has never been used before.  Moana also includes a throw back to the traditional hand drawn animation that made Disney famous.  Disney never seems to disappoint with animation, they are always on the cutting edge and Moana is an excellent example of that.  The music is absolute perfection.  Fans of Hamilton on Broadway will see Lin-Manuel Miranda's finger prints all over the music.  Dwayne "The Rock" Johnson sings and raps you guys…  that alone is worth the ticket.  Opetaia Foa'i, a Polynesian musician worked with Miranda to create authentic and fresh music which exceeded my expectations for a Disney musical.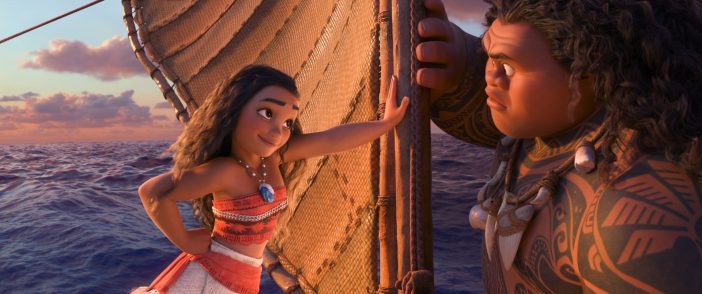 Parents always want to know how scary a movie is. The is rated PG and I think that is a fair rating. While there are some scary moments, they are exciting and not at all graphic.  Bad guys include a tribe of coconuts that are a bit more fierce than they sound, a determined lava monster, and an eccentric oversized crab.  In each case Moana and Maui were in danger, but nobody is hurt.  As one might imagine in a movie that takes place on the water, there are a few scary water scenes which really just lead into great conversations about water safety with kids later. There is one death off camera, it is heart breaking but necessary to the story.  Moana is not without emotion and peril, but that is a big part of what makes this film as deep as it is.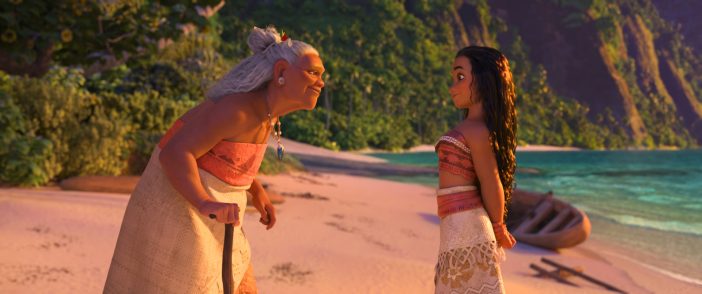 Moana is a beautiful movie with a message for everyone!
Make sure to get to the theaters early to see Inner Workings!  One of my favorite bonuses of seeing a Disney film in the theater is the short that plays before.  Inner Workings is fun and insightful.  The main character Paul is someone anyone can relate to. He works a little too hard, worries a little too much, and lets a bit too much of life pass him by. The story tags along for the day looking inside at how he feels. It is clever and sweet and will make you want to enjoy life a little more!
If you would like a sneak peek at Moana, you can check out the official trailer for Moana below…..
Moana opens just in time for Thanksgiving on November 23rd and is sure to be packed!  Buy your Moana Movie tickets ahead with Fandango to skip the lines.