Money Saving tips – LEGOLAND
Disclosure: This post was written by Get Away Today. This site uses affiliate links. We enjoy a small commission and you get a special discount using our code.
LEGOLAND is one of Southern California's best theme-parks for young families. Not only is LEGOLAND home to incredible LEGO sculptures, but it's also filled with multiple attractions, shows and even a Water Park. There truly is something for everyone at the LEGOLAND California Resort.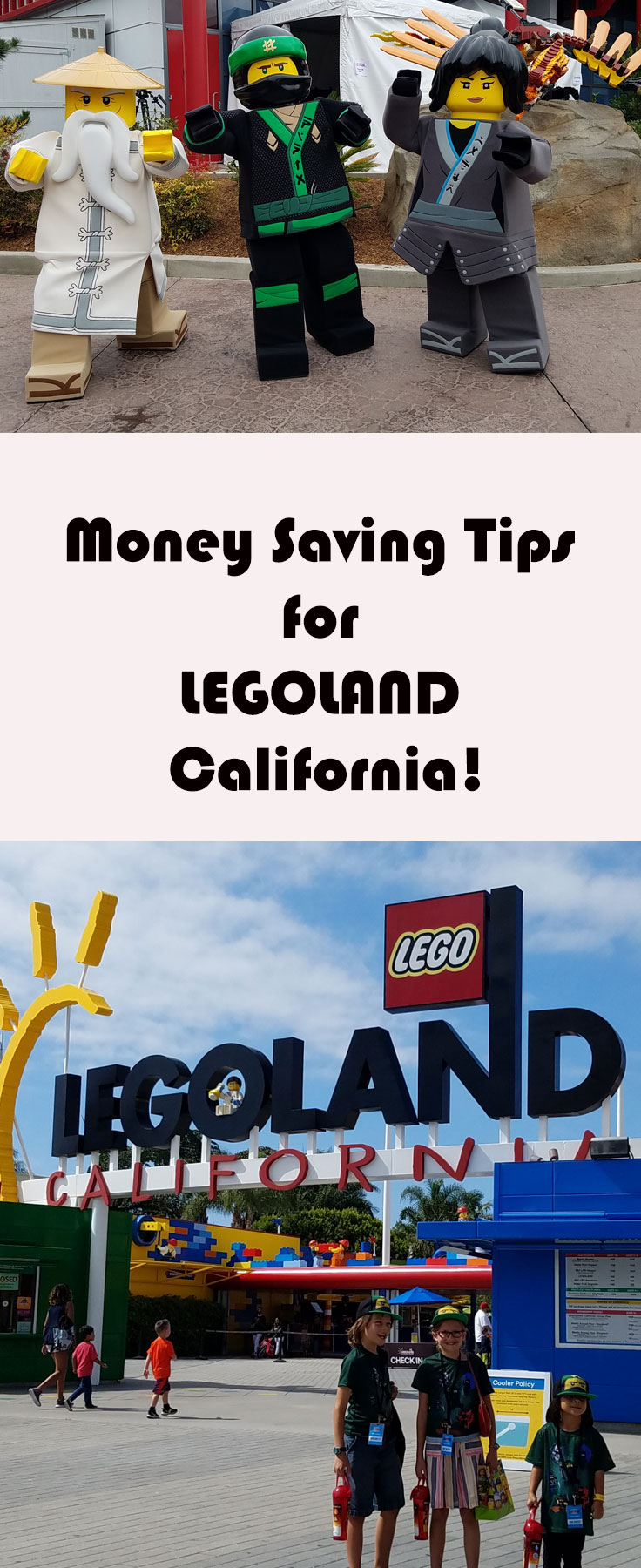 Get Away Today is here today to show you how you can save on your next trip to LEGOLAND.
When to go? Timing is everything! This is a common question among anyone looking to take a vacation to LEGOLAND. The answer varies depending on what you plan to do- do you plan on heading to San Diego or Disneyland as well? Do you plan on staying in Carlsbad your whole trip? Either way, taking your vacation during off season dates will be the most affordable. San Diego offers Kids Free in October and LEGOLAND is included in this! That makes traveling to LEGOLAND even more affordable.
Buy LEGO sets or merchandise before you go: As soon as you enter the park, your kids will want to buy LEGO sets. I don't blame them! LEGOLAND has so many cool creations, your children are bound to be inspired to create something of their own. However, LEGO's at LEGOLAND are more expensive than they are at Target, Walmart or Amazon. Because of this, I would recommend buying them beforehand and bringing them with you on your vacation. This way, your kids will have LEGO's waiting for them at the hotel room and you won't have to spend a fortune.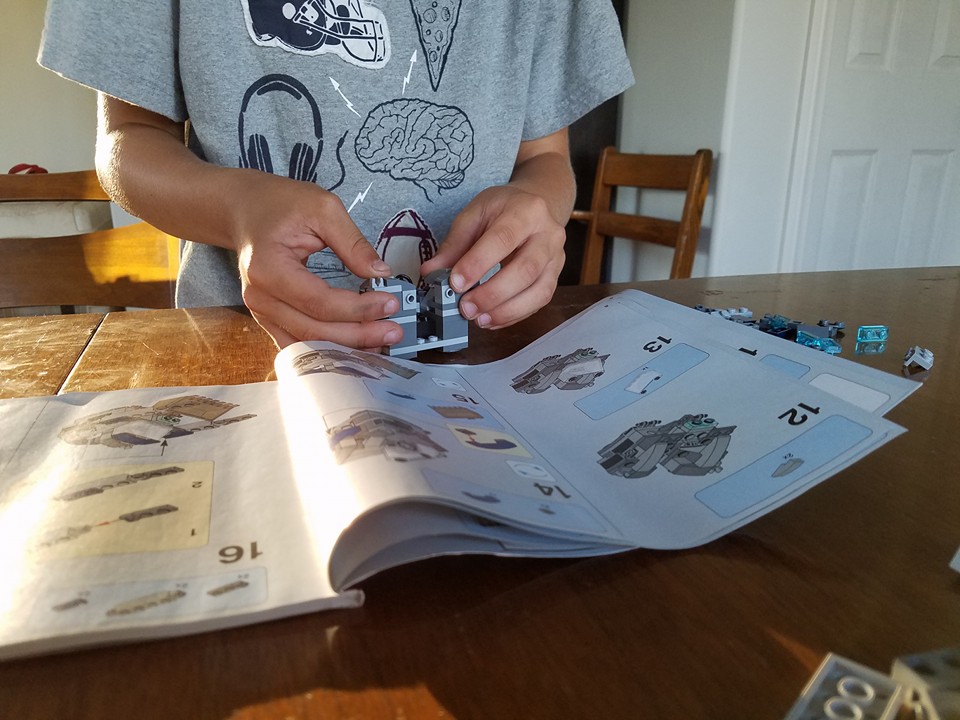 Skip the VIP Parking. LEGOLAND charges different prices for parking depending on the type of parking you choose. They offer premier parking for $30 or general parking for $20. LEGOLAND isn't a huge park, so I would recommend parking in the general parking. It will be worth the extra walk and saving the extra money.
Bring your own stroller. With young children you are likely going to want a stroller. While LEGOLAND is not as big as many other theme parks, it is still a lot of walking and little feet are bound to get tired. I highly recommend bringing your own. Most airlines will allow you to gate check the stroller for free, and it also saves you money at the park by not having to rent one. Right now, they charge $14 for single and infant strollers and $17 for a double.
Watch for hotel specials: LEGOLAND is located in Carlsbad. Because this beautiful beach town doesn't have the hustle and bustle like other California cities, hotels can be limited. However, Get Away Today has partnered with several family-friendly hotels in the area, to ensure that you get the best deal for your vacation. One of my favorite properties in Carlsbad is the Homewood Suites Carlsbad. Not only does this hotel offer spacious suites, but it also includes amenities like a fully-equipped kitchen, a free breakfast buffet and free parking. Plus, this hotel sometimes offers free nights too.
Another incredible property in Carlsbad is the LEGOLAND Hotel. This hotel is probably the coolest hotel I've ever seen. Not only is this hotel heaven for kids, but it's also enjoyable for adults too. You'll be able to have a dance party in the elevator, go on a treasure hunt and hang out in your pirate, adventure or kingdom themed room. Although this hotel can be pricey, it also comes with some really great benefits. When you book the LEGOLAND Hotel through Get Away Today, you'll be able to get free breakfast and free parking included in your stay. Plus, they offer early entrance into LEGOLAND for guests who stay at the LEGOLAND Hotel. This hotel is well worth the cost for hardcore LEGO fans.
Highlights Along the Way was hosted at the LEGOLAND Hotel in 2017 for the LEGO Ninjago Movie Press Junket – check out this video. The LEGOLAND Hotel is a splurge for sure, but there is nothing like it.  As mentioned you get early admission to the Theme Park, but also free breakfast and free parking!  We also enjoyed the included in room coffee, hot cocoa, and juice pouches for the kids (all included!).  There are other fun bonuses like shows, character meet and greets, and even a scavenger hunt where kids win a small LEGO set.  All included!
Watch Sister J give a tour of a room in the LEGOLAND Hotel.

Purchase combo tickets: Instead of just getting a 1-Day ticket to LEGOLAND, you'll get a much better value for your money if you choose to get a combo ticket. Get Away Today offers various combo tickets like the LEGOLAND California/SEA LIFE Aquarium Hopper Ticket that gives you the 2nd day free. Plus, they also offer a LEGOLAND California Resort Hopper Ticket with the 2nd day free that includes the LEGOLAND Water Park. Not only do these tickets give you an extra day of fun, but they'll also give you the best deal.
Skip Additional Priced Activities: LEGOLAND offers activities within the park for an additional cost. Some of these are carnival games, mini golf, and a rock climbing wall. Since you can do these activities elsewhere, I would save the money and do some of the free activities like the Build & Test where you get to build a LEGO car and race against others, or Eglor's Build-A-Boat where you create a boat and race it down a water-filled maze! There are so many shows, rides, and free activities, we just honestly don't see the point in paying to play mini golf or a carnival game.  I know this is fun for some and it is common at most theme parks, but avoiding the additional priced activities will save money.
Free Souvenirs: Check out the LEGO Factory Tour! Not only is this free, but you are able to watch exactly how LEGO's are made. You can buy LEGO bricks at the end of the tour, or you can pick up a free LEGO magazine! If you are celebrating a special occasion like a birthday or a first visit, find a model citizen (employee)  and they will give you a free button!
Mini-Figure Trading : This is one of my kid's favorite things! Model citizens (employees) often have trade-able mini figures on their name tags or lanyards.  My kids love to bring a not so fancy mini figure and find a Model Citizen with an extra cool mini figure to trade.  This is my favorite souvenir option ever.  Kids don't actually bring any new stuff into the house, they are just exchanging.  Best of all it is FREE to trade!
Surveys: This is worth looking for as you walk in.  Surveys are not always available, but because LEGOLAND is constantly growing, they often survey their customers. When we last went to LEGOLAND, they offered surveys at the front gates. Each kiddo answered some questions for about 15 minutes about a new attraction coming to LEGOLAND.  At the end of the survey each of our kids got a free LEGO set. Be sure to look for these opportunities at the front gate, typically to the right hand side as you are walking up. You might be in luck!
Bring Snacks: An easy way to save money in LEGOLAND or any theme-park really, is to bring snacks and meals with you. LEGOLAND has delicious food options and is great with allergies, but it does have pretty steep prices for both adult and kid meals. However, bringing meals in with you is easier than you think. You can easily bring Peanut Butter & Jelly, Turkey, or Ham sandwiches with you into the park. Make sure to bring your own water bottles and some snacks for lines. Bringing at least one meal with you into the park each day will save you a significant amount of money in the long run. If you're tempted to spend money on a food item, make sure you get Granny's Apple Fries. These sweet treats are well worth the money!
As you can see, traveling to LEGOLAND on a budget can be easier than ever. You can even take advantage of Get Away Today's Layaway Plan. For just $125 down, you'll be able to book your dream LEGOLAND vacation. To book, visit getawaytoday.com or call 855-GET-AWAY to speak to a travel expert directly. Plus, get an additional $10 off your hotel and tickets package when you use promo code Highlights. Make sure to mention that Highlights Along the Way sent you!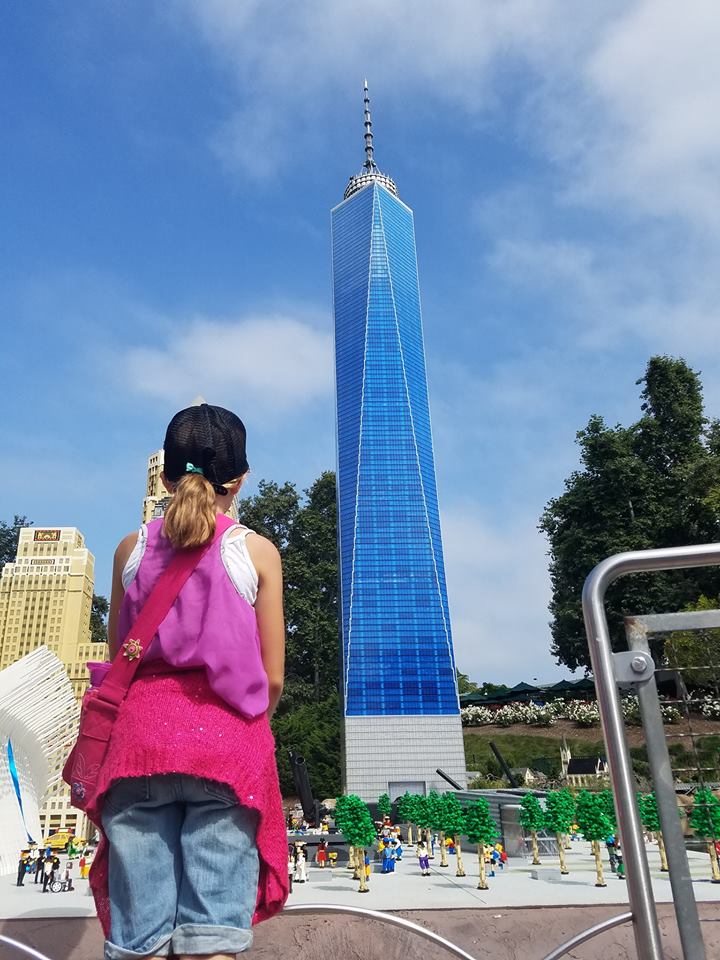 Thank you to Get Away Today for sharing some great tips to help us stretch a budget on a family trip to LEGOLAND.