Monster Trucks Free Printables
Monster Trucks are a classic favorite for many little boys and girls. Feel free to print out these high resolution Monster Trucks printable coloring sheets from your home computer.  Brought to you by the somewhat forgettable cartoon named "Monster Trucks", these printables are fun even if you missed the movie.  Feel free to print out these activity sheets for a fun and free activity for your little truck fan!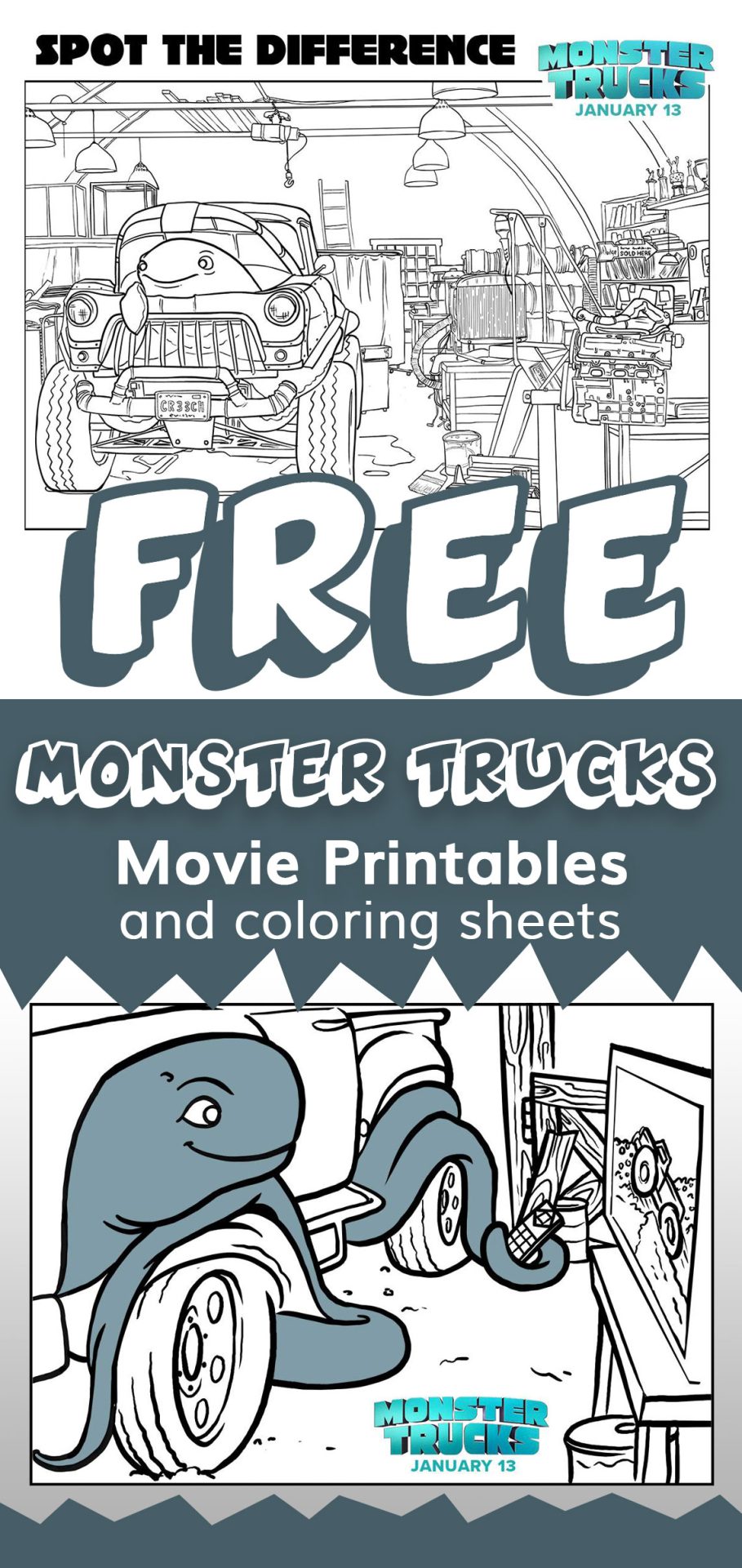 Monster Trucks opened in theaters this weekend to the delight of boys like my son everywhere. Monsters AND Trucks?  Really, is there anything more awesome? We have not seen it yet but my son has it on his list. To celebrate the film's release we have some Monster Trucks movie printables!
Free printables are some of our favorite rainy day activities.  Free printable activity sheets and coloring pages are perfect budget friendly birthday party activities. If you are having a Monster Trucks Movie birthday party, this is a fun and free addition.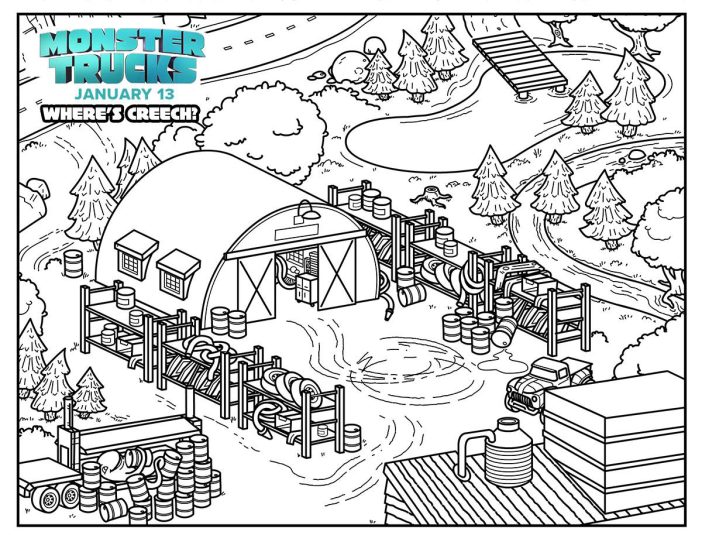 Looking for any way to get away from the life and town he was born into, Tripp (Lucas Till), a high school senior, builds a Monster Truck from bits and pieces of scrapped cars. After an accident at a nearby oil-drilling site displaces a strange and subterranean creature with a taste and a talent for speed, Tripp may have just found the key to getting out of town and a most unlikely friend.
Melding cutting edge visual effects and state-of-the-art CGI, Monster Trucks is an action filled adventure for the whole family that will keep you on the edge of your seat and ultimately touch your heart.
Directed by: Chris Wedge
Starring: Lucas Till, Jane Levy, Barry Pepper, Thomas Lennon, Rob Lowe, Danny Glover, Amy Ryan, Hold McCallany, Frank Whaley
Check out the behind the scenes clip below! My son has watched this several times already. Our kids wish they could have been in on the action. This is their dream come true!
Official Website | Facebook | Twitter | Instagram
Thank you to Paramount for sending over these fun Free Monster Trucks Coloring and Activity Sheets. Feel free to click and print as many as you would like! Make sure to pin on pinterest to save for later and share with your friends! https://www.pinterest.com/pin/237846424050722551/