My Dad the Bounty Hunter Coloring Pages
Disclosure: this is fan art
My Dad the Bounty Hunter is the newest animated series on Netflix. We are always excited to share animated series. My youngest and I were lucky enough to be invited to an early screening on the Netflix campus of My Dad the Bounty Hunter. I believe My Dad the Bounty Hunter is going to be an out of this world hit. Grab your crayons and markers, because today I am sharing coloring pages and activity sheets inspired by My Dad the Bounty Hunter.
My Dad the Bounty Hunter hits Netflix on February 9, 2023. The series features a family of four, plus Grandma and countless aliens. Mom and Dad are navigating a co-parenting situation in a way that shows they respect one another and deeply love their children. Lisa and Sean are the kids going back and forth also learning how to live this new normal. Dad is often caught up at work; which appears to be part of the issue the family is working through. It turns out that Dad's truck driving job is actually a cover for his real work; an intergalactic bounty hunter. My Dad the Bounty Hunter has incredible animation and an exciting story line. The story gets really exciting when the kids crash the mission and are now part of the team to save the universe!
While kids will be immediately drawn in by the thrills of outer space travel; I think parents will love the family dynamic. Showing a family working through a challenge respectfully and lovingly is a much needed story in this day and age. I think it is so important to model loving and respectful behavior, and also featuring a family that doesn't necessarily have it all figured out. I think many kids are growing up in families that are separated or divorced and My Dad the Bounty Hunter will undoubtedly help kids in that stage of life feel seen.
My Dad the Bounty Hunter also features an African American family as the main characters. While there has been some progress in the past few years, most cartoon characters are disproportionately Caucasian. As someone who has always seen herself as the default in cartoons growing up, I honestly was not aware of the lack of diversity until I was well into parenting my own kids. My Dad the Bounty Hunter is a great contribution to inclusion and diversity. Representation is important as our society grows and I am so glad Netflix has added this series to their children's programing.

Coloring helps kids feel connected with their favorite cartoon characters and sparks creativity! We love to provide as many coloring pages for kids as possible. We have included a couple coloring pages inspired by the series below. These coloring pages are free to click and print. You do not need to purchase anything or even leave your email. We hope these are a fun treat for kids who are sure to fall in love with My Dad the Bounty Hunter.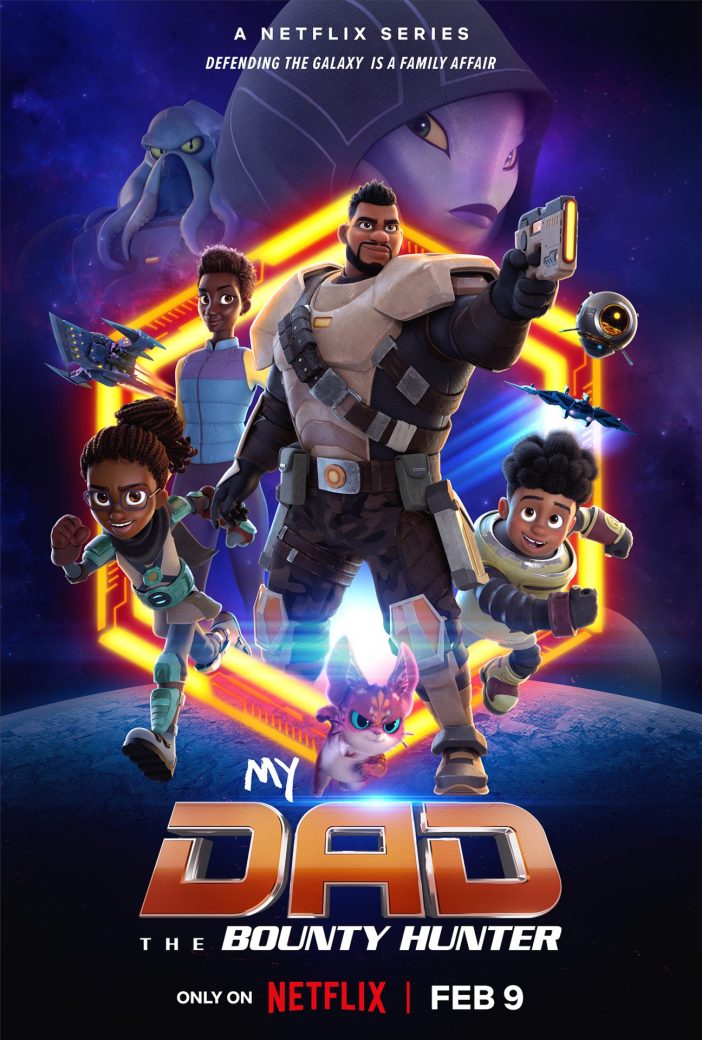 Official trailer for My Dad the Bounty Hunter
My Dad the Bounty Hunter – Printable Coloring Pages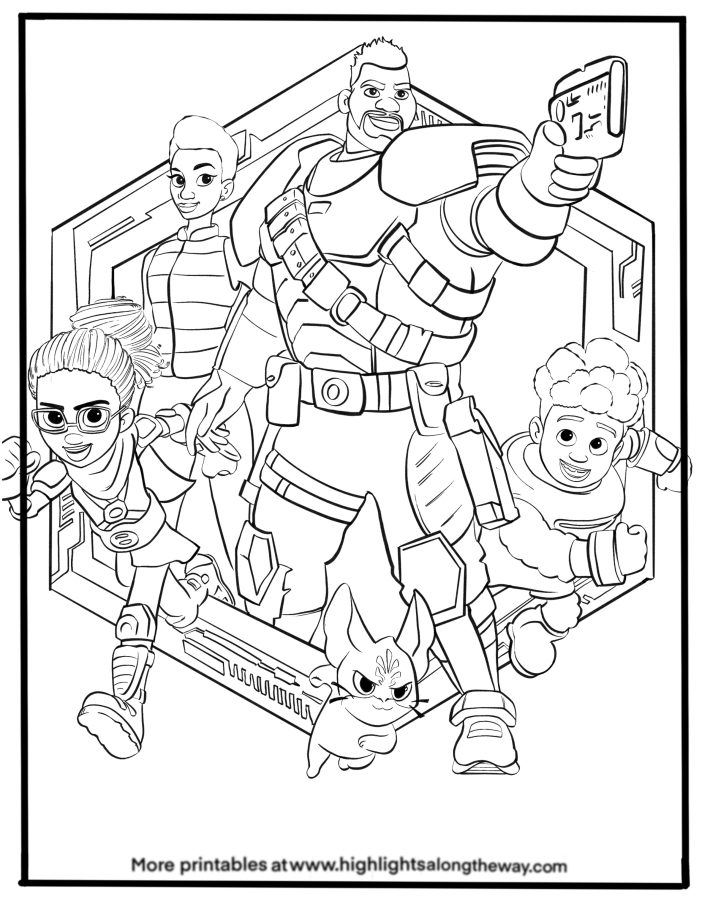 Lisa and Sean – My Dad the Bounty Hunter – Coloring Activity Sheet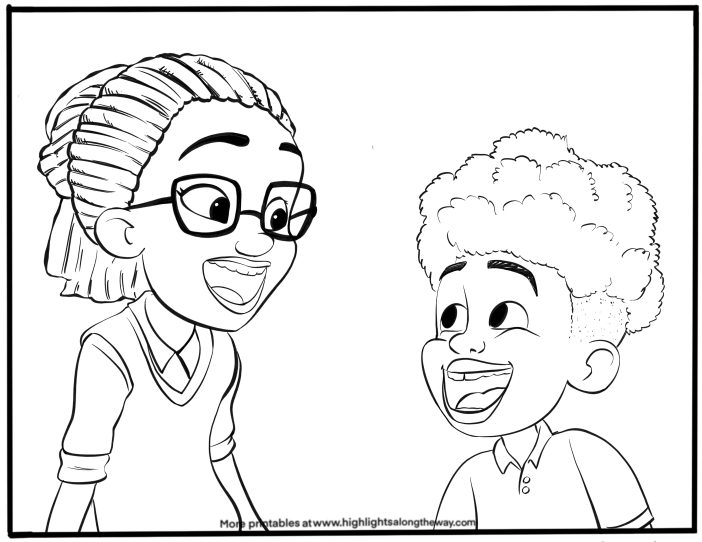 Vax Coloring Page – Instant Download Alien Coloring Page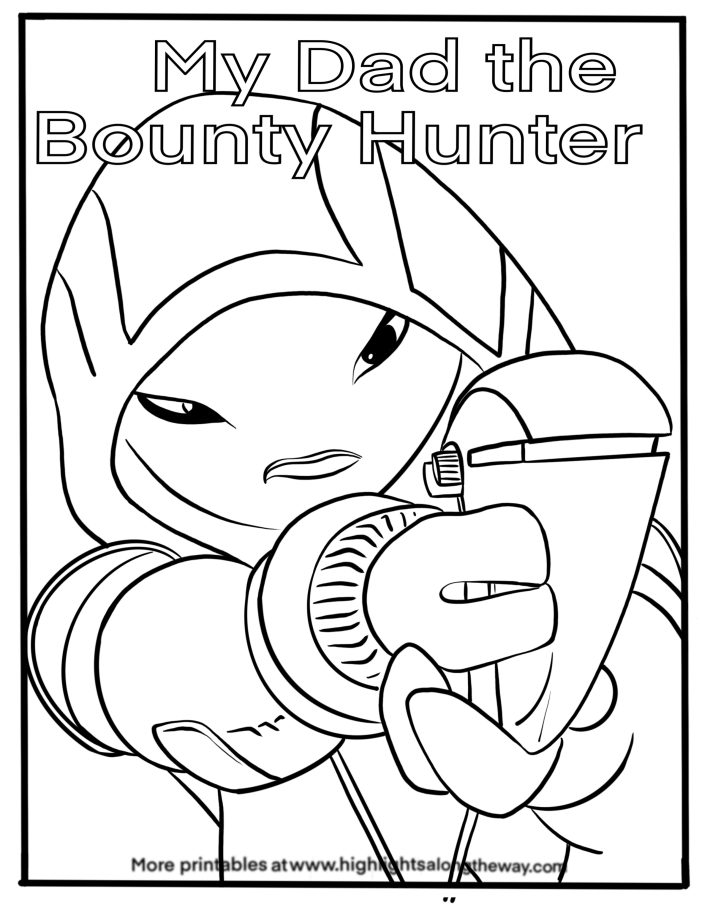 Bog Dog Instant Download Coloring Sheet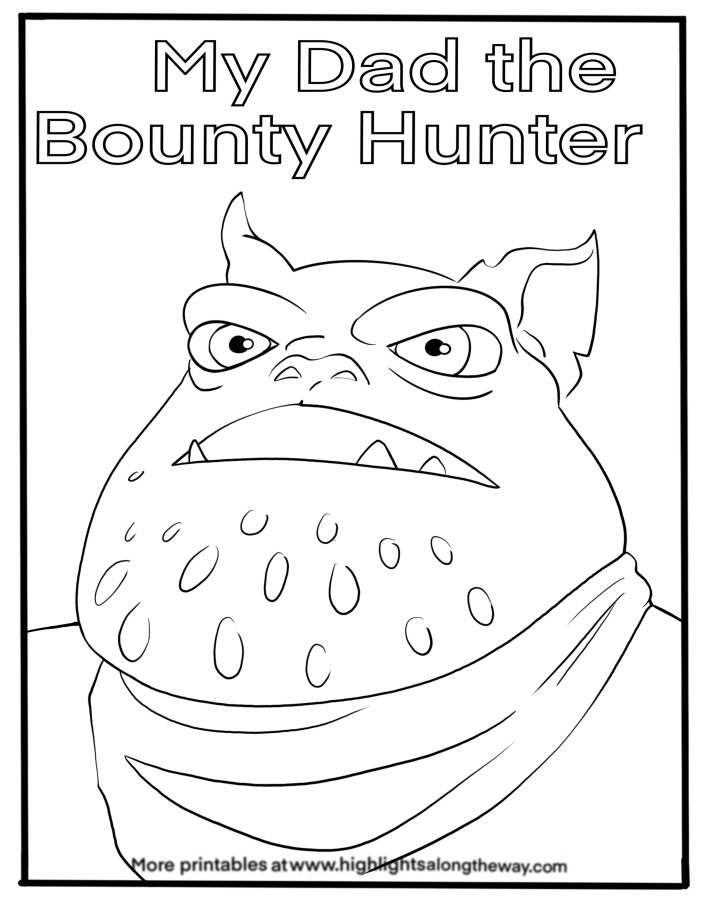 My Dad the Bounty Hunter is an animated action-comedy series following close-knit siblings Lisa and Sean, who stow away on their dad's latest work trip, hoping to finally get some quality time together. Little do they know Dad's been keeping a secret from them — he's actually the toughest bounty hunter in the galaxy! Launched into the surprise space adventure of a lifetime, Lisa and Sean discover that their seemingly average dad's job is anything but boring. Dodging dangerous aliens, robots, and laser fights galore, family bonding time becomes much more than they bargained for as they try to help their dad in pursuit of his toughest fugitive yet. With his kids along for the ride, Dad must show up for them when they need it most — and they'd better make it home before Mom finds out! From Creators and Executive Producers Everett Downing and Patrick Harpin, My Dad the Bounty Hunter is a warp-speed adventure across the constellation of ups, downs and moments in between that shape family life.
#MyDadNetflix