Ninjago the Ride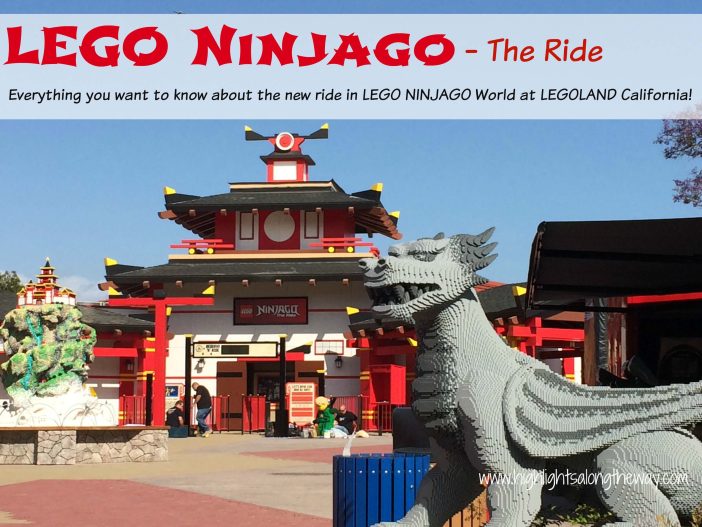 The big kids are here to share with you a behind the scenes tour of LEGO Ninjago World at LEGOLAND California.  Ninjago World officially opens on May 5, 2016 and park guests are going to love the new addition.  Everything from food to rides to environment are flawlessly themed.  They both said this is the best World in all of LEGOLAND and they can't wait for you to check out our pictures!  If you are planning a trip to Southern California with your family soon you are going to want to put Ninjago the Ride at the top of your list at LEGOLAND! So take a tour with us….. as you can see, they were excited from the moment they stepped out of the car!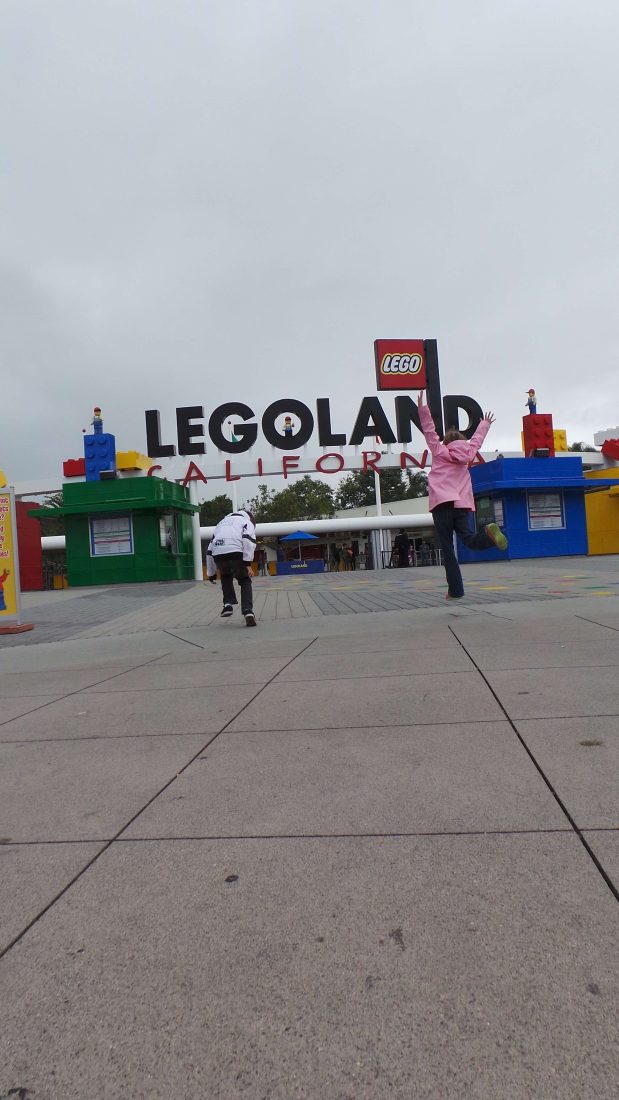 Media day is always a thrill for the kids.  They have been anticipating LEGO Ninjago World for quite some time, so being there for the big reveal was the best ever!  We knew LEGOLAND was working on this new world for a long time and it would be awesome.  We can assure you it was well worth the wait!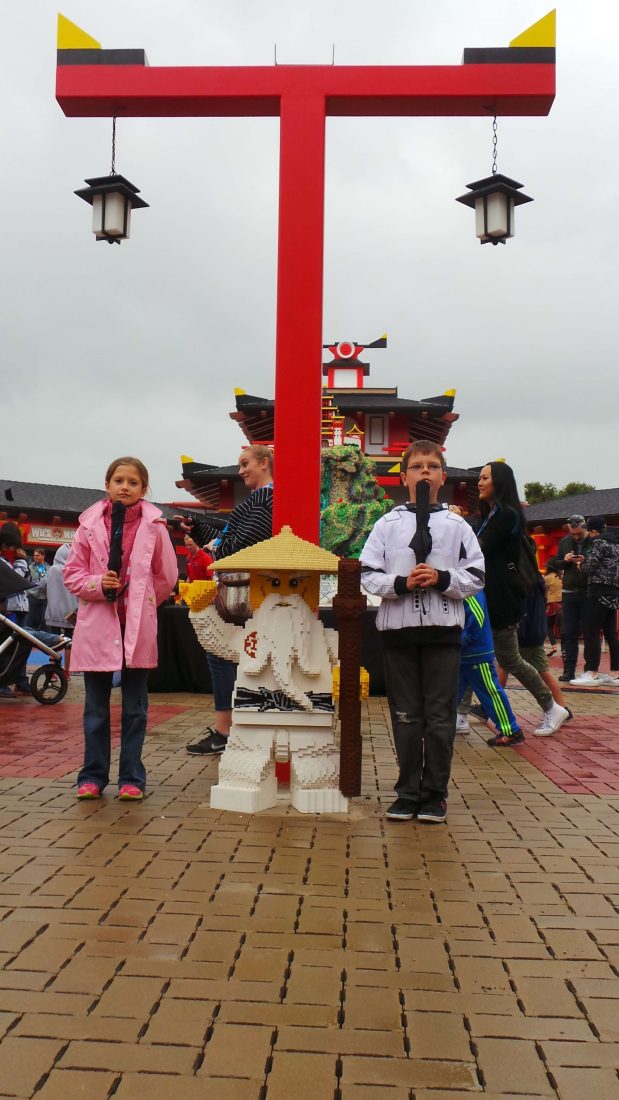 NINJAGO World includes five new interactive attractions, one being LEGO NINJAGO the ride – we will talk more about that soon. The other four attractions are all designed to test guests' creativity, agility, balance and speed, helping guests train to become a ninja. We love rides and interactive experiences that get kids moving. The opening ceremonies were epic….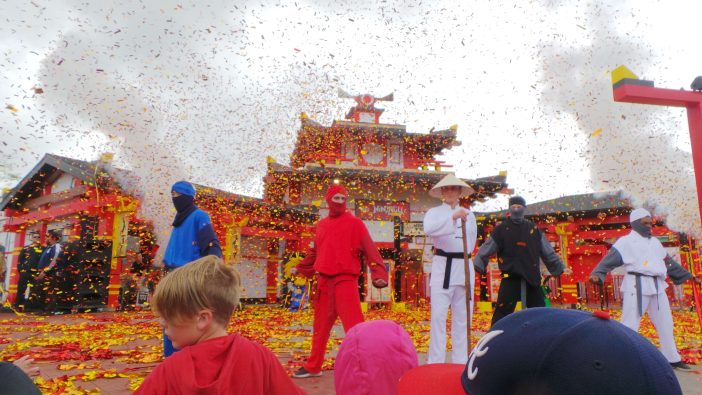 Cole's Rock Wall Climb was a favorite with our group – here we are with our bloggy friend Miss M!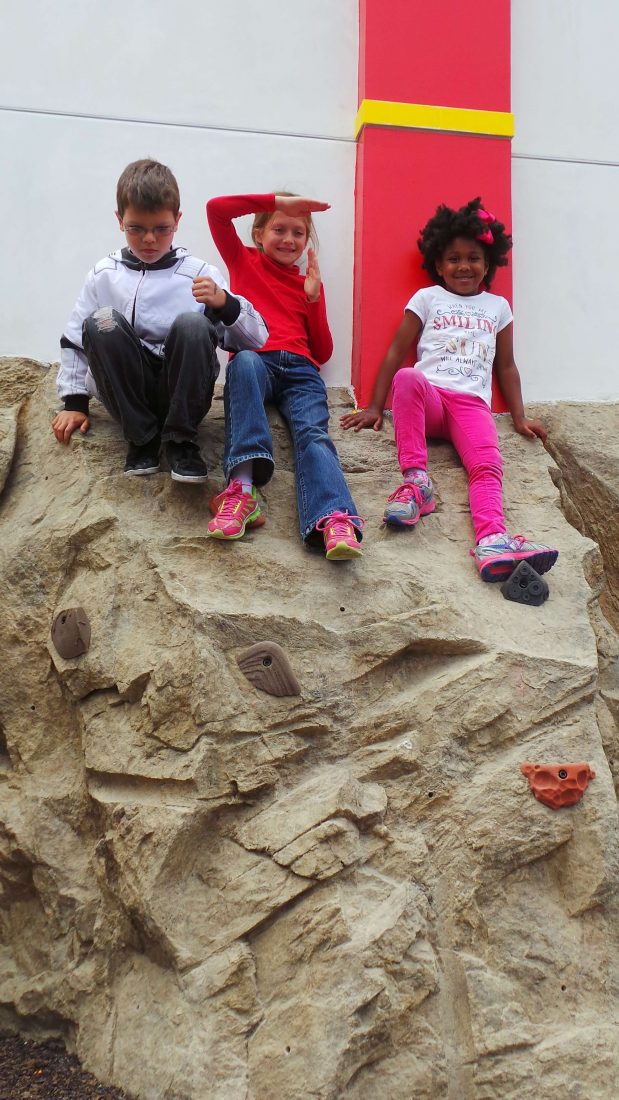 The new world also offers Asian inspired cuisine at NINJA Kitchen and shopping at Wu's Warehouse.  We loved the new flavors and were thankful for all the bright veggies for our family.  I am so excited that LEGOLAND has such good quality food choices and also offer many options for those with sensitivities and allergies.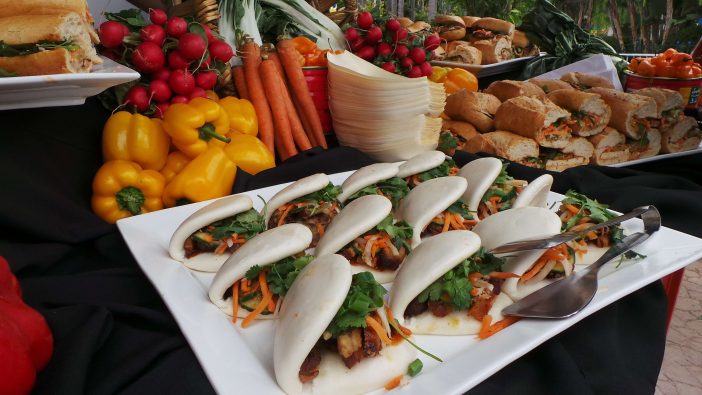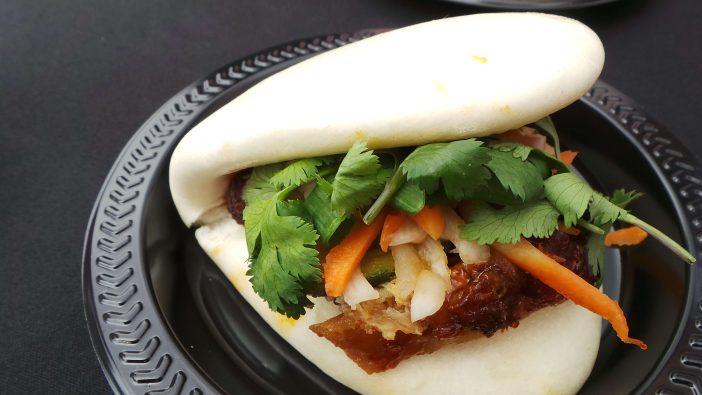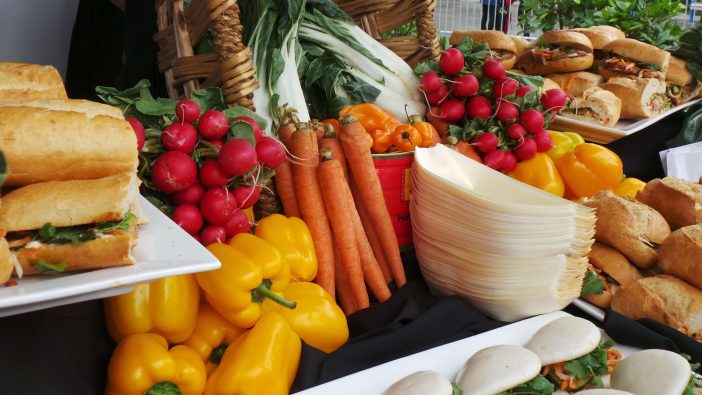 MMMM!  Ninjago World is where we are going to be eating from now on every time we go to LEGOLAND!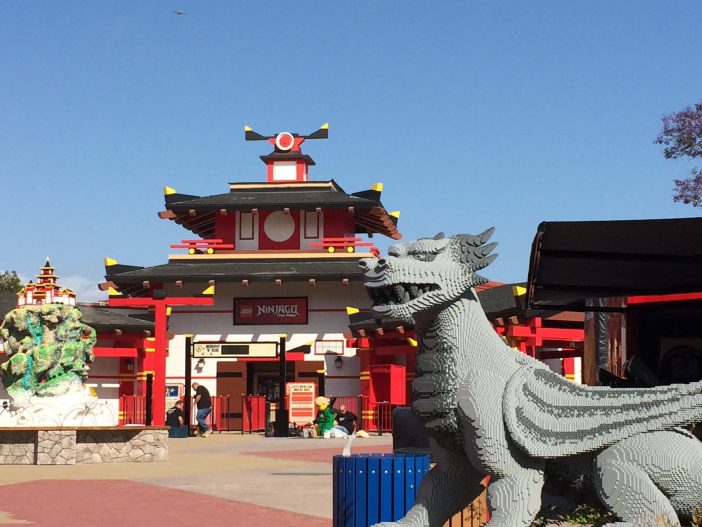 What is LEGO NINJAGO the ride? While you may be familiar with the NINJAGO line from the LEGO group, this rides goes even beyond what we would have ever dreamed they would come up with!  Many fans will know that NINJAGO tells a story of four ninja heroes – Kai, Jay, Cole, and Zane.  The four ninjas train with Master Wu to learn the ancient martial art – Spinjitzu. So how do they bring the martial arts into a ride?  Riders of LEGO NINJAGO the ride demonstrate their own ninja skills and collect points as they ride.  Riders do not use a hand held device but they collect points by waving their hands.  It is kind of difficult to explain, but riders collect points all along the way in this 3D ride.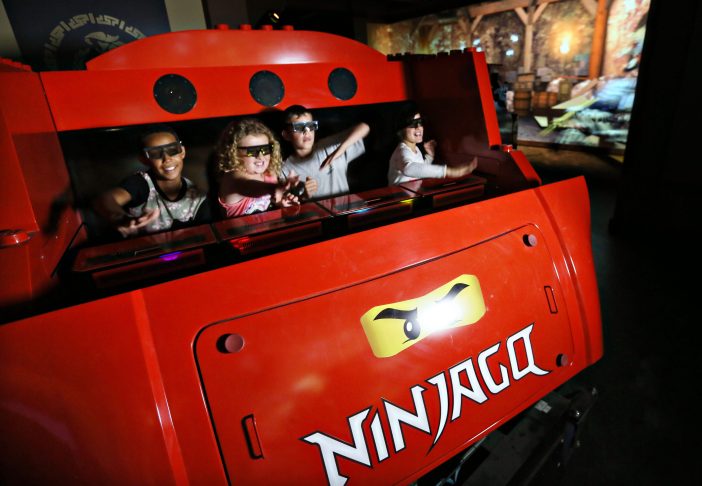 The day they enjoyed a sneak peek at Ninjago World and the much anticipated Ninjago the Ride started out a bit gloomy, but the clouds eventually parted and they really enjoyed that SoCal sunshine that Carlsbad is so well known for.  Don't let the couple drizzly pictures fool you – that was quite uncommon!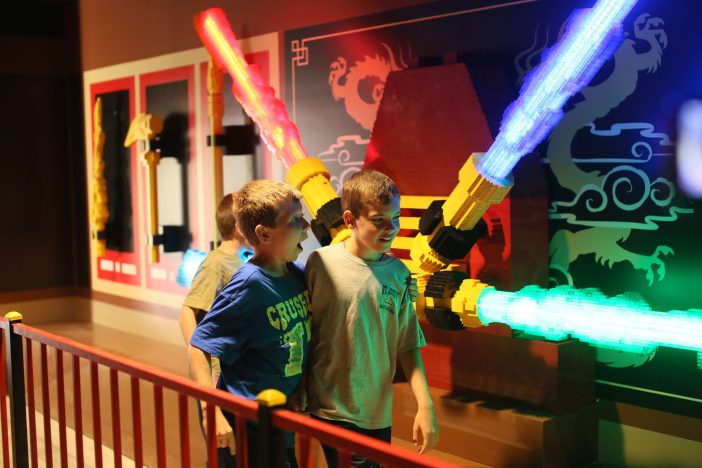 Ninjago the ride officially opens on May 5, 2016 and is sure to be one of the most popular rides in the park from then on.  My suggestion when visiting LEGOLAND, or any theme park is to hit the most popular rides early to avoid the longest wait times.  So where is Ninjago World located inside the park?  LEGO NINJAGO World and NINJAGO The Ride are located on the south east side of LEGOLAND California Resort, directly behind Imagination Zone. When you enter the park go to your right and follow the signs, it is a fairly short walk.

Things to know –
The ride lasts about 3 1/2 minutes.
Height restrictions : Riders must be 48″ tall to ride.  Height restrictions are meant only for safety, but make sure your child is tall enough before queuing up.
While there is no age requirement, it is a somewhat intense ride and a suggested age is 4 years old and up.
At the time of the publishing of this post LEGOLAND has an incredible 'Buy one day get four days FREE' ticket deal!  Grab your LEGOLAND tickets here!
While you are here – you should check out our other posts about LEGOLAND!   The LEGO Movie 4D experience is still fairly new and cracked our whole family up!  If you are looking for an awesome family friendly Water Park look no further than LEGOLAND – you can add on Waterpark admission for a small fee – check out our trip to the LEGOLAND Waterpark here!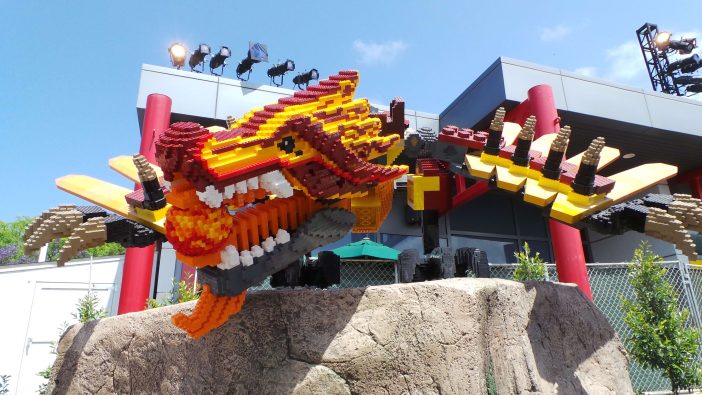 Thank you so much to LEGOLAND California for inviting our family to the sneak peek of LEGO NINJAGO world and for letting us ride the sure to be legendary LEGO NINJAGO the ride!