Number One Family Friendly Excursion in Yosemite
Disclosure: hosted for editorial consideration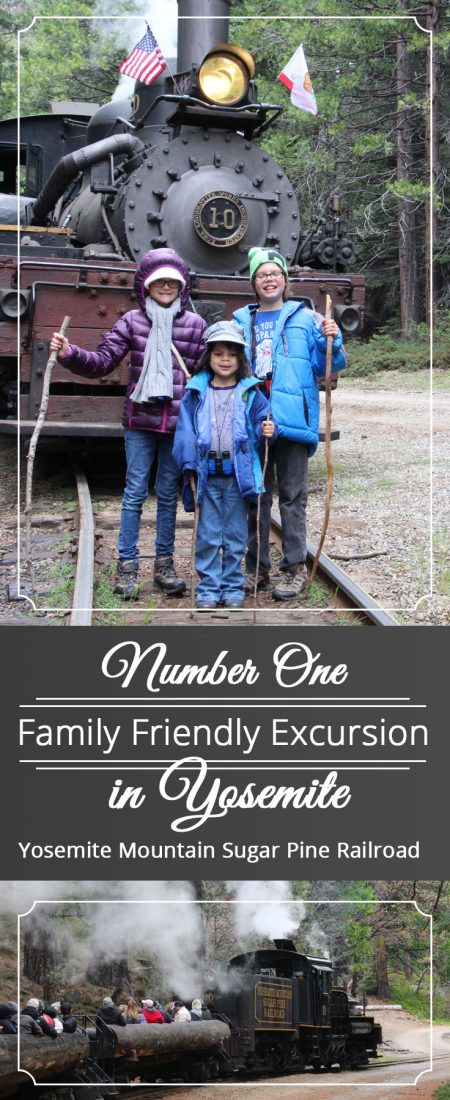 Our latest adventure to Yosemite National Forest was one we will never forget.  Our kids are still fairly young and not experienced hikers.  We researched several family friendly excursions in Yosemite and one stood out. The Yosemite Mountain Sugar Pine Railroad was the perfect excursion for our family.  We were able to enjoy nature and history inside an authentic logging train! I am excited to share some the highlights of our number one family friendly excursion in Yosemite!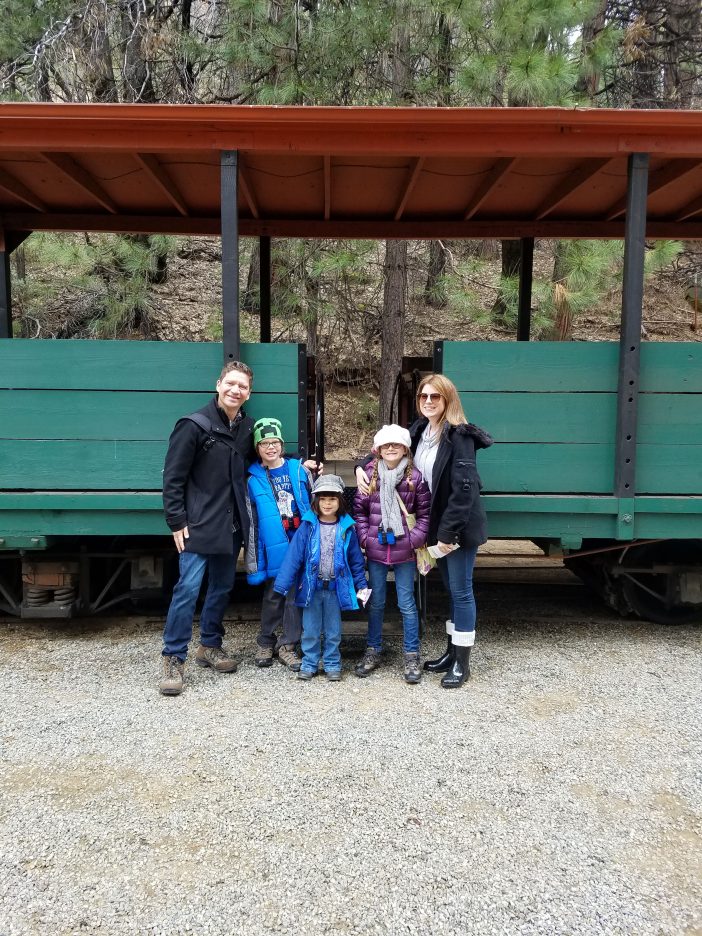 "All Aboard, Loggers!"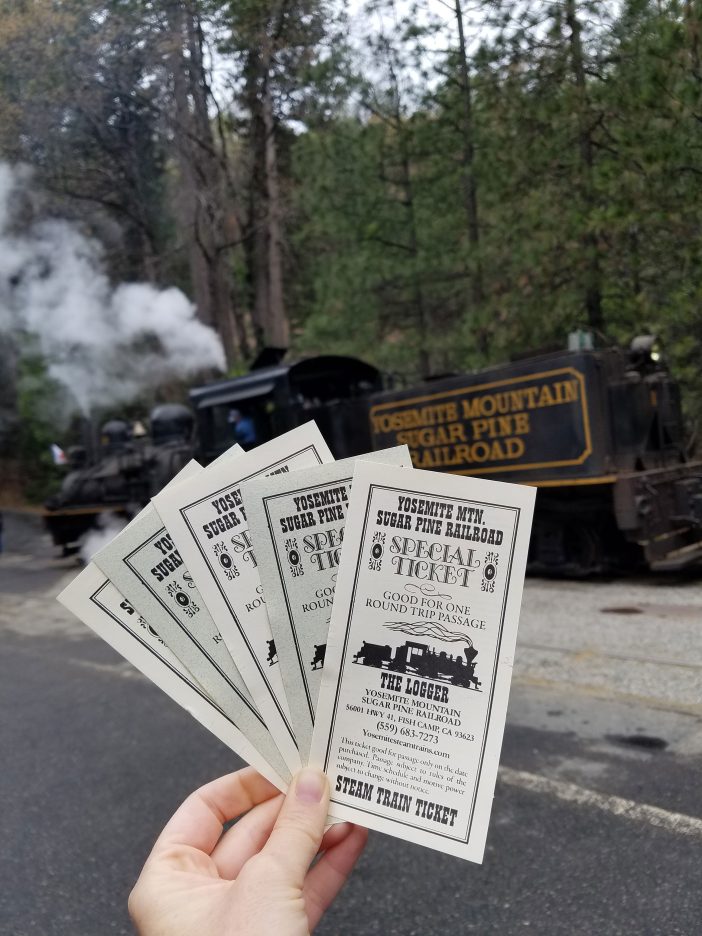 The trains used for rides are authentic steam engines from the 1910s and 1920s.  Riders get an education about the history of logging, steam engines, and the beautiful Yosemite National Forest.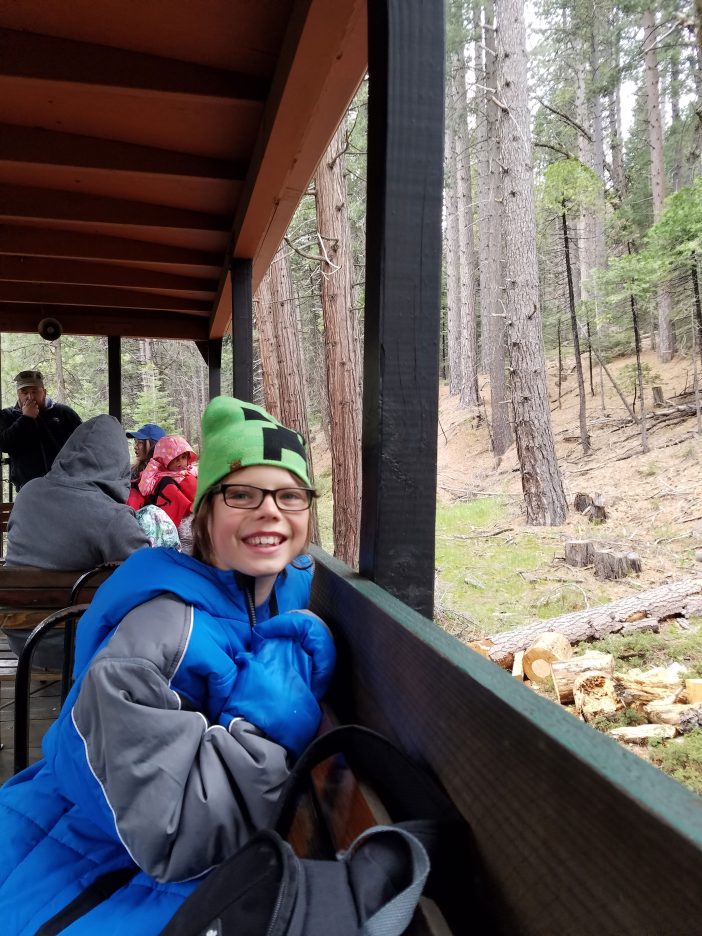 This kid was so in his element.  He loves nature and vehicles.  He loves to ride the train at Disneyland, but this was "In real life, so it is even cooler!".  We discussed what it must have been like to build the railroad, to be a logger at the time, we pointed out different types of trees we had learned about.  It was exciting and educational, which is always my favorite.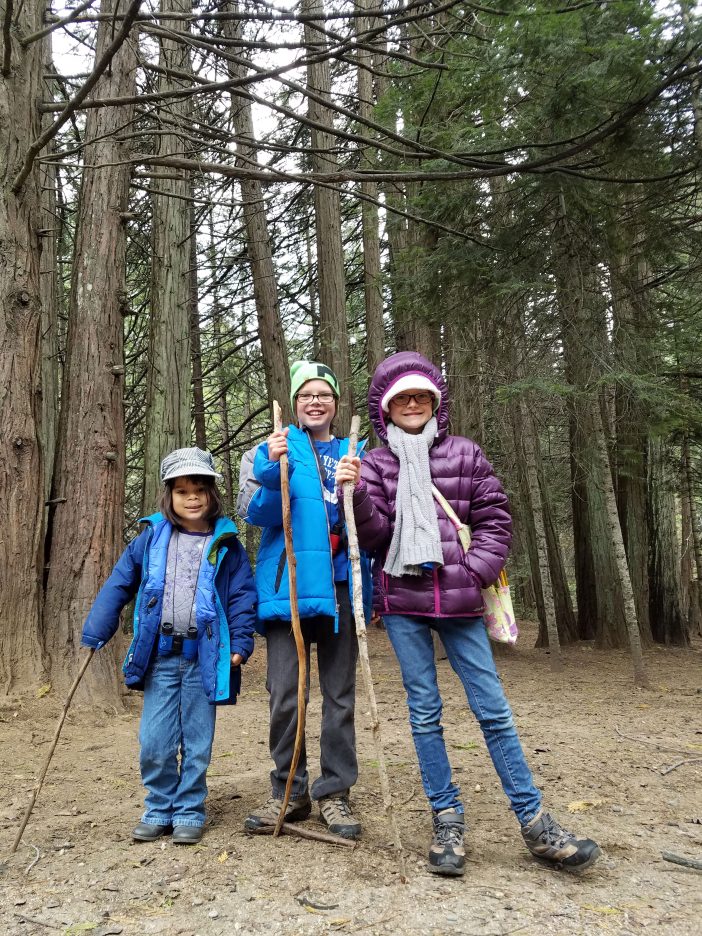 Lookin' a little crunchy.  Also my favorite.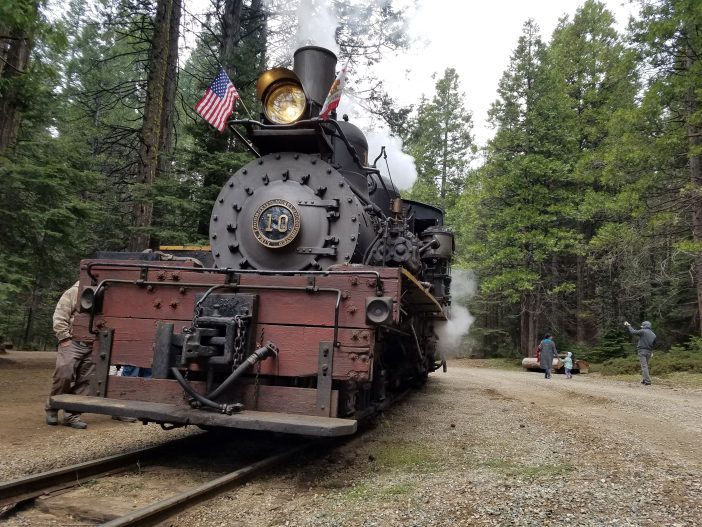 About half way through the ride the train comes to a stop.  Just as it would have in the olden days, the train needs to stop to be refueled (with water).  While it is being filled up riders are encouraged to explore the terrain.  This was a great time for us to stop and take photos and just grab a big walking stick and explore.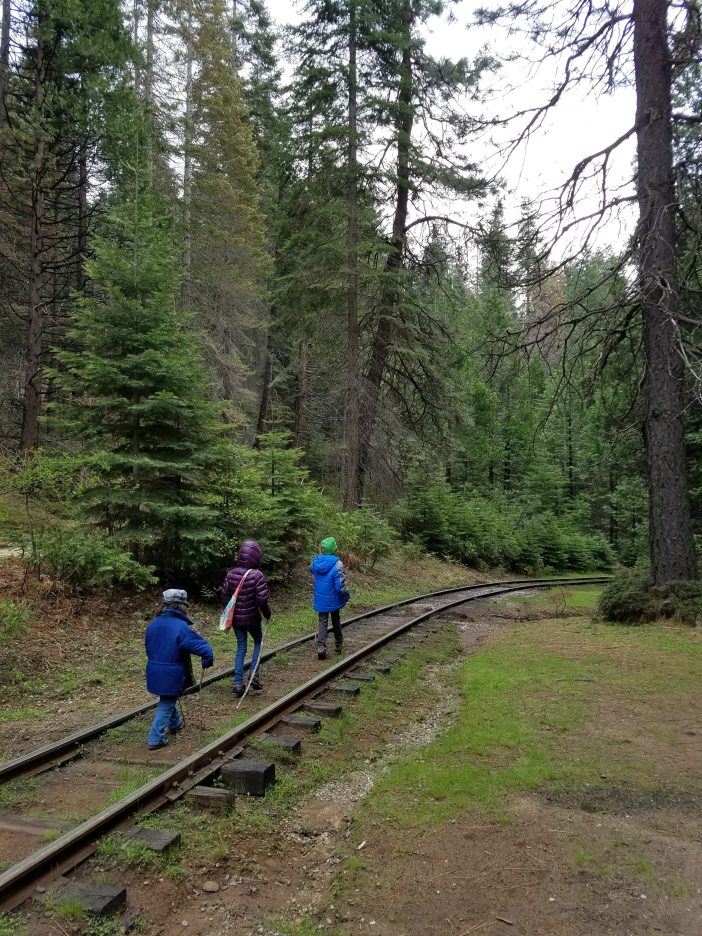 The station is charming and even has a BBQ restaurant.  We will have to stay for lunch next time.  The gift shop, museum, and gold panning station were awesome additions to the train ride.  All in all our family spent several hours at the Yosemite Mountain Sugar Pine Railroad.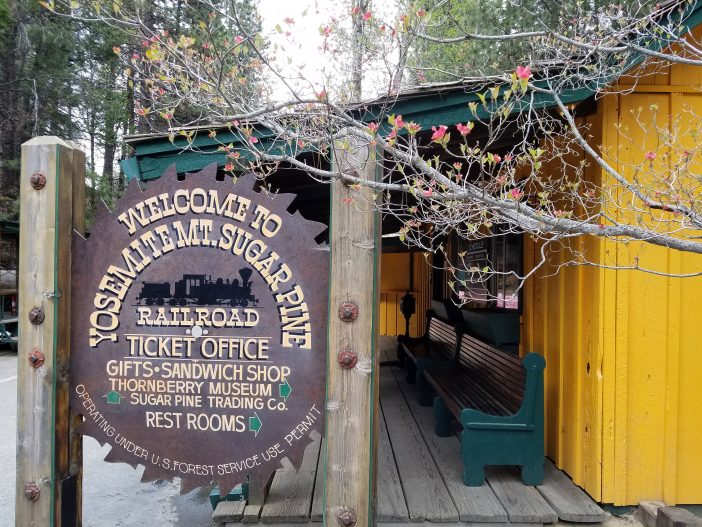 Back at the station there are lots of things to see too!  Our kids loved watching a couple other kids pan for gold.  We had just recently panned for gold on a recent school field trip.  We didn't pan this time, but they still visited with a historian who brought the gold rush to life with stories and engaging questions.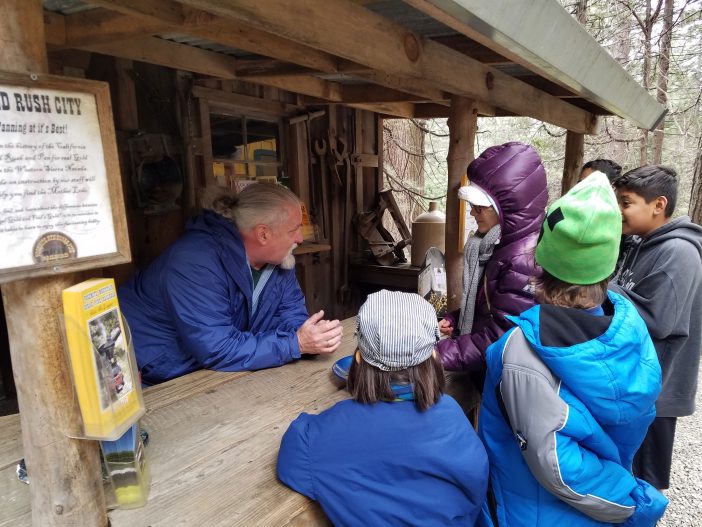 This small museum is free to visit.  We loved seeing authentic tools, toys, and other products from the gold rush days.  It made our kids really appreciate the washing machine and stove we have at home!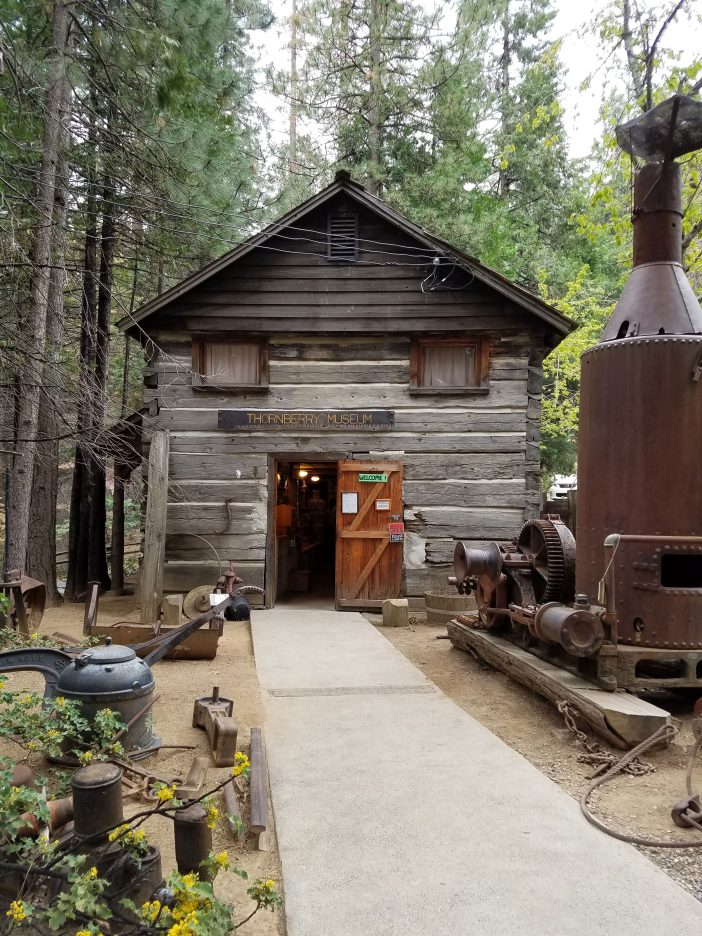 The Yosemite Mountain Sugar Pine Railroad has lots of great information on their site. Tickets can be purchased for $12 – $24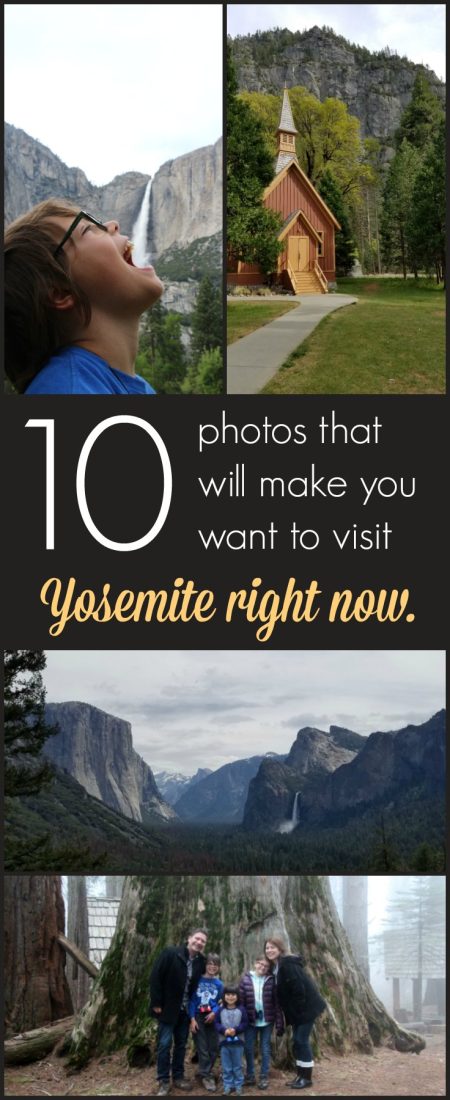 Want to see 10 pictures that will make you want to visit Yosemite right now?  (Spoiler alert – there are more than 10 pictures)
Stay tuned – next week I will be sharing a photo tour of Tenaya Lodge!