Oceanside Pier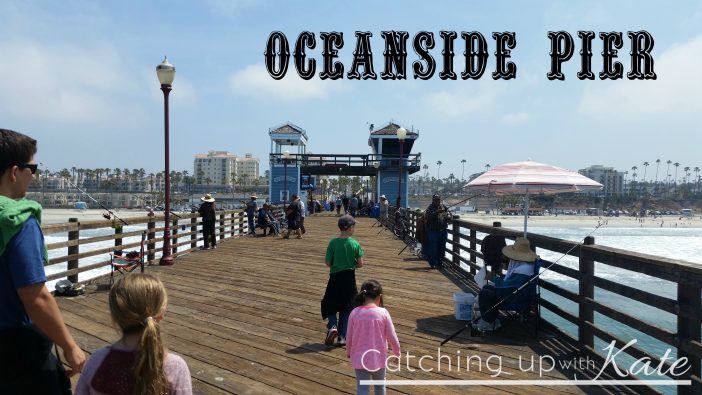 As most of you know, our little family lives in San Diego.  We are never at a loss for fun places to explore right in our own backyard.  People fly from all over the world to enjoy dozens of places that are driving distance for us and we are not about to let that go to waste!  Last weekend we spent a little time in Oceanside California.  I wanted to share photos from our outing one morning on the Oceanside Pier.  Thank you to Visit Oceanside for hosting us!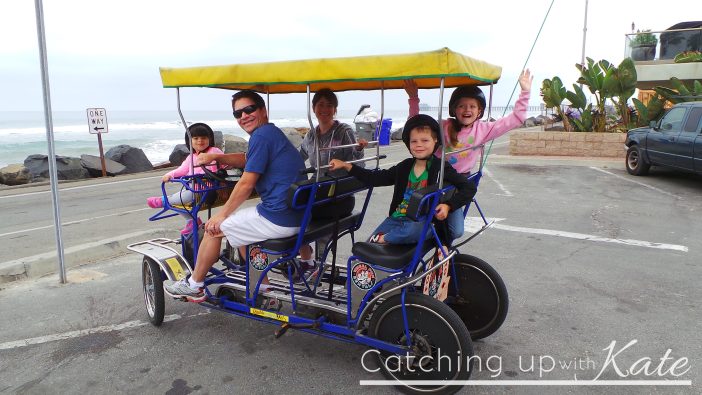 We started our day with a little ride with Wheel Fun – this was seriously so much fun!   Wheel Fun Rentals is located just at the bottom of the Oceanside Pier.  Our family rented a covered Surrey with seating for 6 (plus space for two littles in the front) – Little Miss C took one of the front seats and we all were able to pedal in the back.  This was a ton of fun and also a great work out!  We rode right along the beach – it was beautiful!  Here are some of the photos we snapped along the way….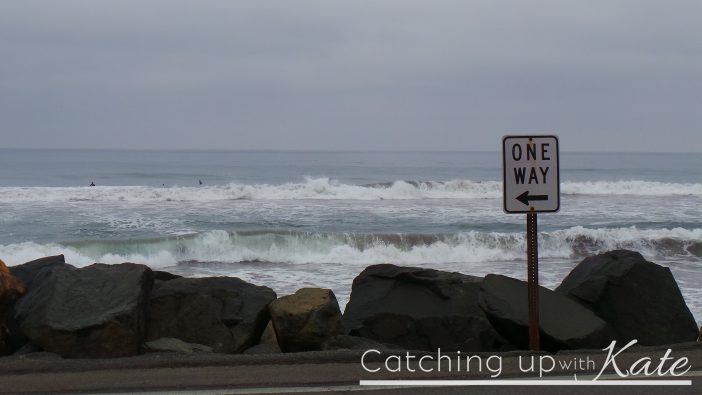 A little bit of May Grey never got us down!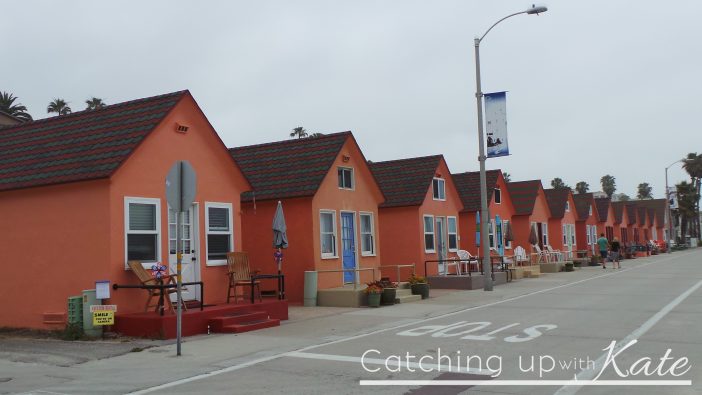 There are lots of tiny little beach houses all along the strip – we think these rentals (and all the others) are super charming.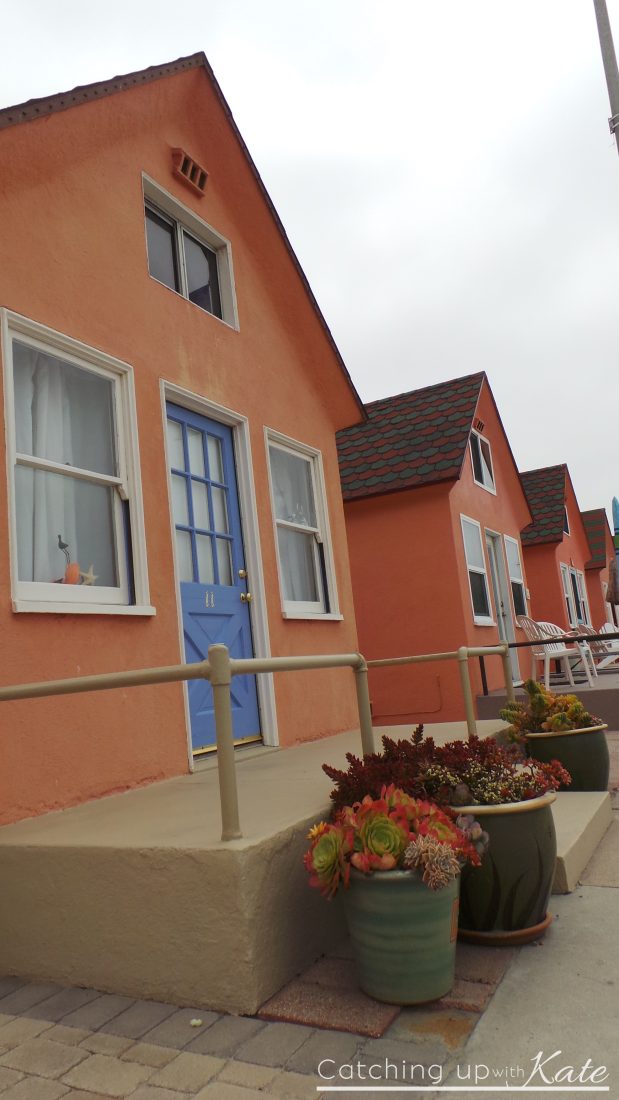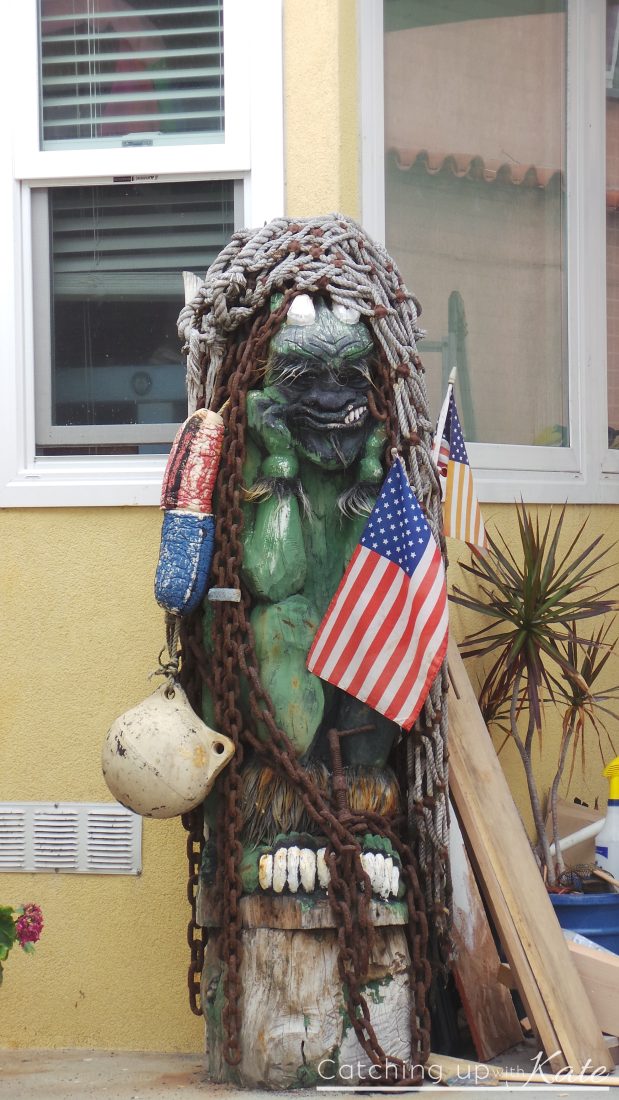 Um….. what?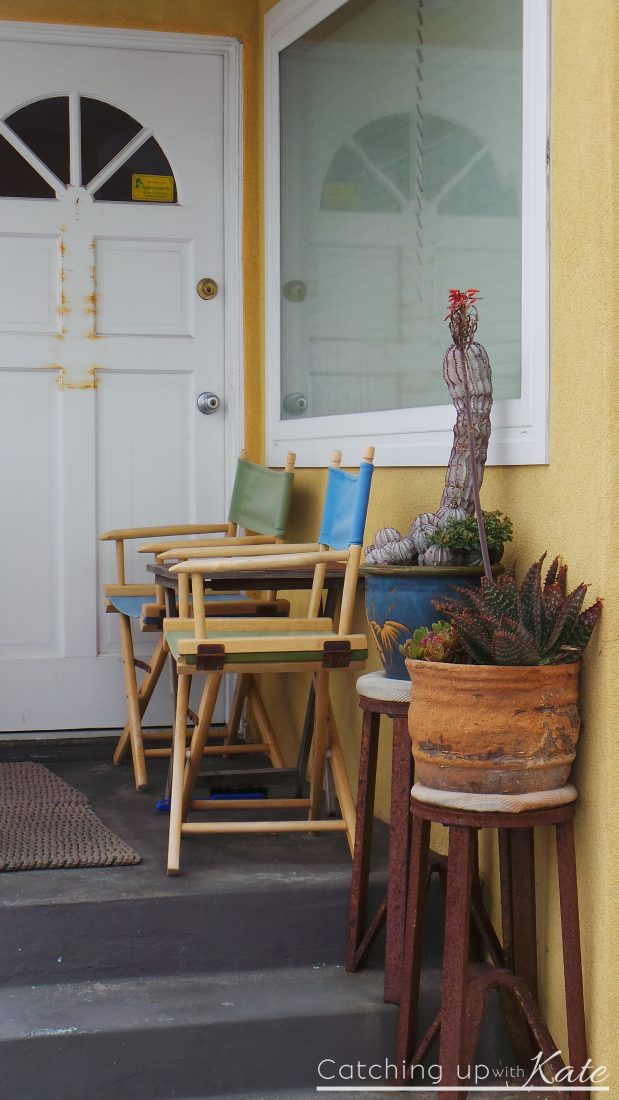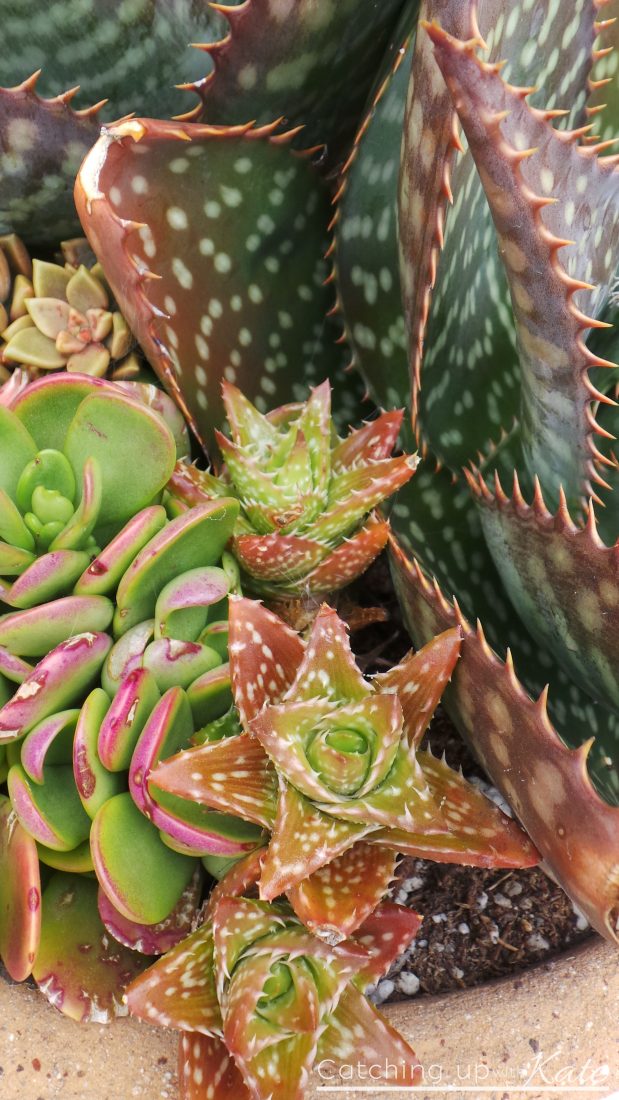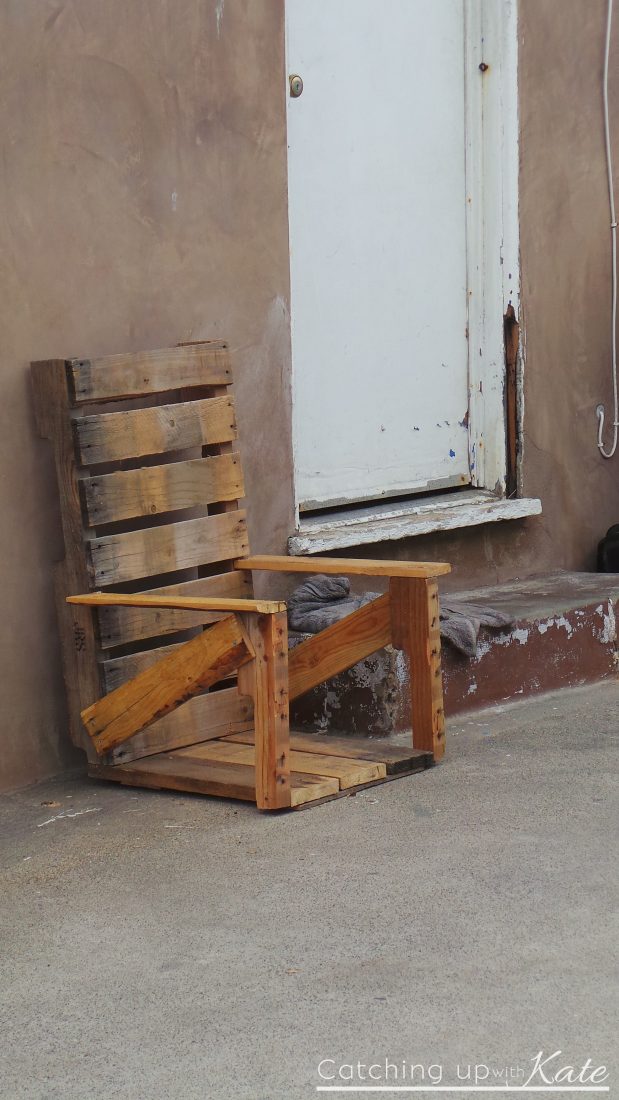 You can pin that if you want #palletchair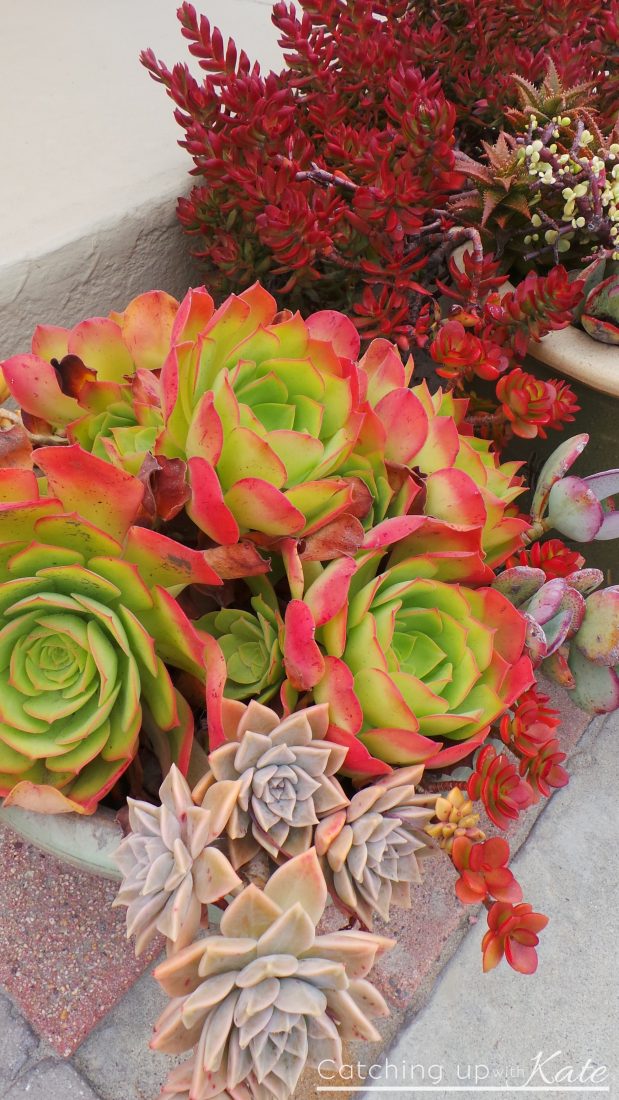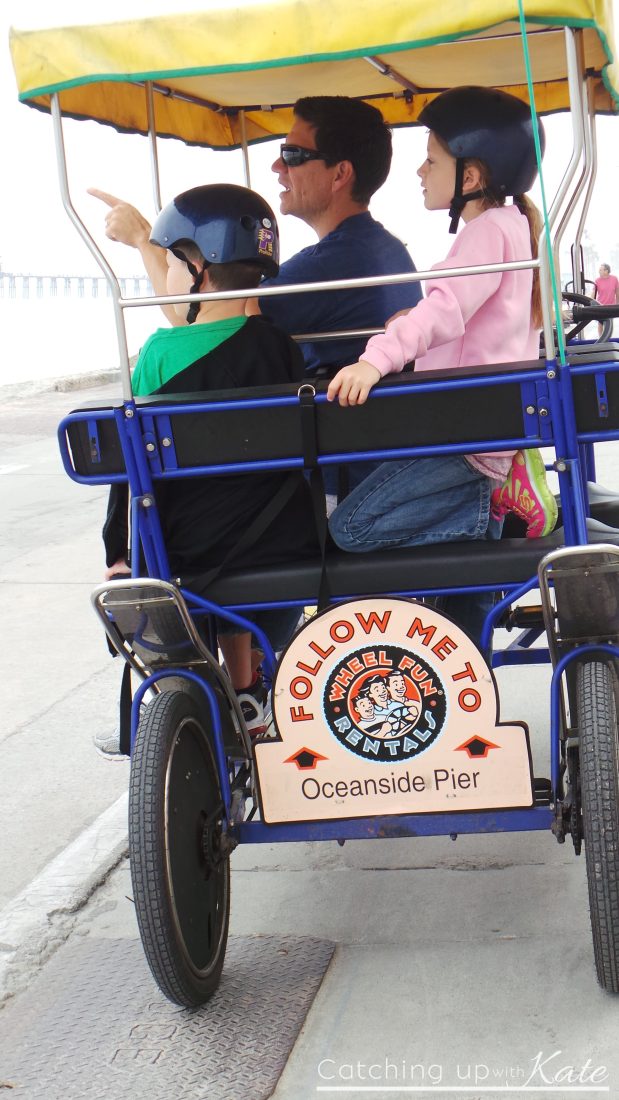 Wheel Fun Rentals rents out bikes, Surreys, and much more – make sure to check them out!
After our little Surrey excursion we decided to walk the Oceanside Pier – it was lovely!  By that time the May Grey was starting to fade away to the beautiful blue skies Oceanside is famous for!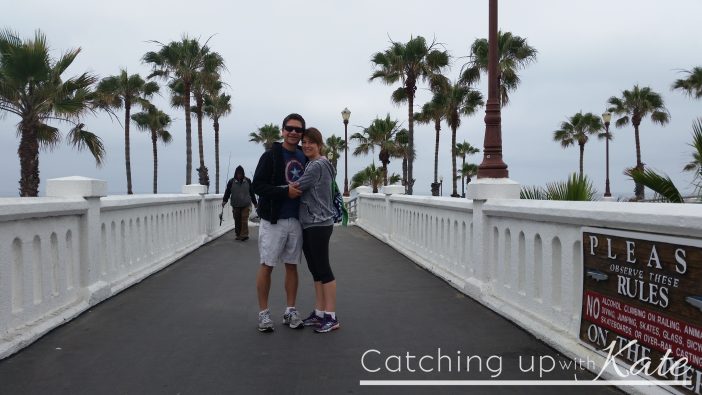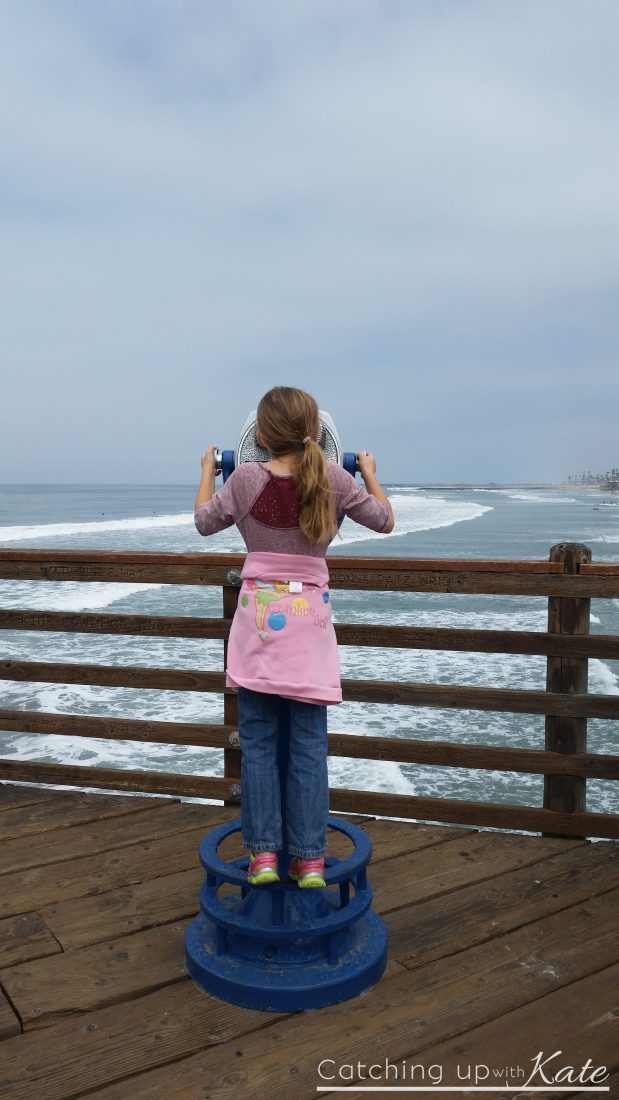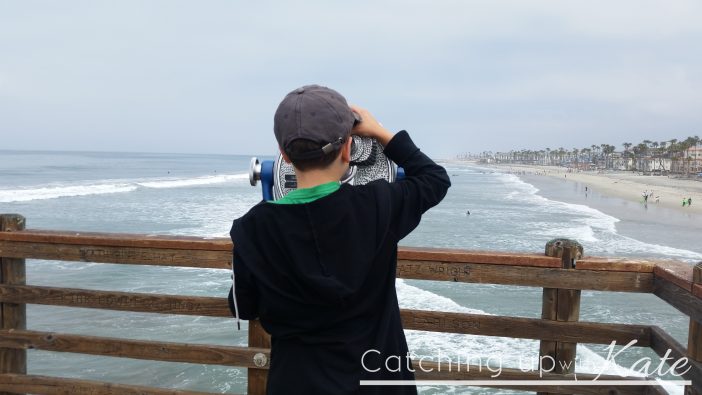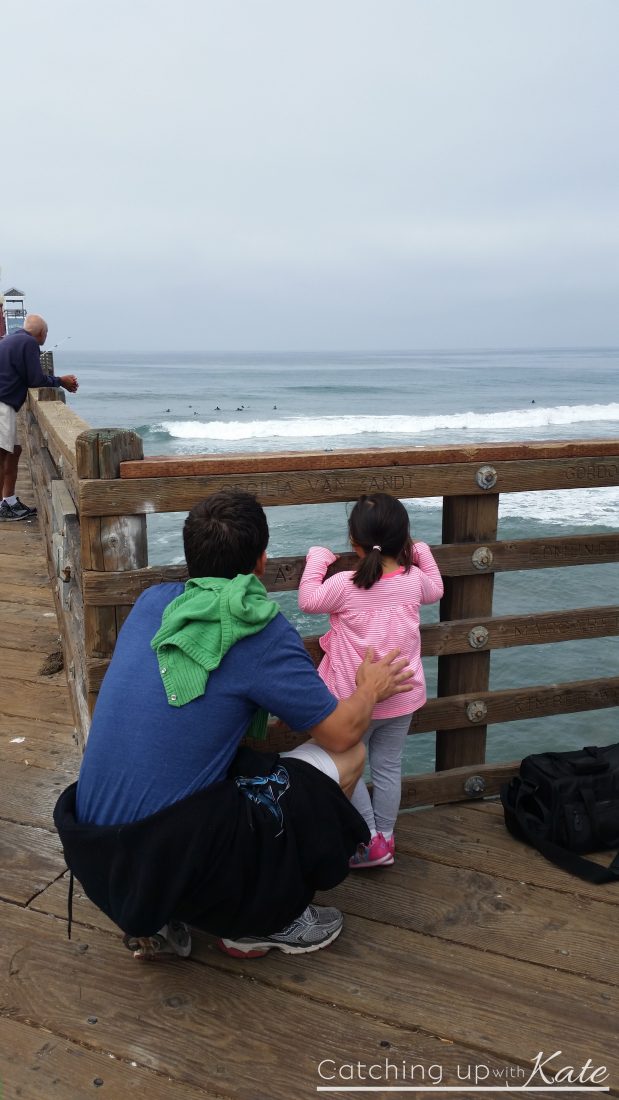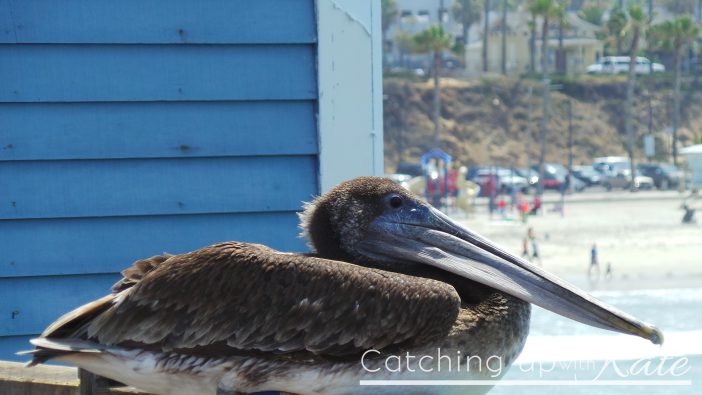 Pelicans often hang out on the pier – they are oddly beautiful, but give them their space…..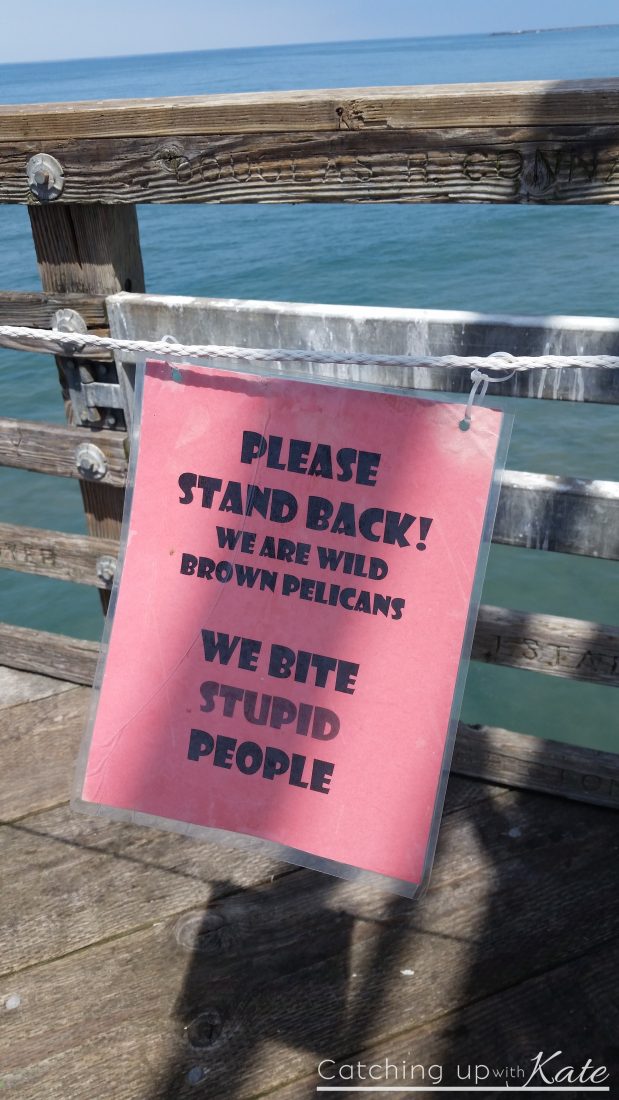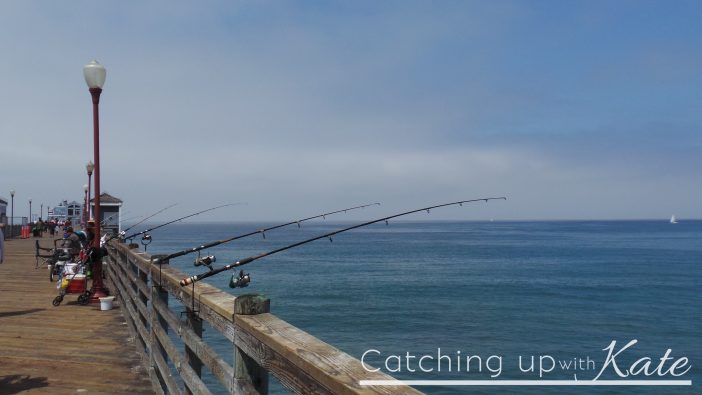 Did you know it is FREE to fish off the Oceanside Pier – no need for a license!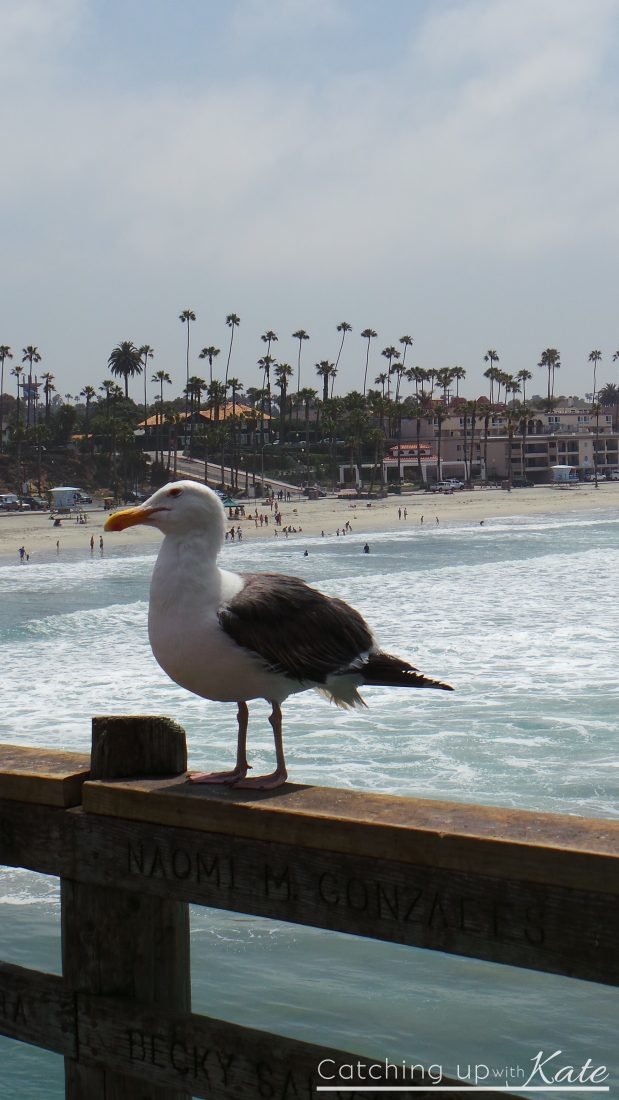 If you do decide to fish though, watch out for this guy.  #SwiperNoSwiping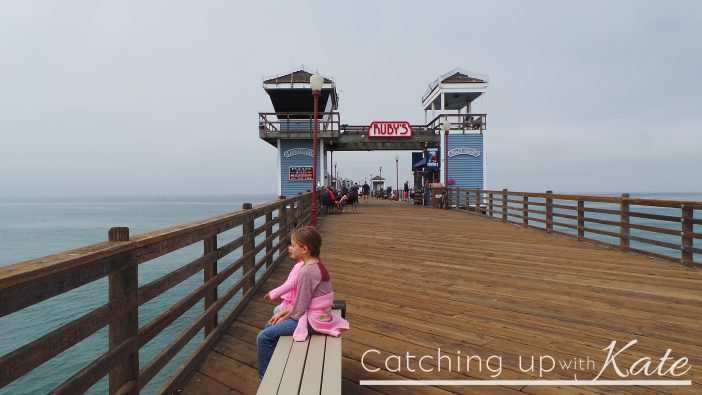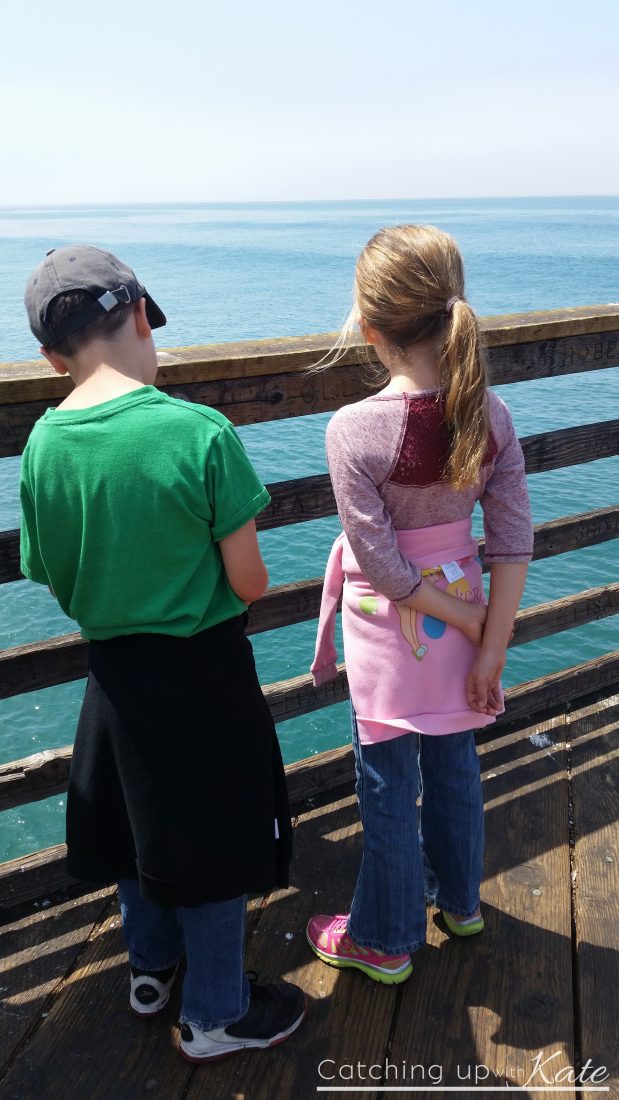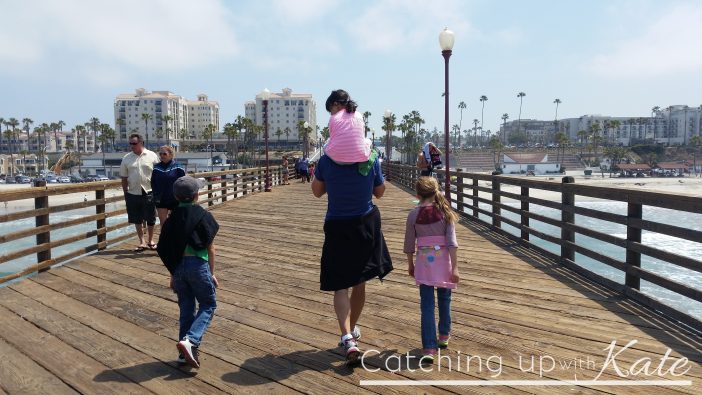 I think I have a million photos of this view in various places all over SoCal…… so far it hasn't gotten old.
Thank you for joining me on Travel Tuesday and thank you to Visit Oceanside for hosting us – we will be featuring more fun Oceanside 'must sees' in the weeks to come!