DIY Olaf in Greek Yogurt! Healthy Cute Food!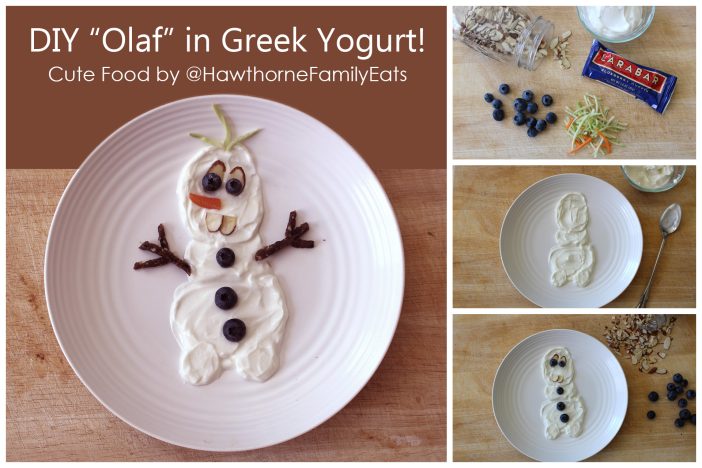 So, our family is still obsessed with Olaf and Frozen – how about yours?  I am thrilled to introduce today's guest blogger – my friend Heather from @HawthorneFamilyEats . Heather is here to share one of her most adorable Instagram posts in a quick tutorial so you can DIY.  Heather loves to make DIY Greek Yogurt Art for her kiddies using healthy ingredients. This Olaf yogurt art is adorable and super easy peasy to make!  Grab the following healthy ingredients and surprise your kids!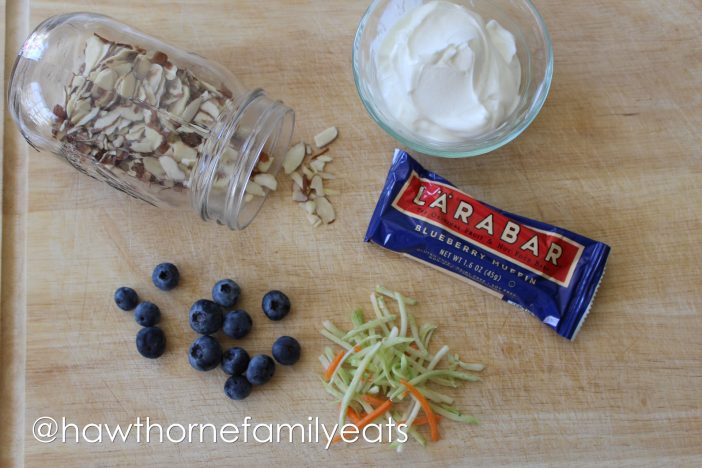 Ingredients
Greek yogurt
Lara Bar – blueberry
broccoli slaw (or just thinly sliced broccoli stalks)
carrot
blueberries
slivered almonds
So I gotta say it….
"Do you wanna build a snowman?"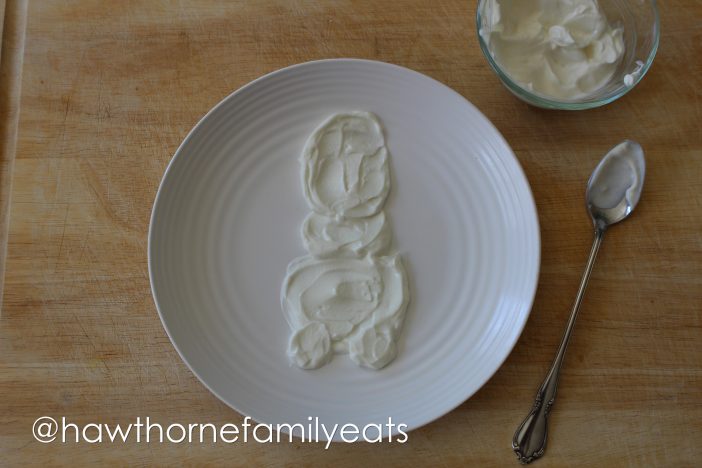 Start by 'painting' your snowman base.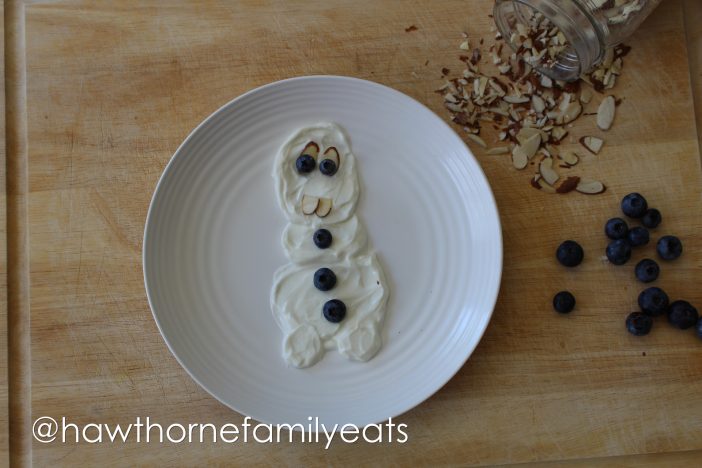 Eyes & teeth are made with sliced almonds.  Blueberries for buttons and pupils.
Seriously you guys, how cute is this?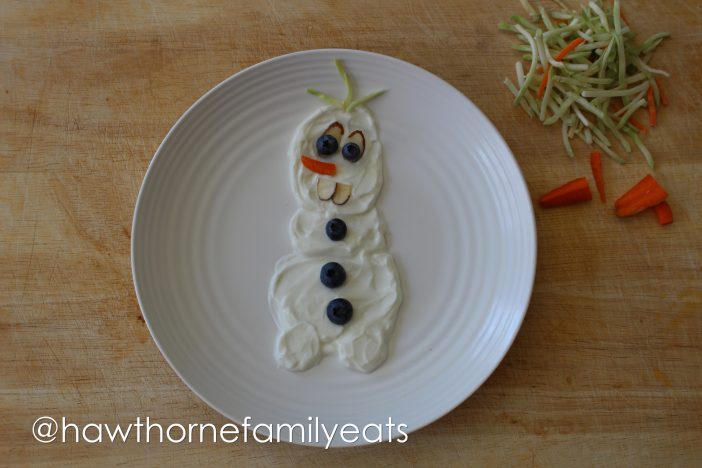 Carrot nose & broccoli hair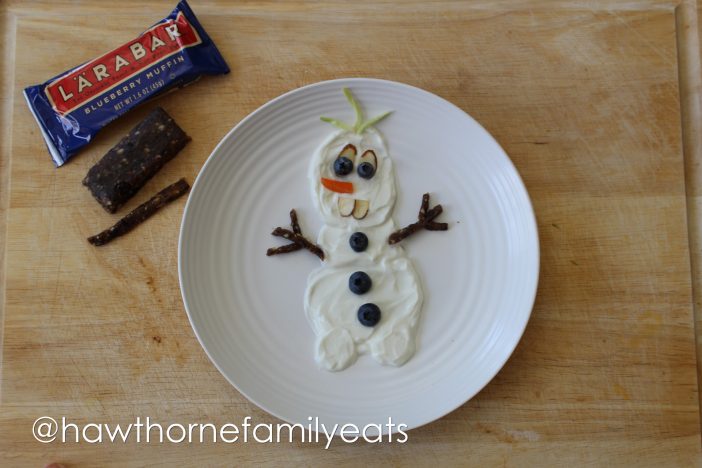 Cut Lara Bars into 'twigs' for his cute little Olaf arms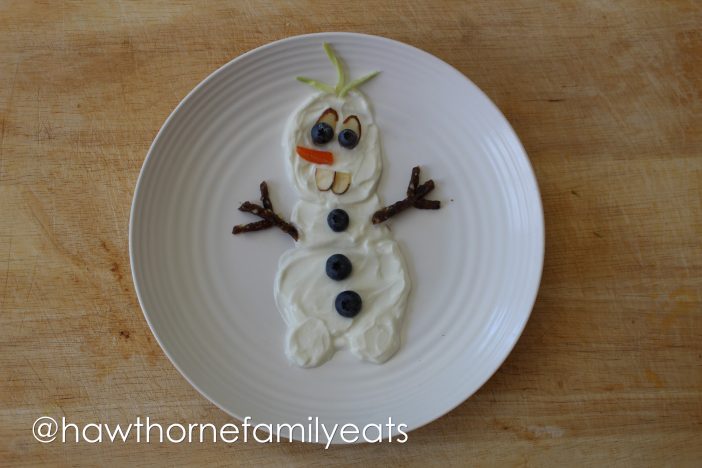 Tada!!!
I am going to surprise my kids with my attempt during their first week for school.  Our kiddies love Olaf!  Our kids also love Greek yogurt and Lara Bars so it is kind of perfect!  Thank you Heather for taking the time to share with our readers!  Follow her at @HawthorneFamilyEats