OLAF'S FROZEN ADVENTURE official trailer!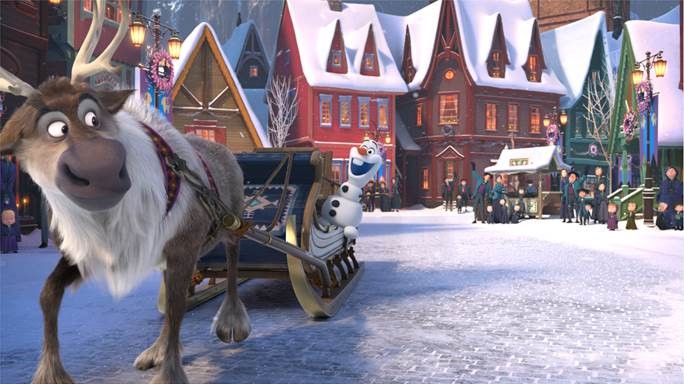 Frozen is still going strong.  We cannot wait for the next full length Frozen feature in 2019! I am sure Olaf's Frozen Adventure will be such a fun treat for Frozen fans to see while we anxiously await the newest full length film.  Olaf's Frozen Adventure will be the animated short that plays before the Pixar film COCO.
Featuring four new original songs, the 21-minute animated short welcomes the original cast and characters that we all know and love back to the big screen! Olaf is on a mission to harness the best holiday traditions for Anna, Elsa and Kristoff . OLAF'S FROZEN ADVENTURE will be in theaters for a limited time beginning Nov. 22.
Who loves Olaf as much as us? Check out this fun and FREE Olaf Printable and make sure to pin it for later  https://www.pinterest.com/pin/237846424050415181/

Watch the official trailer for Olaf's Frozen Adventure below!
"I'm thrilled that Disney Animation's featurette OLAF'S FROZEN ADVENTURE will be coming to theaters in November with Pixar's COCO," said John Lasseter, chief creative officer, Walt Disney and Pixar Animation Studios. "It's a perfect pairing – they're both beautiful, heartfelt films about families and how people carry traditions forward. I can't wait for audiences to get to see both of these terrific projects together on the big screen."
Olaf's Frozen Adventure celebrates characters who won over audiences worldwide when FROZEN first hit the big screen in 2013. Earning more than $1.27 billion globally, the film won two Academy Awards! Frozen won for best animated film and best original song with "Let It Go" and a Golden Globe for best animated feature film. Slated for November 2019, Walt Disney Animation Studios' untitled feature-length follow-up to the hit film reunites filmmakers Jennifer Lee, Chris Buck and Peter Del Vecho with the Grammy and Oscar winning songwriting duo Kristen Anderson-Lopez and Robert Lopez.
Our family cannot wait for COCO and for Olaf's Frozen Adventure!  I hope to share more information as it becomes available. COCO and Olaf's Frozen Adventure open in theaters on November 22, 2017!