Olaf's Frozen Adventure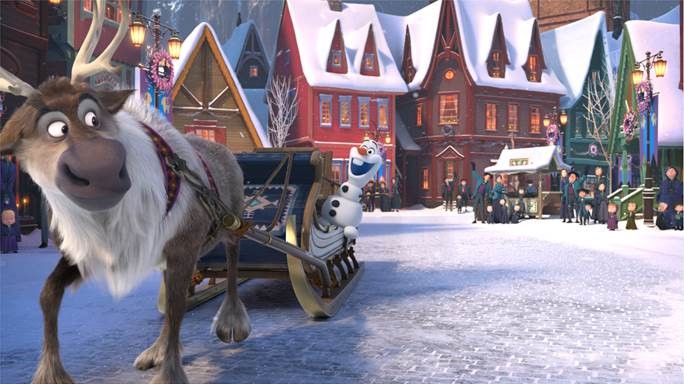 Olaf's Frozen Adventure is playing exclusively in theaters with Disney Pixar's Coco! I recently shared my parent's review of Coco as well as photos from the red carpet. Olaf's Frozen Adventure is an absolutely perfect compliment to Coco and I cannot wait for you to see them both together! I not only had the opportunity to screen Olaf's Frozen Adventure early, I also was able to talk with the film makers and musicians behind this soon to be classic Disney short.
At about 21 minutes long, Olaf's Frozen Adventure is an awesome way to hold fans over until Frozen 2 finally hits theaters.  It follows the heart warming tale of Olaf exploring family traditions. This winter, Anna and Elsa are celebrating their first holiday together; remember they were separated most of the time as children. Olaf hopes to find something for his friends Anna and Elsa who cannot remember any family traditions they had growing up.  There are laughs, tears, and full circle moments.
It always amazes me how many people go into making even a short animated film. Hundreds of film makers, song writers, animators, and more are needed to bring this beautiful art form and story to life.  I was able to sit down with Directors Stevie Wermers-Skelton and Kevin Deters, Producer Roy Conli, Songwriters Elyssa Samsel and Kate Anderson, as well as animators Michael Franceschi and Animation Supervisor Chad Sellers.
While the kingdom of Arendelle is inspired by Norway, you will not see only Norwegian holidays and traditions celebrated in the film.  While many Christmas traditions are seen, you will also see Hanukkah and other traditions. "We tried to embrace Frozen as an all inclusive sort of world." The original filmmakers pride themselves on it being a place that "embraces all faiths and walks of life." The major theme is family, and how families come together.
Director Stevie Wermers-Skelton shared that one of the biggest challenges in an animated short is keeping the story to around 22 minutes.  They do not want to make entire full length feature, but they typically have more story than they have minutes available.  It is apparently challenging to cut the story down. She revealed even adorable characters sometimes get cut.  Apparently a little goat named "Mr. Jingles" didn't make the cut, but he led to other parts of the story.
Olaf's Frozen Adventure actually has a brand new song writing team.  Elyssa Samsel and Kate Anderson took the reins for this film.  The musical styling flows seamlessly with the original movie's music.  I honestly would not have known it was a different team.  Elyssa shared that she and Kate spent a lot of time "living in the world of Frozen". She shared that they were very inspired by the original team and listed to their work over and over again.
Animation lovers are going to LOVE this movie.  One scene in particular is really special and unlike anything we have ever scene before.  One song scene looks like a knitted sweater.  This was apparently very difficult.  Each thread needs to be hand painted on each frame!  This was more of a stop motion style animation than 3-D animation.  It is very interesting and apparently very time consuming, I hope you will love it as much as I did!
Fun Facts :  I personally LOVE to hear about Easter Eggs in Disney films and Olaf's Frozen Adventure has a few.  While many people have noticed a few already, we heard about two that I had not heard mentioned anywhere yet.  Keep your eyes peeled on Olaf's sleigh.  You might just see Nessie from the Ballad of Nessie (some have reported that they think they see Pete's Dragon, Elliott.  Close! It is actually Nessie!  If you are very observant you might also see Baymax's fist on the sleigh too! I think it is so fun that the directors and animators take the time to fold in little pieces of the past into each film.  That is a fun little tradition!
Animators Michael Franceschi and Chad Sellers shared with us how a few scenes come together. They shared quick sketches, early renderings, and even final clips to show the progression and all the work that goes into every single scene. We then had a short drawing lesson with the animators! This is always fun for me, even though I haven't drawn really in more than a decade.  We all did a little quick sketch of Olaf in Disney Studios, and I just can't get over how cool that is.
Here is my very rusty little attempt….
It isn't the worst I guess….
Thank you to the whole team for taking the time to share with us about Olaf's Frozen Adventure!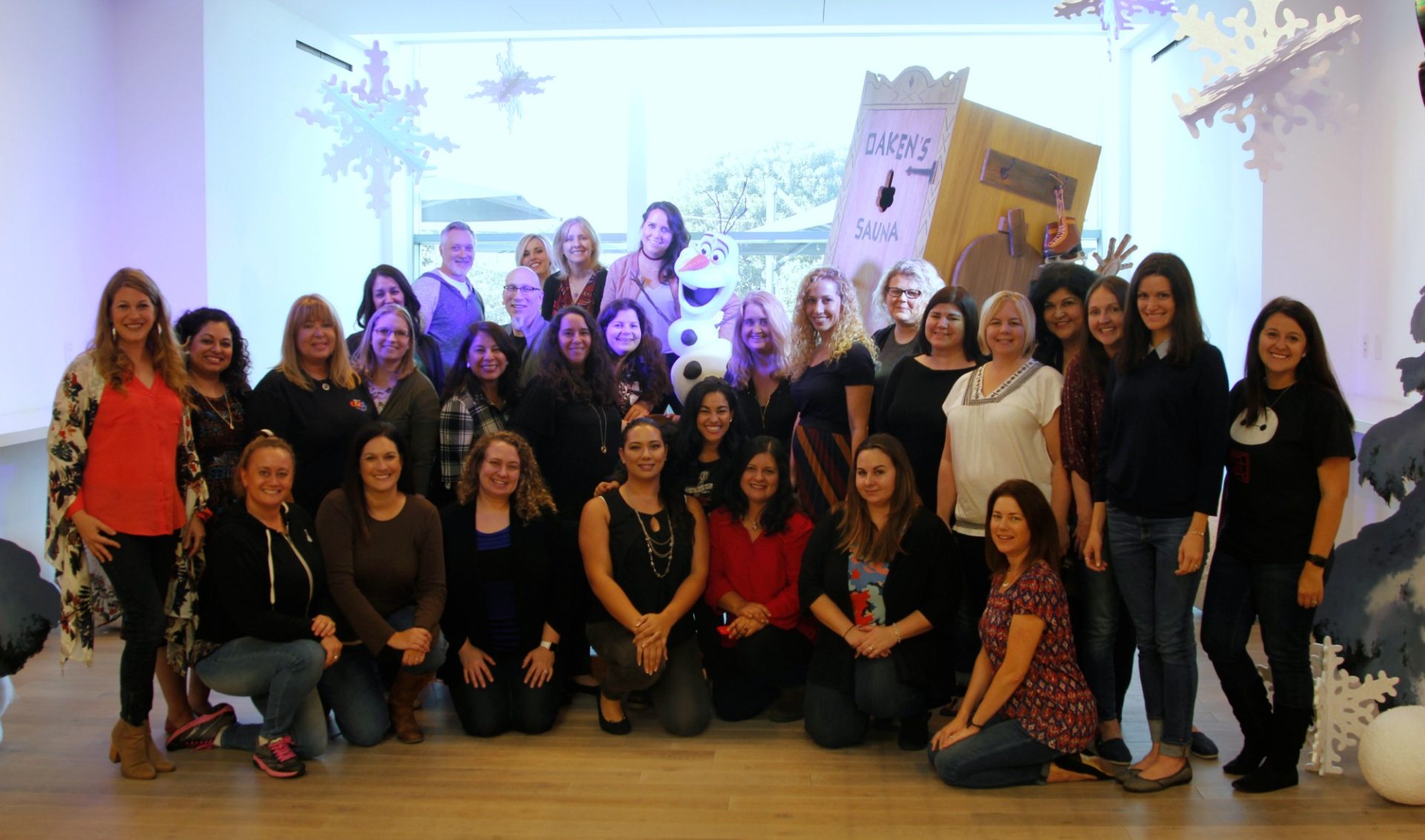 Photo Credit Mama Latina Tips
Check out the official trailer for Olaf's Frozen Adventure below. Tickets are on sale NOW for families and friends who want to celebrate the themes of "Coco" and "Olaf"s Frozen Adventure", including the importance of family, honoring your ancestors and following your dreams. Skip the ticket lines AND support our site by purchasing your tickets from Fandango today! Disney Pixar's COCO opens in theaters tomorrow – November 22, 2017. I will be in the theaters with my whole family! Happy Thanksgiving, friends!
On of our most popular printables this time of year is our Free Olaf Printable that we first shared when Frozen debuted! I thought today was the perfect day to share again!
+