On the Set of Single Parents
Disclosure: Thank you to Disney and ABC for hosting our group!
While in Los Angeles, I was able to visit the lot where the ABC show Single Parents is filmed.  We were able to tour the set of this hysterical show, talk with the stars of the show, and even take photos. Single Parents is still fairly new and people are still just discovering it.  If you haven't watched yet, it is so funny and sweet! So many families can identify with these single parent families. I love comedies with large ensembles, and this is perfect. Five parents, six kiddos, and so much hilarity. Please enjoy this behind the scenes photo tour of the ABC comedy, Single Parents.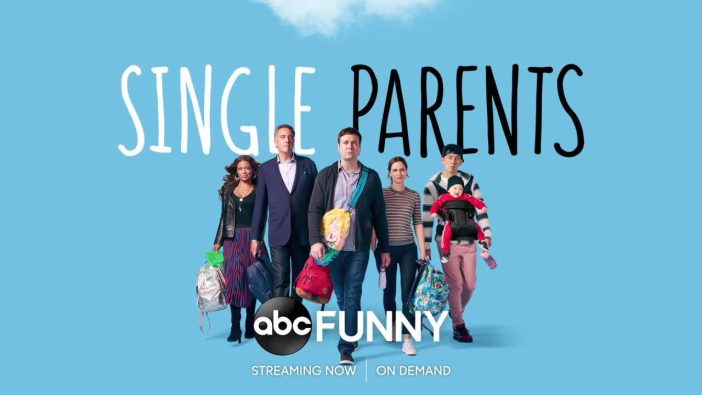 Make sure to check it out on Wednesday nights, or watch it on the ABC app, ABC.com. or Hulu! It is really a funny show that many people have not yet discovered!
Watch a clip of ABC's Single Parents here….

Mid-Century Modern houses are my love language. Brad Garrett's character Douglas wins best house in my opinion.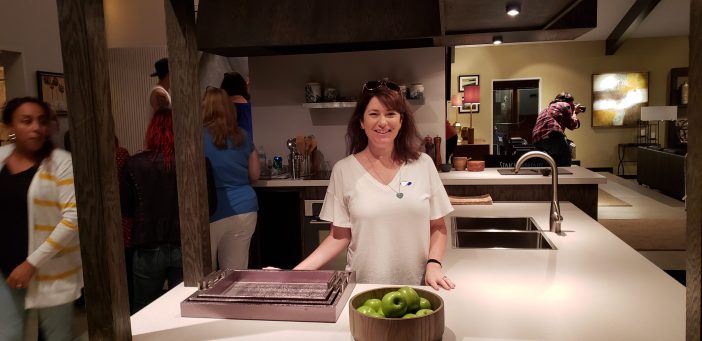 They want me to believe a set of young twin girls live in this house.  I am not buying it.  They must have a daily housekeeper.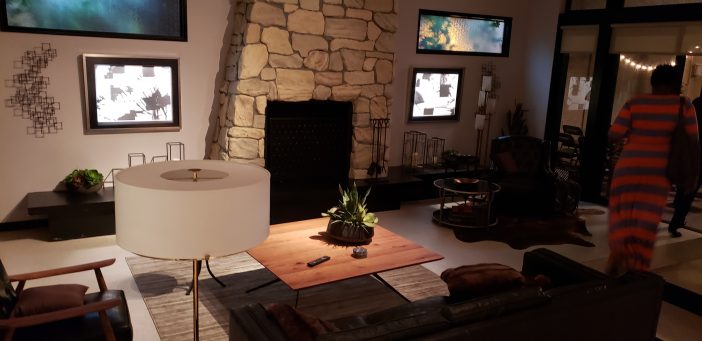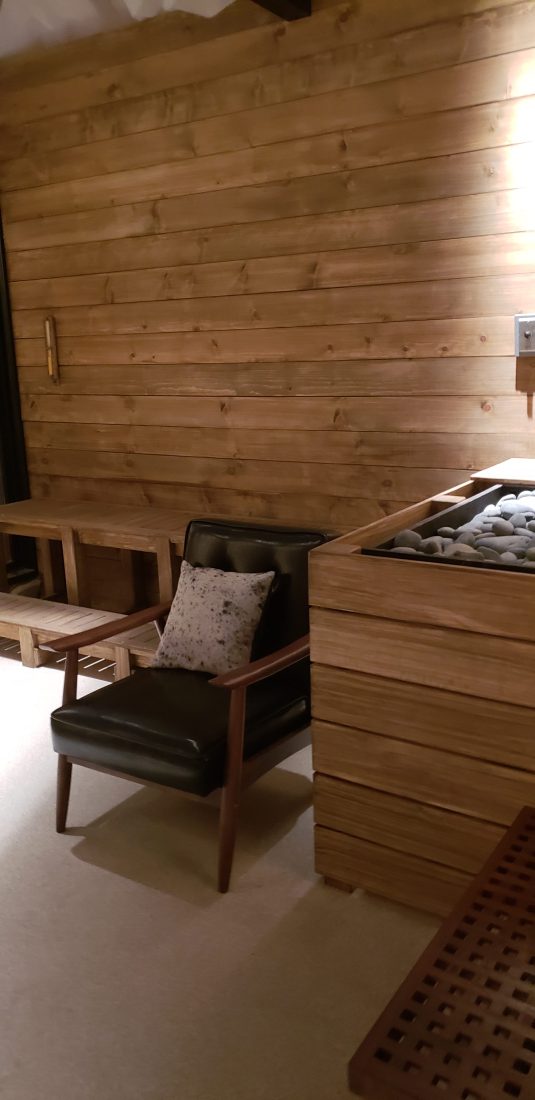 He has a sauna in his house too…. because of course he does.
Behind the scenes on a TV set is fascinating to me. There is always so much going on.  It is so cool to see sets that really look like a home or business when filmed.  Seeing a peek behind the curtain is fun!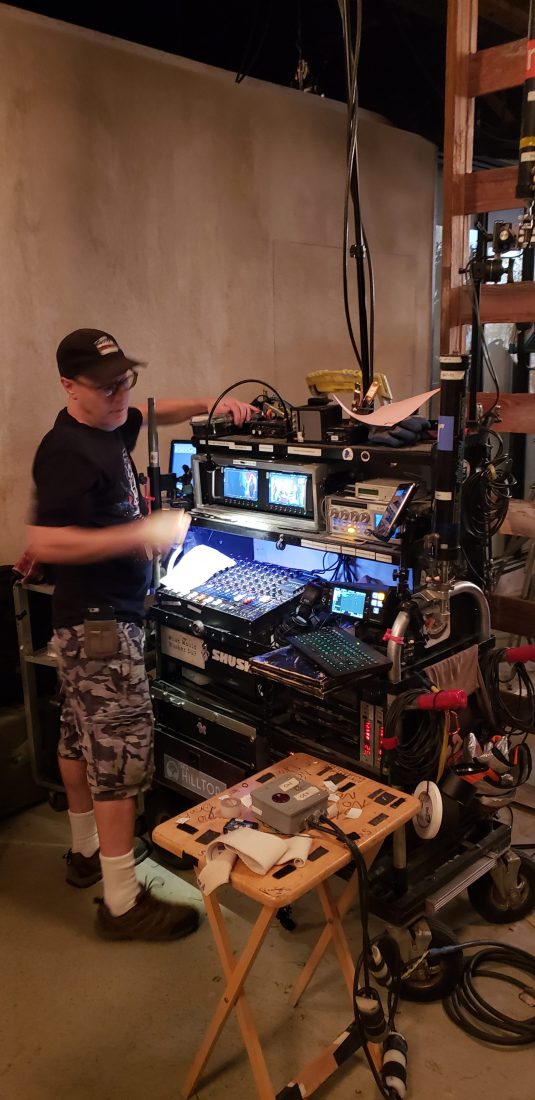 Jake Choi, who plays Miggy on the show was kind enough to be our guide on the set.  He talked about the show, the adorable baby twins that play his son, and was just all around charming.  We both were wearing "I voted" stickers and high fived one another over the awesomeness of democracy.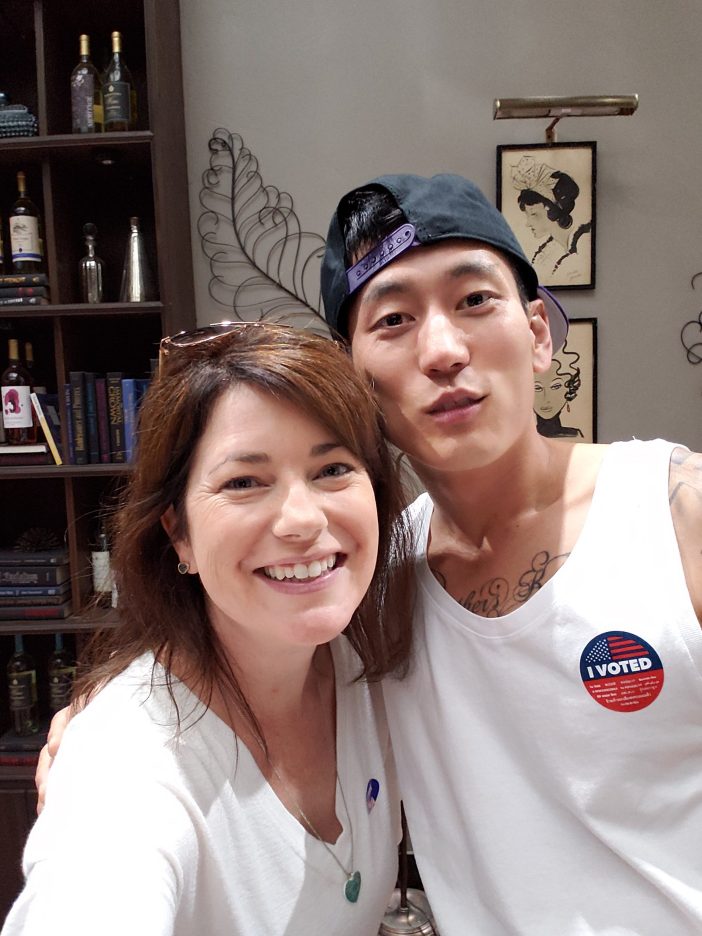 Angie's home is so sweet.  We were told by actors and showrunners that it was 'messy' because she is a busy, single mom.  Um, my house is messier than this, but whatever. It's TV so it is fine.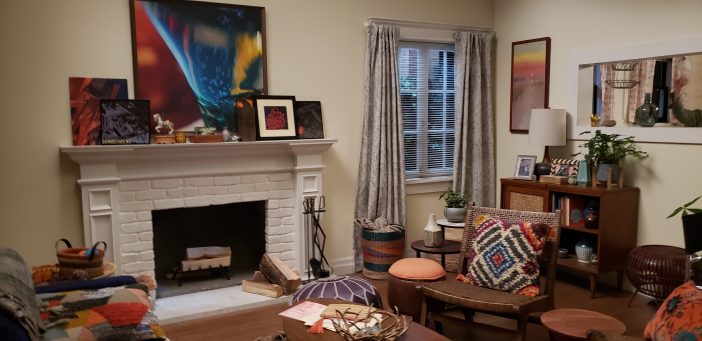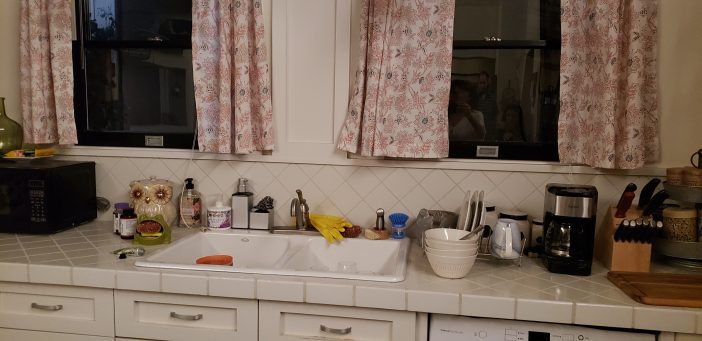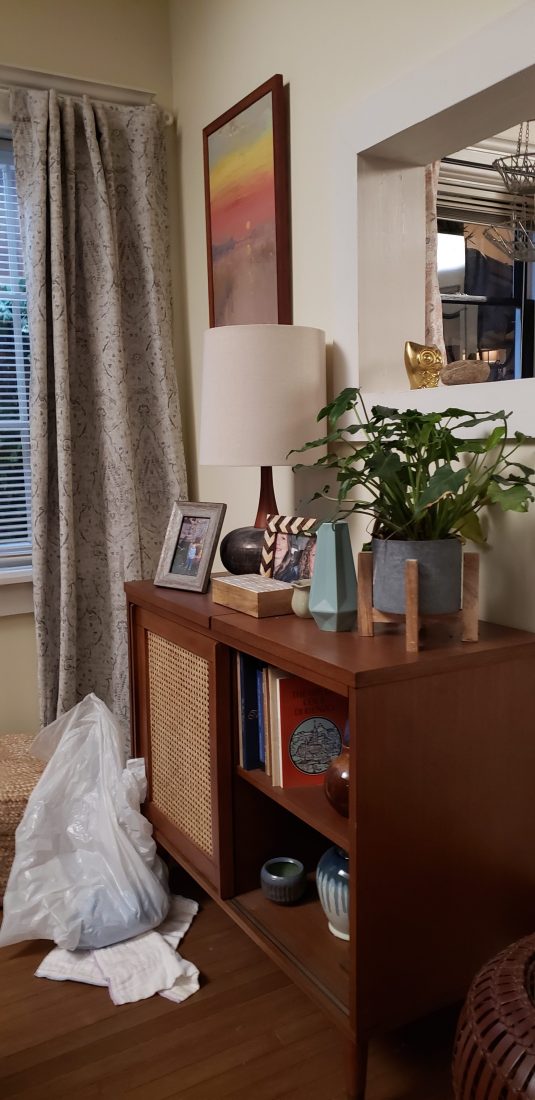 So Angie may be busy, and cluttered, but she has the cutest Boho house of all time.
The Winebrary is probably the cutest idea ever. Also, does this exist in real life? If so, where? If not, who wants to open one? I will be your first customer.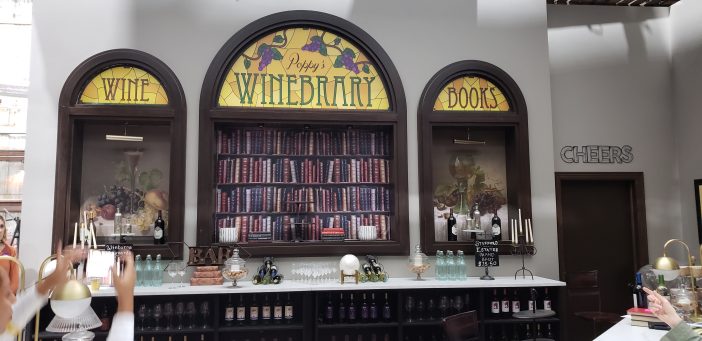 It's just wine and books and low light.  I know, it is heavenly.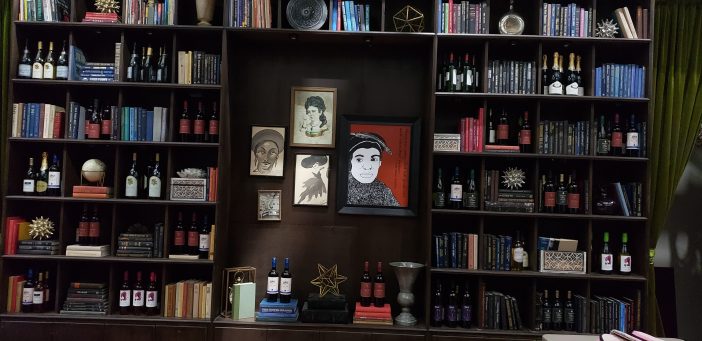 Rory's room is kind of amazing……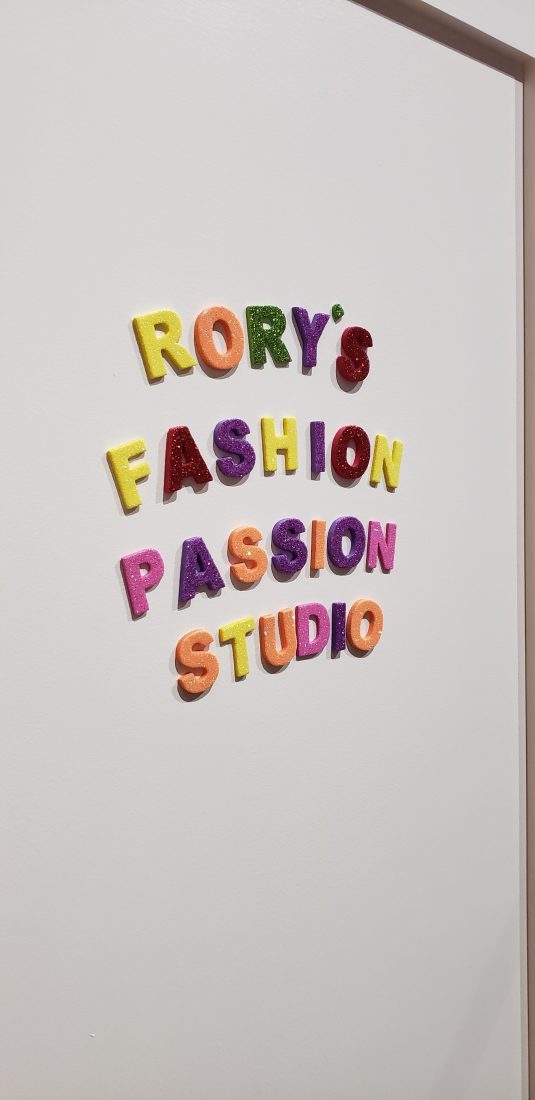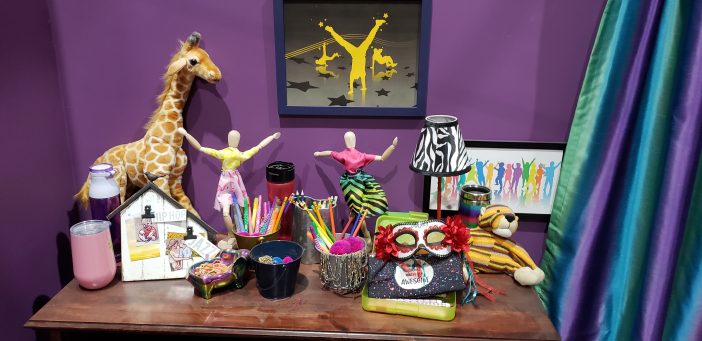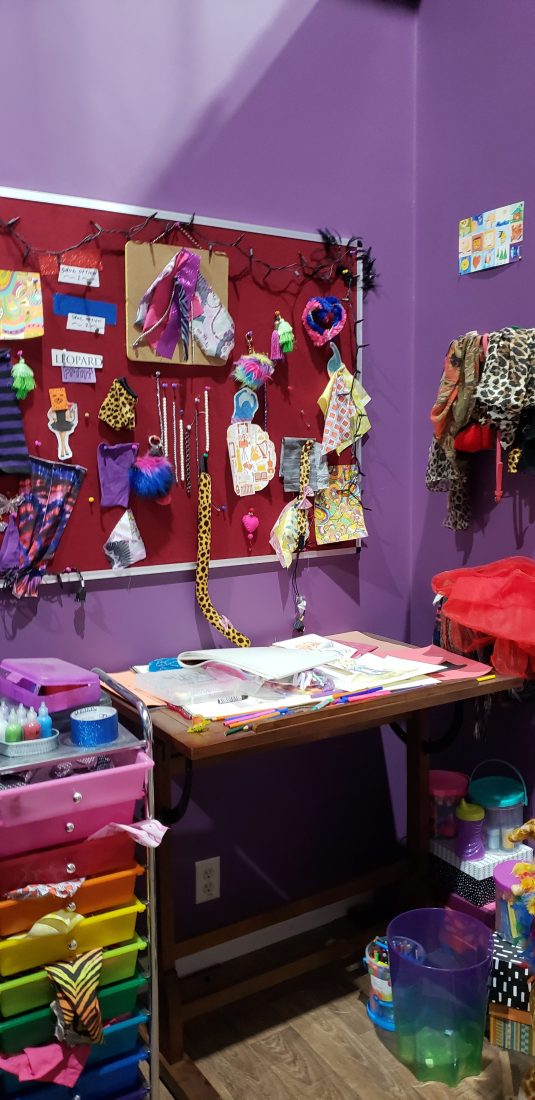 If you have never heard of Single Parents, you gotta check it out!  Follow them on social media with the hashtag #SingleParents
Single Parents airs on Wednesday nights at 9:30/8:30c on ABC. You can also check it out via streaming (ABC app/ABC.com/Hulu) and on demand.  I plan on getting caught up on this series that follows a group of single parents as they lean on one another to help raise their kids and maintain their personal lives. I love ensemble comedies, so I can't wait!
"The series begins when the group meets Will Cooper, a 30-something guy who's been so focused on raising his daughter that he's lost sight of who he is as a man. When the other single parents see just how far down the rabbit hole of PTA, parenting and princesses Will has gone, they band together to get him out in the world and make him realize that being a great parent doesn't mean sacrificing everything about your own identity"
Thank you to the folks at ABC TV for letting us check out the set in person!  We were fans before, but now even more so.