Painted Piano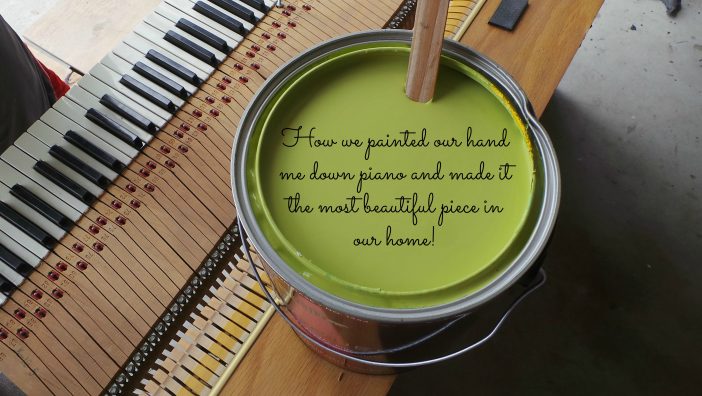 I love the idea of a piano as the focal point of a room.  So many beautiful updated painted pianos were floating all over my pinterest feed and I just couldn't handle it!  I thought it would be so fun and whimsical to have a working piano that was a beautiful color.  Pianos are of course an instrument and I want my kids to learn to play, but they are also such a beautiful piece of artwork.  A painted piano has been on my list of 'things I would like' someday for quite some time. And then it happened!  We got a hand me down piano and I was like "YES!"  While the piano wood finish was in perfect shape we have been pining away for a painted piano for forever. We couldn't wait to cover up the stain finish!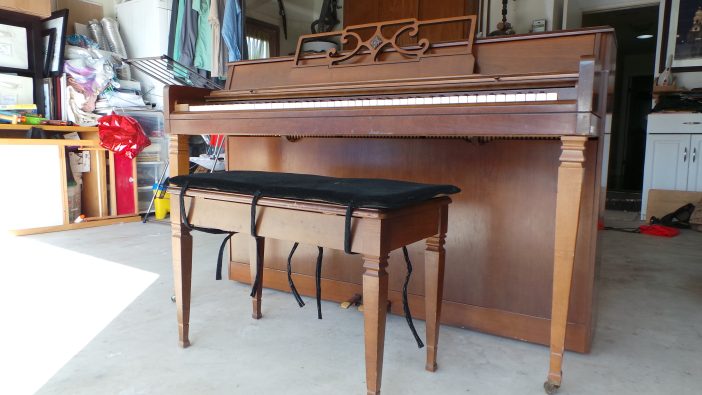 We are hoping to get the kids in piano lessons this year and we are in a little house that has the perfect spot for a piano.  I was so excited to have a piano but I was not too happy with the natural wood finish.  It was actually beautifully finished but I really wanted a painted piano in the house.  As I may have mentioned before, we have fallen in love with Behr Marquee. I was a little anxious about painting a piano but I knew Marquee would make it easy and in one coat.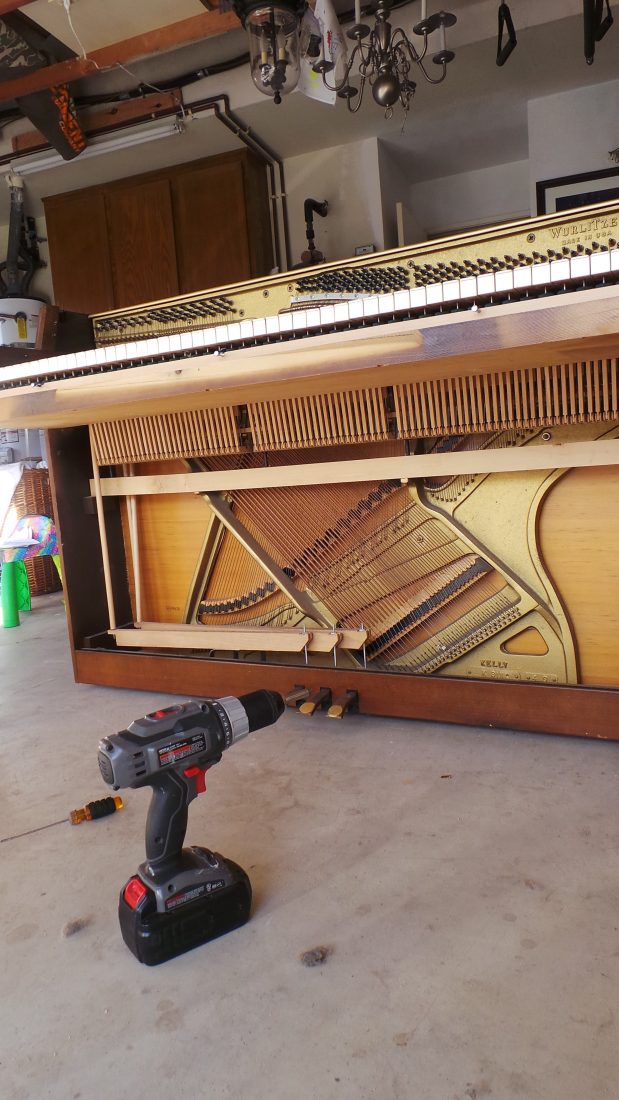 Step one – The hubs took the piano apart which gave me some legit anxiety.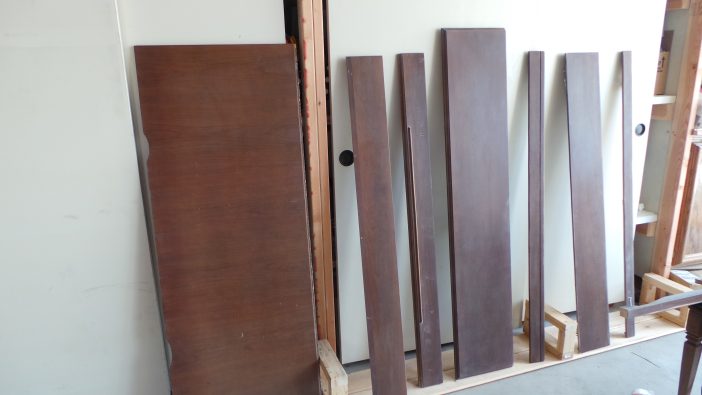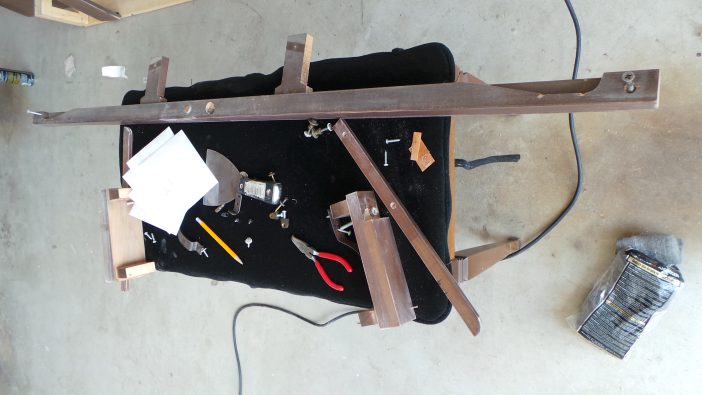 We had to wait for a few minutes while Little Miss C's mind was blown by the insides of the piano being exposed!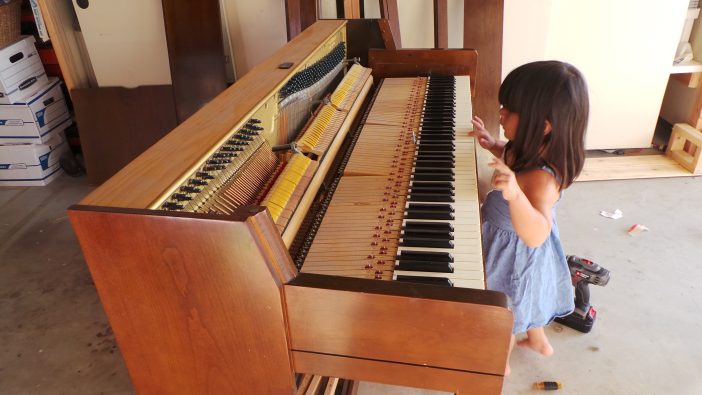 We chose a lovely, bold green by Behr Marquee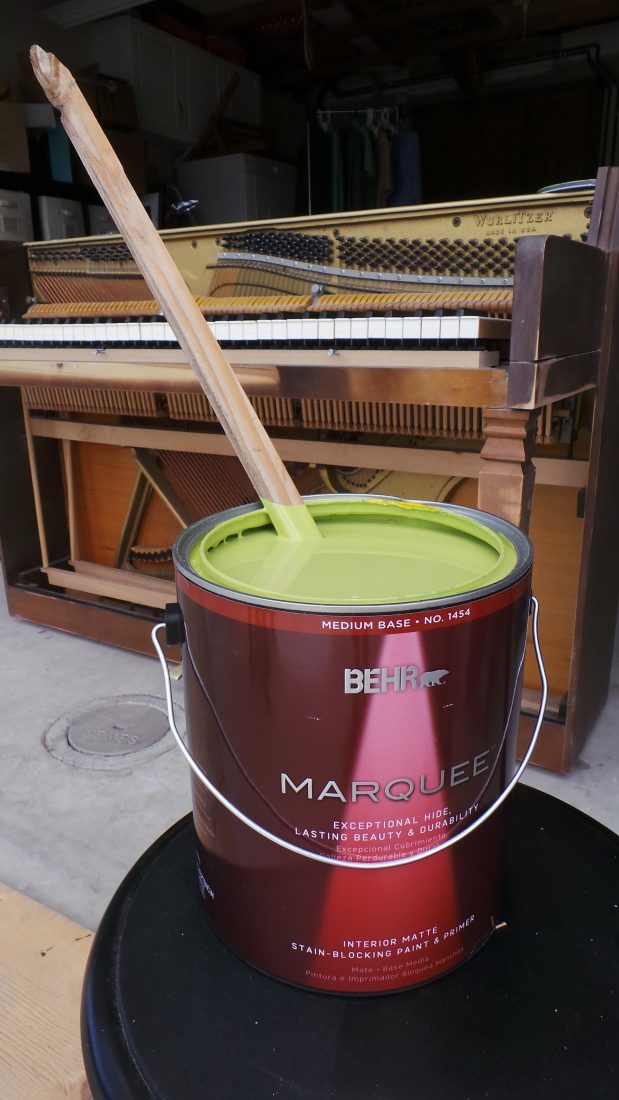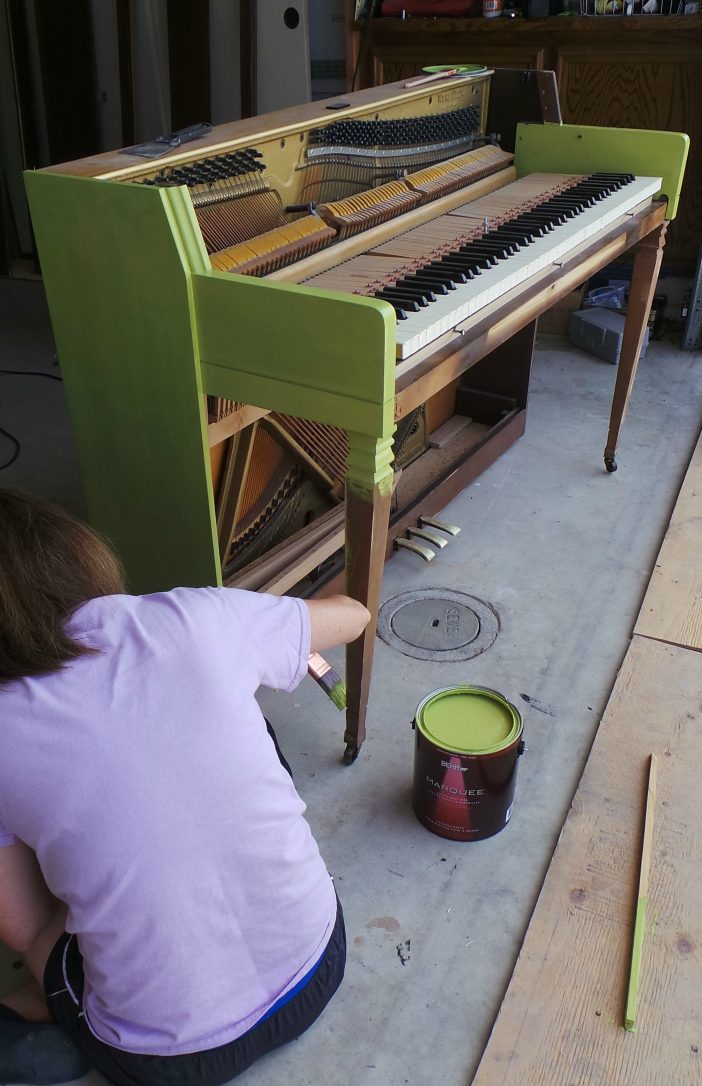 We hand painted our piano with a brush.  I have seen many people paint pianos with a sprayer but those are rich people with sprayers.  I don't have that fancy equipment but this worked just fine.  We used Behr Marquee (unsponsored gush) and painted it directly on the piano.  We did not use primer.  Other than a few spots that I think I just didn't give a fair coat to the first go around it only needed on coat.  I did tiny touch ups in a couple spots – but I cannot encourage you to use Behr Marquee enough!  It is a couple dollars more per gallon than standard paint, but I promise you don't want to paint your piano twice!  If I am being honest, I didn't even want to paint it once.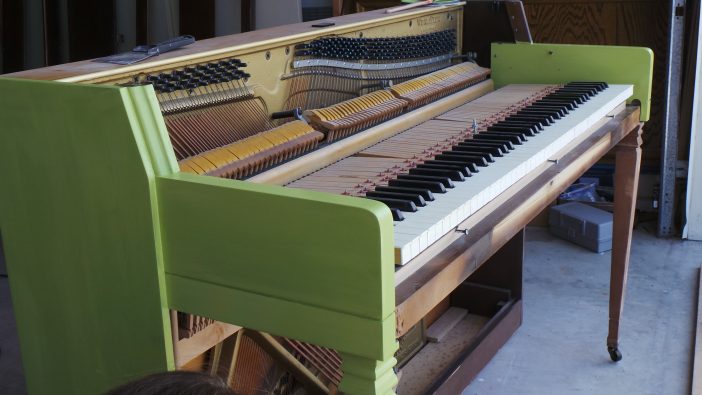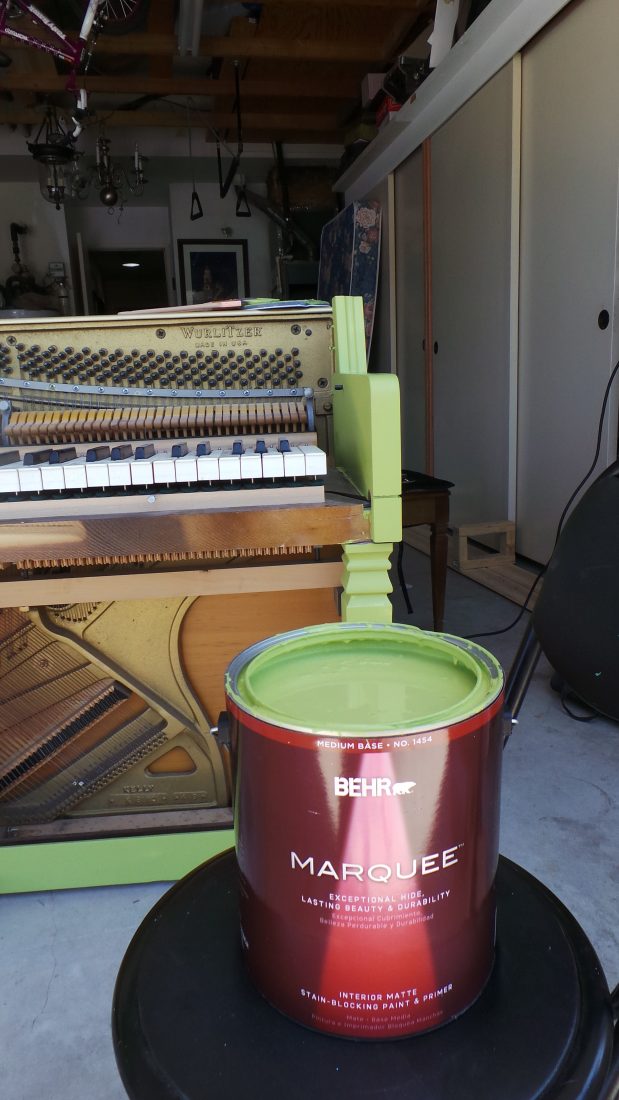 After the piano was painted we let it dry overnight and then Harry put it back together.  I have no idea how this works and the hubs just offered this detailed explanation when I asked "I bet someone has disassembled and reassembled a piano on YouTube, suggest that."  Sorry it wasn't more thorough – but that is a great idea.  He said "I just winged it."….. which I want to say for the record I don't suggest that technique.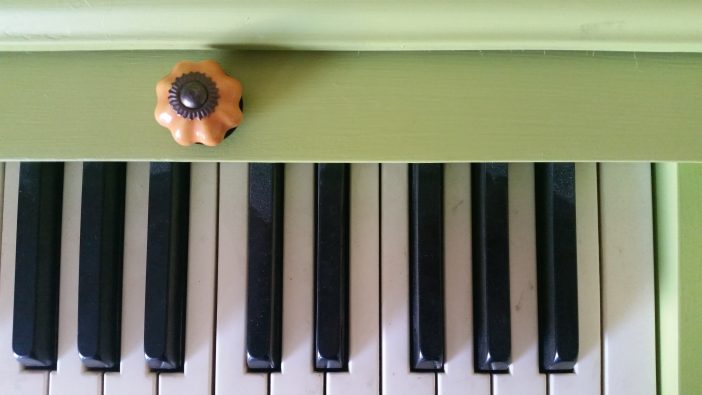 I bought two fancy drawer pulls at Hobby Lobby for $3 each and I love them to pieces! Look at them all orange and cute!
And with half a gallon of paint (we used the rest on other crafts!) and $6 worth of drawer pulls we have a fancy painted piano!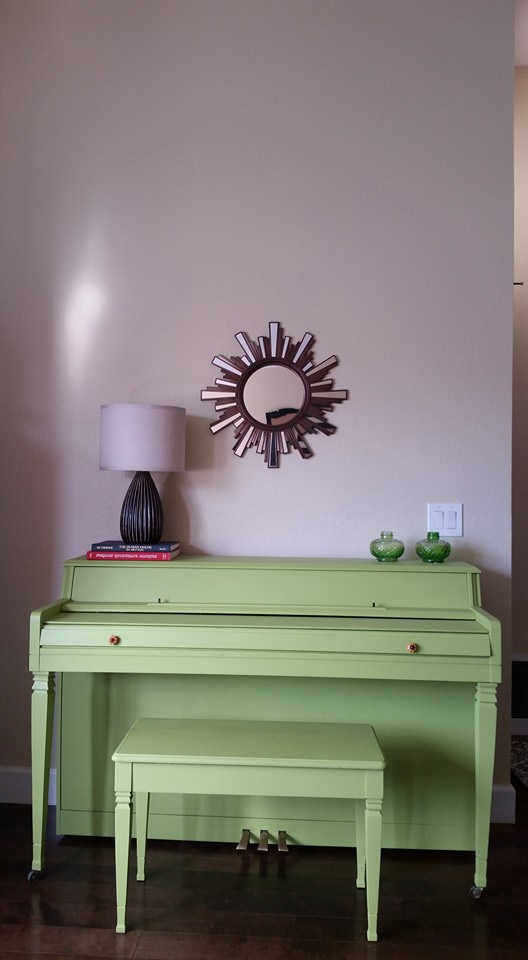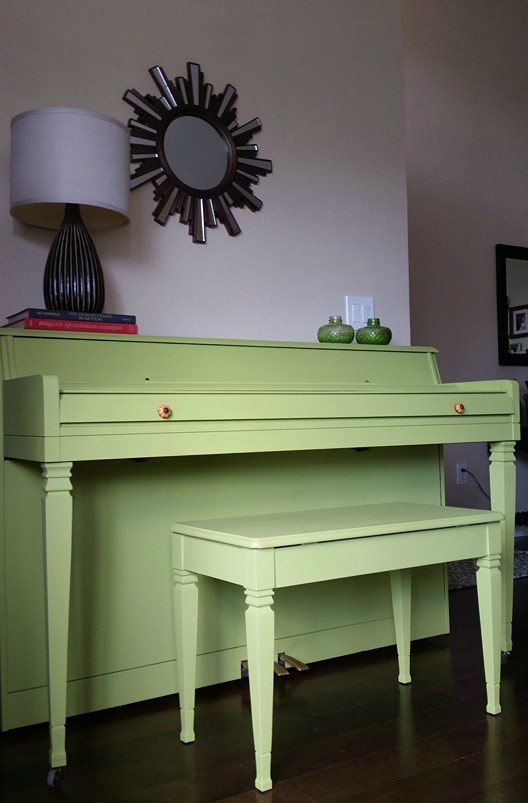 *This is not a sponsored post, but the good folks at Behr love to send us paint for our projects that we plan on sharing with you.  Behr Marquee is the paint we would use anyway so it is a total win win.