Painting the Roses Red – DIY Ornament
Disclosure: Highlights Along the Way is a participant in the Amazon Services LLC Associates Program, an affiliate advertising program designed to provide a means for sites to earn advertising fees by advertising and linking to amazon.com.
The Queen of Hearts is one of the scariest and funniest of all the Disney villains. As we put together our first Halloween tree, we really wanted to make several of our ornaments. The theme of our Halloween tree is "Disney Villains" so of course we needed to feature The Queen of Hearts from Alice in Wonderland. One of the creepiest scenes in Alice in Wonderland has always been when the queen realizes her red roses have been painted. "Painting the Roses Red" became one of our favorite and easiest DIY Halloween tree ornaments!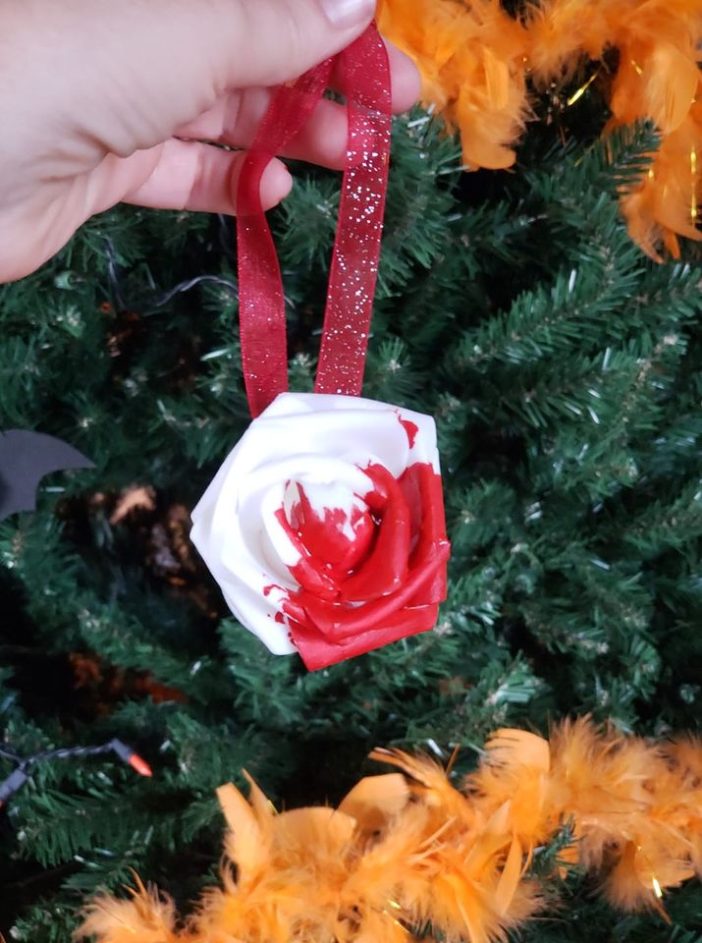 All you need is a few items from Amazon (or your local dollar store!). Fake white roses, ribbon, and inexpensive red acrylic paint! Use any craft paint brush or even pour your paint into a bowl and dip your flowers! This is a simple craft that children and adults will enjoy making. Painted red roses ornaments only take a few minutes to make and dry quickly.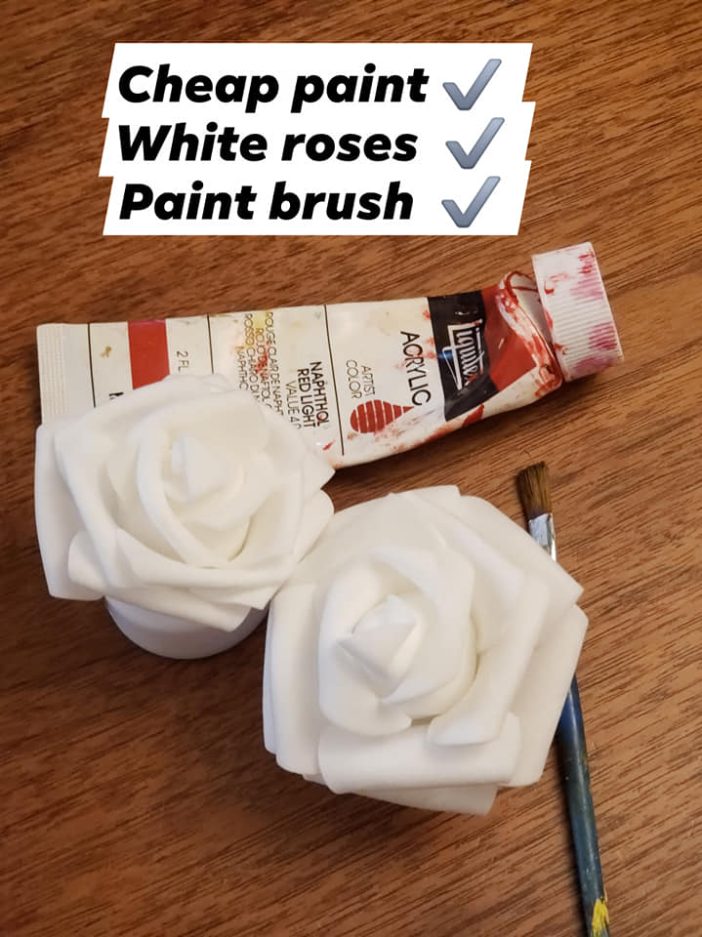 DIY "Painting the Roses Red" Ornament Process
Clip the stem from your roses so only the flower is left. Our roses are actually small LED lights we purchased at our local dollar store. While I think the blinking light adds to the creep factor, a regular faux white rose will work just fine.

Paint red acrylic paint on about half of the rose. This is meant to be messy.

Tie or hot glue a ribbon of your choice to the back of your rose.

Allow a few minutes to dry and then hang on your Halloween Tree!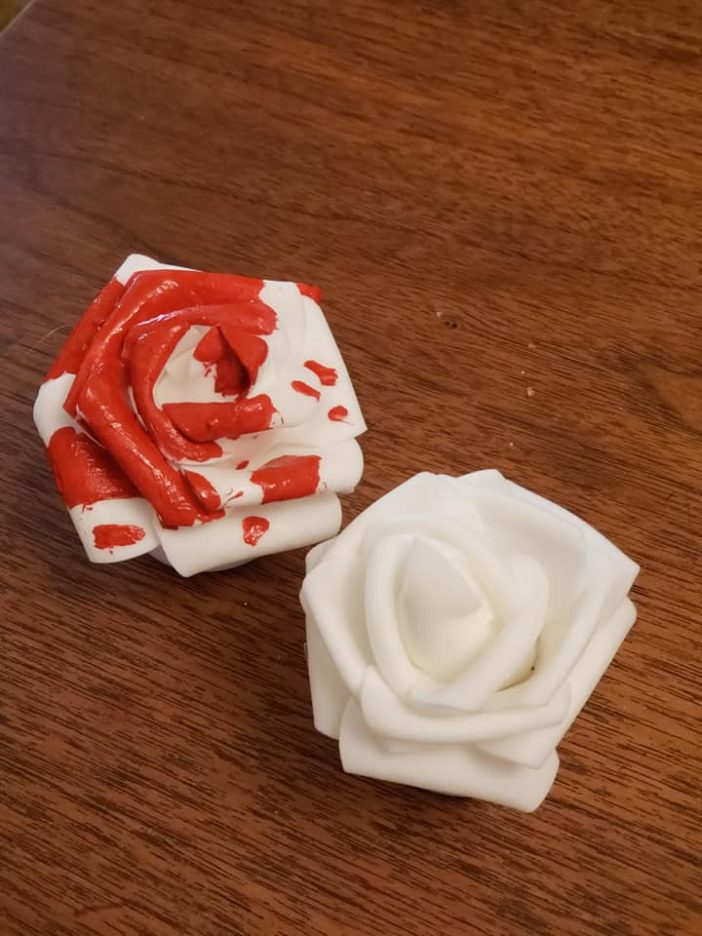 Voila! Red Roses to decorate our not so scary Halloween tree.
Please make sure to check out our other posts (coming soon!) with simple and fun ornament ideas for a Disney Villains inspired Halloween Tree. This year we know that many of our favorite Halloween activities will not be happening. Our kids are also getting bigger and we know that 'Trick or treating' will not be a thing they do forever. In an effort to focus on a fun new tradition rather than focusing on what we are missing out on, we started our silly Halloween tree. We hope it inspires others to find ways to connect with their loved ones and focus what we have and innovative solutions rather than pout about what we are missing out on.
Before you go, we hope you will check out this video made by my daughter. She loved creating cute "Mickey Ghost" ornaments for our tree using just left over yarn she already had!