NEW! PCH Grill Buffet at Paradise Pier Hotel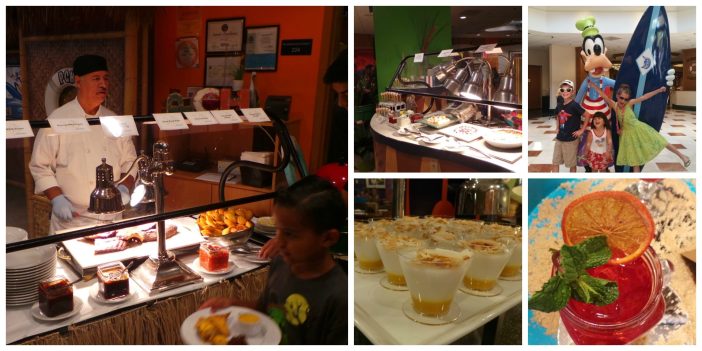 Disney's PCH Grill is a new dining option available at the Disneyland Resort that is sure to be a great addition for many families.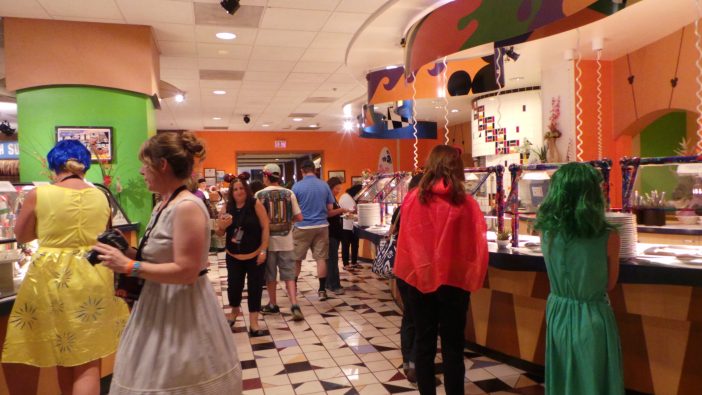 PCH Grill has a relaxed and laid back vibe that the Pacific Coast Highway is famous for. The food at Disney's PCH Grill is inspired by the tastes of the coast from San Diego up to Northern California. Disney says you could also say PCH stands for 'pure culinary heaven'!  So many delicious things to try, make sure you are very hungry when you come – there are so many choices!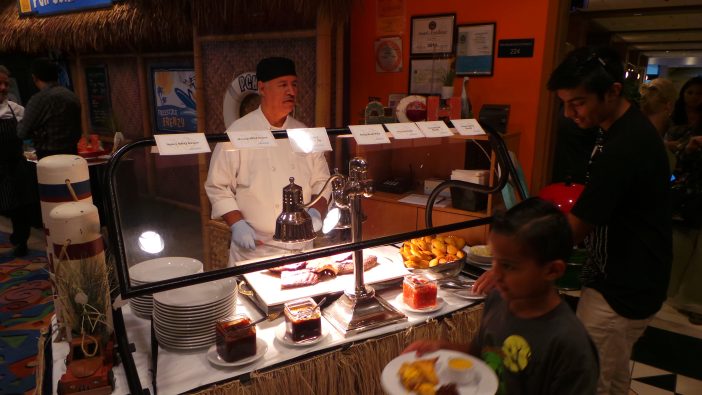 The carving station with dry rubbed smoked tri – tip beef and baby back ribs was very popular with guests when we visited. Wood-fired pizzas, sustainable fish tacos, shrimp Alfredo, heirloom tomato and mozzarella salad were just a few of the things we sampled and there were so many other options! The kids loved the mini hamburgers, cups of macaroni and cheese, hot dogs, and more (they also each mad a huge 'build your own' salad from the main salad bar.  For those looking for lots of options this is a really great restaurant.  We don't have picky eaters in our family, but we all have different preferences – the carnivores were as thrilled as the leaf eaters!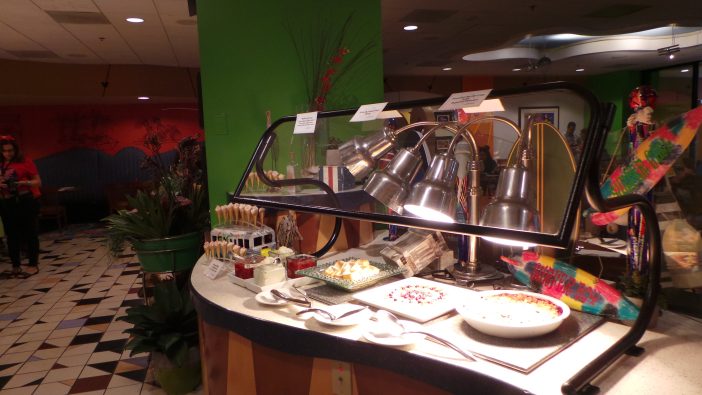 The prices are a bit lower than other Disney Resort buffet and great for those on a budget.  Cost is $27.99, $13.99 ages 3 to 9. This includes all the delicious dinner, standard drinks (soda, tea, milk, coffee), and desserts you wish!
PCH Grill does offer three specialty non alcoholic drinks that you might want to splurge on – we sampled all three and they are a sweet dessert in and of themselves! Party Wave Lemonade, Peach and Orange Tea, and Watermelon Lemonade are especially refreshing during this warm weather that is still hanging on.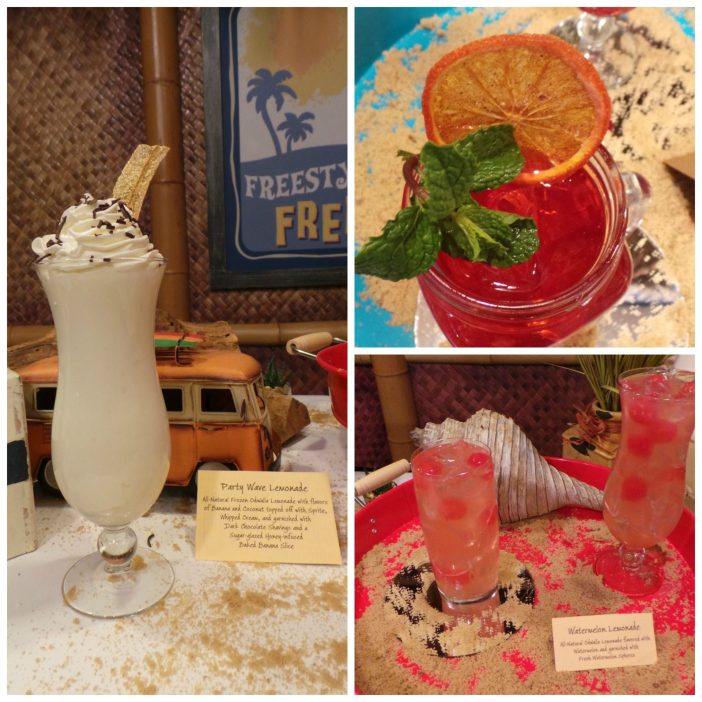 Like most people we play very hard all day long at Disneyland.  We tend to be hungrier at our dinner time than most so a buffet is a great deal for our family.  A standard kids meal is perfect for lunch, but at dinner time kids often eat more if they have been playing all day at Disneyland.  Treats are one of our families favorite things at Disneyland and the huge spread of treats for dessert was perfect for us.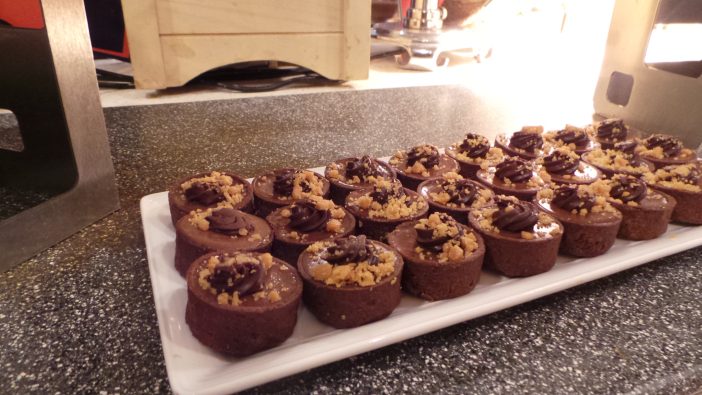 Our big kids say you must try the s'mores and the chocolate salted caramel tarts.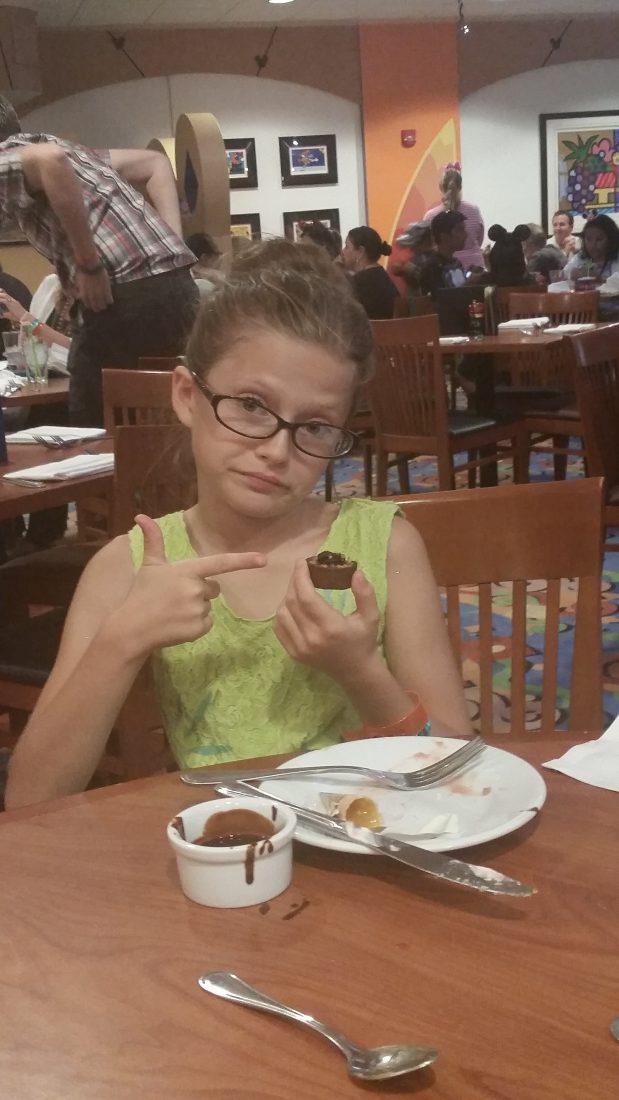 Our littlest says to make sure to have a mini dessert filled vanilla bean ice cream cone.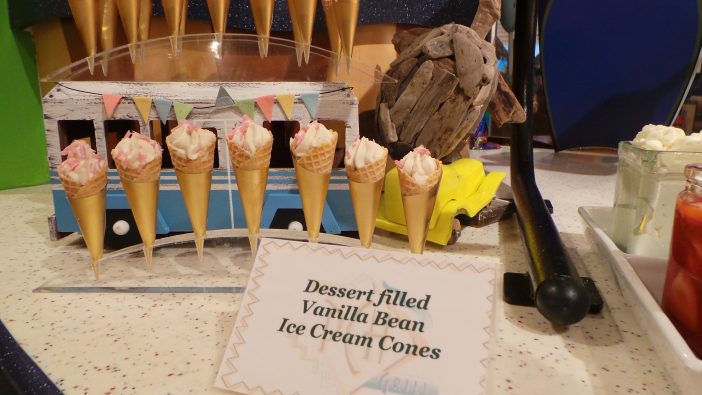 PCH Grill is the only buffet at the Disneyland Resort that does NOT have characters in attendance.  If you are looking for a character dining spot it is good to know that this is not the place to go (there are several other great options for character dining!).  PCH Grill is the best place to go when you want great food and a little break from all the excitement.
Hours are 5:30-9 p.m. nightly.  Reservations are highly recommended.
*Thank you to PCH Grill for hosting our family as part of the Family Blogger Event at Mickey's Halloween Party!  We were thankful to be able to share this exciting new option for all of our readers!