Pottery Barn Inspired Ruler : $7 verses $99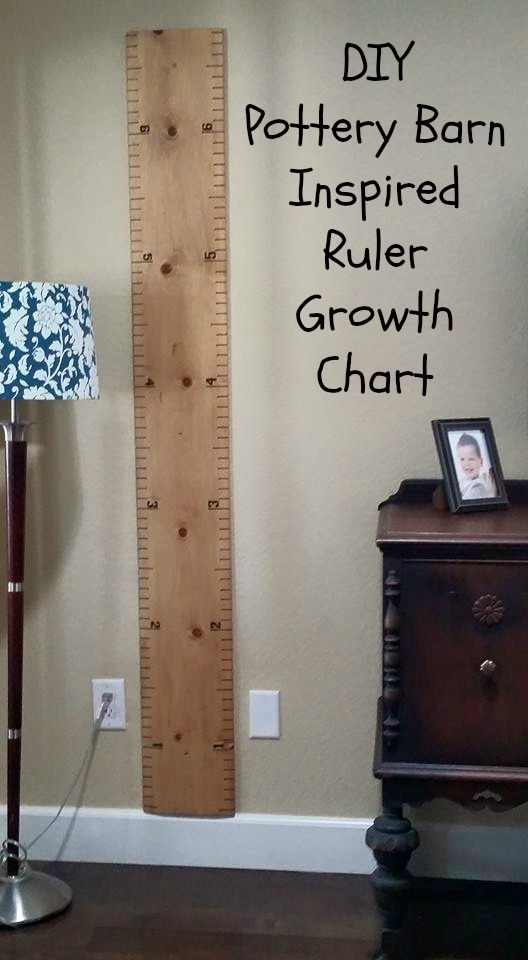 I love Pottery Barn so much.  Sadly, I am not a billionaire.   Thankfully, I do have $7 and I am married to someone very handy.   In one afternoon my husband was able to make this adorable Pottery Barn Inspired Ruler Growth Chart for our living room for the very happy price of $7.  When Harry was at Home Depot getting products for our Bathroom Remodel (oh, you should check that out too) he remembered that I had mentioned I wanted a Growth Chart that 'looked like a giant ruler' and he bought a piece of wood for $7.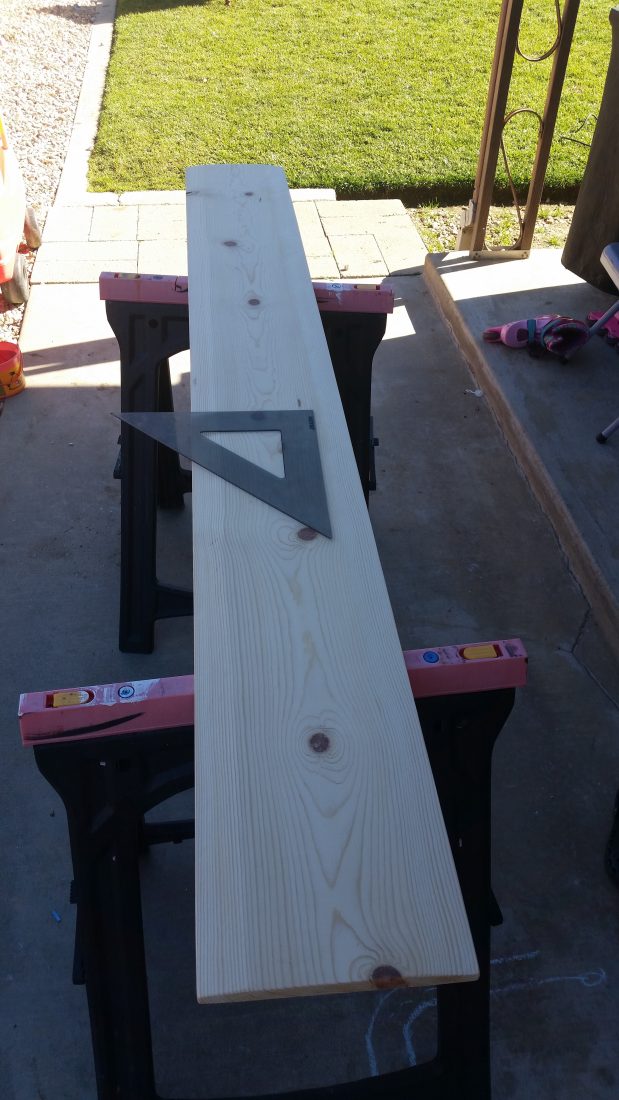 He brought it home and cut it to exactly six feet and 8 inches tall.  Our baseboards are four inches high so this was the perfect height to have a 7 foot tall ruler.
Based on Russians generally being on the large side anyway and our son's unquenchable appetite we are fairly certain we are going to need a seven foot tall growth chart for proper documentation of our kid's height.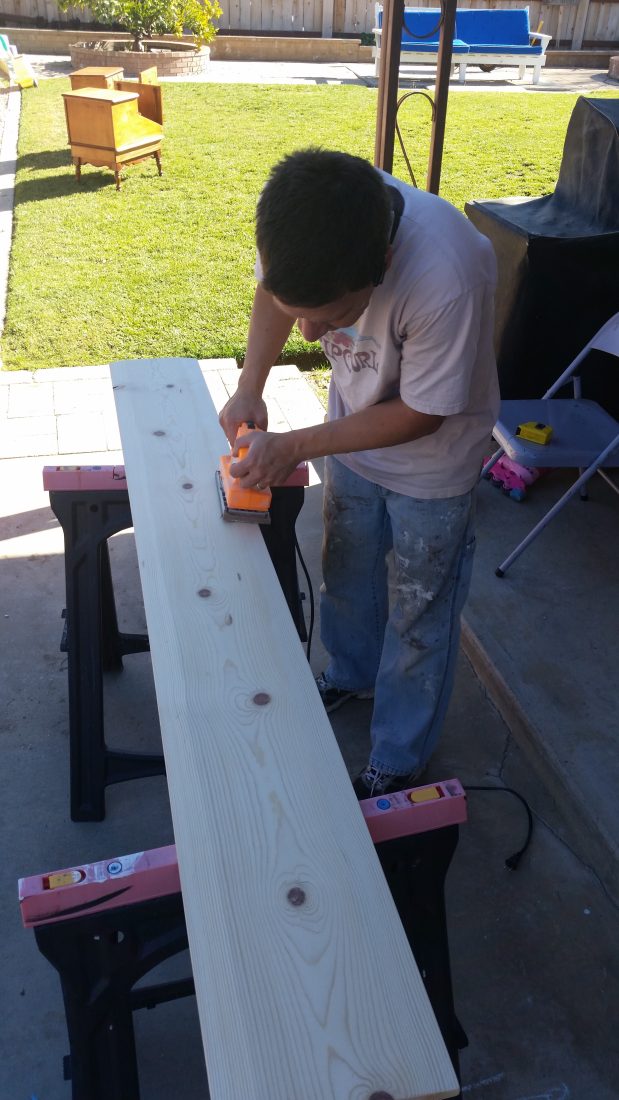 After deciding on the height and cutting to size he sanded and then beveled the edges.  The beveled edges are really what does it for me. I think the bevel makes it look more charming and more like a 'real' ruler than the Pottery Barn option.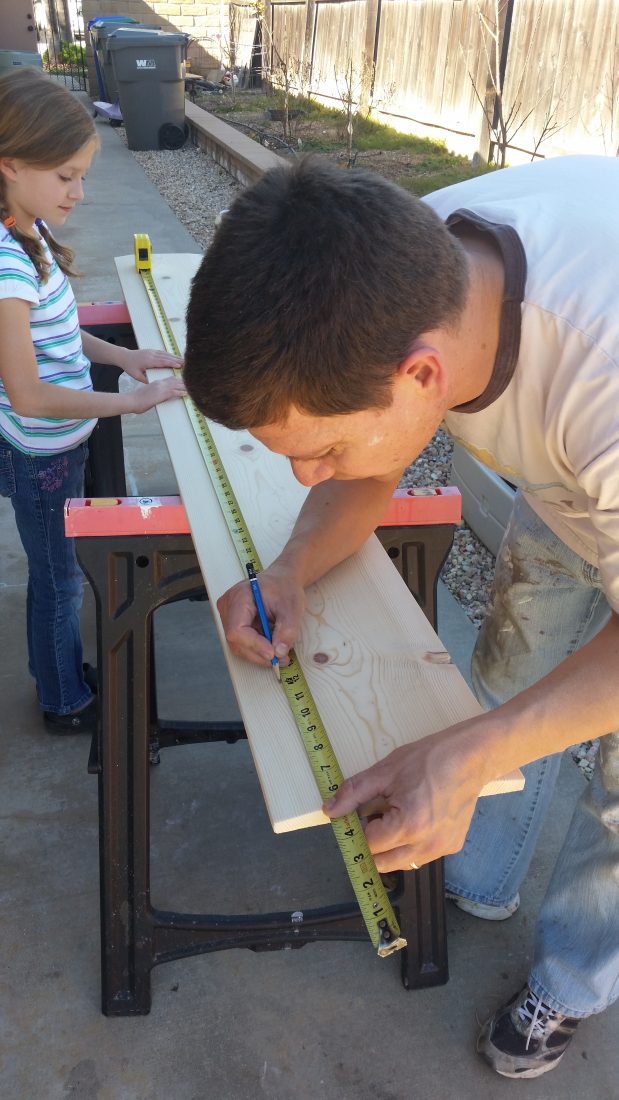 A quick dusting and then all that was left to do was put in feet and inches.  As stated before our ruler has some modifications; it's 7 feet tall instead of 12 which would be more rulery, but we are pretty sure 7 feet is gonna be good.  Also, our ruler is NOT actually 7 feet tall; it is 6 foot 8 inches just placed four inches from the ground.  So laying down it might not make much sense, but up on the wall it is adorable perfection.  Harry simply measured out feet and then 12 inches inbetween and made dashes all along the way.  He free handed dashes for each and it was looking great!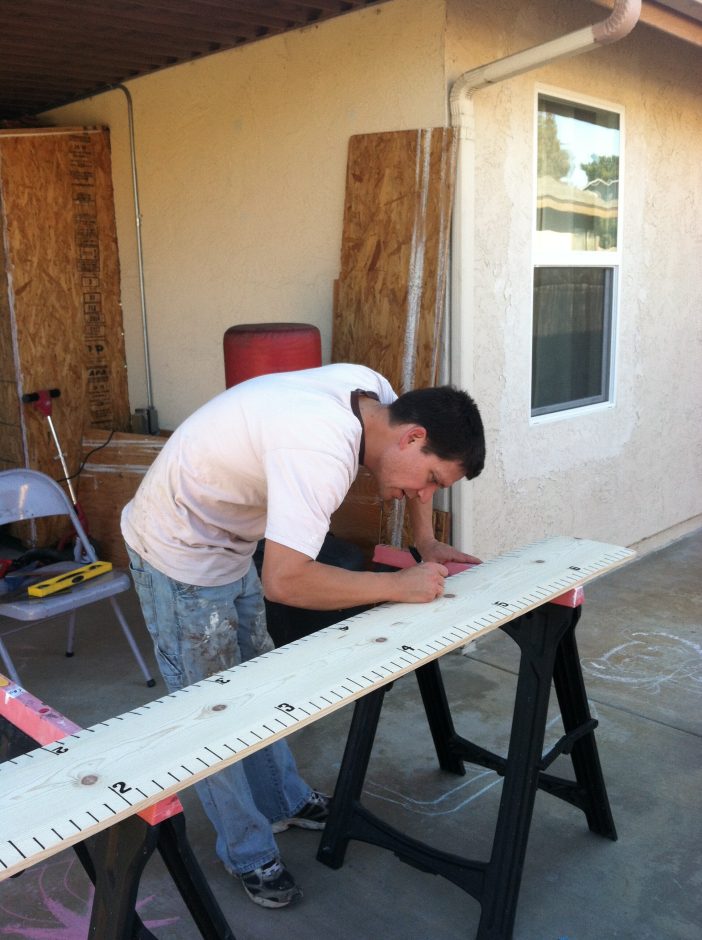 While I have seen other DIY rulers, I like that he decided to use both sides.  We can measure more kids this way and while it is the same measurements on each side it kinda reminds me of the 'cm on this side', 'inches on this side' our American rulers have going on.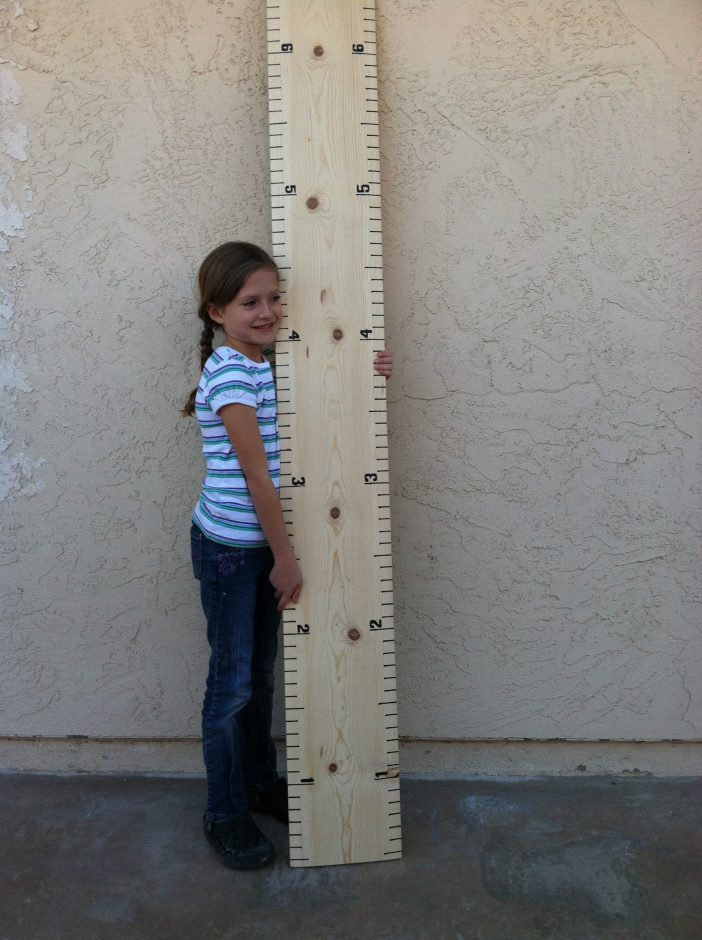 A light stain to seal it all in and 'voila!' – fancy schmancy!