Potty Training, it will happen when it's gonna happen : Parent's Choice Diapers for now!
Disclosure: This shop has been compensated by Collective Bias , Inc. and it's advertisers. Opinions are my own. #BabyDiaperSavings #CollectiveBias #Cbias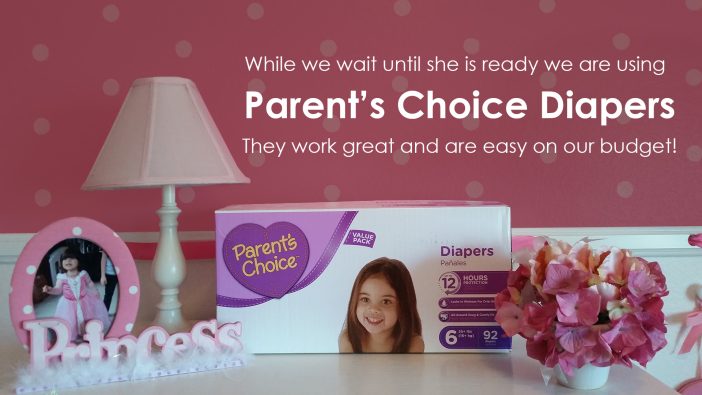 So, our littlest recently turned three.  We had hoped we would be out of diapers by this point.  We knew we might not be completely potty trained, but we were hoping we would have been on our way by this point.  Other than a few rare occasions where Little Miss C will grace the potty with her attention, she is more than happy to continue wearing her diaper.  *sigh*  Weird thing is, at the sophisticated age of 3 she doesn't seem to have any appreciation for the budget.  She doesn't seem to mind at all when I say "Mommy sure wishes you were out of diapers, they are so expensive!"  "That's OK Mommy, I like my diaper still, I still a baby.  Someday I gonna use the potty, today I use my diaper."  *Sigh*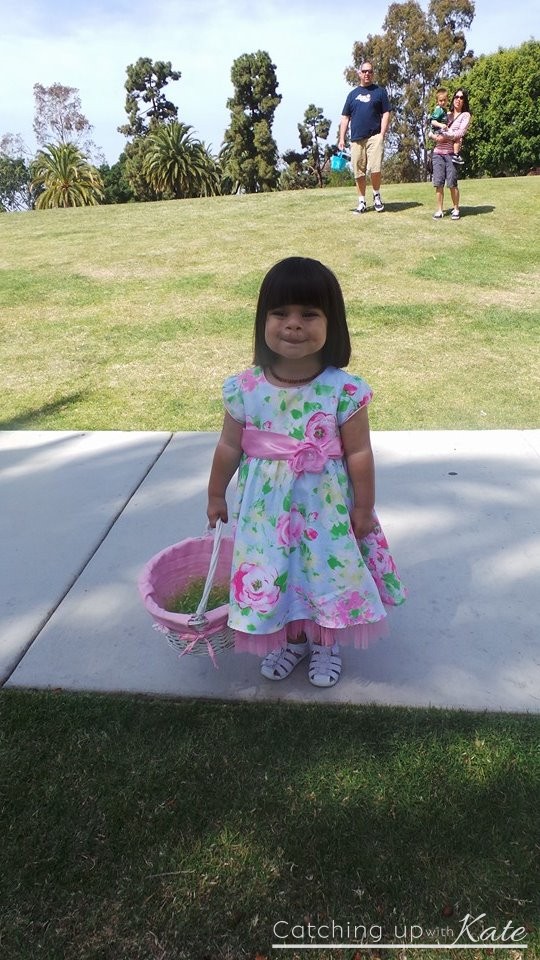 And we are patient; we promised ourselves we would be patient the day we committed to Little Miss C over three years ago.  Our oldest all but potty trained herself well before two years old.  She was totally ready and motivated. Our son was ready by 2, but not at all motivated.  I feel like we insisted he sit on the potty a little early, even though he understood and didn't like diapers, he just wasn't ready to sit on the potty sometimes.  We promised ourselves that if we ever were to adopt a child in diapers again that we would not push.  We would suggest the potty, but we would never again have a potty stand off or a 'let's take all day and just learn how to do it.'  That works great for some kids I guess, but we just felt we missed out on some fun during those potty training days with our little guy and he would have learned in his own time.  So we are being patient this go around, but you know what stinks?  Paying for diapers three years later.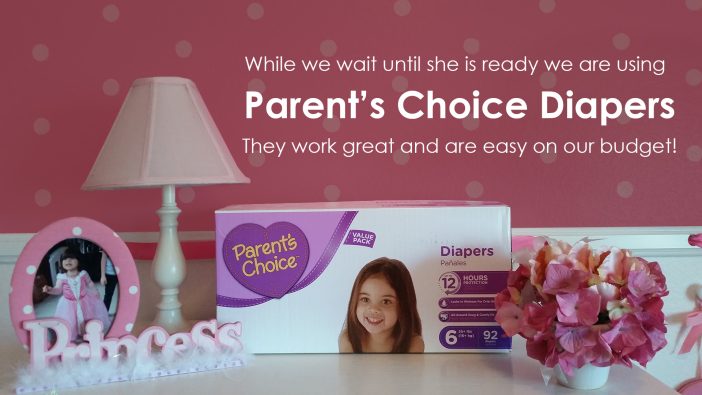 Not to fear though, diapers are in the budget anyway, and for now we are using Parent's Choice diapers.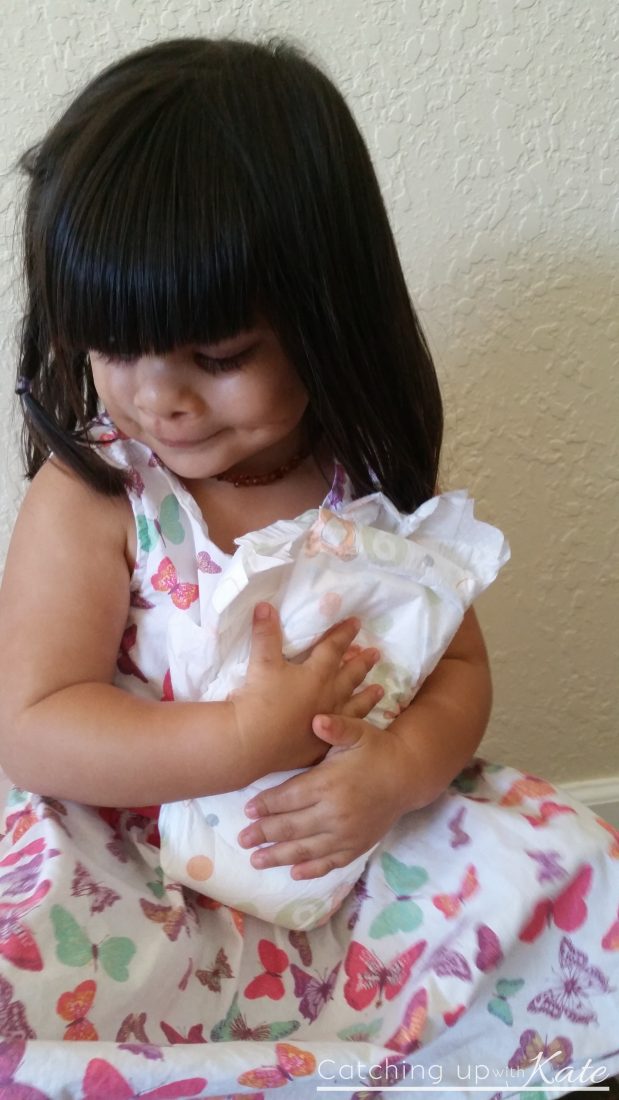 We buy Parent's Choice at Walmart and we have been for quite some time.  Parent's Choice has great absorbency even overnight and they are the most budget friendly diapers we have been able to find.  We have really found that Parent's Choice diapers are the best value brand diaper out there.  You can even print out a Coupon for Parent's Choice diapers <—- click here for yours!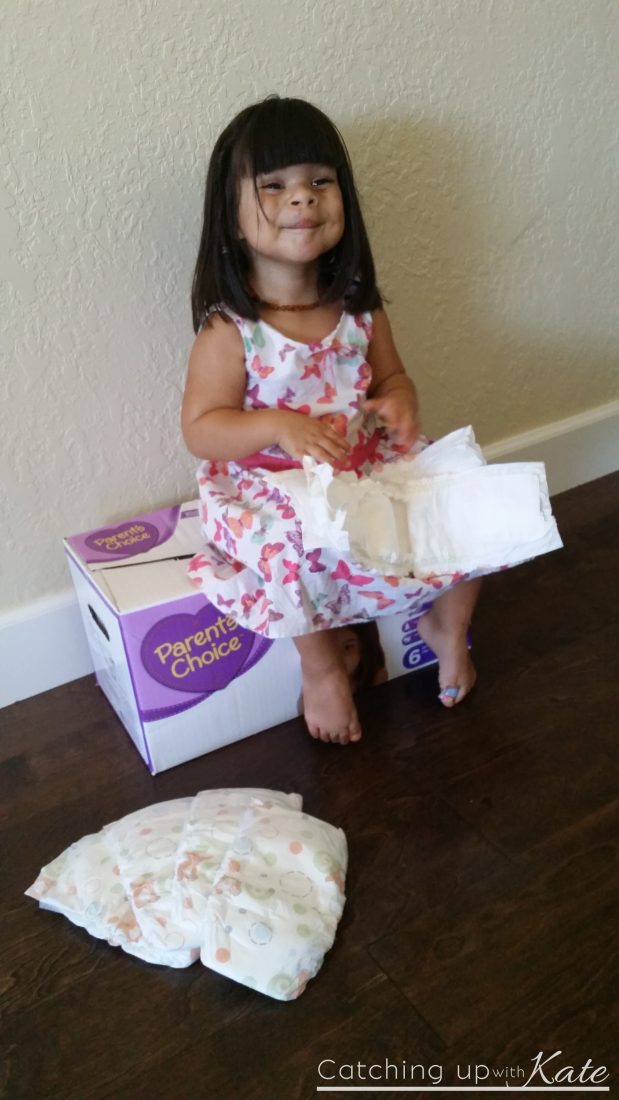 So we ditched the fancy name brand diapers which relaxed our budget a little and we are just gonna let her wear diapers as long as she wants.  We know someday  she won't want to be a baby anymore.  Someday she is going to be all big and grown up and we will miss these days. We aren't gonna preoccupy ourselves with trying to talk Miss Independent into the potty before she is ready!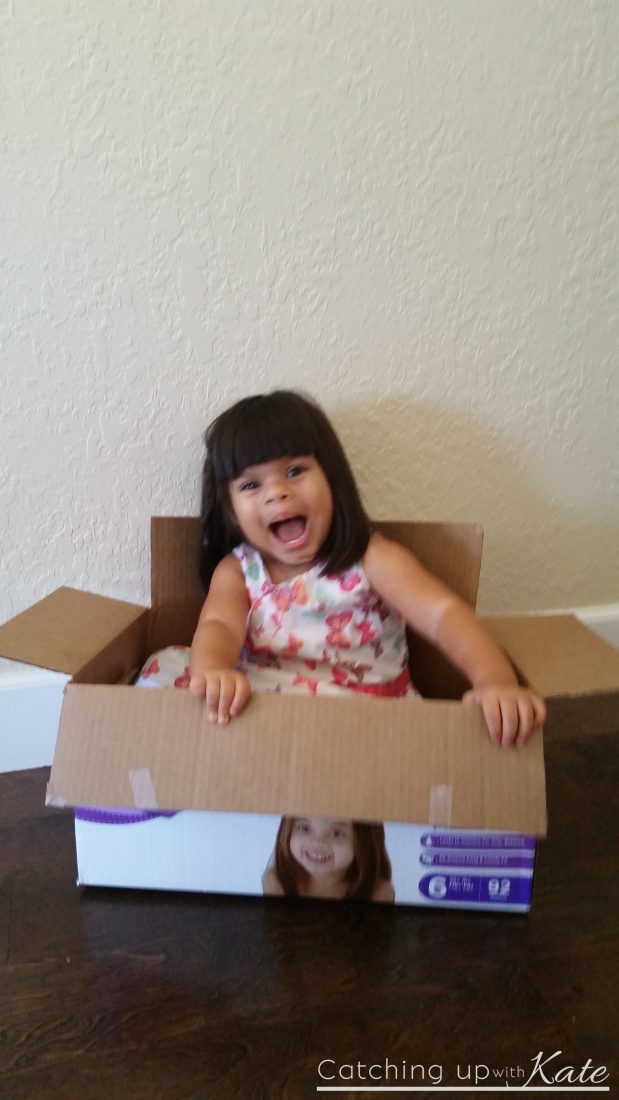 P.S. – Hot Tip from Little Miss C : The box doubles as an awesome toy.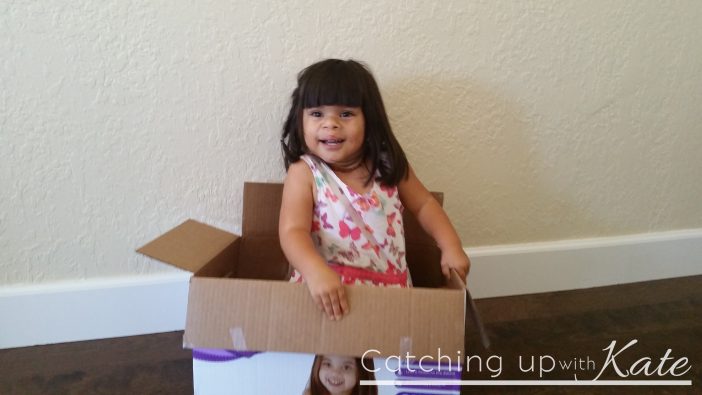 #BabyDiapersSavings #CollectiveBias