Pride Month Coloring Pages for Kids
June is PRIDE month. For the month of June I am celebrating in my most favorite way! For Pride month I am sharing a round of of some of our favorite LGBTQIA+ affirming coloring pages and activity sheets. Scroll to find printable coloring sheets featuring Baby Yoda with a rainbow flag, openly queer characters, and even those Disney and Pixar characters we think just might be queer but aren't quite ready to make it everyone's business. Click and print any of these coloring page and enjoy at home or school. More printable activity sheets to celebrate PRIDE to come!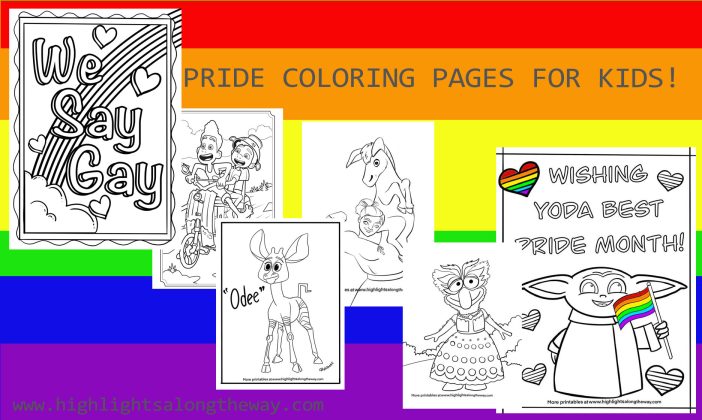 Pride Month FREE Printable Coloring Pages
What is Pride Month?
Pride Month is currently celebrated each year in the month of June in honor of the 1969 Stonewall Uprising in Manhattan. The Stonewall Uprising was a tipping point for the Gay Liberation Movement in the United States. The first PRIDE March was in 1970 in New York City. In the United States the last Sunday in June was initially celebrated as "Gay Pride Day". In major cities across the United States Gay Pride Day grew into an entire month of celebration and awareness. Pride Month often includes everything from festive parades to street festivals to simple lessons in school. Pride month is simple, to celebrate it means you simply believe everyone deserves equal rights and love.
As celebration and awareness of LGBTQIA+ people grows, so does PRIDE month.
Why do kids need to learn about Pride Month?
Kids need to learn about Pride month because some kids are LGBTQIA+. Kids need to learn about Pride month because some of their peers are not the default. As someone who grew up in the 1980s and 1990s I am embarrassed by the things I said and thought out of pure ignorance and lack of acceptance of the time. I am broken for my friends that grew up 'in the closet' for fear of what their peers would think; what their parents would think. Kids learn bigotry; they can also learn to embrace and celebrate differences.
PRIDE Coloring Pages for Kids!
Simply click the link to go to the page for coloring pages featuring characters many of our kids already know and love. Baby Yoda is celebrating Pride month with a rainbow flag to color. Many new shows are featuring characters that are part of the LGBTQIA.
Lightyear Coloring Pages – So we DON'T have an Alisha Hawthorne Coloring Page, but maybe I will add one! She is a great character!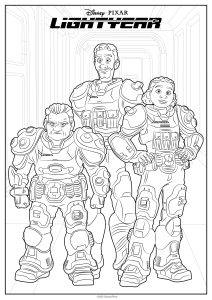 Odee the Okapi – Non Binary Cartoon Character Coloring Page
Cruella Coloring Pages – Artie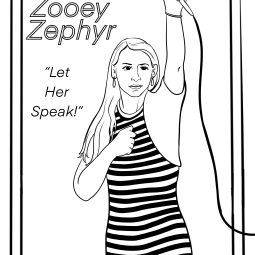 Luisa Coloring Page – Luisa is not openly queer in the movie Encanto but she is definitely a Lesbian Icon.
Luca Coloring Pages (it is a metaphor friends, look it up!)
Elsa Coloring Pages (it is not confirmed but many called to give Elsa a girlfriends; I don't know – but maybe Elsa isn't interested in any romantic relationship at all)
Aladdin Coloring Pages (He is the bad guy, but I am told Jafar is a Gay Icon)
Schitt's Creek Coloring book! (This is more for teens and adults!)
This list will grow! What LGBTQIA+ characters would you like to see?