Princess Diana Coloring Pages
Click and print Princess Diana Coloring Pages. Instant downloadable free activity sheets of England's Rose.
While everyone knows Princess Diana will always be the best of the "Royal" family, we do have some coloring pages for King Charles' coronation. You can click over to those if you would like. I am willing to bet that if Princess Diana was still alive and Chuck and Cami hadn't treated her like trash, there might be better musicians accepting invitations to play at the celebration of his mom dying so now he gets to wear the stolen jewels and such.
Princess Diana Wedding Coloring Page – Instant print!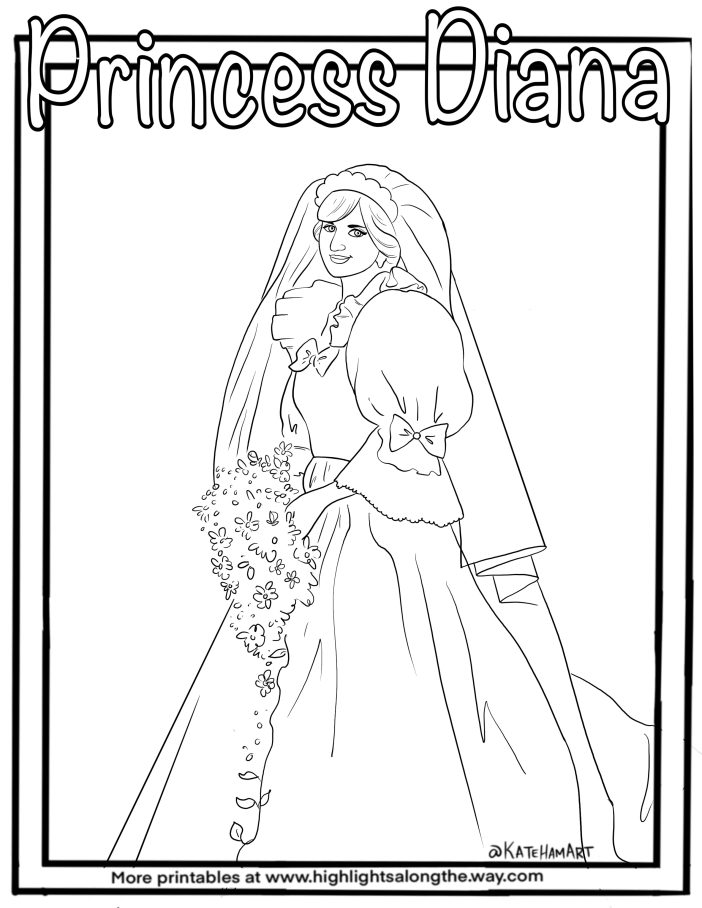 Lady Diana Spencer was 19 years old when she married a nearly 40 year old heir to the British throne. Prince Charles' girlfriend at the time was named Camilla. Charles' mom didn't let him marry Camilla and apparently Camilla set up the Prince with the teenager. Diana was a beautiful young and impressionable woman who was taken advantage of by a couple who continues their relationship .
Adorable 80s Style Icon Princess Diana Printable Coloring Sheet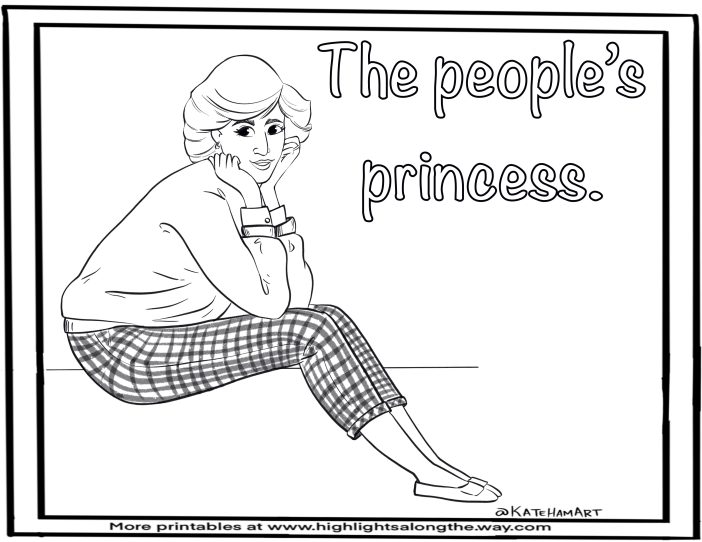 Princess Diana Revenge Dress Coloring Page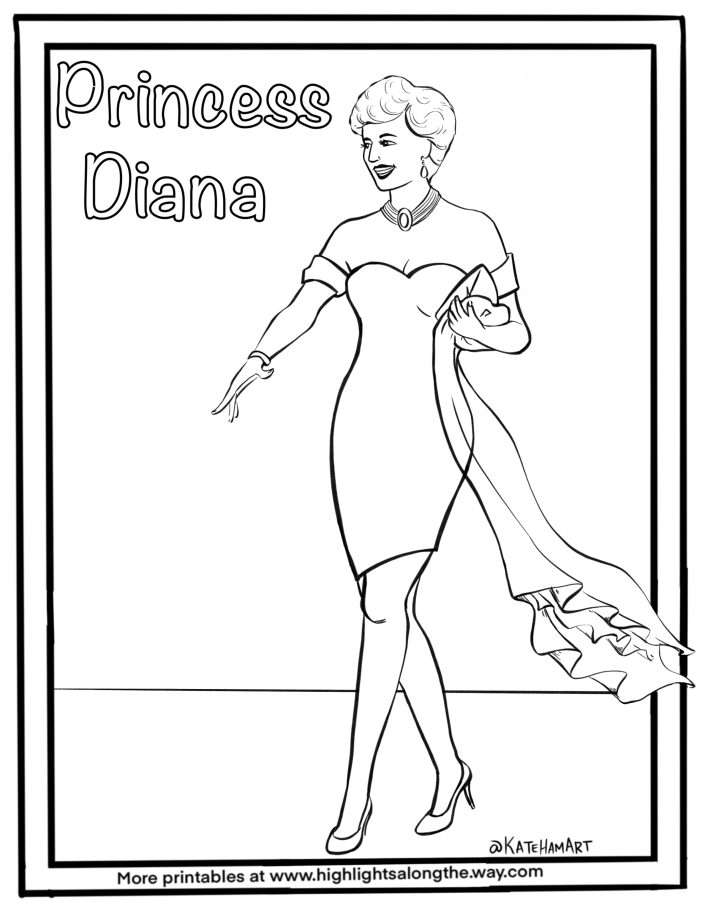 Princess Diana endured decades of abuse by the Prince and the entire "Royal" Family. Eventually she filed for divorce. On the day it was announced she wore the 'Little Black Dress' which the entire world called the "Revenge Dress". Charles eventually married Camilla after Diana was killed in a car accident that seemed a little sus.