Pumpkin Butter Pancake Recipe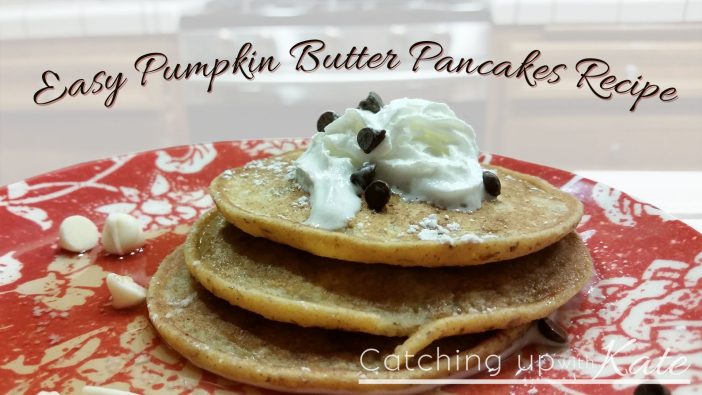 Pumpkin Pancake Recipe. Our kids LOVE pancakes!  We tend to make a big batch of pancakes once or twice a month – we eat our fill one morning but we also make dozens more that we put in zip closure freezer bags and we freeze and use over the next few weeks for an easy, yummy, and healthy breakfast!  Since it is Fall I thought it was fitting to share a Pumpkin Pancake Recipe made with pumpkin butter.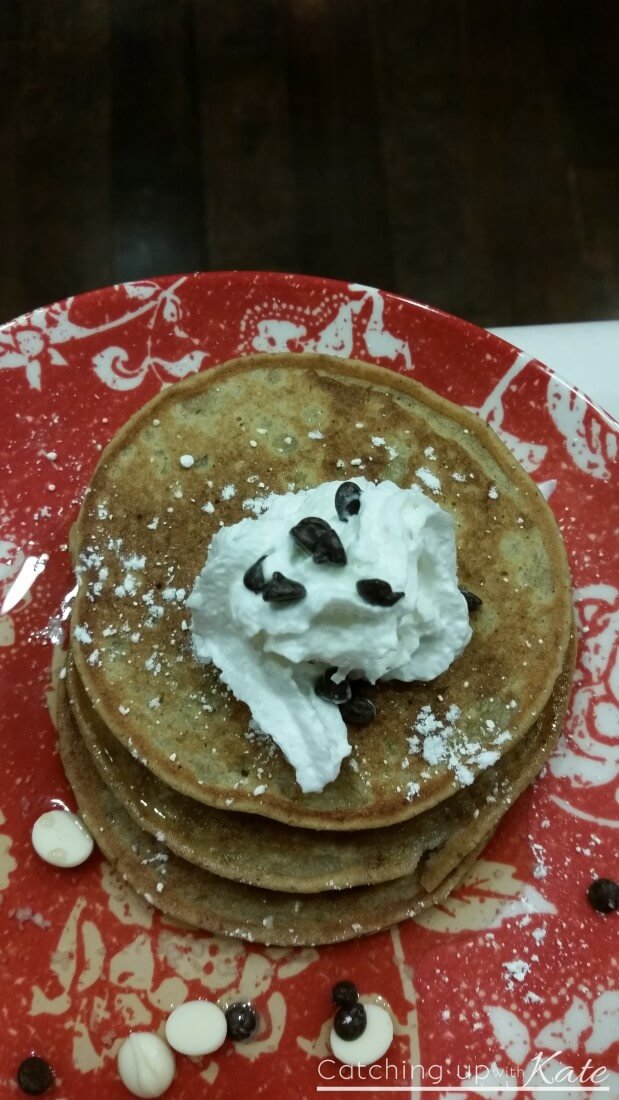 Don't these pumpkin pancakes look tasty? Follow below to see how easy peasy they are to make!
The pumpkin pancake recipe below is our staple, but we swap things in and out regularly.  We've been known to throw in some chia seeds, nuts, swap out pumpkin for apple or banana.  Obviously we are going with pumpkin butter here because we need all the pumpkin we can get in just about anything (but especially pancakes) because Fall is just around the corner.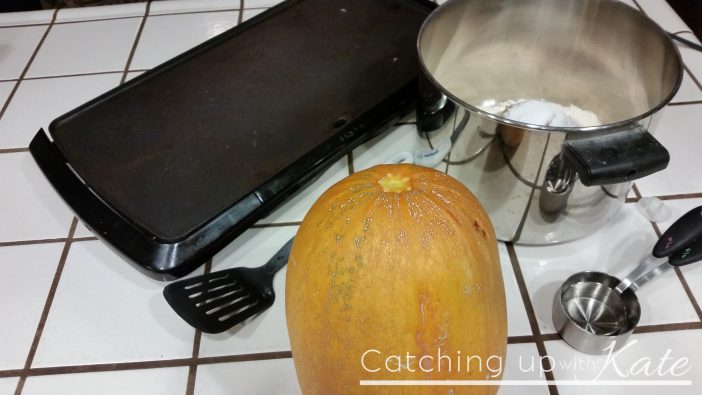 Pumpkin Pancake Recipe
Ingredients:
2 Cups of quick oats- ground into flour (we use the magic bullet to grind)
2 Cups whole wheat flour (Regular Flour works too)
1/3 cup of ground flax seed
1 Teaspoon Nutmeg
1 Tablespoon of cinnamon
1 Tablespoon Baking Soda
1 Teaspoon of Baking Powder
1/2 Teaspoon Salt
1 Teaspoon Vanilla extract
4 1/2 Cups of water
2 Cups Pumpkin butter (plain pumpkin puree or pumpkin pie filling works too)
2 Eggs
1/3 Cup coconut oil
Splash of Vinegar
1/3 Cup of coconut sugar (we also use brown sugar when we are out of coconut brown sugar tastes awesome in this recipe but we feel coconut is a wee bit healthier.)
Steps: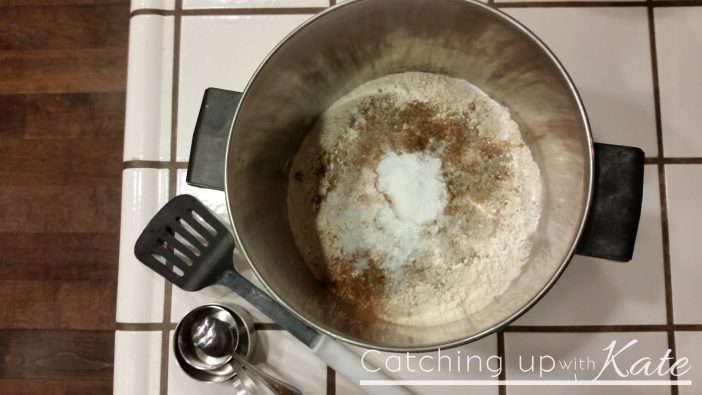 Mix all the dry ingredients into a large bowl except the sugar (no matter what kind you use).
Add all the wet ingredients. Mix together until all big lumps are gone.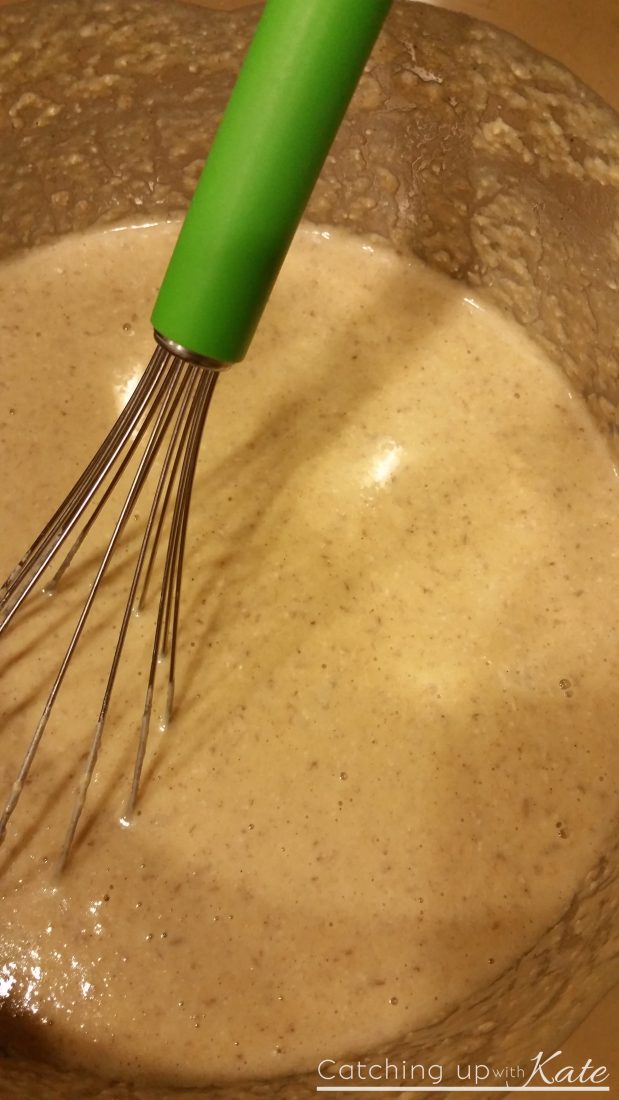 Let mixture sit for 3 minutes to thicken.
Heat your griddle to 350 degrees and spray with non stick spray.
Pour 1/4 cup of pumpkin pancake mix onto hot griddle.
Cook until top looks a little dry and then flip.
Cook for an additional minute.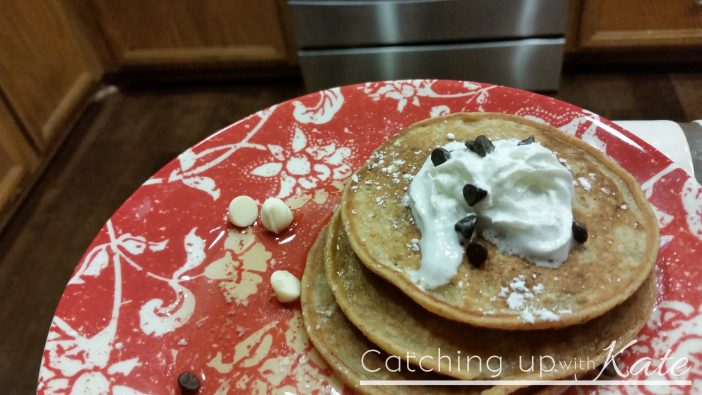 Remove and serve hot with your favorite toppings.
This recipe should yield about 4 dozen 4 inch pancakes. They freeze well and can be warmed in the microwave.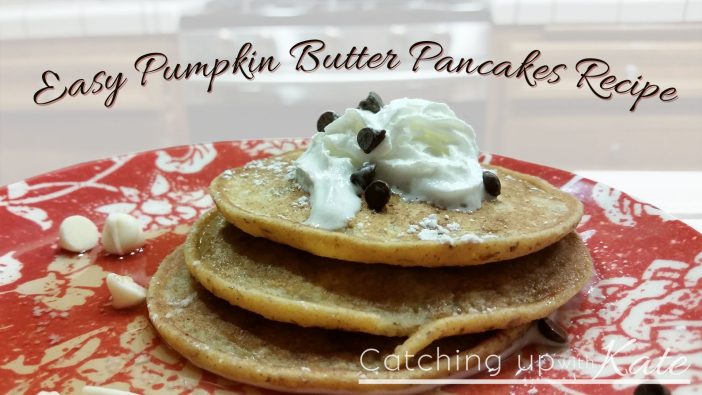 You know you wanna pin it!
Save
Save
Save