Pumpkin Caramel Cheesecake cupcakes : Holiday Recipe
Disclosure : I received Werther's Baking Caramels as well as other party supplies to facilitate our baking party. All opinions are 100% my own.
OK – so let me start this with "You Are Welcome".  For real. Below is your new favorite recipe…. Pumpkin Caramel Cheesecake cupcakes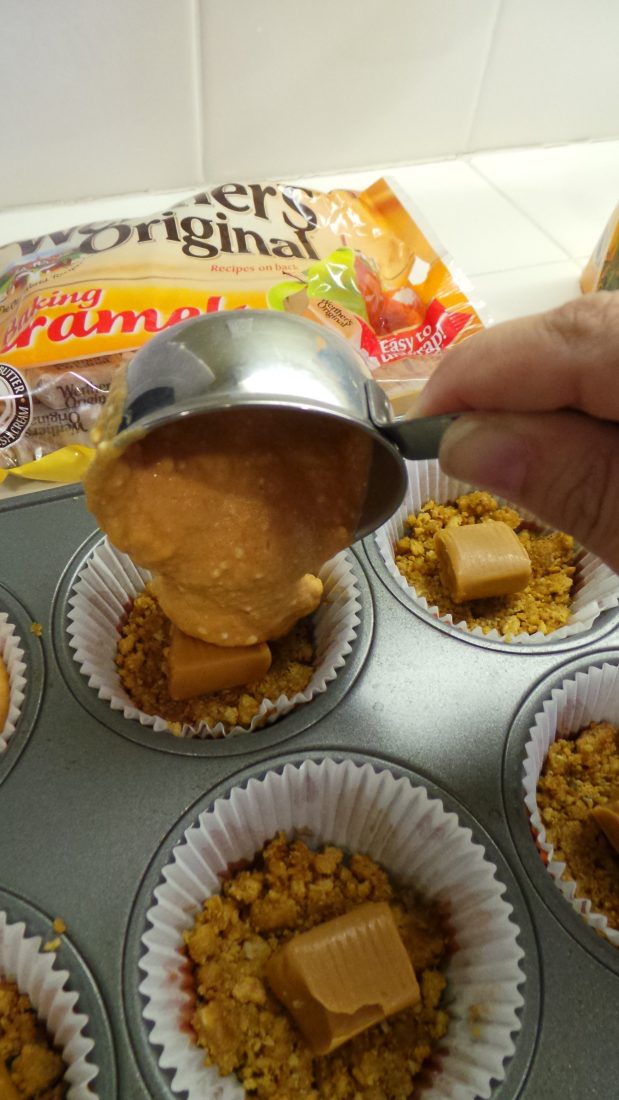 I was super excited to host a Werther's Baking Bash a few days ago and I needed to have several recipes that involved delicious caramel ready for our friends to bake together.  I had a couple awesome recipes up my sleeve – but I really wanted to try something that involved pumpkin and caramel, because pumpkin is awesome.
I turned to my friends on facebook for crowd sourcing and it did not disappoint – Deanna from Mommy Gaga shared this recipe for Pumpkin caramel Cheesecake Bites and I just had to try it!  So I want to make sure to let you all know this isn't mine at all – but I do love how Werther's Baking Caramels makes it even easier!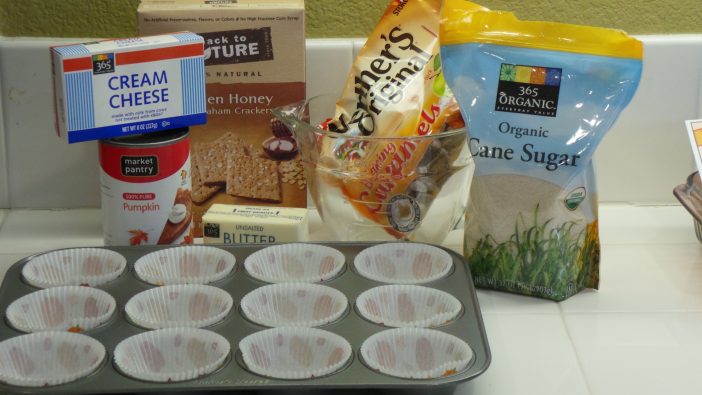 Pumpkin Caramel Cheesecake cupcakes are so delicious and actually very easy to make!
Ingredients
16 graham crackers, crushed
1 stick butter, melted
1 cup sugar
1/2 tsp cinnamon
16 oz cream cheese, softened
15 oz pumpkin, canned or fresh – pure pumpkin (not pumpkin pie mix)
2 eggs
1 Werther's Baking Caramel per cup – plus extra to drizzle on the top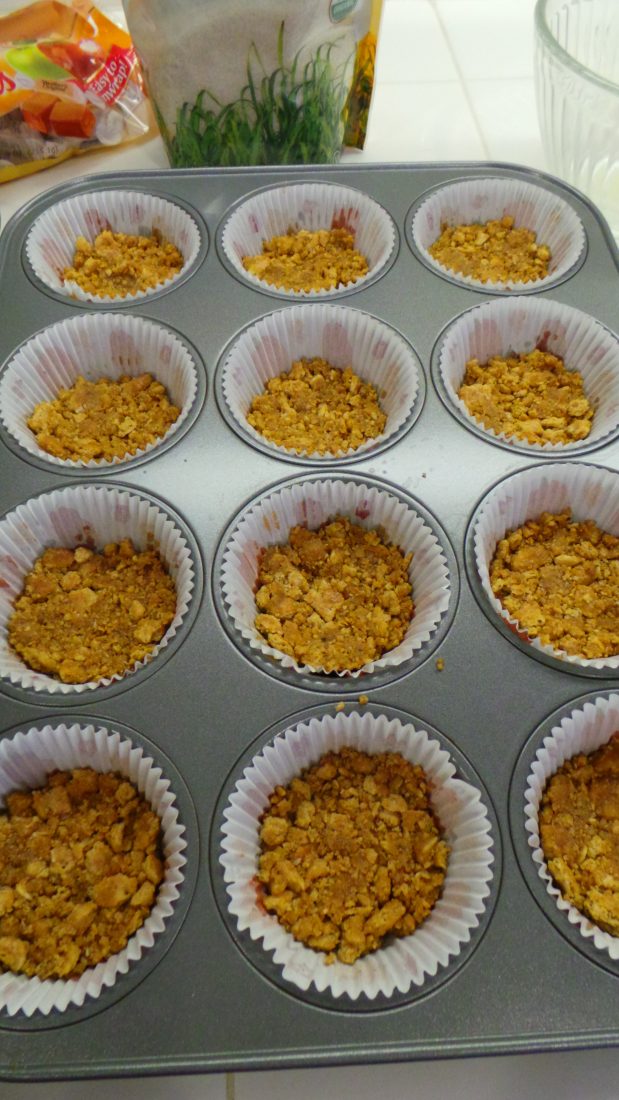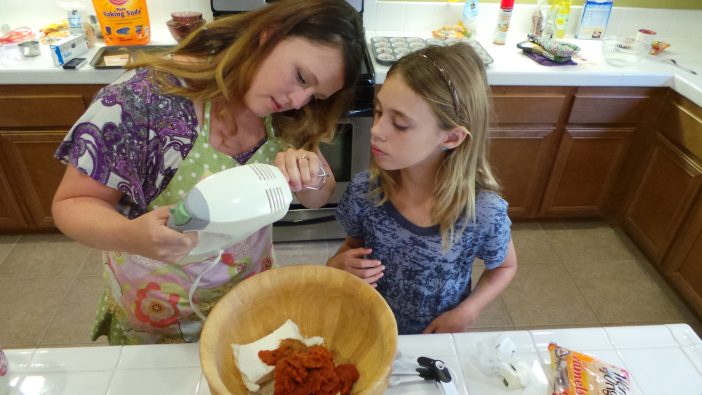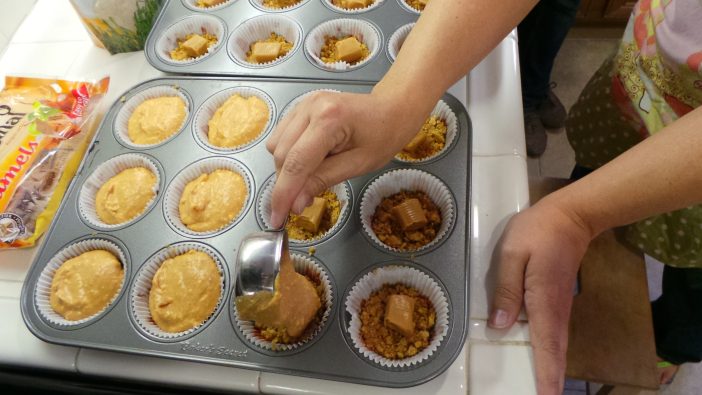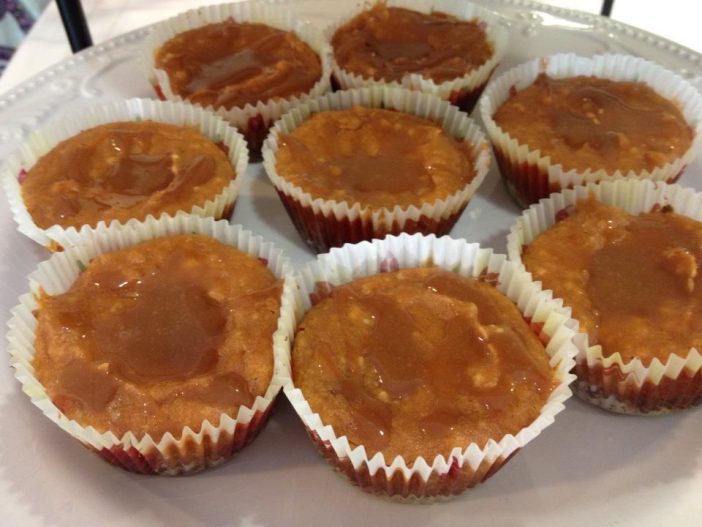 Directions
Preheat oven to 350 degrees
Combine crushed graham crackers and melted butter in a bowl
Put mixture into cupcake liners – fill about 1/3
Put one Werther's Baking Caramel on top
Combine sugar, cinnamon, cream cheese, pumpkin, and eggs in a bowl
Fill the rest of cupcakes with the pumpkin mixure
Drizzle some melted caramel on top (we microwaved some of the baking caramels – it could also be done on the stove)
Bake for 30 minutes and then pop over to Mommy Gaga and tell her thank you for creating the best thing you ever tasted (and maybe come back here and tell me thank you for introducing you to her!) 😉