Puppy Dog Pals is coming to Disney Channel!
Disclosure: Our viewing of Puppy Dog Pals was part of the Disney hosted #Cars3Event - opinions are always my own.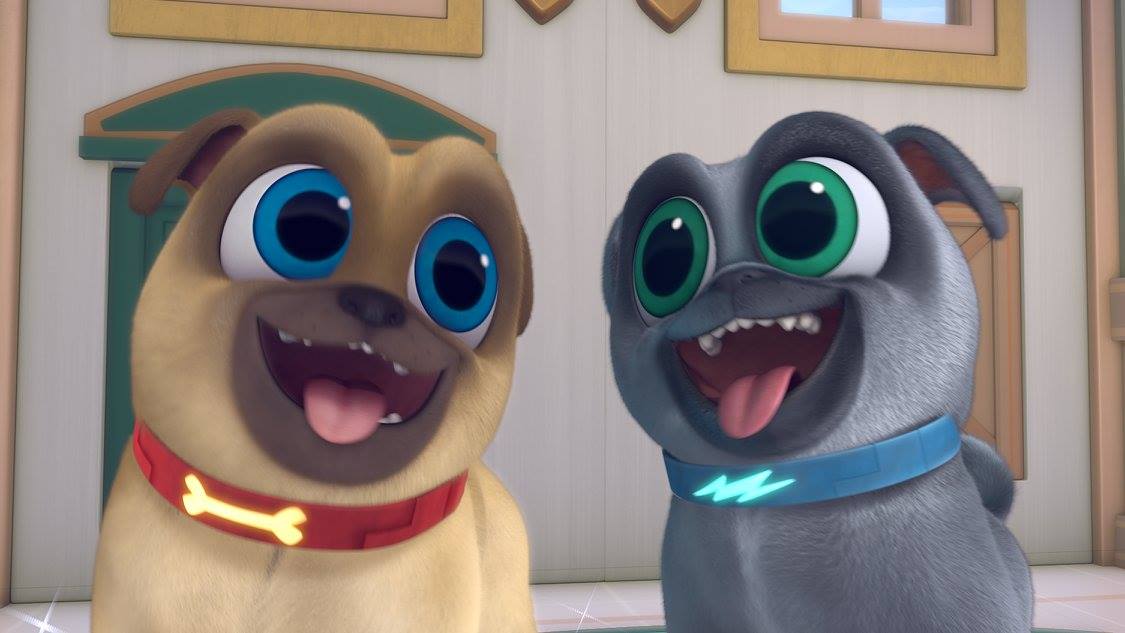 There are some new friends in town!  Puppy Dog Pals is set to debut on Disney Channel and  Disney Junior tomorrow at 10:30 ET!  Disney Junior is known for fun and encouraging programming and Puppy Dog Pals is the perfect addition to the channel.  Not only will viewers be able to watch on Disney Channel, but also on the Disney Junior app and the Disney Junior YouTube page.  Created by comedian Harland Williams and executive produced by Sean Coyle, this show for preschoolers is actually fun for anyone in the family.
The Puppy Dog Pals are two adorable pug puppies.  Rolly and Bingo are fun-loving brothers who are sure to make audiences smile.  Episodes consist of Bingo and Rolly helping out their owner Bob or another friend in need.  Bingo and Rolly enthusiastically teach their viewers that it is always more exciting to go through life being a good friend.
Bingo and Rolly share their home and their owner Bob with a less enthusiastic pet as well.  "Hissy" is Rolly and Bingo's sassy big 'sister'. Hissy is a cat who is not always as up for the adventure, but she adds some fun dimension to the show.  A fun fact about Hissy; she was not always purple and pink.  During early meetings with groups a child actually suggested that Hissy be a 'cool color like pink or purple' and the team thought that was a great idea.  I loved hearing during our interview that Disney really listens to it's audience.  I think this was an awesome suggestion and Hissy really is more fun in her fabulous purple coat.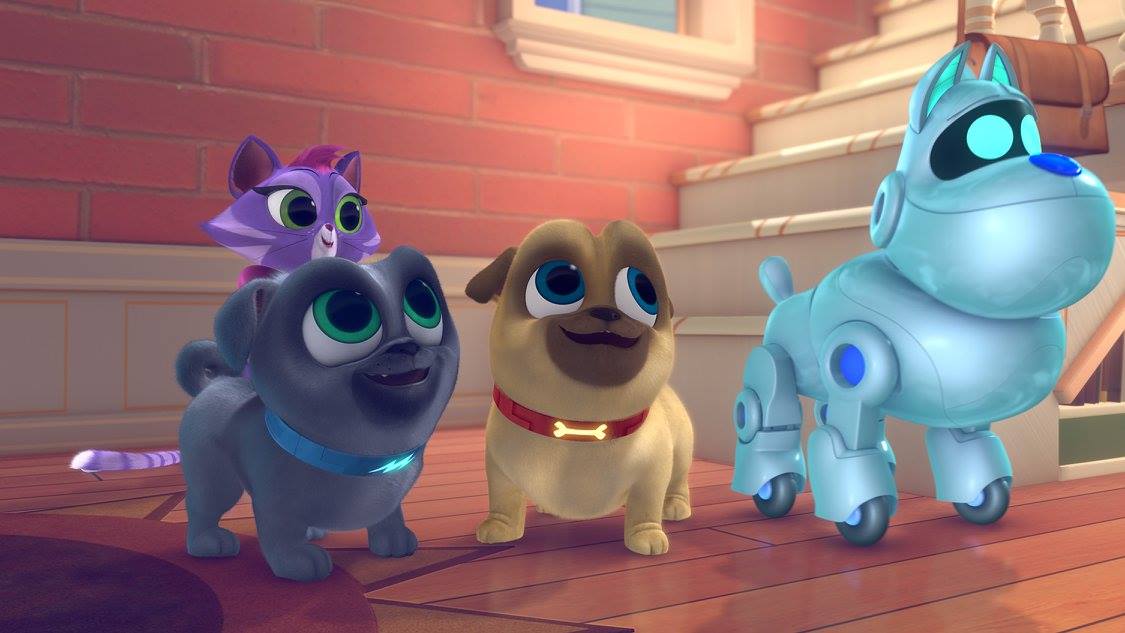 Image Credit : Disney Junior
A few weeks ago, I was able to screen the first two 11 minute episodes of Puppy Dog Pals as well as attend a question and answer session with the executive producer. During our interview, Sean was able to share a bit about the series. It was such a great opportunity to hear first hand about the creation of a show that I am sure will be my daughter's favorite!
Sean shared that this show is geared mostly towards children about 2 – 5 years old.  While preschool is the main age group, they did really want other members of the family to enjoy the show as well.  As a parent, I really appreciate a show that is fun for kids, but also smart enough for all of us to sit down and enjoy it together. As I sat in a theater with other adults to view Puppy Dog Pals, I can assure you there were lots of laughs. He shared that he is also a father of young children and it is important to him that the preschooler is captivated by the story, but that the other siblings and parents can enjoy it too!
He said that he was drawn to the project because he loves that Disney Junior is 'story first'.  He loves that Disney Junior does not talk down to their audience.  "Kids are a lot smarter than we give them credit for." So true.
When asked if there was an educational component he shared there are definitely opportunities to learn in Puppy Dog Pals. Puppy Dog Pals is certainly first made just for fun.  The puppy brothers, Rolly and Bingo go on daring adventures all over the globe.  While I know my five year old is going to love the brothers because they are cute and silly, she will also learn about transportation, geography, and how to play well with others. These are perfect lessons for preschoolers.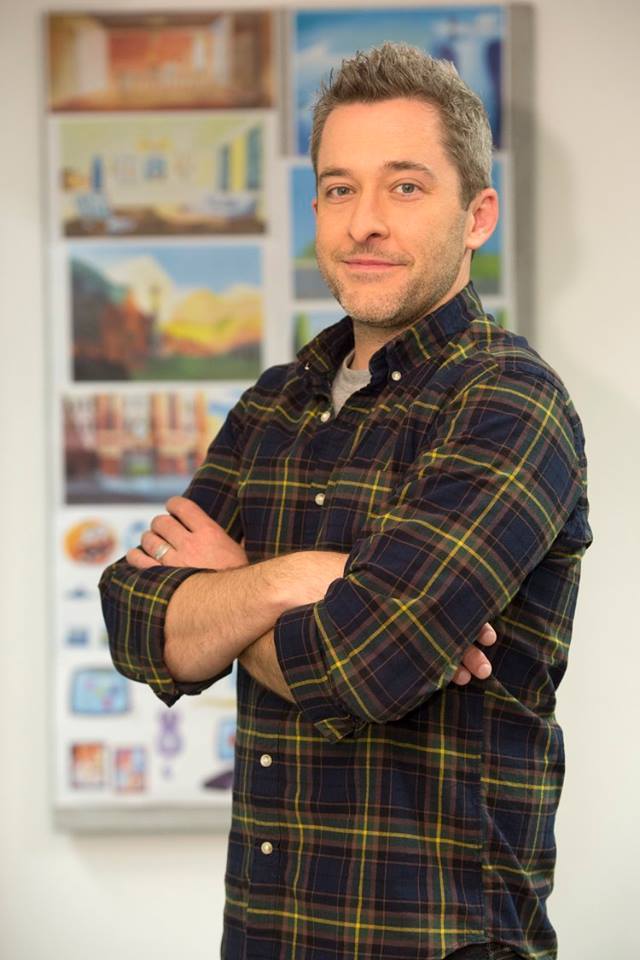 Sean Coyle – Photo Credit : Disney Junior/Aaron Poole
 Thank you to Sean for taking the time to give our group a sneak peek at Puppy Dog Pals!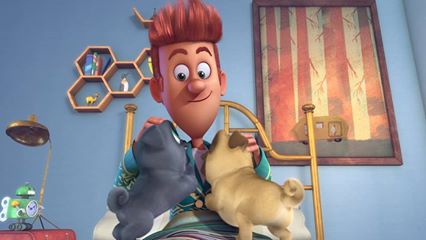 Check out a sneak peek at Puppy Dog Pals here……..
Make sure to check out the series premiere of Puppy Dog Pals on Disney Channel, Disney Junior, and YouTube on April 14 at 10:30 am ET.  We will be watching for sure!
All images are by Disney and used with permission.