Queen of Katwe will restore your faith in humanity.
Disclosure: This site uses affiliate links. When you make a purchase through an affiliate link, we make a small commission at no additional cost to you.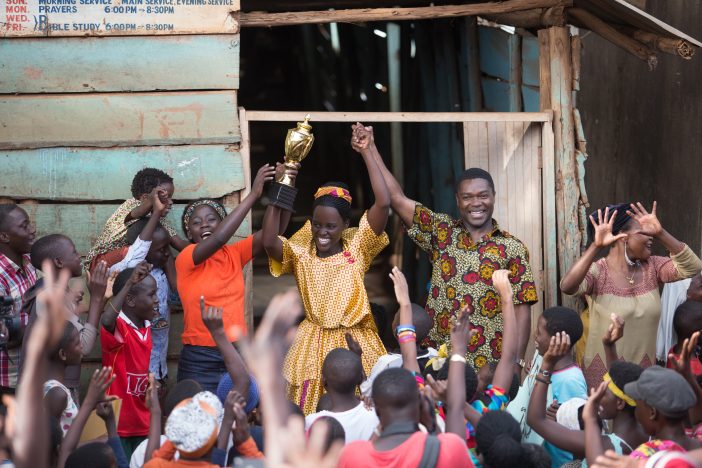 Queen of Katwe is now available to view at home!!!
Queen of Katwe official opens in select theaters today. Based on a true story, it is sure to inspire audiences everywhere. Queen of Katwe is based on the book by the same name which celebrates the true story of chess champion Phiona Mutesi. Phiona is a child prodigy who might have never reached her potential without sacrifice and love of many others around her.  Queen of Katwe will open eyes and hearts.  This movie will inspire everyone to be a better person. What's more, Queen of Katwe will restore your faith in humanity.
Before I say one more word…… dance break
Even the music in this movie is magical, as you can see above!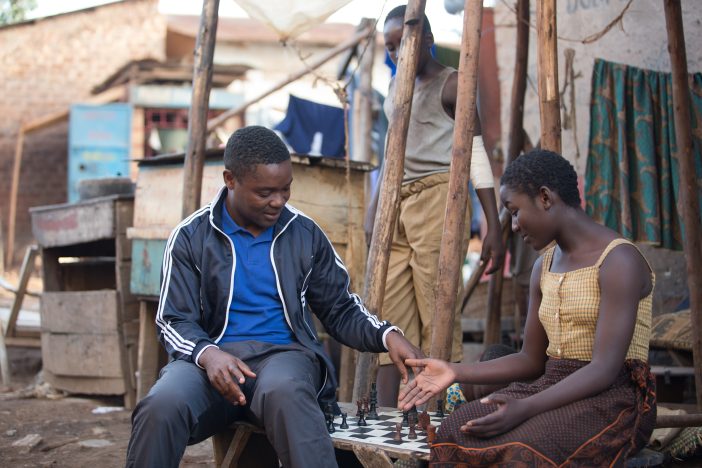 The film focuses on the extraordinary success of Phiona who was taught chess through Sports Outreach Ministry, and David Katenda the missionary who runs the program. David Katenda is a promising engineer who gives up the opportunity to work in engineering to devote his life to helping kids like him.  While the roots are firmly faith based, the film itself does not feel 'preachy'. Little research will show that Sports Outreach Ministry is a Christian Ministry but rhe movie does not shout that fact from the rooftops.  The ministry speaks for itself through the work that they do.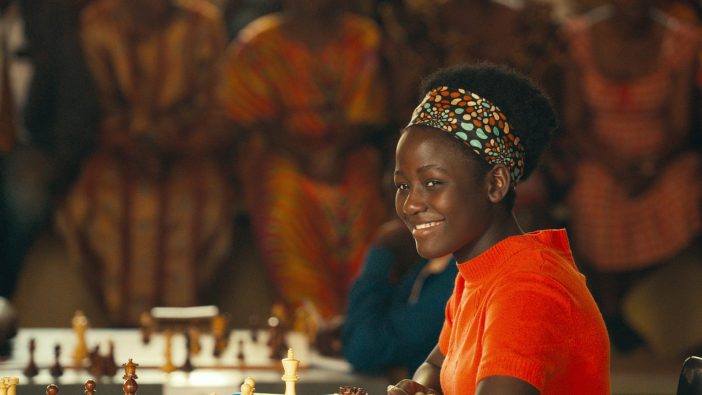 Phiona comes from impossible circumstances. Her mother Harriet is a widow who needs her children to sell corn in the street simply to feed her family.  School is impossible in her situation.  Phiona and her younger brother happen upon Sports Outreach Ministry where children are served a simple meal and taught chess.  Children are given a safe place, a satisfied belly, and hope for the future in the strategies they learn.  While a chess champion was not the goal or hope for David Katenda, he orchestrates opportunity after opportunity to give these children every opportunity they deserve.  Watching the struggles and triumphs of Harriet, David, Phiona, and the rest of the characters gives me hope.  It makes me want to do more with the gifts and talents I have.  It challenges me to find a way to build others up.
Self sacrifice for the sake of others.  Working hard to always better yourself.  Knowing that defeat in one challenge is not the end, but that you can reset the pieces. These are all beautiful themes.  The message of Queen of Katwe is for everyone, now more than ever.
Want to read the book first?  (PS it is FREE on Audible!)

If you have not seen it yet, check out the trailer for Queen of Katwe below….
Queen of Katwe is in select theaters on September 23rd and will open in theaters nationwide on September 27th.