Radiator Springs Racers ~ Disney California Adventure Park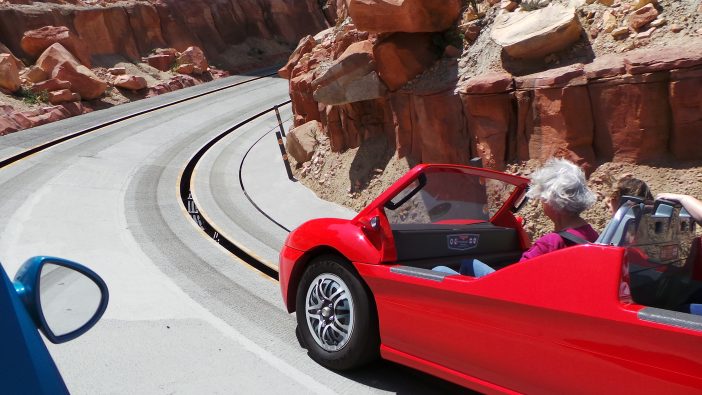 Radiator Springs Racers in Cars Land is quickly becoming our all time favorite Disney California Adventure Park ride!   Cars Land opened just over a year ago and it has been incredibly popular.  In Cars Land you can walk right into Radiator Springs, ride rides, and even meet your favorite characters from Cars.  My son would move in if I would let him!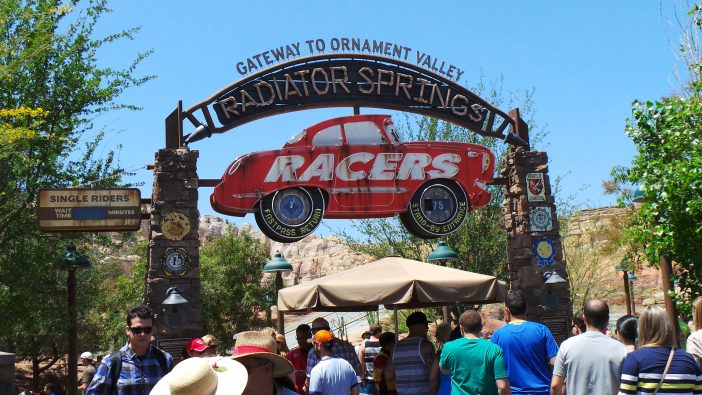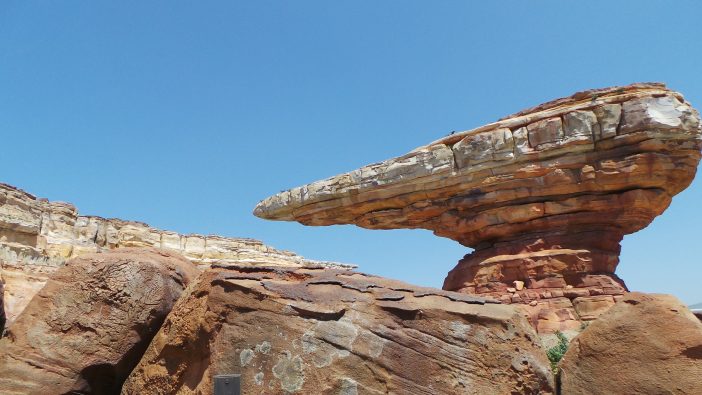 Radiator Springs Racers is a scenic ride that takes you through the Cars story and ends with a fun race between your car and another.   The cars zoom past one another with twists, turns, and small drops. This is such a fun ride for the whole family (kiddies must be 40 inches to ride – eat your veggies littles – you want to grow up big and ride this ASAP!)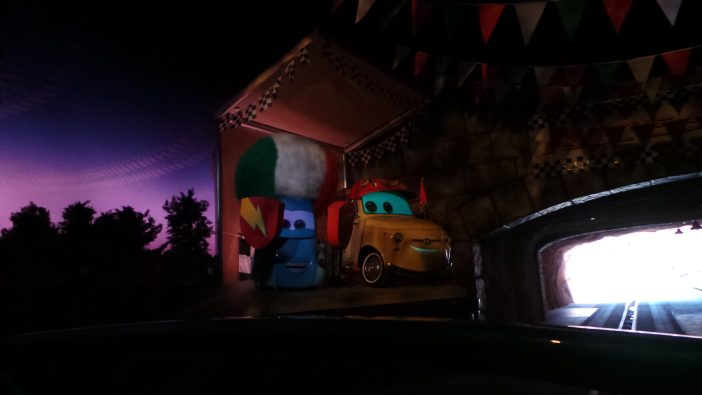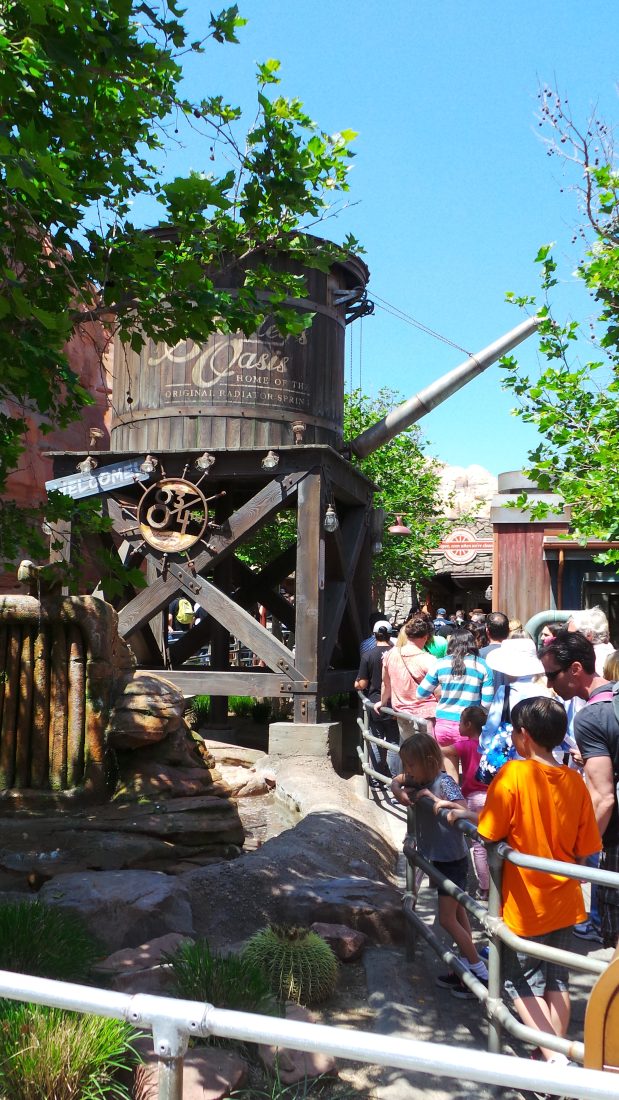 The only downfall – the line can be super duper long during peek season.  Here are my hot tips to try to save a bit of time.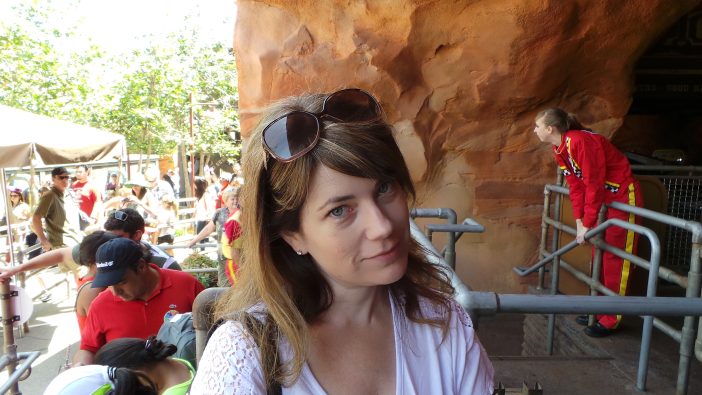 Get to Disney California Adventure Park first thing when it opens and go to Radiator Springs Racers first – enjoy a short line and then stroll through Cars Land and check out everything else after.  Don't miss the rest of Cars Land – it is AWESOME – but we always go straight to our favorite ride first.
Get a fast pass!  A fast pass is an awesome way to save time on many rides!  Again – make sure to get your fast pass early on in the day – even the Fast Passes get scooped up pretty quickly for this ride.
Single Rider Pass!  This is an AWESOME option if you do not have little bitties in your group.  This isn't something we can do unless we are there on a date.  Our kids are really too young – but if your kids are old enough – a Single Rider Pass is an option at several of the most popular rides.  Choosing to ride Single Rider means you likely will not be in the same vehicle as your friend – you are used as a seat filler.  It helps keep the line going by making sure all seats are filled – isn't that cool?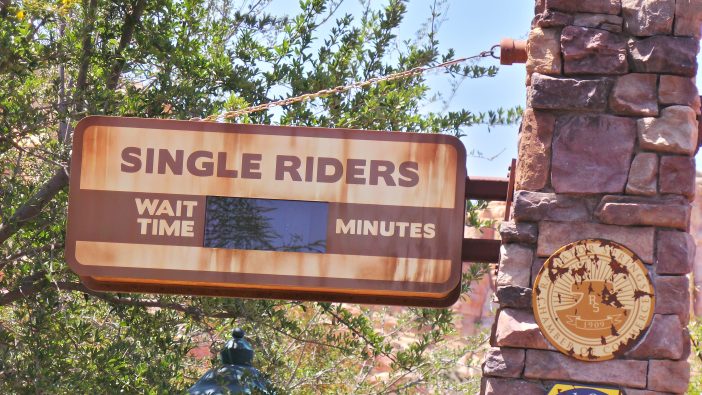 Harry and I rode single rider on our Disneyland Resort Date – we waited in line together for about 15 minutes and then actually got in the same car!  This won't always be the case – but I was right behind him! Harry snapped this shot as he was stepping right in front of me.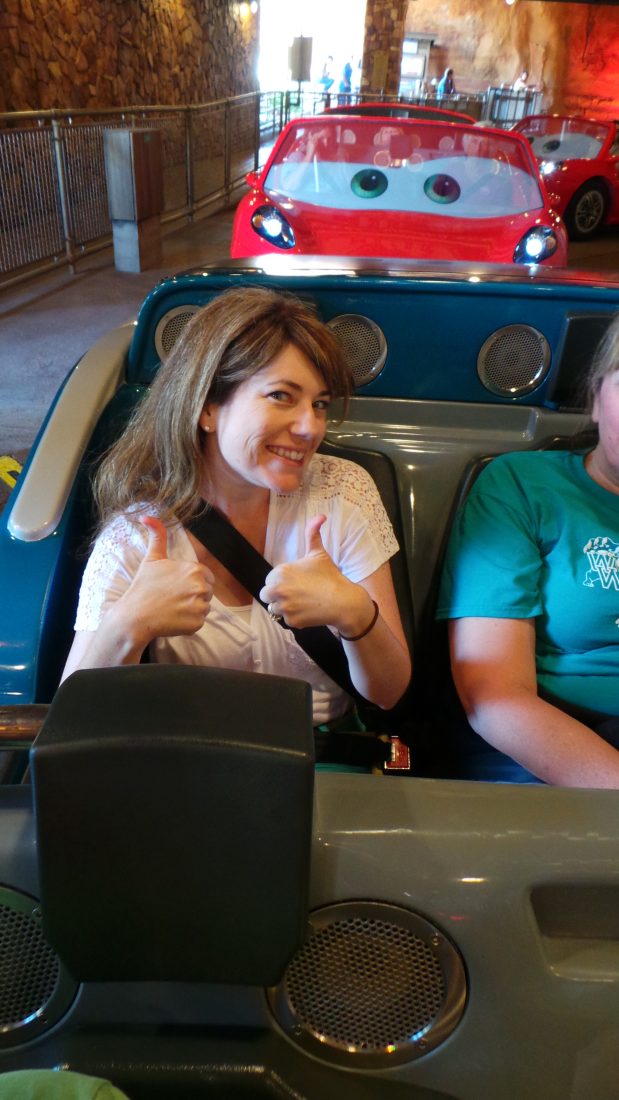 Below is our amateur video shot during our trip last Holiday season.  Please note – we are in no way suggesting that watching this video is a substitution for the real thing.  You seriously have to try it out for yourself!