First look at Ralph Breaks the Internet!
Disclosure: Thank you to Disney for hosting this behind the scenes look. This site uses affiliate links.
Walt Disney Animation Studios tends to release an animated film every year just in time for my birthday.  Some may say it is for Thanksgiving, but I like to think it is for my birthday.  This year, the much anticipated sequel to Wreck it Ralph is coming to theaters!  While in Los Angeles this summer I was able to see an exclusive behind the scenes look at Ralph Breaks the Internet. I had the opportunity to see exclusive footage and hear from Director Rich Moore, Director / Writer Phil Johnston, and Producer Clark Spencer!  I am thrilled to share some of the highlights of that event with you today.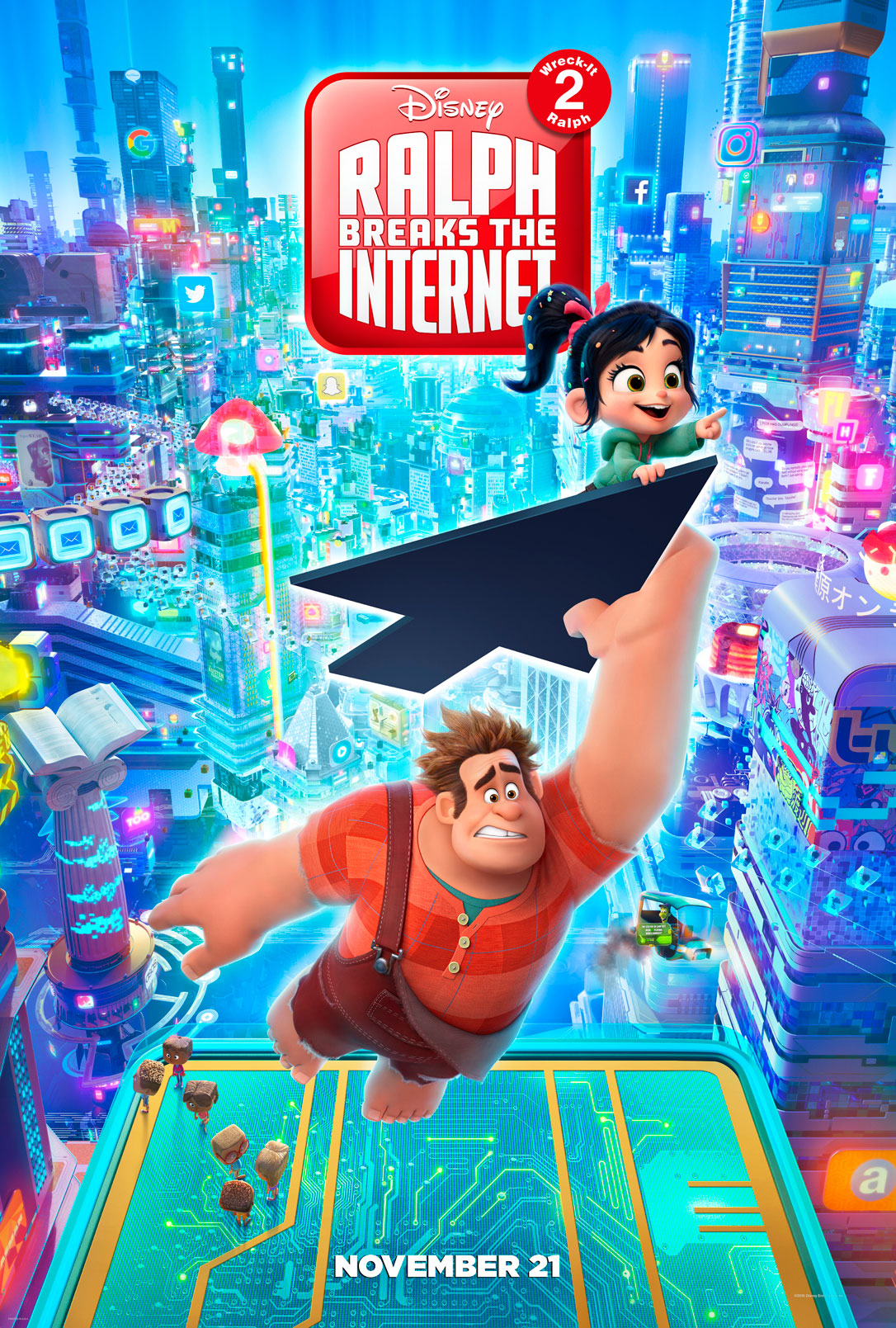 The creativity in Walt Disney Animation Studios is unmatched.  I love walking through the hallways.  There is art from decades past which warms my heart, but it is so exciting to see art from upcoming films.  Take a picture walk with me through the animation studios on our way to our presentations….
Environment as seen at the Long Lead Press Day for RALPH BREAKS THE INTERNET at Walt Disney Animation Studios on July 31 and August 1, 2018. Photo by Alex Kang/Disney. ©2018 Disney. All Rights Reserved.
Seriously, how cool is Walt Disney Studios?  I am always inspired just by walking through the halls. I honestly had a really hard time editing down the pictures I would share, I hope this peek inside is as exciting to others as it is is to me.
OK – now more about Ralph Breaks the Internet…..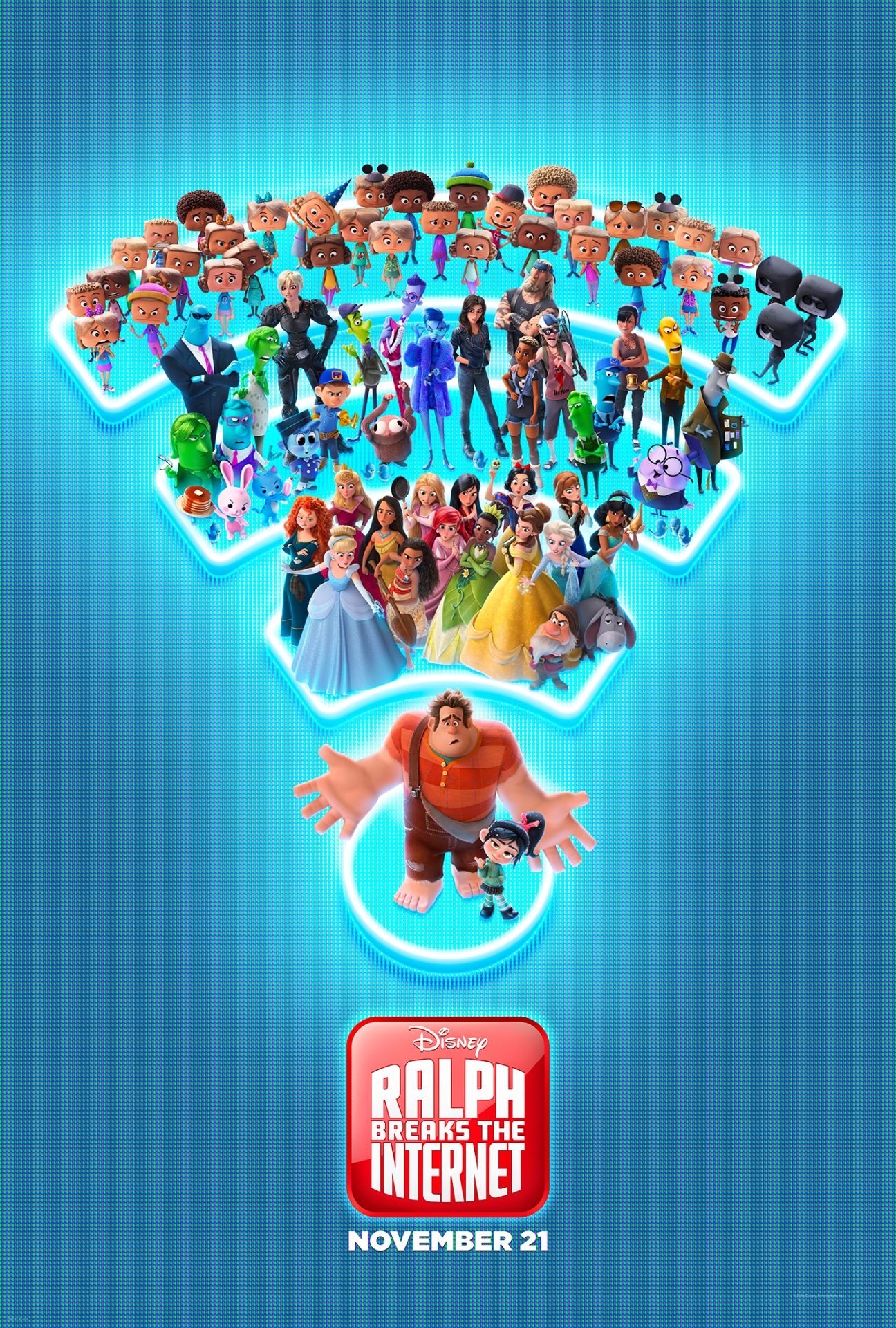 The opportunity to sit down with movie makers is really so special.  This was actually they second time I was able to hear presentations by Director Rich Moore, Director / Writer Phil Johnston, and Producer Clark Spencer.  I was lucky enough to hear about their work on Zootopia on various trips last year.  Their contribution to Disney films over the years has been incredible and I was so excited to hear about what they have done with the long awaited sequel to Wreck it Ralph.
Ralph Breaks the Internet has been in the making almost since Wreck It Ralph premiered in November of 2012.  It is always exciting to hear how much detail goes into making a film.  They shared that Disney loves to make a sequel, only if there is more story to be told. While audiences might have been ready for the sequel right away, Disney takes it's time getting the story just right.
Ralph Breaks the Internet takes up about where it left off in the original.  While the internet was certainly around when the first Wreck it Ralph movie hit the big screen, it is fair to say that it is an even bigger part of most people's lives.  Social media is also a much bigger deal now than even six years ago.  Ralph and Vanellope's journey this time is through the internet when Wifi is set up at the video game store where Fix it Felix is played.
I was so excited to hear that those who voiced the main characters will be back for the sequel!  John C. Reilly, Sara Silverman, and Jack McBrayer are all back. The new characters look very much like their original, although new technology in animation has given them a bit of an update if you view stills of the original movie side by side. Even with slight updates, our favorite characters from "Fix it Felix" are back and better than ever!
In addition to the original crowd, Yesss is joining the cast.  Yesss is a character unlike any Disney character to date.  She is not a person, but an algorithm from a website called Buzztube.  She is the one to turn to when you need to know what is cool and trending.  Yesss is by far one of the most interesting characters with ever changing hair, jewelry, and costumes.  The details are insane!
Disney spares no expense on time and travel for research. When working on Zootopia, they traveled to zoos and even to Africa in addition to researching online.  When working on Frozen they traveled to Norway.  When working on Ralph Breaks the Internet, they traveled all the way to 1 Wilshire Blvd which is not very far away, but exactly where they need to travel.  1 Wilshire Blvd is the most highly connected internet point in all of the North America.  This gave animators, writers, and directors so much inspiration for creating the environments for Ralph and Vanellope's journey. Research trips like these are a huge part of what makes Disney story telling above all else.
Without giving too much away, Ralph and Vanellope need to make a viral video to make money basically to save their universe. The makers of Ralph Breaks the Internet also spent a lot of time researching on the internet, of course. There was a fair amount of research on what makes a video go viral.  They realized that many times it was hard to pinpoint what makes a video viral.  And in all their research,  their conclusion was that the internet is mostly cat videos.  I suppose I could have supplied them with that information if only they had asked.  In all seriousness, the amount of research and attention to detail shines through this smart and funny film!
Our group was able to see concept art and even unfinished clips of the film.  While much of the footage is not allowed to be shared, it was really so fun  and I cannot wait to share with my kids.  The bustling environment of the Internet, it's citizens (or Netizens), and the journey Ralph and Vanellope take are all sure to make you smile from credits to credits.
Some fun facts about  Ralph Breaks the Internet
It is the 57th animated film by Walt Disney Animation Studios
There are three 'S's in Yesss' name.
YESSS and she will be played by t Taraji P. Henson, who you may know from Empire and Hidden Figures
The citizens of the internet are called "Netizens"
Brian Curlis, the reigning U.S. champion auctioneer is the voice you will hear when people are bidding on eBay.
Ralph Breaks the Internet is sure to be a hit – see the brand new trailer below.
A big thank you to everyone who allowed me to be a part of this behind the scenes look.  I can't wait to share more as soon as I am allowed so make sure to come back! Photos are all by Disney and used with permission.
Wreck it Ralph opens in theaters November 21, 2019 – just in time for a movie after Thanksgiving dinner! You can bet our family will be in theaters opening weekend!