8 reasons to visit the Disneyland Resort during the Holidays!
Disclosure: We attended the Disney Holiday Blogger event. Our 2 day visit to the Disneyland Resort was complimentary but opinions are our own. No compensation was provided for this post.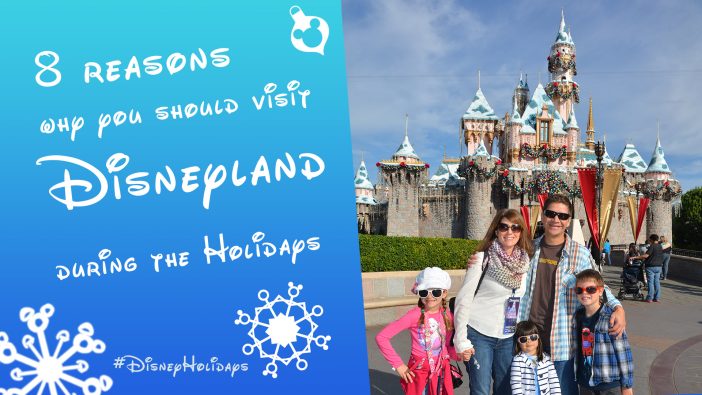 Oh the holidays at Disneyland – is there anything more magical? I think not!  Disneyland resort during the holidays is always beautiful and it seems to get more spectacular every year.  From the festive decorations to special shows, to treats you can only enjoy from November 12 – January 6th there are so many reasons to get excited about a Disneyland Resort getaway during the holidays.  The Happiest Place on Earth just got Merrier! So I thought I would share 8 reasons to visit the Disneyland Resort during the Holidays!
1) The REAL Santa is there!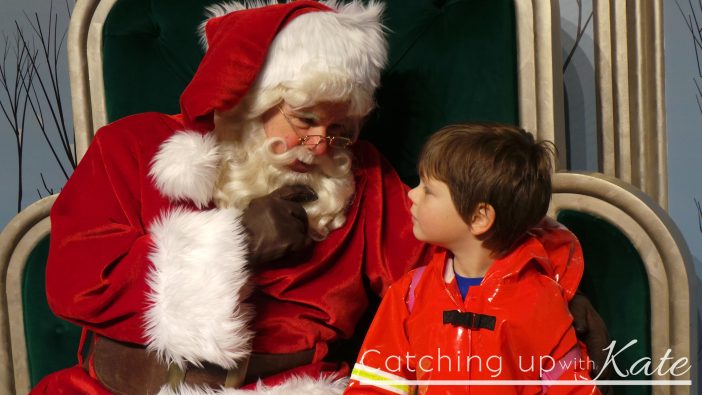 Sure, your kids can meet Santa at the mall, the library, and maybe even at their school – but I can only assume the REAL Santa would spend his time at the Disneyland Resort, and from the looks of these pictures it is hard to deny the authenticity of this Santa Claus.  My kids have met Santa several times, but they have said to me, "I know sometimes Santa is just a Santa helper, but that one is probably the real one." a few times – and always at Disney!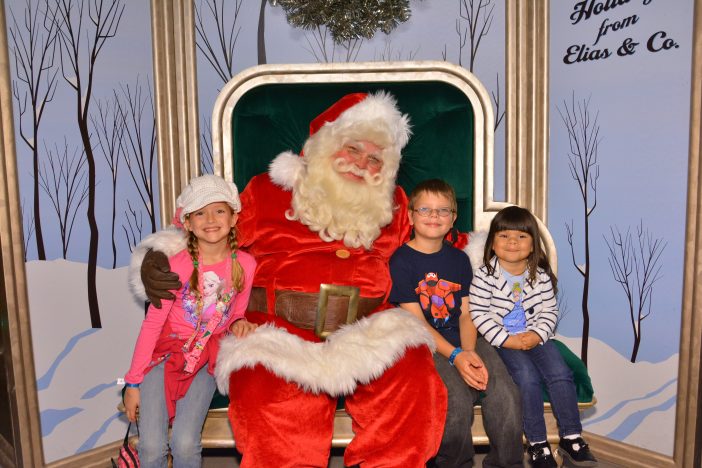 If you are hoping to meet Santa on your trip to the Disneyland Resort you should know that he is at Elias and Company now through Christmas.  Elias and Company is a store inside Disney California Adventure Park.  When you enter Disney California Adventure Park you will find Elias and Company just to your left when you duck under the Golden Gate Bridge.
While there will be a line on the busiest of days, it is certainly no longer than at the mall and Santa takes great pride in giving each child personal time and posing for great pictures.  I suggest visiting Santa first thing for the shortest line.  We went to visit on a pretty busy Saturday morning and there were only 3 families ahead of us!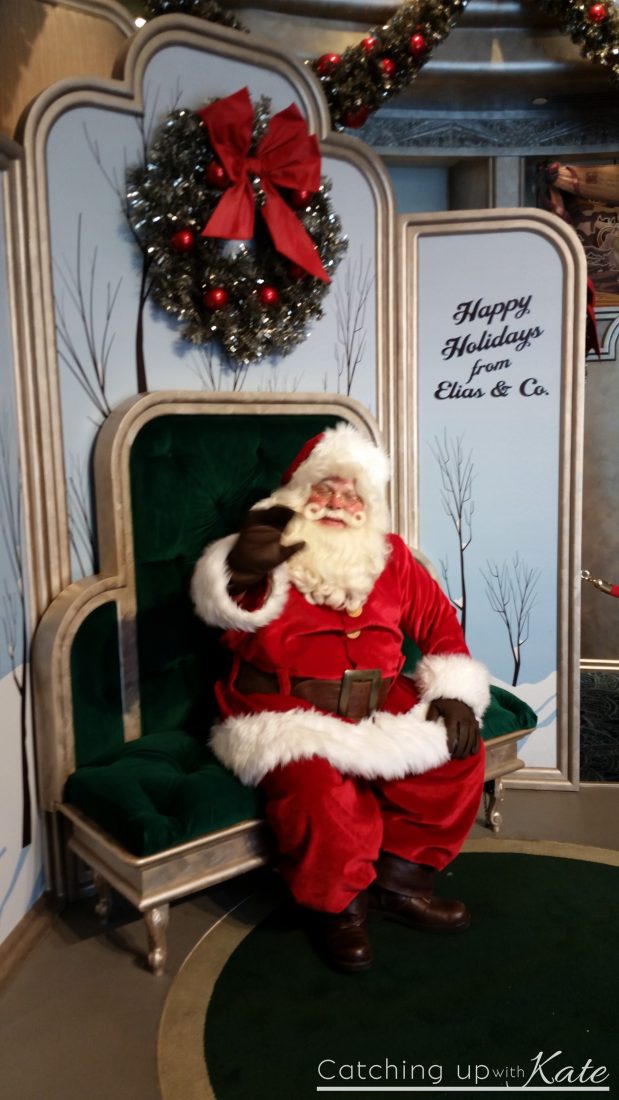 Seriously, the world's best Santa!
Check out the beautiful Holiday time decorations, shows, and treats on the following pages…..