The Moana World Premiere on the red (blue) carpet!
Disclosure: #MoanaEvent was hosted by Disney. Opinions are my own. This site uses affiliate links.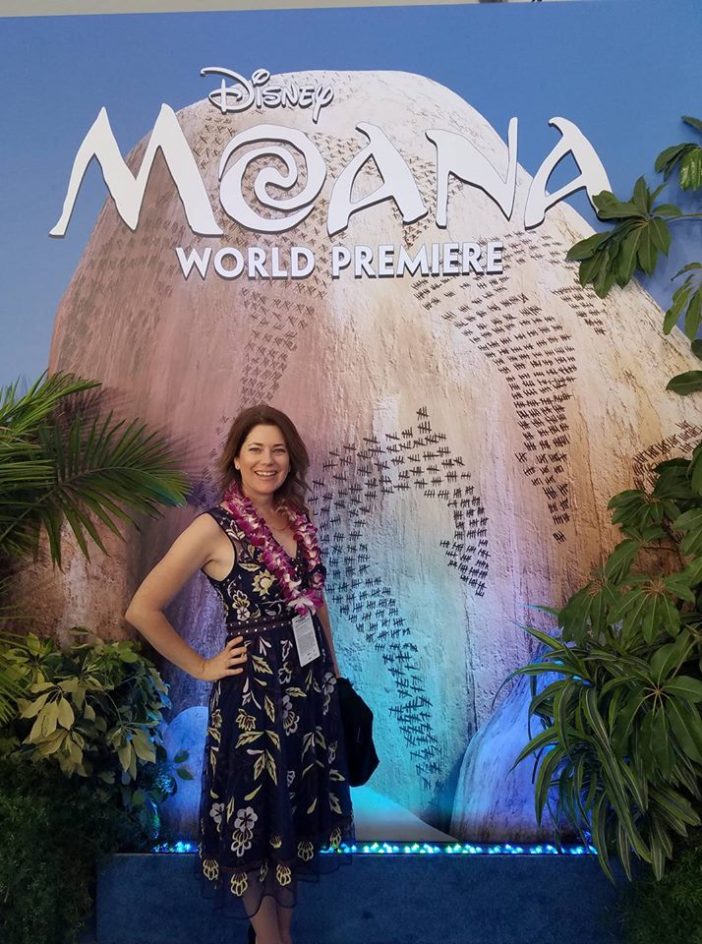 Moana is almost in theaters and the Red Carpet World Premiere was all that one can hope for Disney's newest princess. Attending a red carpet is something I will never get used to. I was beyond thrilled to be invited to the Moana blogger junket, and I cannot wait to tell you more about it. There are so many fun posts coming up but I want to start with the highlights of the Moana World Premiere.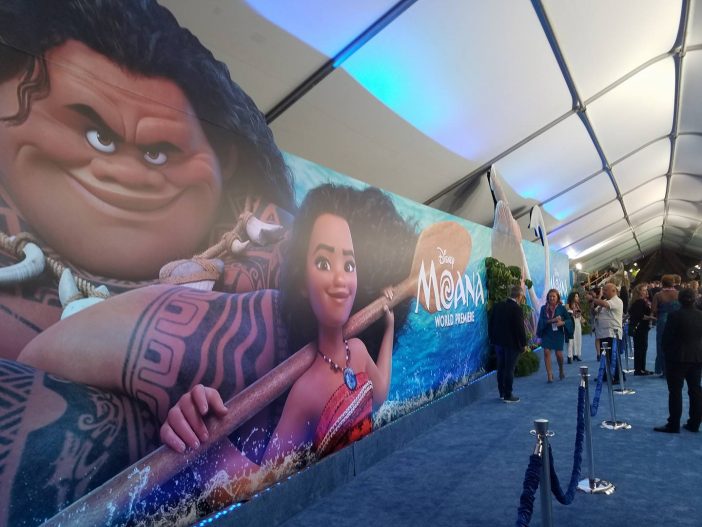 The red carpet and the party was completely enclosed.  Usually the carpet is open for fans to wave and take photos on Hollywood Blvd. Having the party, shows, and interviews inside was new and fun!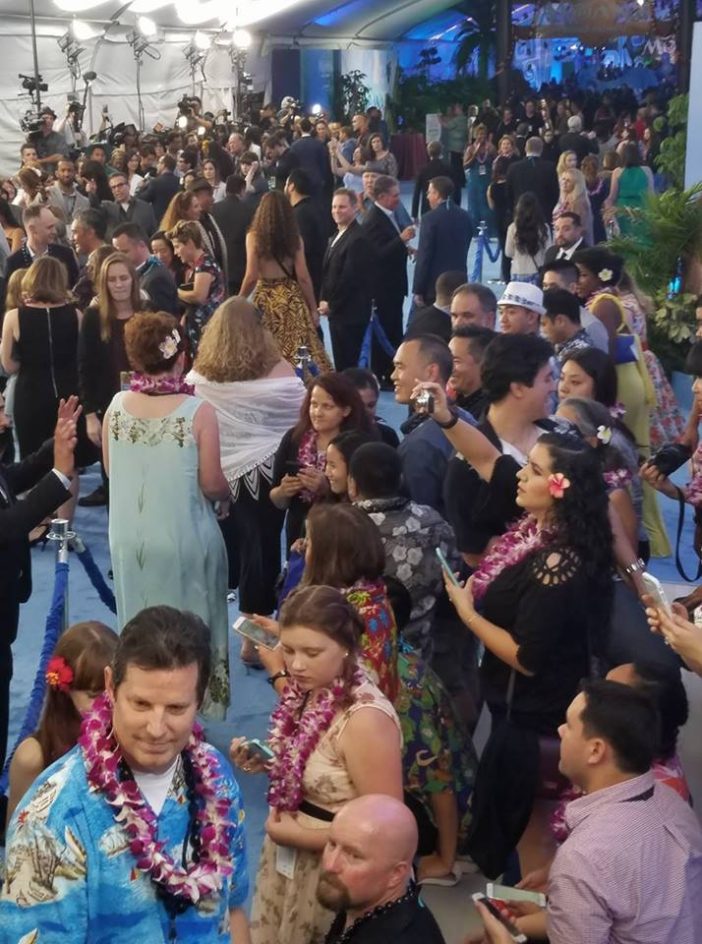 For starters, the red carpet was actually blue.  Blue seemed appropriate considering this movie is about voyaging on the sea and the ocean is an actual character. The pre party festivities were perfectly themed for Moana.  Dancers and singers brought movie goers the heart and soul of the Pacific Islands.  Dole Whip smoothies and authentic traditional foods were on them menu, and everyone was toasting with champagne!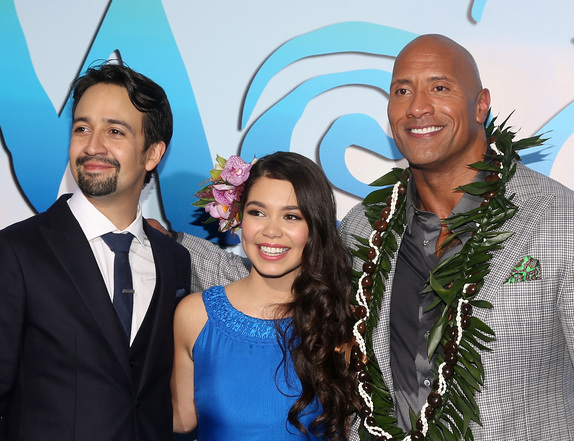 Lin-Manuel Miranda, Auli'i Cravalho, and Dwayne Johnson – photo credit Disney
I love seeing celebrities and film makers all dressed up!  Those of us that were invited guests also really got into it too.  Traditional leis were flown in from Hawaii the morning of the red carpet and everyone on the packed carpet was wearing one. John Lasseter was wearing a Hawaiian shirt which shocked exactly zero people.  If you look closely you can see that his shirt has Maui on it!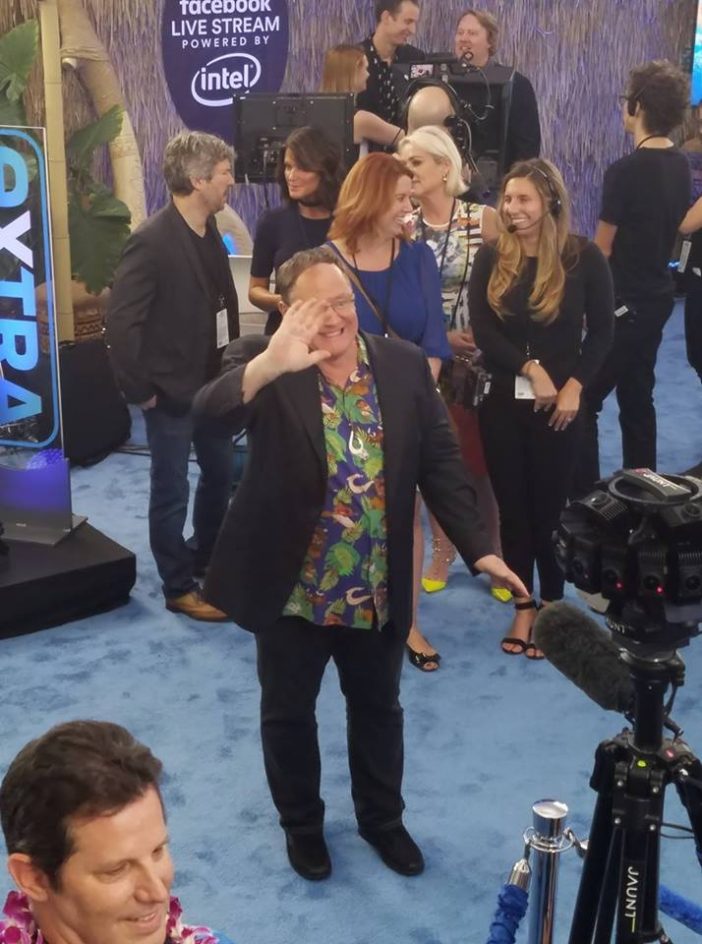 Auli'i Cravalho who voices Moana actually performed a traditional Hawaiian Hula and spectators were in tears. I will share more about her interview in days to come, but it was so evident as she performed that she is so proud to be a part of a movie that celebrates the Pacific Islands and their culture.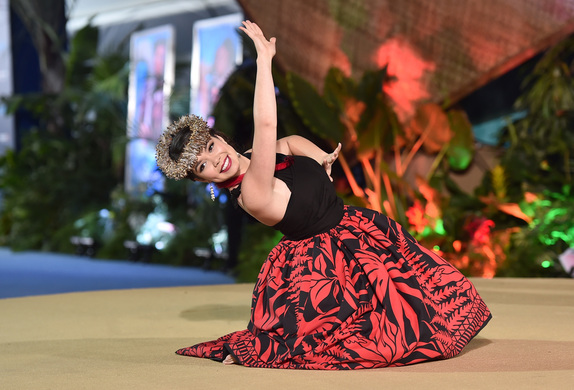 photo credit : Disney
As I started down the red carpet I knew I had made a mistake. My foot had been giving me trouble earlier but I thought I could pull off heels.  I was wrong.  I was honestly not sure what I was going to do when I turned the corner to see Havaianas had partnered with the film and was giving guests a pair to take home! I couldn't kick my heels of fast enough!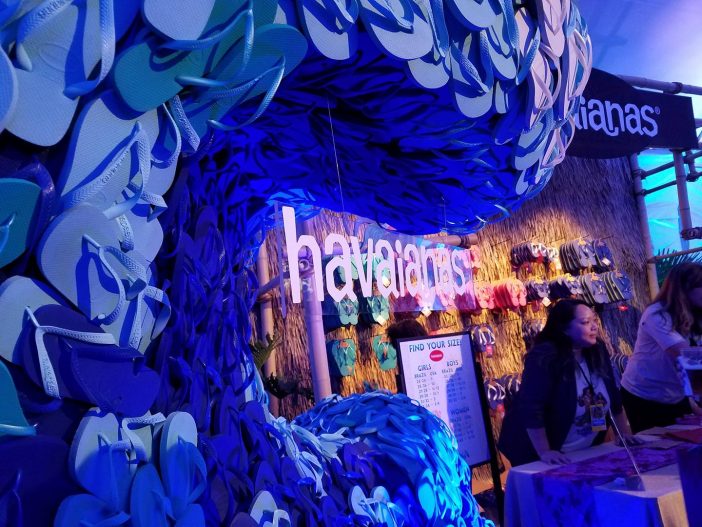 Oh, look at those happy toes!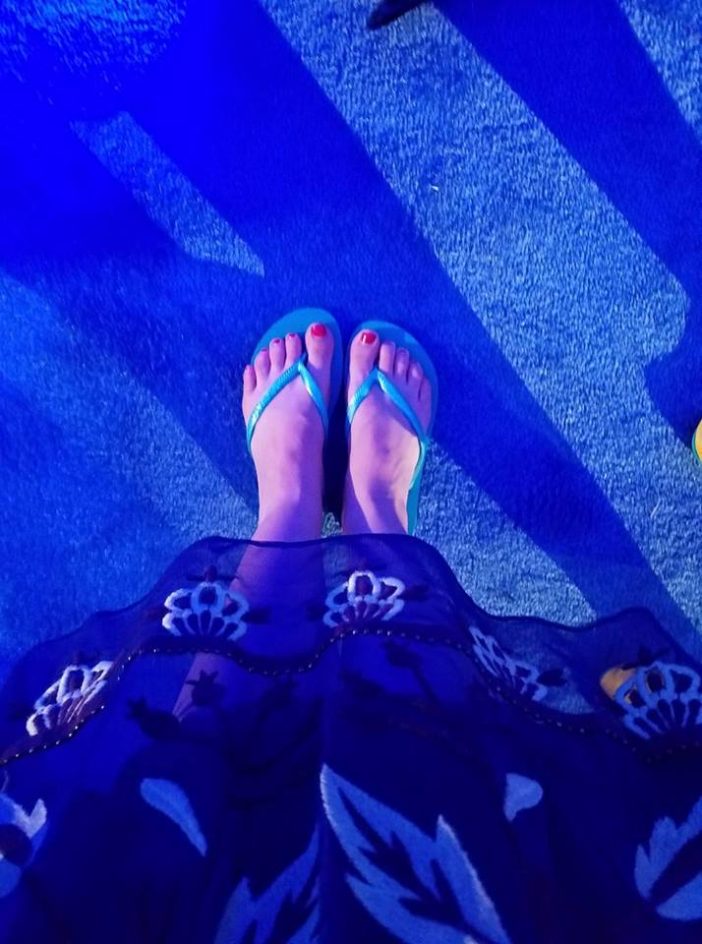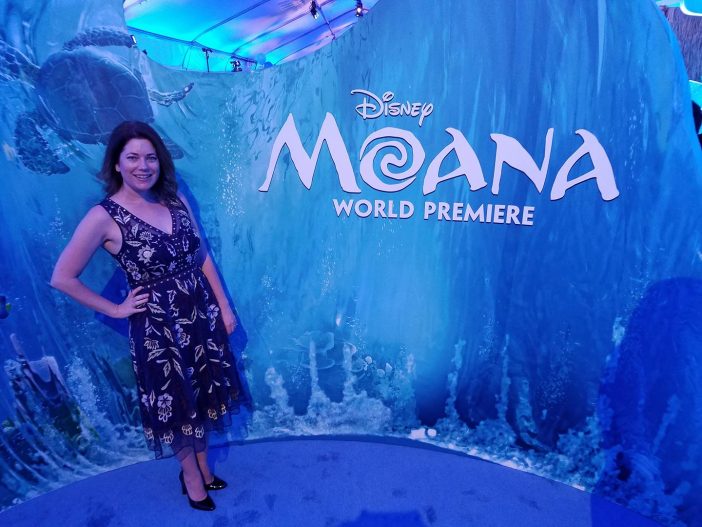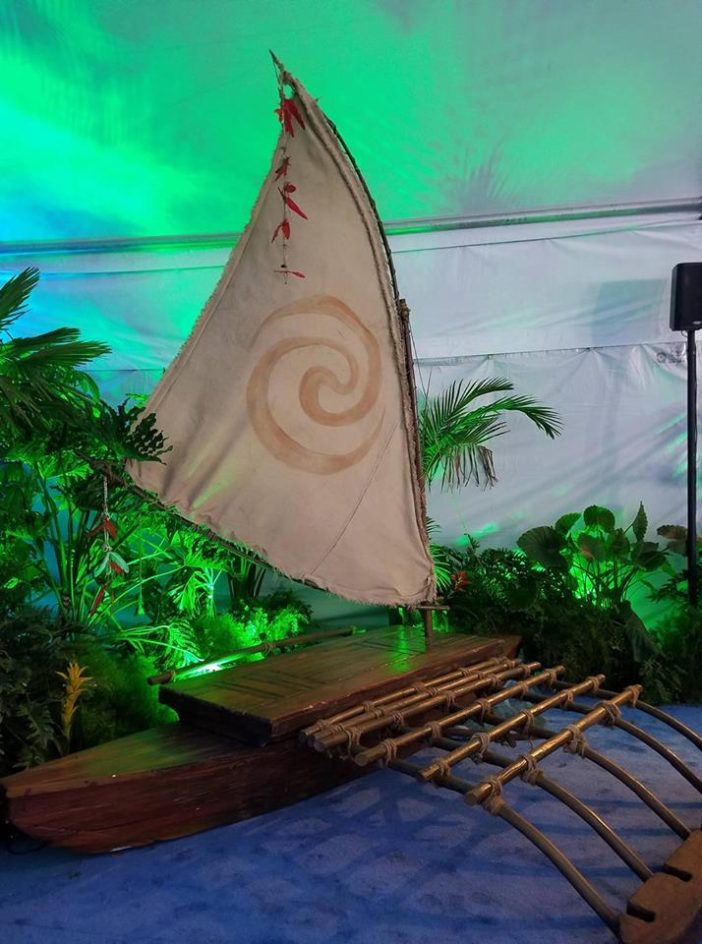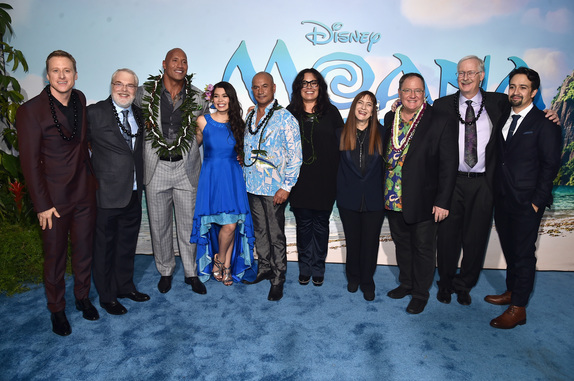 So much talent in one photo! Credit : Disney
The World Premiere was held in the historic El Capitan theater on Hollywood Blvd.  In a city with so many beautiful theaters, I do believe the El Capitan is one of the most beautiful.  Inside and out, it is just a gorgeous piece of history.  Guests filed in and took their seats. Before the show we watched Opetaia Foa'i and his daughter Olivia perform along with some of the most talented dancers and musicians on the planet. Disney knows how to celebrate!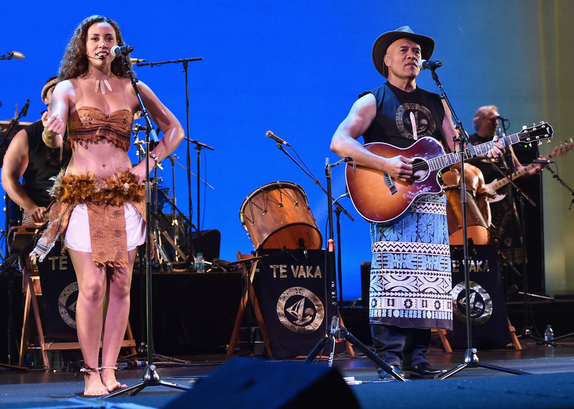 And as typically the case, the red carpet went by in a flash. No red carpet with these ladies is complete without a quick photograph together.  Twenty five of the most hard working bloggers I have had the pleasure of getting to know.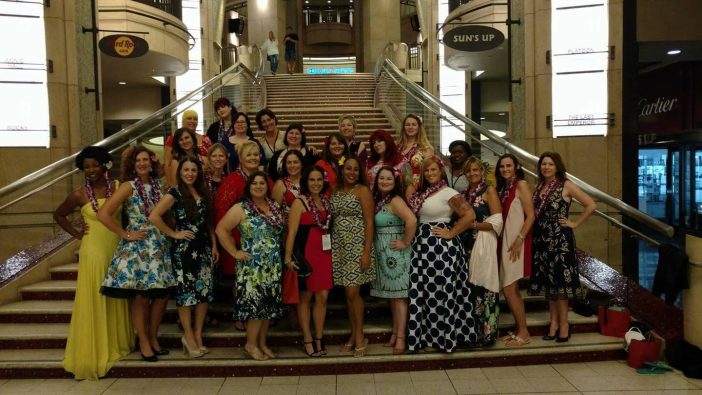 Moana opens in theaters on November 23, 2016, just in time to celebrate with family on Thanksgiving.  Thank you to Disney for inviting me! My kids have watched the trailer no less than 100 times!
I will be sharing more about my trip this next week!  Stay tuned for a Moana Movie Review, cast interviews, and more! Moana is sure to be a hit in theaters, grab your tickets to Moana and skip the lines!