Koalafornia – Australian Outback at the San Diego Zoo!
The San Diego Zoo invited our family to a private media preview - no other compensation was provided.
Australian Outback opened on May 24, 2013 for visitors at The San Diego Zoo – just in time for Summer visitors!   Koalafornia Dreamin' should be your first stop when you visit the Zoo!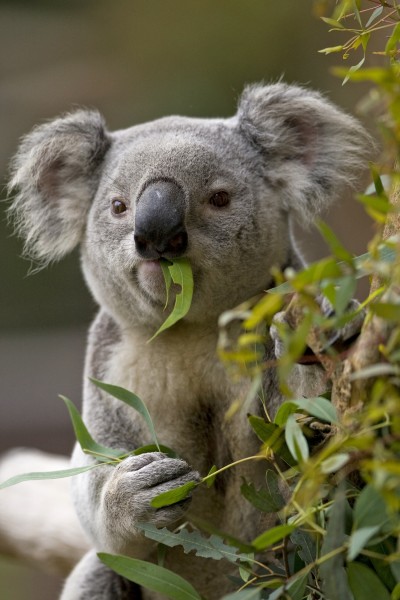 Baby C and I took a mommy & me trip to the San Diego Zoo the week before it opened for a sneak peek!
Australian Outback is a must see when you visit the San Diego Zoo!   You start along a path where you will see   enclosures with wallabies, wombats, kookaburras, and cockatoos.   I love seeing wombats!   He was a bit shy when we went so Baby C didn't quite know what we were looking at over in the corner, so we will be sure to be back again for a closer look!
Our absolute favorite was the Queenslander House where you can see several koalas very close up.   Remember koalas enjoy sleeping   so use a hushed voice.   This is the largest koala colony you can visit outside of Australia so it is really special!   If you look closely you might even see a little joey on mama's back or even in her pouch!
I only went with Baby C – but our whole family will be going back once school is out so the big kids can check it out too.   One of my favorite features is that within the Queenslander House there is an awesome classroom.   Kids can check out skulls of animals you would find in the outback, they can participate in fun games, and hands on activities.   We even had a special guest – a Kookaburra!   The kids and adults were all captivated by his distinct call…………..

Australian Outback is home to 7 different marsupials and 25 colorful bird species and is an awesome addition to the San Diego Zoo!   If you are coming to San Diego this summer make sure to visit the San Diego Zoo!   If you are a resident and have not been in a while – what are you waiting for?   Remember a San Diego Zoo Membership is tax deductible!   If you can't make it today you gotta check out the Koala Cam!! Seriously – so cute!
Enjoy ~ Kate
*Images are my own or shared with permission from The San Diego Zoo.