San Diego Military Discounts – HUGE List!
Many San Diego businesses offer discounts to those who have served and are currently serving in the military. If your San Diego business would like to advertise your promotion on this post, please feel free to message us! We would love to add your business!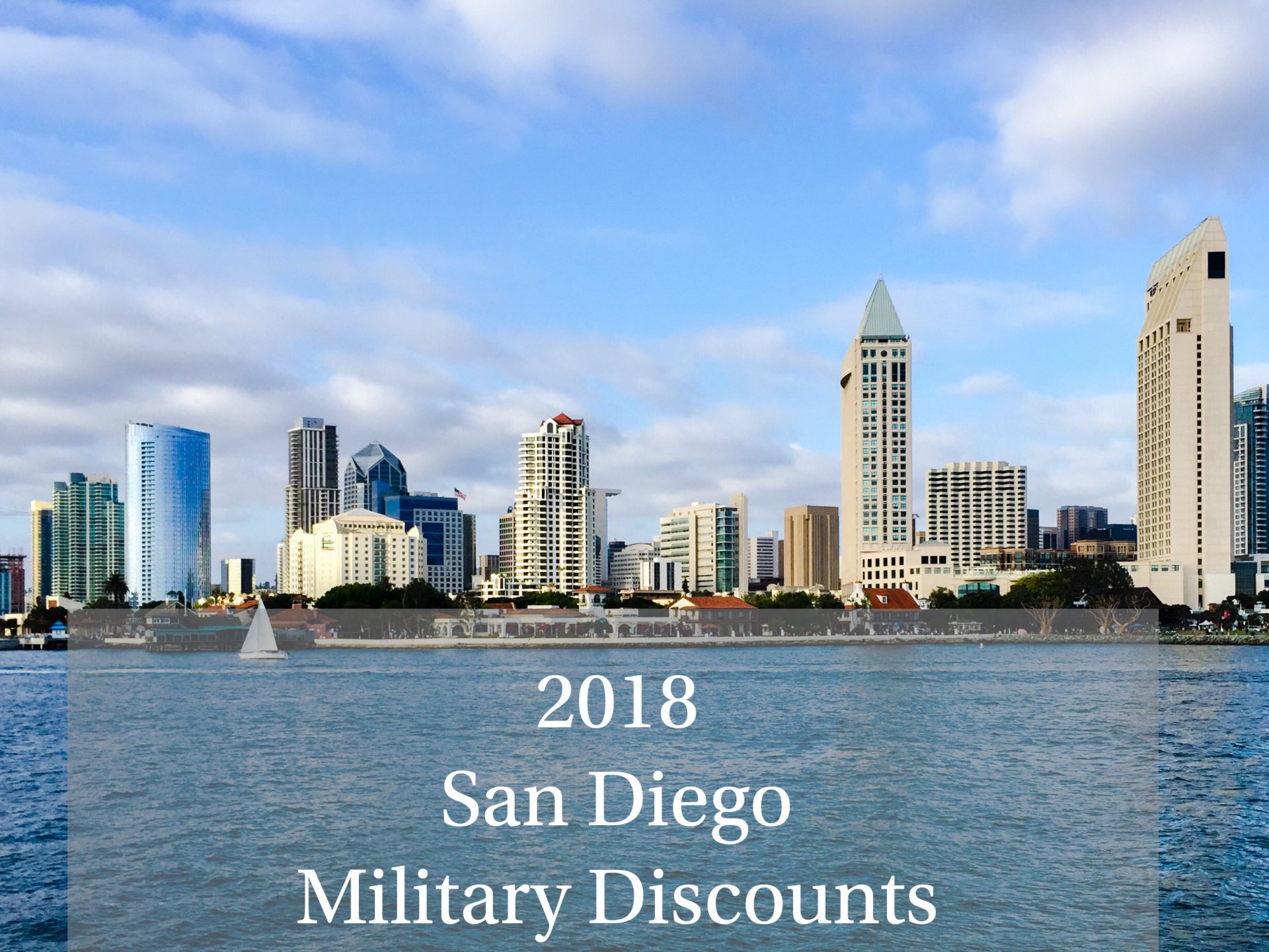 San Diego loves its military. Not only do we have major bases including Camp Pendleton, Naval Base San Diego, Miramar and others, but we have a huge retiree population as well. Thankfully, many of the businesses in our fine city show their appreciation for military families with discounts and special services.
This post was first created in 2018. While we have added to this list as the years go on, we would also suggest you call before visiting as we are not sure if the discounts are still current. If you find that one of these businesses no longer is offering the discount we would love for you to email us to let us know and we can remove it from our list.
RESTAURANTS
ENTERTAINMENT / OUTDOORS
HEALTH, BEAUTY, AND FITNESS
ELECTRONICS / HOME / AUTO
Apple – Discounts vary by item. Sign up for their program by clicking here.
Bass Pro Shops (Rancho Cucamonga) – 10% off
Costco – Free military membership (pay $60 for membership, receive $60 certificates. Click on the link for details)
Home Depot – 10% off
Lowe's – 10% off
Michael's – 15% off
O'Reilly Autoparts – 10% off
Pier 1 Imports – 10% off
Sherwin-Williams – 10-25% off (depends on location)
Sur La Table (Carlsbad and La Jolla) – 10% off
Although it's a pretty fair sized list above, there's thousands of other businesses around the county that show their appreciation for the military with discounts or special services. Every year we publish a list of the best businesses with the best discounts throughout the county for our readers but it's impossible to get them all. Thank you to SD Military Wife for creating this list!
Christy from San Diego Military Wife has been a military wife for 13 years and is the mother of 2 kids. Her husband had been stationed at multiple commands aboard Camp Pendleton and Naval Base San Diego. She has lived in Southern California her whole life and enjoys sharing her knowledge of the military lifestyle and the San Diego area with other military families.