Saving Money at Universal Studios Hollywood
Disclosure: Highlights Along the Way is an affiliate partner with Get Away Today. If you purchase through our site we will receive a small commission at no additional cost to you.
Are you itching to test your wizarding skills, see your favorite Minions or take a back lot tour of famously used sound stages in real Hollywood films? If so, then Universal Studios Hollywood is the place for you! I've partnered with my friends at Get Away Today to bring you the best tips for visiting the park, all while saving money and staying within your budget. Their vacation specialists are experts in everything Southern California, and if you keep reading, there is a promo code that will help you save even more.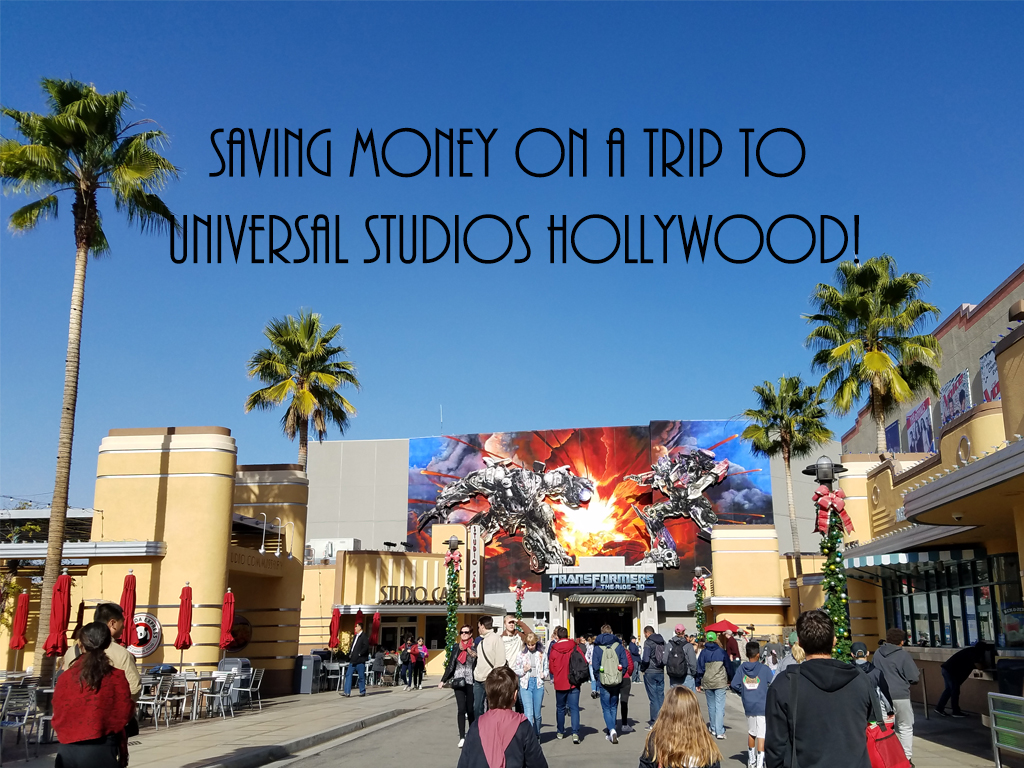 Discount tickets online! The first tip for saving money when heading to Universal Studios is to buy tickets ahead of time with Get Away Today. Whether you are only buying tickets or adding on a hotel stay, they will help you save the most. They guarantee the best price on their tickets and hotel stays and if for any reason you find the same thing for less, they will match and beat the price. If you have never heard of Get Away Today, they are basically a full service travel agency that focuses on family travel packages with amusement park destinations.  You can read here about Why I Trust Get Away Today.
Travel during the off season. This is true for just about every theme park. If you want to save the most on your tickets, try visiting the park during non-peak season. Universal Studios Hollywood tickets are dynamic, meaning they change price depending on the predicted crowds. Non-peak season includes late January to early March, mid-April to mid-June, mid-September to early October and early November. In short, anytime most kids are in school. Peak season consists of months during spring break, summer vacation, holiday weekends and any major holidays like Halloween and Christmas. By visiting the park during non-peak seasons, your tickets will be the least expensive, saving you the most money! If one day at the park just isn't enough, Get Away Today offers a 2-day tickets for a discount off the gate price! Not only will you be able to spend more time at this incredible park, but you are saving money while doing so.
Maximize your time.  We of course have already mentioned buying your tickets ahead of time, this will save you time at the ticket booth.  Make sure to arrive with plenty of time to park and get in line before the park opens.  Being ready at the gate a bit before it opens ensures you will get on a ride or two with little to no wait. As they say, time is money.
Skip the VIP Parking. The parking lot is VERY big.  If you do not mind a walk, you can save quite a bit buying the cheapest parking option.
Budget Dining Tips – When it comes to food, feeding your family in a theme park can add up quickly. While you can bring water and small snacks, Universal Studios is one of the strictest when it comes to outside food in the park. While snacks like crackers, raisins, and protein bars might be allowed through, it's best not to pack an entire lunch box. Luckily, Universal Studios Hollywood offers some really great budget-friendly restaurants to try. You can taste the infamous burgers and sandwiches at the Krusty Burger, delicious British fare like Fish & Chips or Shepard's Pie at the Three Broomsticks or divine artisan sandwiches or salads at the French Street Bistro. If you want to stick to something a little more familiar, there are well known restaurant options like Panda Express, Cinnabon and Starbucks. When dining at Universal Studios, meal sizes are very generous. By splitting meals between two people, you're able to save even more money while experiencing the incredible food the park has to offer. We typically always ask for a free ice water cup instead of soda. We do splurge on Butterbeer though!
Best Dessert for Splitting! Grab a GIANT doughnut in Springfield! This is big enough for a family of four or five to split. There are a couple different choices and they are super tasty! A giant doughnut is about $10 and one was more than enough for our family.
A MUST is to visit with Donkey at his food cart. He is so funny when he speaks with guests. Check out how he cracks jokes with these folks…
The Studio Tour is INCLUDED with your admission ticket! When it comes to attractions, Universal Studios Hollywood does not disappoint. A must-see is The World-Famous Studio Tour. Not only is this tour included in your park admission, but it is an experience like no other. While on the tram, you get to see actual movie sets for films and shows like "How the Grinch Stole Christmas", "Jaws" and "Psycho". You will get firsthand experience on special effects, and if you're lucky, you might even see a real celebrity walking through a set!
FREE Ways to Cool Off – My kids love a cold Butterbeer but they can add up! If you want to cool off for free we have a couple ideas!  The Wet Zone at Super Silly Fun Land is perfect for cooling off. You can always ask for free ice water at any restaurant.  Nearly all the rides are air conditioned so skip the mid day shows and stick with rides during those hot hours.
Skip the Carnival and Arcade games. Super silly fun land is awesome, but those arcade games and carnival games can add up. Resist the urge! There is so much included in your ticket, skip those items that are at an additional cost.
FREEBIE for your Birthday! Are you celebrating a birthday at Universal Studios Hollywood? Let people know! You can stop by Guest Relations near the entrance of the park. You can get a FREE birthday button so everyone is aware it's your special day. It's a fun souvenir and is one more thing that makes Universal Studios Hollywood an amazing place to be.
CityWalk is FREE to visit! Make sure you plan enough time to explore CityWalk. Located outside of the park, you can dine and play, without park admission! You can catch a movie, a live musical performance, dance the night away at one of the nightclubs or shop til you drop. Take a look at stores like the Universal Studio Store, ANGL, Bubba Gump Shrimp Co., IT'SUGAR, The Dodgers Clubhouse and more. In addition, there are over 30 places to dine. Some of my favorites are Jimmy Buffett's Margaritaville, Hard Rock Café, Smashburger and the new addition, Voodoo Doughnut.
Buy tickets to Multiple Parks Universal Studios Hollywood is an incredible place to visit.  Not only is it a great place to visit on its own, but it's a popular addition when visiting other Southern California parks as well. Get Away Today offers a Combo Ticket with options to purchase a Universal Studios Hollywood 1-day ticket with a 2-day, 3-day for 4-day Disneyland ticket, saving you even more money.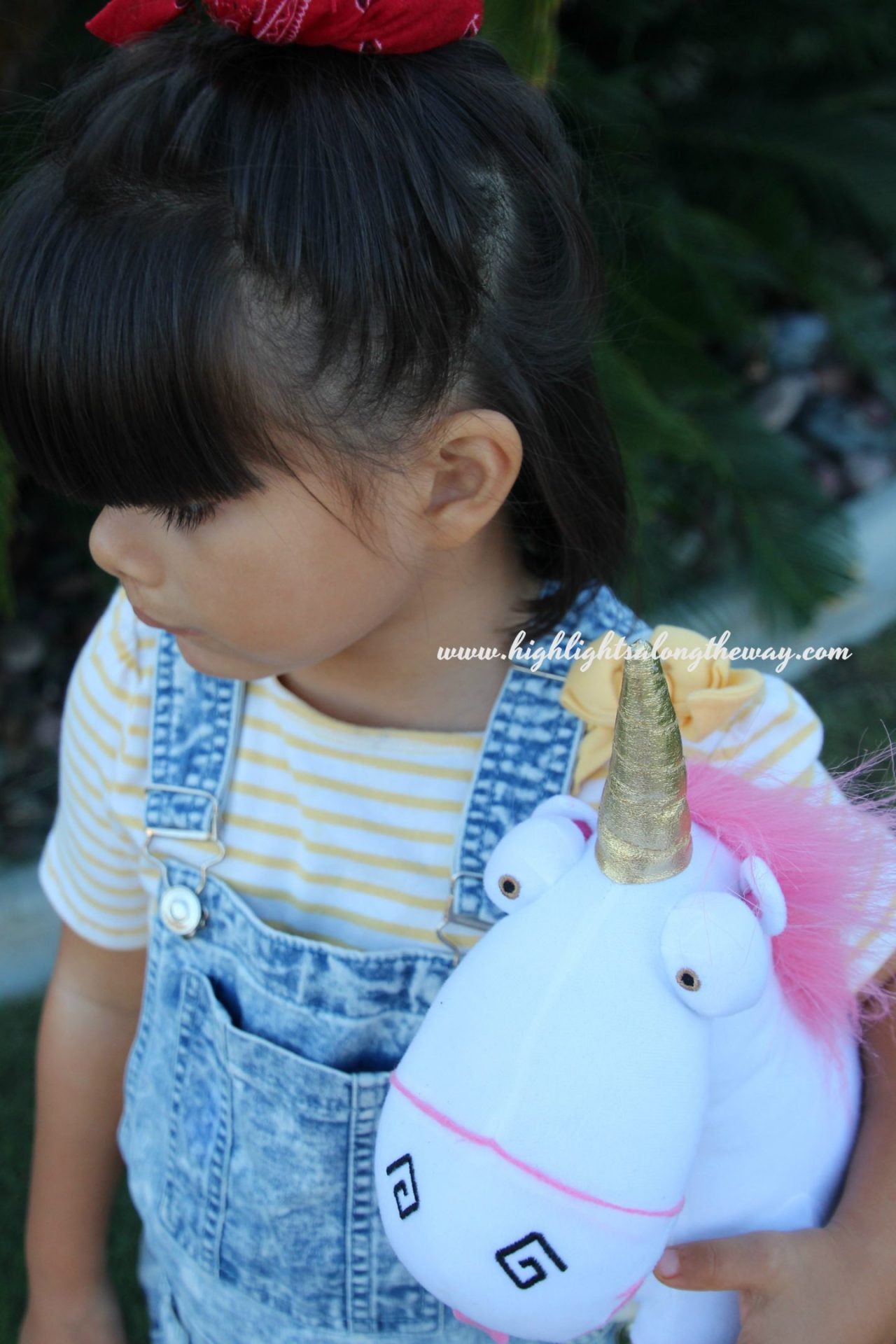 Want to dress the part when you go to Universal Studios?  Check out our DIY costumes!  This DIY Dora Costume and DIY Agnes Costume are both super popular with the preschool set!
Now you can see why Universal Studios Hollywood is such a popular place to visit. Not only will you have the time of your life there, but you can save money while doing so. When you combine Get Away Today's tickets with these money saving tips to use in the park, the savings are through the roof! Plus, if you add on a discounted hotel stay to your tickets through Get Away Today, you can use promo code highlights to save an additional $10 off your vacation package. Book now by heading to getawaytoday.com or by calling their vacation specialists at 855-GET-AWAY.