Schitt's Creek Cupcake Toppers – Printable
Decorate your cupcakes with everyone's favorite couple from Schitt's Creek; David and Patrick. Celebrate your party in style with a Schitt's Creek theme! Start by dressing up like your favorite characters with Schitt's Creek Costumes. Make sure to have lots of wine, just don't worry about the label. Print out a card letting the guest of honor know they are Simply the Best. The most important part of the party is printing out these adorable Schitt's Creek Cupcake Toppers.
Schitt's Creek Party Ideas
Schitt's Creek Cupcake Toppers
Make the most basic cupcakes into Schitt's Creek cupcakes with a this sweet decoration. Simply print, cut, and tape to a toothpick. We suggest printing on card stock. Cupcake toppers are a downloadable image. Downloading is more successful in your computer than a phone. Printable Patrick and David Cupcake Toppers are available below. Rather than buy a whole party kit elsewhere, you can enjoy what we find to be the most popular item for 99 cents. We will be adding more a la carte items for your Schitt's Creek party needs if there is more interest. Click the blue button below to order and download instantly! TIP – DOWNLOAD ON A COMPUTER, NOT A PHONE – phones seem to have trouble that we cannot seem to work out at this time- send to your computer and you should have no problem.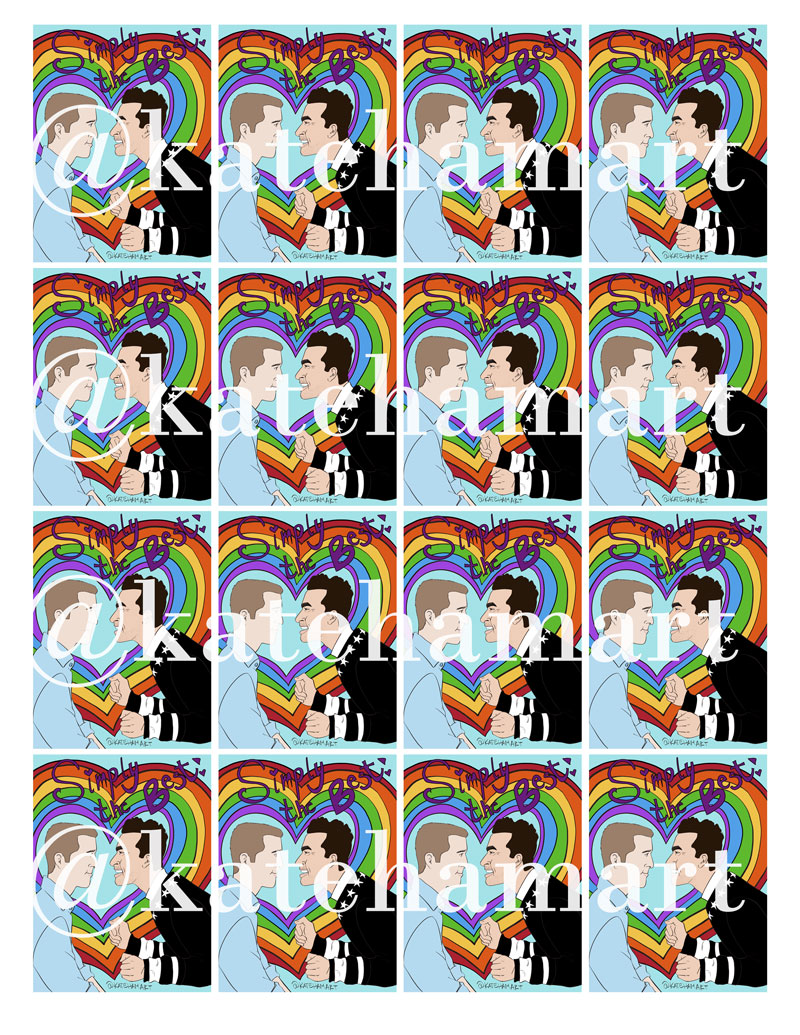 Simply the Best Shitt'$ Creek Cupcake Toppers – $0.99 -Buy Now
We also have a Schitt's Creek Greeting Card and Schitt's Creek Coloring Book available too!
Schitt's Creek Party Food Ideas
While the cupcakes are obviously the most important, here are some other fun ideas!
Cinnamon Buns – For Hotel Guests Only
Anything where you have to fold in cheese (Enchiladas or whatever)
Artisanal Cheese and such (you know, like something they would sell at Rose Apothecary)
Diner Food that one may order at The Café Tropical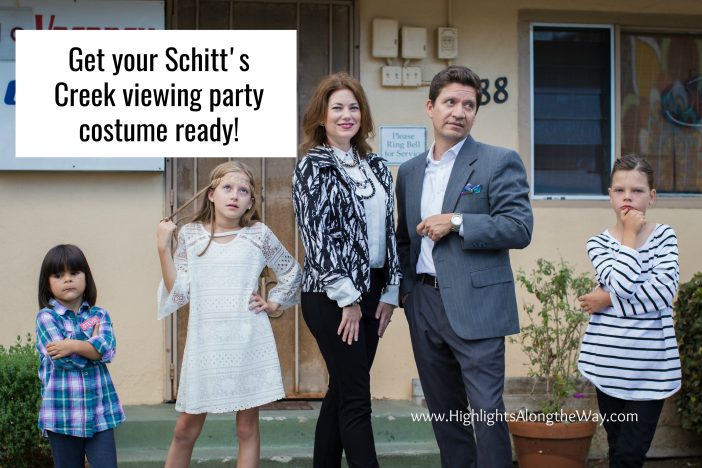 Don't forget to dress the part. Make sure to check out how fun it is to dress in Schitt'$ Creek Costumes for your party!
Schitt'$ Creek Party Drinks
Every Schitt's Creek fan knows that it is the Wine, not the Label that counts. The Rose family knows good wine, but they will also declare "This is awful, I will have another glass." There is no pressure, get whatever wine you want; it's fine.
If you want to get fancy, there is an awesome Schitt'$ Creek cocktail over on Medium that you have to check out!
Just drink responsibly. Don't get Schittfaced.
For those who would like a non-alcoholic beverage nothing beats a glass of Raw Milk.