Schitt's Creek Printable Holiday Card
With holiday season upon us, it was time to make a card featuring my favorite matriarch and yours, Moira Rose. Moira Rose's accent from who knows where is one of her most lovable attributes. The card is perfect to send to anyone who would like a festive card during the holidays. "Bebe, it's cold outside!" is the perfect non-denominational and non traditional card for any Schitt's Creek fan.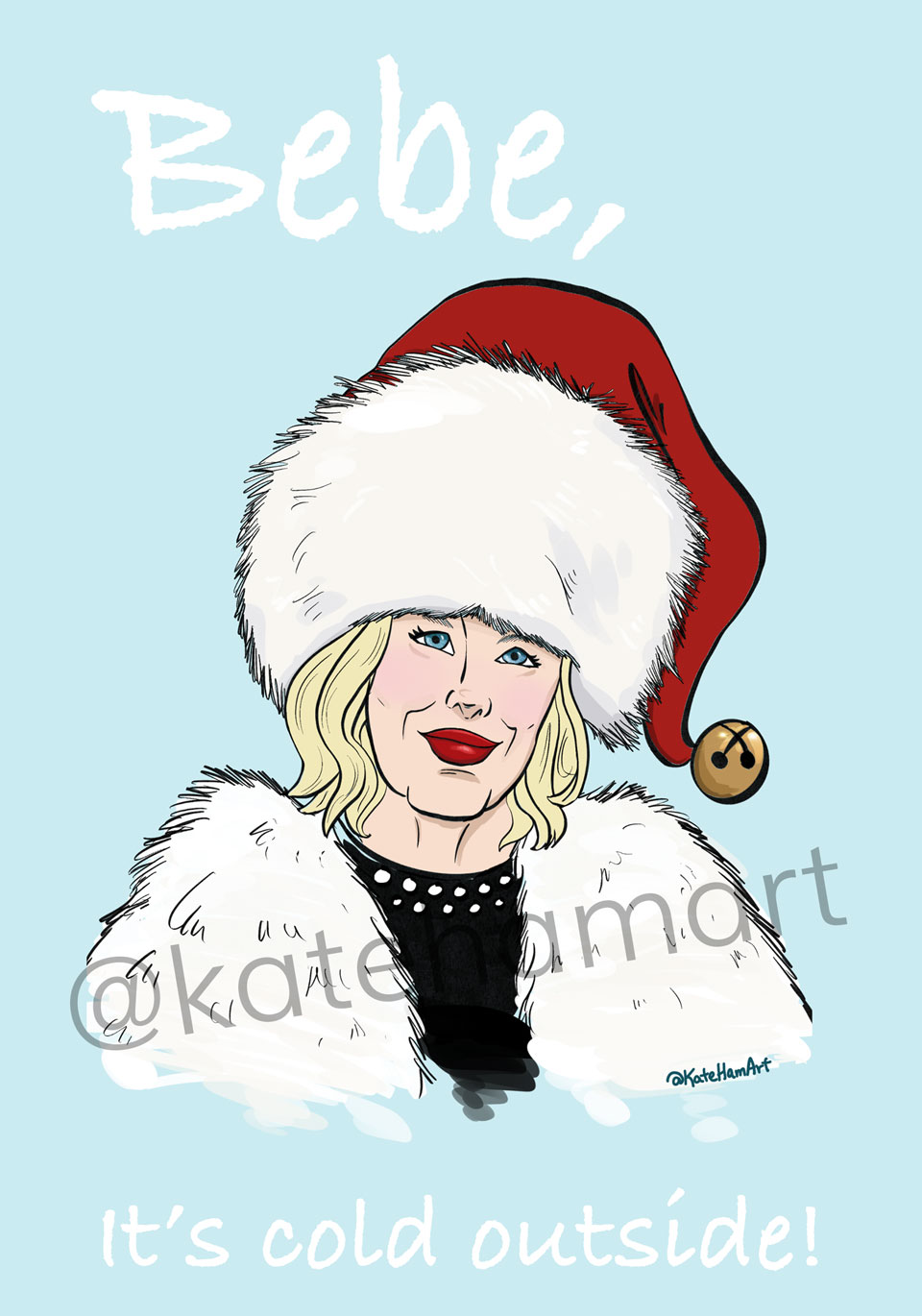 Schitt'$ Creek Bebe Holiday Card – $1.99 -Buy Now
Cards were hand drawn and digitally painted by me. Want to see more of my artwork? Check out @KateHamArt on Instagram. I am currently working as a freelance book illustrator. In between coloring children's books and creating book covers for clients, I love to make my own artwork. Decades ago (literally decades) I went to school for animation and while I may never work as an animator, I have been doing a lot of cartooning in the last two years. I am so thankful that I still have this blog where I can share my fan art and also books I have worked on as they are launched. I am humbled and thankful every time I make a sale of artwork here on my blog. Please know you make a freelance artist do a little happy dance with every single sale! If you purchase and use artwork shared here I would love for you to tag me on Instagram!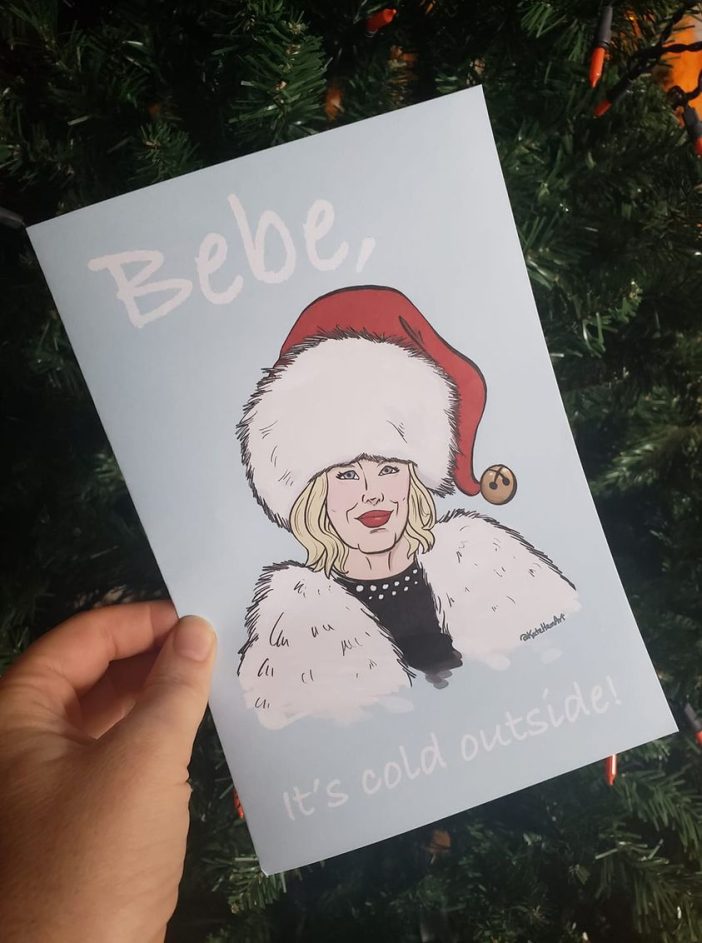 Once you purchase your card you will receive an instant download. Use the PayPal Buy Now button above to make your purchase. You will redirected to Paypal to make your purchase. Once you complete the purchase, you will be brought back to HighlightsAlongTheWay.com to your receipt page that has the download link. Click the blue button below to order and download instantly! TIP – DOWNLOAD ON A COMPUTER, NOT A PHONE – phones seem to have trouble that we cannot seem to work out at this time- send to your computer and you should have no problem – thanks all!
Your download will not have the watermark. This Schitt's Creek Christmas card is sized and centered to print a foldable card. You of course may print as many as you would like. You may size down your cards if you would like and if you have that skill set.
Why does Moira Rose say 'Bebe'?
Nobody knows why Moira says "Bebe" when she is talking about babies, but nobody is going to tell her she is wrong. Moira is a fancy soap opera and feature film actress and we love her quirky ways.
Shitt'$ Creek Bebe Holiday Card – $1.99 -Buy Now
What is Schitt's Creek?
Schitt's Creek is an extremely popular Emmy winning show you can catch up on Netflix. The Rose family are eccentric and funny; but they also teach us so much about love, acceptance, and that love of family is the foundation of everything.